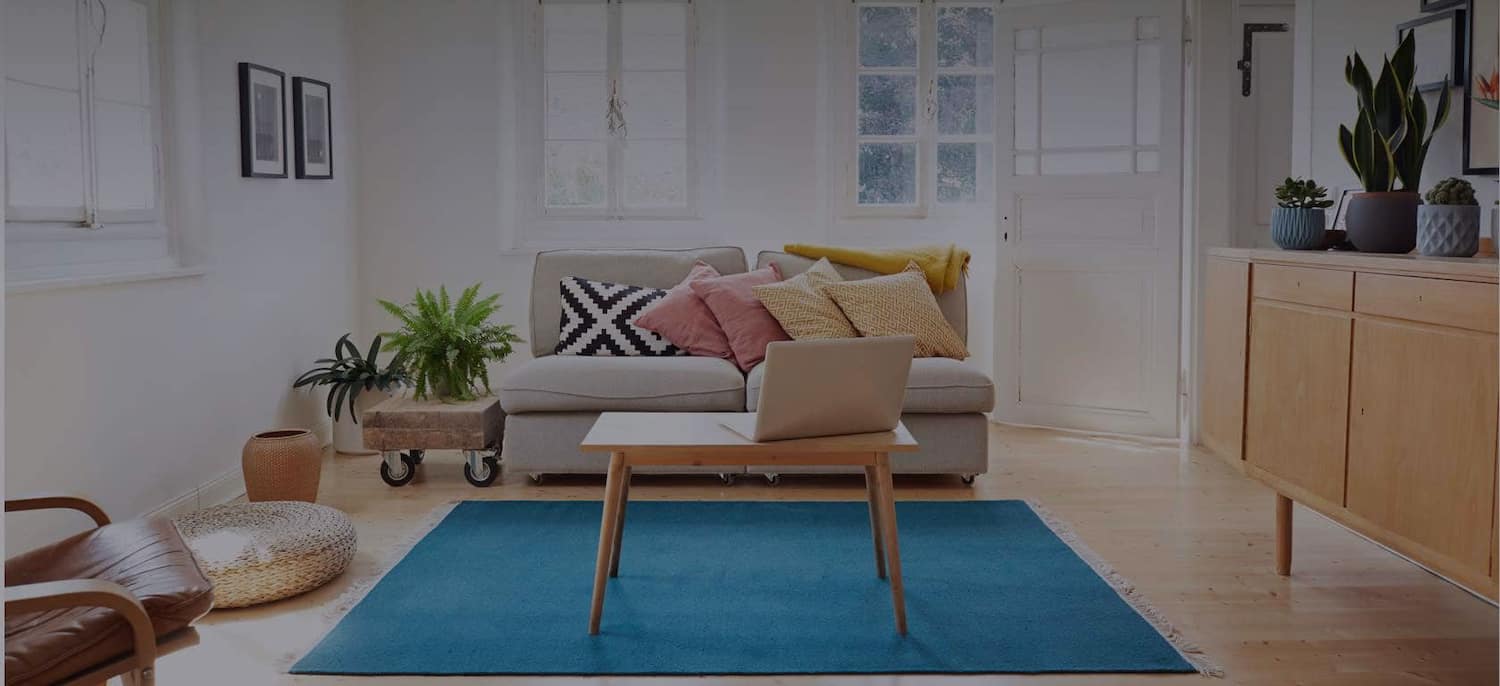 Get matched with top Drywall Contractors in Council Bluffs, IA
There are 12 highly-rated local drywall contractors.
Recent Drywall Reviews in Council Bluffs
HSP remodeled two guest bathrooms, our kitchen, main bathroom and replaced our deck. We were pleased with the experience and thrilled with the results. The crew was respectful of our home, cleaning up after themselves each day and protecting our walls, banisters, furniture, etc. Communication with HSP was timely, thorough and frequent. We knew each day what tasks were to be performed and by which crew members. Although there weren't many, they handled change requests in stride. Chuck and his team are true professionals. Their attention to detail and "can do" attitude makes them such a pleasure to work with!

- Amy B.

Chuck and his entire team are amazing. They made our basement bar and entertainment area dream a reality. We got everything we asked for and more. The attention to detail is second to none. Already making my 'plans' for the next project I have for them.

- Kristi J.

Axel was prompt and on time each day he was at my house. He has very respectable prices. His company got the work done in 2 days. Was very fast. He cleaned up after himself each day. Definitely recommend if you need drywall work or painting done.

- steve r.

Chuck and his team are excellent. We sought and trusted Chuck's input and the work was beautiful. We are extremely satisfied with their work and would definitely use them again!

- Robin G.

Facing a near-complete rebuild of our basement room (my man-cave) after some structural and waterproofing work, I wanted to find a company that served as a one-stop shop with experience in big jobs but would treat my small relatively small job as it were just as important. I needed some flooring, framing and drywall and painting. Oh, and maybe some more electrical outlets, because I'm tired of running cords all over the place for the computer, the TV, etc.? And how about running some ethernet cable, too? How about a door to separate the room from the rest of the basement so when the furnace clicks on I don't have to turn up to the TV to hear it? And maybe make it look stylish and up-to-date if we wanted to sell our home someday? All for a reasonable price? And can it be done quickly, I mean, like, fast, because all the stuff in the man-cave is making the rest of the house look cluttered, and it's driving me nuts, and we can't have that! (Oh, while you're at it, can you install a new shower backsplash in the upstairs bathroom? And tear out the old stuff? Oh, there's a sliding glass door and mirror, can you take that out?) And I didn't want the hassle of calling all around town to find people who could do what I wanted done without all the delays. I wanted the convenience of getting all the work from one place. Shrug. Not a lot to ask, right? That's right. That's pretty much the impression I got from Chuck when he came to visit. That's right, the owner of the company came to visit us in person -- TWICE. Once before the structural and waterproof company was done, and then afterward so he could get a better idea of what his crews would be facing. Now, not being an old hand when it came to home remodeling, I pretty much trusted his vision with the final product. He helped me bring out the WOW in what could be this room with some added features I didn't even think about. So Chuck just wanted to upsell me, right? I didn't feel that way. Not when he kept trying to find ways to save money AND make things look amazing. Look, you're going to find a bunch of contractors out there who can claim they can deliver your project 1) on time 2) on budget and 3) by making something unique to what you want. Pick any two, right? Not with HSP. They'll nail all three. Let's add 4) and have patience for a nervous customer who calls the poor office manager asking when the next crew is coming out before the current crew is even finished with their work. That's these folks. They listen, they work with your schedule, and they were definitely patient with me. I'm not saying your man-cave remodel from the cement block walls and slab floor to completion will take just a few weeks as mine did. But I challenge you to find another company that can get tear-down, framing, drywall, flooring (did I mention the vinyl flooring not only looks like stately wood planks and doesn't FEEL like, well, vinyl?) and electric work done as quickly. Oh, yeah, what about that door to block out the furnace roar I mentioned earlier? How about a new painted and stained barn door! That's because having an owner of the company who is just as much an artist as he is a contractor and having everything under one roof helped a LOT. What was I left with when the job was done? A blend between a tech start-up office and a sports bar. Not everything went perfectly well. The drywall crew accidentally busted open a water pipe and ruined a bunch of the ceiling drywall they'd just put in. But character isn't shown when everything goes right; it's when a disaster hits. Were there any delays in the job because of this? No. Any excuses from the crew? Absolutely not. The guys put in some extra hours to make up for the accident and kept the schedule on track. Isn't that what you'd want from a home contractor? If you've gotten this far in this review, you're probably wondering "did HSP pay this guy to make this review"? Nah, they didn't. So let me tell you why I'm writing all this: because I hope your experience in your remodeling is just as great as ours was.

- Michael F.

The project went very well although we were interrupted by the beginning of Covid-19. There was still a lot of confusion over necessary precautions at that time. I spoke to the owner, Chuck Leo, and he was willing to do whatever would make us comfortable. We ended up delaying the project after it was half completed. This was an inconvenience for them and us but we needed to be extra careful due to some health concerns. They just completed the remodel with the details listed below. It was a tricky project as we had already put in a new floor, shower/tub, and toilet a few years back, so the plan had to work with that. We wanted to save the lovely Italian floor tiles, if possible, but pieces needed to be added. The plan was to remove a linen closet from the hallway outside the bathroom which essentially took up potential valuable bathroom space. We decided gaining "real estate" in the bathroom was well worth losing that hallway closet. That gave us the opportunity to add a double sink with extra counter space. Another challenge was to add double medicine cabinets into the existing wall which was (weirdly) made out of wood. That also made it more complicated to add light sconces between and on the sides of the two cabinets. HSP rose to every challenge. Rose, the office assistant, the lead carpenter, the plumber, the electrician, and the drywallers were professional and quick to respond to any questions we had. Chuck was super helpful in reviewing some of the choices I made, such as the Moen faucets we had installed. I really appreciated having their help in comparing products as they definitely have the expertise. They had me pick out the cabinets and counter material from A1 Kitchen and Bath in Omaha and that worked out beautifully. A1 took the measurements and created a beautiful built-in for us. I took a piece of the tile with me when I first visited and was able to find the perfect match for the countertop and cabinets/drawers. We feel the end product is beautiful and that the look blends in perfectly with the period of the house. The medicine cabinets are shaped like the awning windows and everything just goes together very well. Patrick, the lead carpenter, did a super job fitting the few extra pieces of the Italian tile I had saved to cover the gap where the linen closet had encroached into the bathroom. You would never know what a crazy design had been replaced with this new look that is what should have always been there. It really was a job well done and I would definitely work with HSP again!

- Margaret S.

We hired HSP construction to update our powder room bathroom. We wanted to add insulation, drywall, get rid of a window and laundry shoot, fix flooring, plumbing, and add a bath fan and electrical outlet. HSP was able to do it all. Chuck Leo required us to select and pay for our vanity, toilet, mirrors, towel bar, and accessories. They offered to pick large items up at store if they were held under our name. HSP estimated 2 weeks for the job and that's how long it took. Each day they communicated what they were going to work on, when leaving for lunch or the day. They were clean, polite, professional and answered all our questions. We never saw them wasting time on their cell phones or taking extremely long breaks. We were able to email the office for questions or concerns about anything. I was so thankful that the worker tested the bathroom grab bar after installing. He discovered it damaged the wall and would not hold weight. He went to the store to find a better grab bar that worked perfect. Can't imagine how awful that would have been if myself or our handicap parents would have fallen with that grab bar. The workmanship is nicely done. I would highly recommend HSP for your construction project big or small. We will hire them again.

- SHAWN H.

Chuck and his team are the best! I can not say enough good about the team. They were all very respectful worked was done and they cleaned up after ever days work. At the beginning of the day always did a walk through and discussed with us what was to be completed for that day to make sure color was correct before they started. Also love how they put in their thoughts and did not say what I wanted could not be done. They really know how to think outside the box to get the look that I wanted at a price that I could afford. The finished worked is picture perfect. They are well worth there money! They responded to any questions or concerns promptly. There was no delays which was a big plus because there is no subcontractor they are work for HSP.

- Alan H.

We are very pleased with the work HSP completed in our home. They completely remodeled two bathrooms and repaired water damage and walls in a bedroom. We discovered several unexpected problems behind the walls of our old home, and HSP was adept at modifying our plan to resolve all surprises. Pricing was reasonable, and all staff were professional. We look forward to using HSP on future projects.

- Colin A.

I had a complete master bath remodel done. Chuck and his team were professional, friendly, and the work was done impeccably and ON TIME! I hope to work with them again on future projects!

- Cheryl C.
Drywall Contractors in Council Bluffs
Explore Our Solution Center for Helpful Drywall Contractor Articles
Drywall Contractors in Council Bluffs