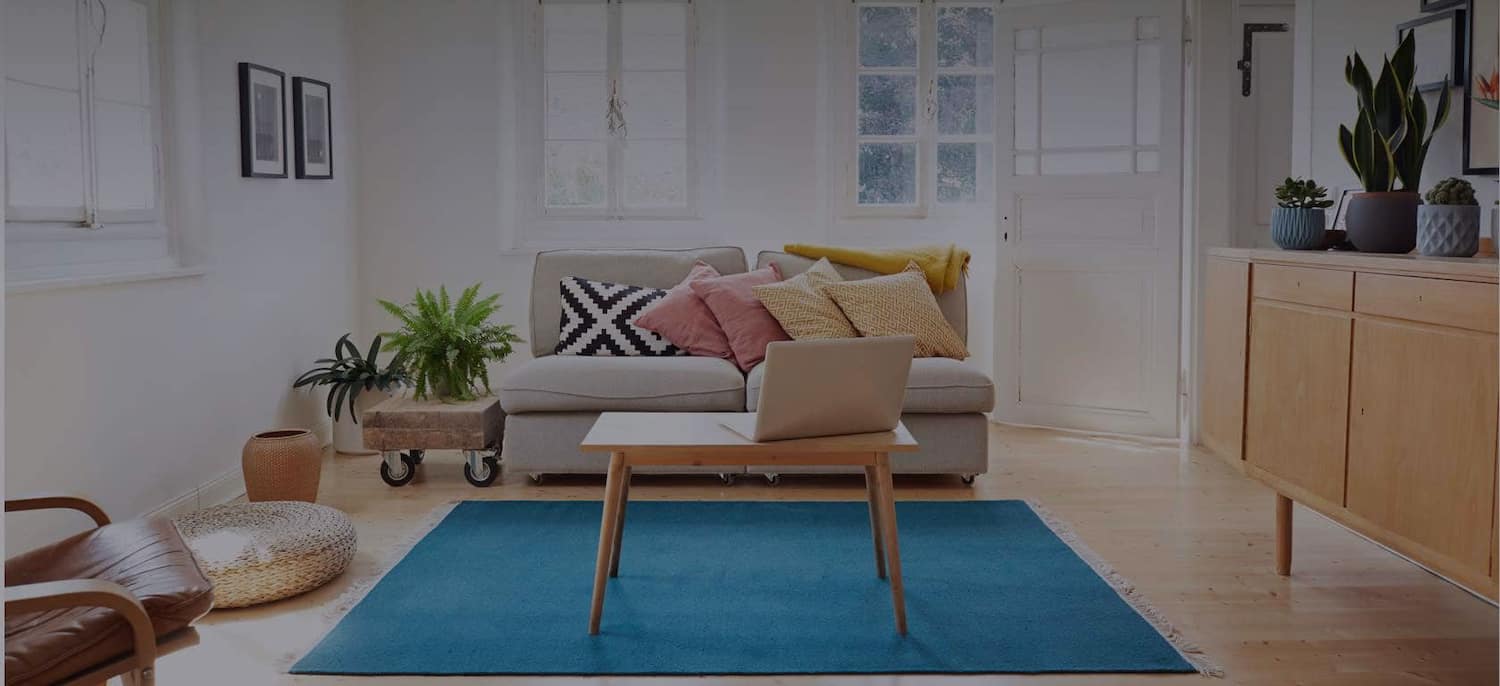 Get matched with top Landscape Lighting Companies in Kailua, HI
There are 5 highly-rated local landscape lighting companies.
Recent Landscape Lighting Reviews in Kailua
Prompt reasonable and professional from contact to invoicing. Ours was a small job for a company that does commercial and residential but they treated us really well. Attended tp little details like caulking around covering for outdoor wiring. explained everything they did and why. Kind, friendly, nice guys. Great on cleanup (always a plus!). And reasonably priced - I told them to charge us more because the job took longer than they thought and the estimate they gave us, but they only adjusted it a little. Would recommend without reservation. So glad to have found a competent, professional electrician who knows what they're doing and does it well!

- Kalei K.

Avalon is always on time and comes when promised. He is polite, professional, and knowledgeable. He works efficiently and quickly and has over 20+ years of experience in the area of home remodel, improvement, and repair.

- Diana W.

Kaulana is professional, punctual and very reasonable. He came to my house to look at the scope of work and sent his journeyman the next day for my job. The journeyman is also professional and very neat. He even corrected the recessed light cans that were installed improperly. I'm glad I found them on a small job, I will want to have them return for my whole house renovation in the near future.

- amy h.

It went well. We had some trouble in bathroom with uneven walls when the vanity went, but John worked really hard and was able to remedy the situation with the ueven walls and the vanity looks awesome! He is a very neat worker and cleans up any mess that is made. I would definitely hire hime again. In fact, I have a few more things to do so will be contacting John in the next couple of weeks. Job well done.

- Judy C.

Hawaii Skylights & Solar Fans

I am very basic about what I want when it comes to hiring people to do home improvements: 1. Respond to my calls (either tell me you a-can do the work, b-can't do the work, c-can do teh work but not right now because you are booked until XYZ time --- but TELL ME SOMETHING; I mean, isn't that BASIC GOOD BUSINESS?) 2. Give me a detailed estimate that shows me EXACTLY what the break-down of charges are: materials, labor, tax, service call charges, etc. DO NOT give me a vague estimate that later tacks on mysterious charges because "the job ened up being more difficult than expected" ---- ok, then tell me how/why and how you arrived at those extra charges. 3. SHOW UP WHEN YOU SAY YOU WILL. I work long hours. My spouse works long hours. We have kids. So when we re arrange our schedules to be at home for work to be done it is VERY IRRITATING when the vendor doesn't show up on time or at all. That is enough to motivate me to go out of my way just to create an Angie's List profile for that business and give them a horrible rating. You waste my time, then I will make a point to warn others. I certainly don't waste time PAYING for services rendered. I expect the job to be done as agreed upon. 4. Quality work. This one speaks for it self. I expect to get what I am paying for. 5. Do not leave the work space a mess. Again, self-explanatory. Take any garbage with you --- DO NOT top-off my personal garabage containers. That sticks ME with going to the dump until after next garbage pick-up day. Those are my basic expectations. To sum up Hawaii Skylights and Solar Fans performance: they met all expectations. Very professional, clear detailed estimates (that didn't change for vague reasons), work done on time and as expected, great quality. And we love the effects of the solar lights. What more can I add? Thanks Ken!

- ava w.

I found Ray Heitzman through an online search for solar attic fans, as that's an efficient way to reduce your home cooling expenses. We emailed back and forth several times, and he answered my many questions promptly and professionally. He had the best new solar attic fan prices, installation included. However, I'm an out-of-state military resident and didn't qualify for the in-state tax rebate, but he offered a military discount to compensate. It actually turned out that I already had a solar attic fan (hard to see from the street) that just stopped working, so he offered to refurbish it with a new motor and blade for much less than the cost of a new one. He agreed to do the work the very next day even though I wouldn't be home. I left a check for him taped to the fence and he left the receipt along with the old motor and blade. Perfect service, and he went out of his way to save me money. Could not recommend him enough!

- Dameon L.

Hawaii Skylights & Solar Fans

Luckily we did a search on Google and found Hawaii Skylights and Solar Fans. We were having difficulty finding solar attic fans that were built well, and would function well in our home. Ken, the owner, is extremely knowledgeable. He carries quality products in his store/warehouse so that you don't have to order them from the mainland. Ken met us at his new warehouse store location in Kapalama, and took the time to explain the differences in his products. One thing we have learned is that you can buy a lot of products at the local home stores, but they sometimes lack in quality and don't always last. There is also a very small selection to choose from. We were looking for higher wattage solar attic fans to cool our house, and also provide years of service. These are built solidly and have a great warranty. These solar attic fans have a 99% survival rate over ten years with no maintenance. They are also reasonably priced. In addition we purchased two solar tubes to provide more natural light without shadows. Ken provided the information for state and federal rebates which was also a big help. He is very professional and easy to deal with. We highly recommend this retailer.

- SHARON B.

It went wonderful--better than we expected and we just totally love our new landscaped yard!!! The workers were kind, courteous, and very hard working. They were on the job early in the morning until some days 7:00pm. They would always verify with us if they needed to on placement of rocks and walkways. If you ever put in a set of steps, take the option of the LED lights. Well worth the extra money! There are no don'ts!! We made the perfect choice hiring Serenity Landscaping!

- Mary M.

Hawaii Skylights & Solar Fans

I ordered three Wasco Skylights from Hawaii Skylights and Solar Fans (AKA Cool Home Hawaii). I was quoted a price of 3,200. I found the prices on the estimate for the skylights were higher than everything I found online so I negotiated with the Owner Ken Sheeks for a price of 2,800. The skylights were installed by one of Ken's installers. The guy brought a young kid with him that didn't know what he was doing. The installer actually told me he usually worked alone but was training this kid. The kid broke on of the tiles in my roof because he didn't know how to walk on them correctly. They could barely carry the skylights up the roof and they put them down on the monier tile roof with no padding under them. This roof is basically cement so it put some decent scratches in my skylight. In addition the installer broke the crank mechanism while installing but didn't tell me. After the installer left I noticed the crank mechanism wobbled when i tried to crank the skylight open. So I contacted Ken and he came out to have a look. He climbed a ladder to look at the crank and was complaining that he hates climbing ladders. Seriously ? He is in the wrong business if he hates ladders. He screwed the crank into the wall to prevent if from being lose but made no effort to repair the fact that it was no longer attached to the skylight. I complained that I wanted it fixed correctly and not just hacked into place. Ken refused to do anything further saying, "What do you want me to do ? It isn't lose now!" I was getting angry so i decided to just pay him and get him out of my house. He was rude and unwilling to correctly investigate the issue but removing the skylight and looking more closely at the crank. In addition Ken charged my 3,100 after installing saying that the shipping cost more than expected. Why did I bother negotiating from 3,200 to 2,800. I had missed that Ken had written "Estimate" next to the shipping. Make sure you nail down the shipping charge if you do business with this company. A few weeks later during a heavy rain I discovered that the unit was leaking. I refused to work with Ken any further so I decided to contact Wasco directly. Since Ken is the only authorized Wasco dealer I thought it was their responsibility to help me deal with his poor attitude. They agreed with me and were willing to help me correct the issue myself. Wasco did a great job of identifying that Ken's installer had failed to drill two weep holes that were supposed to be drilled in the field. I was provided instructions on how to drill these holes. I also discovered while on the roof working on these holes that the crank was pulled out of it's mount holes and therefor the seal was torn adding to the leaking issues. Wasco sent me new gaskets that were torn and I was able to repair the skylight myself. I now feel like I am better able to install Wasco Skylights than this company is because I took the care to contact Wasco and determine the issue. Ken should have done this when I first reported the problem with the crank. I will NEVER do business with this company again, I recommend you stay away. Buy your Wasco skylights from someone else even if you have to have them shipped and hire an independent contractor to do it right.

- Ronald G.
Outdoor Lighting Experts in Kailua
Landscape Lighting Companies in Kailua