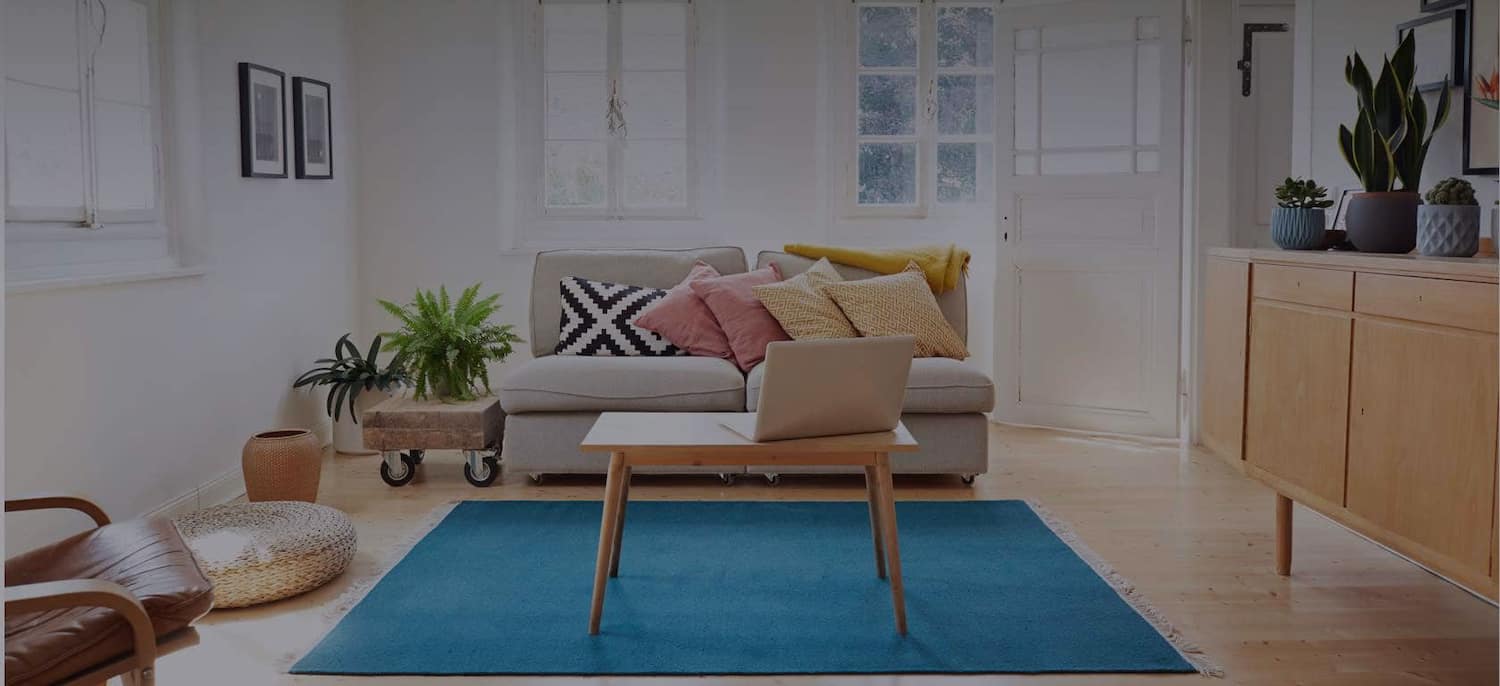 Get matched with top Home Builders in Harlem, GA
There are 6 highly-rated local home builders.
Recent Home Builder Reviews in Harlem
Larry Keel is an extremely friendly, knowledgeable, honest, and very responsive contractor. Dynamic Finishings removed a 31' load bearing wall, added a large closet, added an attic access pull down stairs, added trim work and painted everything to match. Now you can't even tell that the wall was ever there. His crew was professional and friendly throughout the entire process, as well as his subcontractors. He would explain ways to cut cost instead of hiking up the price unnecessarily. He was very flexible as the scope was tweaked unexpectedly at times during the job. At the end of the day, he will make sure that you are happy! You can't ask for anything more. I am admittedly anal and would text him with questions in the evening expecting a response the next day. He would always text back immediately and be available for a phone call at any time. My wife and I are ecstatic about the finished product. I highly recommend this company for any renovations that might be too scary to tackle yourself. We had our kitchen replaced prior to Larry's work starting. The only reason that you didn't use Dynamic for that job is because one of our friends works for a kitchen cabinet company. But, the company we used didn't offer electrical, plumbing, or mechanical services. Larry gave me advice and contacts for those services as well. Our kitchen turned out as well as it did due to Larry's help at no benefit to him.

- Kevin M.

CARPENTERS IN THE HOME INC

My highest accolades go to Carpenters in the Home for their custom closet design, their custom shower design, their quality installation and their long term commitment to their customers. Rarely do you see all of these attributes wrapped up into one local company. Thirteen years ago, my husband and I moved to Aiken, SC from the Chicagoland area. How fortunate we were to find Carpenters in the Home and Sally Carpenter. They helped us customize several areas of our new home and have been there over the years to help us maintain that home. They simply do not let you down. -Janet Emerick, Aiken, SC -

- Janet E.

I have never encountered a business worse than this one. My advice to anyone considering Trinity is to run away, but run away fast. I contracted Trinity to build a modest home for us in Harlem. We chose Trinity because their price was much lower than other builders. After closing on the loan, we learned why. Before Trinity had even started on construction, they started hitting us with extra costs. More block - $1700, extra steps - $1800, building permits - thousands of dollars. When we protested that these things should have been included in the original estimate, Trinity refused to build the home after we filed a complaint against them with the Better Business Bureau and left several negative reviews online. Of course this was after we'd closed, so Trinity was already holding tens of thousands of dollars that belonged to us. We would have been happy to walk away at this point, but doing so would have meant a loss of well over $10k in closing costs and other fees. Ultimately, we had to hire an attorney to compel Trinity to finish the home. In the end, we closed on our loan in early June and the house wasn't finished until February. Even though our contract stated that Trinity was supposed to finish the home in 120 days after footers were poured, the footers were poured in August and the house wasn't done until February. The sales guy Ryan, told us on multiple occasions that it almost never took them a whole 4 months to finish a house. The house we got has a ton of shoddy construction that Trinity refused to fix during our walkthrough. The posts on the front porch have gashes in them, but Trinity said they met building code even if they're ugly. One window was shoe-horned into place and cracked the window frame, instead of replacing it Trinity smeared some caulk on the crack that of course just cracked again within a week or two. When Trinity's contractors built steps that didn't come all the way to the ground, they stole several hundred dollars of rock from a pile of rock that was supposed to be used for our driveway to fix the problem. Trinity failed our certificate of occupancy inspection with Columbia County over 9 issues. Their fixes paid zero attention to how they looked cosmetically. Including using white caulk in between a grey box and grey siding. Also, a lot of the posts to the porches weren't even level. Also, all of the finishes are super cheap and there's no way to upgrade. The light fixtures, stove, doors and locks are all things that will likely have to be replaced and discarded. During the process, Trinity asked lots of things of us that other builders never do (between my parents and I, this was our 4th custom home we'd had built) like pulling permits. We had to fill out permits, work with the county and pay for permits. Then Trinity expected us to know construction related items like what the County code was for how close they could dig the well to our property line. When I protested that it wasn't my responsibility to know building codes, they blew up on me. They would tell us at the last minute that a specific permit was needed, and then when it took days or a week to get, act like we were holding things up. Finally, nearly all of our issues arose from dealing with the owner of Trinity homes Jerry Bobek and his yes-man Jim Bartlebaugh. Jerry threatened me with everything from imprisonment to lawsuits for leaving bad reviews. He also told me again and again that Trinity secretly records all conversations with customers and that his Atlanta attorneys would leave me broke and penniless if I didn't do what he said. He told me several times that he had people "looking into me". The guy is completely unhinged and I wouldn't buy a paperclip from him. Also, don't be fooled by the name "Trinity", in my experience there is absolutely nothing Christian about this business, the people who run it or the man who owns it.

- Joshua L.

K Jack Ross General Contractor

I would recommend him 1000% to anybody. He is a craftsmen takes pride in his work, a gentleman and was very fair with me.

- STEPHANIE P.

South Point Roofing & Construction

South Point Roofing & Construction did what they contracted to do, on schedule, and without hidden charges. As a homeowner, I have had (too) many experiences dealing with contractors who promise a project at a certain price and fail to deliver quality work or find every excuse to charge more for the work than they estimated. After having my roof replaced by South Point, I doubt I'll ever have such an experience again, because I will have them do ALL the work on my home in the future! If you need quality work done professionally, promptly, and for a fair price, South Point is your best option. My experience began by using their website to explain what I wanted done. I completed the on-line form and received a call from Christie the next business day. She confirmed the information I submitted and set up an appointment for Tucker Hawley to come look at the job. Tucker arrived and discussed what I wanted done and made suggestions for the project. He was extremely helpful and took time to explain how the project would progress from the estimate all the way through the process of collecting final payment. I expected him to send me an estimate by email after he took some measurements at the house, but he was far too efficient for that. He accurately measured the square footage of my roof using their drone in a matter of minutes. From there, he was able to produce a full materials list, allow my wife to select the shingles that would look best on our home, and schedule a time for work to begin. Within an hour, Tucker had a contract prepared, our deposit was paid, and the work was scheduled! Before leaving, Tucker explained the buildertrend App, which allowed me to access the schedule for my job, review all documents related to the work, and, most importantly, view photos of my home as work was completed. Right on schedule, the materials were delivered to my home. I received a notification on my phone and pictures of the shingles and other materials (including the invoice) on my phone through the App. The next morning, the construction crew was here and work began. Throughout the day, I continued to receive photos of their work. When problems were uncovered they would document the damage and the repair(s) done to correct the problem. This continued for the next two days until the rain came and delayed progress. As efficient as they had been everywhere else, I was frankly concerned they would be worried about getting to the next job while finishing my work with a skeleton crew. Instead, it seemed their effort redoubled. Schedule changes were updated on the App and Christie, Tucker, and Billy Hawley stayed in contact to keep me advised of what was going on. Unfortunately, counting on the original schedule, I had scheduled Dish to re-install the satellite dish on the new roof Thursday afternoon. (South Point could do this, but other work unrelated to the roof needed to be done by Dish too). When the Dish technician arrived the roof wasn't finished, but South Point's job supervisor worked with him to get my satellite dish reinstalled as they continued the work on the roof. When the work was done, all evidence they had been working seemed to disappear. No nails were left behind, trash was hauled away, and everything was clean. Aside from the beautiful new roof it was like they hadn't been here. I could not be happier with the appearance and quality of my new roof. Several friends saw the work as it was being done and commented on how great it looks. One of them who was in the construction business for several years commented favorably on the quality of the materials they were using and the work being done. I will unhesitatingly recommend South Point to all of my friends for any construction work that needs to be done, and they will be my first call for any work I need in the future.

- David M.

South Point Roofing & Construction

South Point Roofing and Construction honestly assessed the damage, explained their pricing and capabilities up front, and had a carefully written proposal ready shortly after the initial interview. Their construction professionals showed up on time repeatedly, stayed late on several occasions, brought additional staff when necessary for major actions (roofing, electrical work) and performed additional work upon identifying water damage during the demolition process. Throughout, they conducted themselves with military precision, and can be relied upon for the most challenging construction work. I fully intend to rely on them as my local builder as long as I remain in this area.

- David W.

Creekview Custom Homes of Augusta Inc

Very well! The Smith's had some great ideas for my kitchen. Countertops, cabinets and island blend so well together.

- Nancy D.

Creekview Custom Homes of Augusta Inc

Creekview gave very good advice and plan on how to do our bathroom and kitchen . They stayed within budget and suggested other ways of completing our projects. On time and didn't waste my time either . When asked to look at previous work, they provided me with countless completed projects of which were breathtaking! They truly put their all in each project . Good work ethic, details matter to them. I highly recommend them for any project and Home building needs . The owners and employees do their homes as if they were their own which really mattered to me .

- Krista D.

We were looking to build a home and had no idea we could afford to build and get almost everything we wanted too. I talked with Trinity Custom Homes because I saw an advertisement. After meeting with the representative, he immediately gave us references and we were able to talk with existing happy customers. The home was built quickly and with good quality. I was able to be onsite almost everyday and saw the workmanship. The representative did not use any pressure and we were able to change the floor plan to suit our taste. The service after the sale has been exceptional. Julio is the person of oversite and he is extremely easy to communicate and work with. I highly recommend Trinity Custom Homes.

- Eva P.

J M Jones Construction LLC

They were prompt. They brought us a detailed estimate about what they were going to do. That is all that we have done. We have met with them twice and they walked through the house. We were very impressed with how thorough they were. We know people that have used them and they had a good experience. We would give them the best marks you could give them.

- Barbara M.
Explore Our Solution Center for Helpful Home Builder Articles