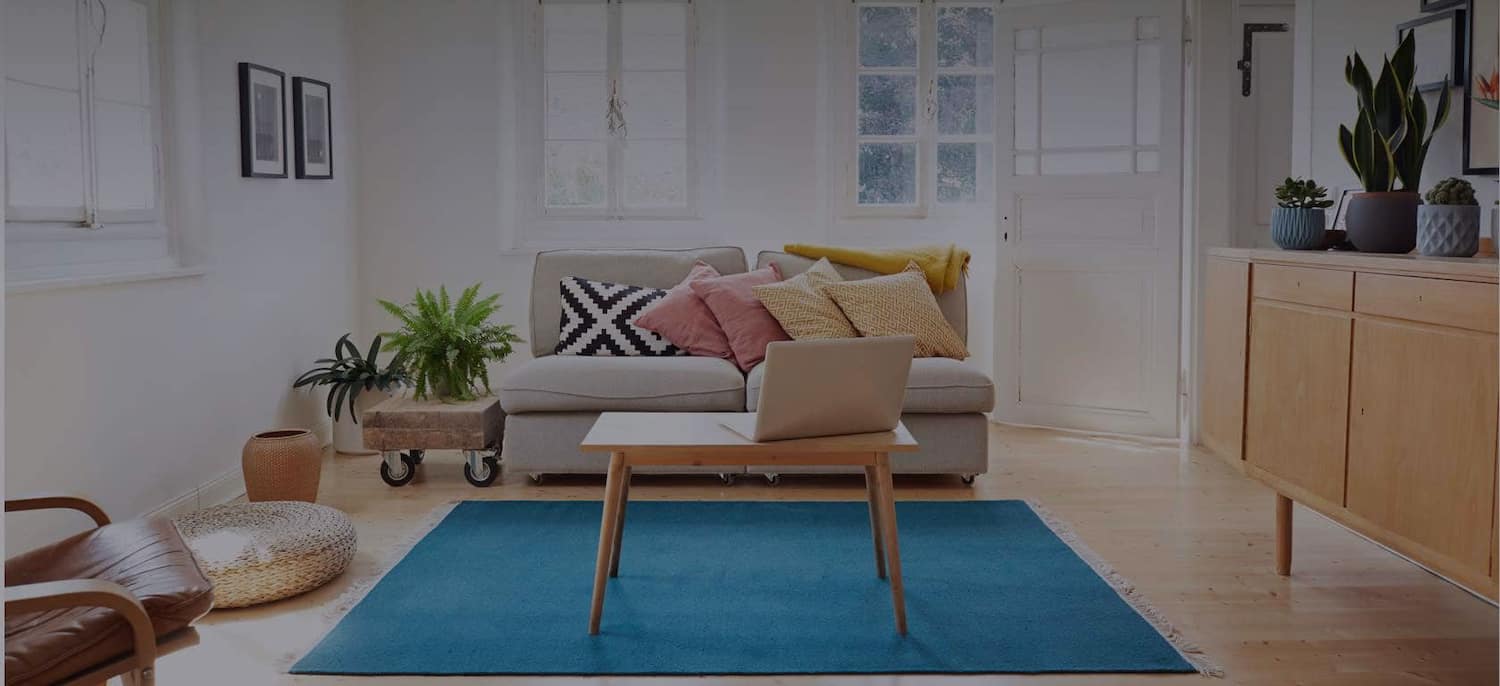 Get matched with top Leaf Removal Services in Dahlonega, GA
There are 3 highly-rated local leaf removal services.
Recent Leaf Removal Reviews in Dahlonega
Mr. Stewart is the best! Every other week he cuts my grass, weedeats and blows the lawn off, but he's done so much more for me over this past year. He's planted rose bushes in the front yard that are blooming beautifully, cleaned up my yard after storms blew limbs everywhere , cleaned my gutters and pressure washed my house and patio. Mr. Stewart is a god send! I recommend him to everyone! He is always easy to get a hold of whenever I need him and he keeps me informed on what the yard needs and any issues he finds. He has a keen eye for detail and the yard always looks spectacular!

- Michelle A.

Caleb, Shane, and their crew has done a FANTASTIC job for me. We got started when another company never showed back up, they got my yard back looking great. They've done multiple projects over the past two years. They've cleaned out my flower beds, laid pine straw, pruned trees, cleaned my gutters in the fall, and added a beautiful raised flower bed around my mailbox. I recommend them to everyone, they are very competitively price and communicate very well. Thank you Caleb and Shane!

- Payton T.

A&E Lawn Care & Landscaping LLC.

If you spent the rest of your life trying, you would never find a lawncare and landscaping company even half as good as A&E! It simply must be said: after no less than 9 other so-called "professionals" in my area did nothing but embarrass themselves in their lazy attempts to complete the few basic tasks my house requires, David and his crew came and demonstrated what professionalism actually means. In fact, they redefined the word in many ways! I have owned this highly wooded little spot since 2007 and it has never, ever in all those years looked anything like the way it does today thanks to the amazing A&E staff. I cannot get over the precision of their work, their gracious attitudes all around, the fact that every single one of them came with cool ideas and suggestions, and the fact that they took the mess that my grounds were this morning and turned it into something worthy of professionally photographing!! Thank you so much, A&E! No one else even compares. Best company of its kind I have ever encountered. Hire them today if you're smart!!!!!

- Dana M.

Rices Mobile Mechanic And Landscaping

He did an awesome job. I needed my brakes changed on my car and he changed them in a timely manner and had me back in my car driving in no time. I also had him build a pantry and pressure wash my driveway. He did everything I asked of him and went above and beyond to make sure everything was just the way I asked! I would definitely use Talon Rice again!

- mary S.

Honest, reliable, and professional. They showed up on time and did an amazing job! John and his crew were very knowledgeable about which plants I should use for my yard and where they looked best. I am so relieved to come home to a yard I love now and receive compliments from my neighbors. I will continue to use and recommend them to everyone I know!

- Mary J.

Excellent service, very detail oriented, thorough and complete. John was very professional, took the time to get to know exactly what work I wanted done. He and his team did a fabulous job and I would use this company again and again!

- Stephanie B.

Andrew did our service this year and he was excellent. We will have Turf Master again next year if we can be guaranteed that he will service us again.

- Judith F.

Southern Seasons Landscaping LLC

Nick Jefferson with Southern Seasons made my yard look amazing! We moved into a new home that had been empty for about a year. All the bushes were overgrown, the pond was overgrown and the beds and yard looked awful. He came and spent a week and by the time he left my yard could have been on the cover on any Southern Living magazine. He walked over the entire yard with me and gave me a detailed listing of what the price would be and the work involved. He was on the job every day, and his workers were all professional and courteous. They wore uniforms, and just presented a very professional demeanor the entire time they were there. When they left at the end of the day they cleaned up everything, even though they were coming back the next day. I don't have one single complaint and would highly recommend Southern Seasons to anyone looking to beautify their yard or for your monthly lawn maintenance. He made sure I was happy, including walking me around the yard when he was finished and showing me things that he felt needed to be addressed such as trees that were hanging to low over the house, which saved me from an expensive repair if I had missed it. I felt like his pricing was extremely competitive considering the amount of work that he had to do on my yard. Such a great company and I continue to use them for my monthly yard maintenance.

- Elizabeth N.

Andrew's Land & Tree Service & Firewood Delivery

During the Historic ICE storm of 2/12/2014 a huge pine treetop fell onto my roof. Andrew and his crew come out the next day and removed the treetop from the roof without any damage to my house, placed temporary patches over holes it had made in the roof, and cleaned up the debris. Andrew is very Professional, worked quickly, and his price was very reasonable. I would hire him again for any future tree service jobs

- Linda W.

He is excellent. He does mowing too but not for me because I do it myself. He does all kind of lawn services for others. He is very professional, fair, and friendly. He is a young family man and he takes a lot of pride in his work that is kind of rare nowadays. He brings all his equipment. When he came out the first time, he said he will charge me $40 but I decided to give him $50 because there is really a lot to do here and that is a good price for it. He is very fair in his prices. The sidewalks and the driveway look perfect when he leaves. I am going to be moving to another city and I wish I could take him with me. He is going to be back tomorrow again for some work.

- Laura A. G.
Leaf Removal Services in Dahlonega
Business Description:

Alpha Exterior Services LLC is a licensed and insured pressure washing company that also specializing in window cleaning, gutter cleaning and junk removal/hauling. We have over 5 years of experience and take our time on any project to make sure we get it done properly as well as to your satisfaction.

Recent Review:

Honest company. Integrity. Trustworthy.

Reviewed by Peter H.

Business Description:

We install pine straw. We also do retaining walls, paver stone patios, hardscapes, any type of yard work, over growth clean ups, bush trimming, bob cat work, track hoe work, small land clearing, leaf clean ups, flower and bushes installed, trees installed, small trees removed, french drains installed, and any type of yard work you could want, The only thing we don't do is lawn maintenance we don't mow grass regular but i will do a one time clean up to get you ready for maintenance. We also h...

Recent Review:

Doug and his crew did an AMAZING job! They arrived on time, worked all day (even through several rain showers) and exceeded our expectations! When the job was complete, they hauled away all of the old materials and cleaned up around the work area. We will definitely be utilizing Doug and his crew for more jobs!

Reviewed by Mark W.

Business Description:

Waterworks is a professional pressure cleaning and gutter cleaning company offering high-quality services to our clients. The Waterworks pros will bring a NEW LOOK to your home or business. We offer a variety of services designed to drastically enhance the appearance of both residential and commercial properties. Our amazing results and affordable pricing makes us a sure choice for all your pressure cleaning and gutter needs.

Recent Review:

Did a great job. Clean and remove clog in gutter

Reviewed by Anniece B.

Business Description:

We've been proudly serving the North Georgia area for over 5 years now and have an extensive catalog of satisfied customers to show for it. Our mission remains the same as it did when we were just starting out: to offer people exceptional, well-manicured yards that they can enjoy year-round. My Partner and I started this business in 2015 to combine our passion for the outdoors with our creative side. We come to you today as a 100% family-owned business and pride ourselves on exceptional cust...

Recent Review:

They did a great job and got out there fast. Made sure they did not hit the powerline, house, or septic tank.

Reviewed by Eddie l.

Business Description:

We work very hard to be the best repair/ handyman company in Georgia. We have flexible billing plans and multiple payment options. We offer free estimates and coupons and deals on Facebook. We will work with you to accomplish your goals.

Recent Review:

Pro Gutter came out to do the work within one week of doing the estimate.They removed existing vinyl siding around a back door where water was coming in.They reflashed the upper wall and door and sealed it to prevent future leaks and replaced any rotten wood. The siding was then re-installed. They also cleaned the gutters, did a gutter tune-up (sealed joints, etc) and installed gutter leaf guards.

Reviewed by John B.

Business Description:

Our mission is to revolutionize roofing through reliable engineering solutions and superior customer service. Consistent excellence and 100% customer satisfaction are our top priorities. We constantly strive to meet and exceed customer expectations and needs in a safe and efficient manner through diligent service, quality, and skilled workmanship. We are committed to forming long lasting relationships based on knowledge and trust, and we are always ready to provide reliable, prompt, professio...

Recent Review:

I contacted Brandon about repairing a roof on my rental property. The roof was old and had areas of tree damage. He was very eager to get started to begin with and things seemed to go smoothly. We discussed replacing the roof and any damaged and rotted areas from the fallen tree. We ended up paying a larger quote than what was originally quoted, but was explained by Brandon as needed expenses. A few months after the completion, my renters called and said the soffit was hanging down from the front corner exposing a hole. After contacting Brandon, he said it wasn't in the contract (even though it was discussed) but would come look at it and get it repaired. It seems to me if you can add on thousands of dollars to repair needed things, that you could call and ask about a rotted area with no place to attach soffit, instead of leaving soffit hanging a hole for animals to potentially get in. After giving me a date and time, it has yet to be repaired. Multiple calls and text and it's always one excuse or another, or no response at all. Yet he answers if I call from another number. If you want good, honest, quality service call someone else.

Reviewed by Kelly P.

Business Description:

HC Construction & Grading has been serving GA,NC,SC sense 2000. We conduct all of our jobs with top quality work and saftey. Our goal is to make sure that our customers get the best quality of services. We are happy to help in anyway we can.

Recent Review:

Stay away from this company. Hired them 7 years ago to replace a shingle roof with a metal roof. Had a few leaks that were due to what we thought were screws popping out. When a significant leak appeared in 2020, we contacted them to find out what the problem was and they came out to "fix" the issue. Owner stated that the roof was improperly installed but that he fixed the issue 100%. Two weeks later, had massive leaks in new places. Contacted several different roofing companies for estimates all of which stated they have NEVER seen such a botched job. Nothing was put between the metal and the plywood causing major moisture issues, screws were put in on top of old washers that cracked allowing water to come in, flashing was missing ALL OVER THE ROOF causing water to penetrate thru into the house. Screws were completely missing where they just left holes, screws were screwed in sideways at an angle allowing water through. The metal roofing was cut too short to where the water didn't even reach the gutters causing water to run down behind the gutter rotting the facia boards away and the strips to attach the metal to the plywood weren't even screwed into the rafters of the roof so they were completely loose. I tried to give them the opportunity to fix the problems and to consult with another roofer about the issues going on and he refused and said to take him to court. A judgment has been issued against him and have been told that they have done this to several people where we live. I would highly advise not hiring them for anything unless you want to have to pay for it to be redone again. I now have to replace my entire roof after 7 years when it should have lasted me at least 25 years! Apparently they aren't licensed as well even though homeadvisor states that they verify the proper licensing.

Reviewed by BRENDA K.

Rating Not Available

Pros who have not yet received a review do not have a rating displayed.

Business Description:

Taylor'd Lawn and Outdoor Services LLC is a brand new lawn care company serving the Gainesville, Cumming, Dawsonville, and Cleveland areas. Years of experience working in the landscape industry along with framing, fencing, grading, forestry, and welding. We Started this company with the vision of being the go to company for all the residential and commercial outdoor needs with lawn care being the core of the business. We enjoy what we do helping us keep the profit margin at a minimum. If it n...

Rating Not Available

Pros who have not yet received a review do not have a rating displayed.

Business Description:

We are a full service outdoor management firm serving the Northeast Georgia area.

Rating Not Available

Pros who have not yet received a review do not have a rating displayed.

Business Description:

Residential remodeling by Thomas. Services offered painting and dry wall, remodeling, landscaping, doors and windows, floors and tile, and handyman services. Free estimates within a 60 mile radius. Please contact Thomas Rice at 706-633-9723.
Explore Our Solution Center for Helpful Leaf Removal Service Articles
Leaf Removal Services in Dahlonega