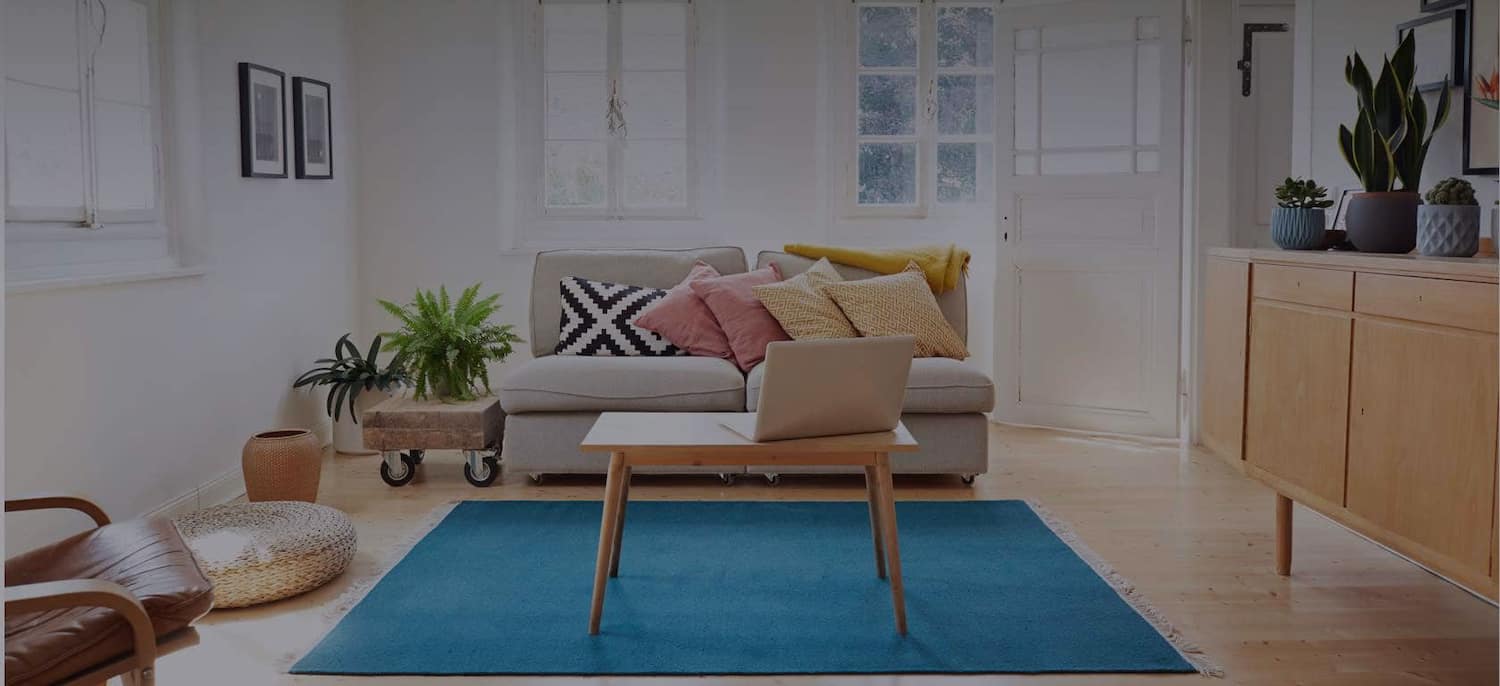 Get matched with top Marble & Granite Companies in San Pablo, CA
There are 31 highly-rated local marble & granite companies.
Recent Marble & Granite Reviews in San Pablo
Nick from Everlast Construction is the only person you'll need to go to for all your remodeling needs. After having two different contractors not show up I turned to Nick. So glad I did. We love the results so much that our next project is have Everlast do our master bath too. He gave me a very reasonable estimate and I booked him for 2 weeks later. The communication and follow-through were excellent. The space is much brighter and the tiling transforms it into an entirely new room. Jonathon and the crew are incredibly professional and tidy and the work turned out fabulous. I know he and his team worked really hard to put everything together for us and we really appreciated his time and effort!

- David C.

I highly recommend Oren SOD Home Group! He is very knowledgeable, answered all my questions (and more) , very professional, and responsive. Oren spent over 5 hours during our first meeting showing me all the possibilities that can be done to my house (kitchen, bathrooms, livingroom, dinning room and all the rest of the house), if you know little about all the little details about remodeling your home (like I do), Oren will definitely explain it to you in terms that you will completely understand and turns your ideas into this beautiful 3D design. Oren also had awesome ideas and recommendations on how to attain your dream home. He knows house histories, and why houses were built in a certain way! He is unlike any other contractor that will just throw out random price of how much the renovation could cost you without showing you hard proof. I am a visual learner, so when he made this amazing 3D design using the exact measurement of my house, he by far blown my mind with his experience and knowledge. It even gave me a chance to actually change few things that did not quite look right with kitchen. He will make sure you will enjoy and have fun designing your home. Bar, you are the best!

- Charles O.

We highly recommend SOD Home Group for any large construction project. After finishing my excellent research about them, we hired them to make some significantly large repairs to our home. Oren was very up front about what needed to be done, and he listened to our concerns and ideas of what we need and want and then came up with a super detailed plan of what needed to be done. We found Oren as a very honest, professional, easy to work with person, competent, and extremely knowledgeable about his trades. Oren was present and working with his teams almost all the time they were present. Oren always answered his phone right away whenever we had questions (and believe us we had so many questions and comments). Our repairs and construction job required expertise in many aspects of construction at our home. From framing, waterproofing, stucco, structural repairs, tile work, drywall painting etc. all of which got done in a great and timely manner. We do a lot of our own repairs , and have had many contractors doing projects too, but we found SOD Home Group to be by far the best construction company we have ever seen or worked with. Their prices are fair, their work is excellent, on time, clean and the quality is fantastic. Oren is knowledgeable about whatever he is working on and always kept me updated on whatever aspect of the job he was working on. A wonderful person to work with. If you want a job completed with no stress and the assurance you are getting it done right, then we feel strongly that SOD Home Group is the one to call.

- Pavan K.

All the amazing reviews about SOD Home Group were spot on! He and his crew were AWESOME! The work is superb. They did it in the time Oren promised and with attention to detail. He rolled with some changes and we couldn't be happier. Oren was there every day to make sure all was going well, and he responded quickly to any text or question I had.Another thing I like about working with SOD Home Group was that everything was in writing. There were no surprises, and he did everything (actually more) that was agreed upon.We had SOD Home Group rebuild our entire home including the kitchen, bedrooms, bathrooms, entry, garage and more…. Besides that, he added a set of stairs with 2 landings down the side of our hillside home. Part of the work was to remove the popcorn ceilings & re-plastering, removal of drop ceiling lights and install new lights instead. Removal of carpet and new flooring and molding installed, replaced old vanity with a new one. Everything looks so gorgeous, I couldn't be happier.Oren's prices may be higher than other contractors, but he is worth it for so many reasons. Mainly; I didn't feel like I had to oversee every detail. Second, peace of mind- to know that the work is done right and will last.Our new home came out much better than we imagined and we are highly recommend Sod Home Group to all. Thanks Oren!

- Krishna K.

This year, we bought a house that was a planned gut job remodel, and hired Everlast Construction to do a full remodel. We have been living in the house for about 4 months at the time of this project. Joanne supervised the on-site work and steered us toward decisions that we are so grateful for now. Everlast redid my kitchen, various floors throughout the house, recessed lighting, and other nice little touch ups. They were helpful when it came to picking finishes such as tile, wood flooring, LED lights, specialty counter-tops. The kitchen was created beautifully.. design, countertops, cabinets, island placement and all. We got a lot of value for our money. Joanne made this a very easy process and my family is very happy with the experience and outcome.

- Karen K.

My wife and I hired Oren at SOD Home Group for our new home build in mountain view, CA. My wife is very detail oriented and is very organized. She and Oren hit it off from the very beginning because of this. On our first meeting, Oren insisted that our builder be present and he took the time to ask about his supply sources and asked many questions about the build time line, looked at our house plans, and offered a new perspective on some planning issues we hadn't thought of. He literally went room by room asking questions about my likes and dislikes, my wife's likes and dislikes, and our three children (two boys 16 and 8 and my daughter who is 5). We have loved how Oren compiled the list of all options for let's say paint, tile, carpet, hardwood floors for each and every room etc and then puts the finalized list together and communicates that to the builder with a itemized list so that there is no confusion. The remodeling went smooth and without any issue. Al workers wear mask all day while they worked inside the house and made sure to sanitize all the spaces. Need I say more? Great!! You can't go wrong with this professional!!!!

- Kevin M.

SOD Home Group did a large scale remodeling project at our house. The remodeling included most of the sections like kitchen, master bedroom and bathroom, patio driveway and more…. They did a fabulous job. Oren and his large team of people proved to us how they knows what they are doing. After we interviewing several companies for this large project, we had to go by different companies reps which most of them did wonderful advertising but failed to perform. SOD Home Group are by far very professional & well oriented. We worked with the pre-set schedule that was provided to us by Oren and all the changes that came up during the actual work, were given with an update. All the employees worked with masks indoor and they were very respectful of personal space. Our house is now complete and looks like new. We look forward for our next project with them.

- John B.

We were so fortunate to find SOD home group to redesign our house. It has been a while since we did any remodeling or updates. Oren was attentive to each and every detail during the work. The type of materials, the paint of the walls, the combination of the cabinets and more and more… were picked up one by one to deliver us a 'look like new' home. The whole coordination of who will work and when, what will they do daily, weekly and monthly – was managed by Oren. The office staff always made sure that the schedule and perfection are the top priority and they kept informing us regarding each and every step of the work. We cannot thank all the people who did the work and manage to complete it on time even though we are in a middle of a pandemic. My wife and I love our new home and that is thanks to SOD Home Group.

- John B.

We could not be happier with our newly renovated home and our experience with Oren, Eden, Daniel, and their team. Before embarking on our remodel, we talked to many contractors and while we liked a lot of them; we felt that SOD Home Group was the only one giving us a truly honest assessment of what was possible and the cost of it all. From our first conversation with Oren, we had complete trust — something we didn't feel with many other companies out there. He's a perfectionist, and anything that was not to our liking in any way he immediately fixed. Any unforeseen problem was handled in a way that left us happier than we were before. Their attention to detail and quality is incredible, and it shows in the work they do. They transformed our home into an incredible place, and it was a pleasure working with them.

- Elizabeth C.

We hired Oren and SOD Home Group to remove the soffit in our hallway and completely remodel our Kitchen, guest bathroom and 2 additional bathrooms and bedrooms. Oren was honest about the work at hand and gave us an appropriate quote and timeline when other contractors were just trying to get the job and would probably up charge us later. He was incredibly communicative from day 1 and super easy to reach if we had questions. The workers were respectful and efficient, especially since we had to complete the job during quarantine and move in with family during the process. While there were some hiccups along the way Oren got the job done and we're thrilled with our new bathroom and hallway ceiling. This was our first remodeling project, so we felt it went as smoothly as possible. Our only issue was the tiles we ended up choosing for the floor and shower were not the best quality. We wish that had been flagged to us sooner since we spent a small fortune on the remodel, but the bathroom looks beautiful and we'd highly recommend shopping around for tile.

- Charles G.
Marble Contractors in San Pablo
Deals in San Pablo for Marble & Granite
Explore Our Solution Center for Helpful Marble Contractor Articles
Find Marble & Granite Companies in
Marble & Granite Companies in San Pablo