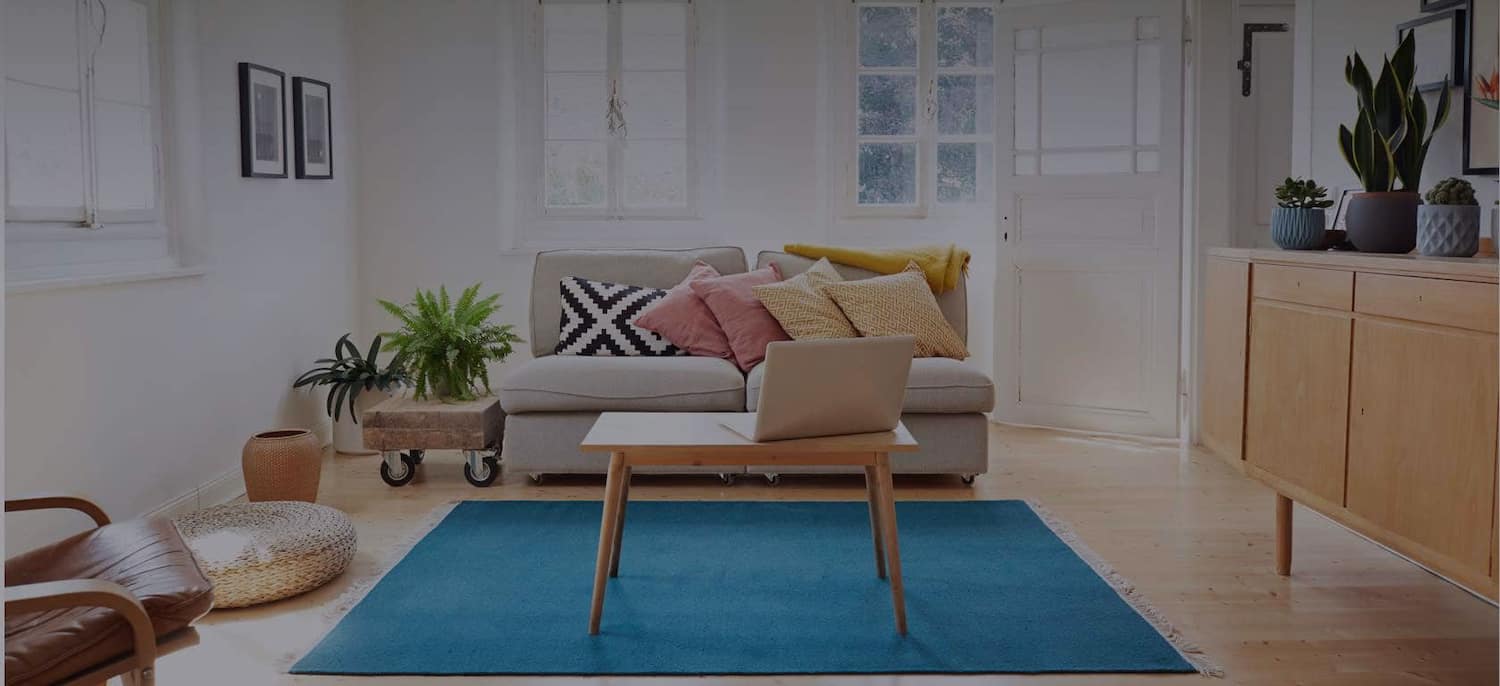 Get matched with top Patio Pavers in Chico, CA
There are 2 highly-rated local patio pavers.
Recent Hardscaping Reviews in Chico
They are putting in irrigation and hardscape for my backyard then the lawn.  Then plants, and trees and some raised vegetable beds. We are doing it as several projects.  Derek is a great guy to work with.  When we finish the projects I will be able to give a more complete review.

- Carolyn H.

Derek and his crew were professional, easy to work with and extremely hard working even in the heat of the summer.  They made changes as requested, offered invaluable input on what would look good, and what would not work. They started and finished in a reasonable time frame with only a few unavoidable mechanical glitches.  They were respectful of our privacy and our property.  They worked harder than any group of workers I've seen in this neighborhood.  I have had them back once for an additional project ans I have another scheduled for after the summer season.  I would highly recommend Derek for any project big or small in his field.of expertise.

- Brian S.

Derek and his crew did excellent work. They were professional, hard working in what is the hottest summer in many years. They were pleasant and communication about what we wanted and what was behind done was reassuring. Our yard has never looked so beautiful .Derek demonstrated true artistry and professionalism. Horizon Landscaping is definitely a service I'd trust to do any landscaping projects I had in the future.

- jenny V.

I found Horizion on Angies List.  After having another estimate from another company not on the list, I saw from the break down other company seemed interested in one portion and didn't even include three other projects I described.  Derrick came out, did estimate and described each project and cost.  He actuall listened that I wanted pavers, fence, sod, and maybe the sprinklers repaired.  The other company seemed interested only in putting new spriklers in, and Horizon estimate was more resonable.

- Paul R.

It went extremely well. Derek arrived when he said he would and finished when he said he would. Work was of excellent quality. I do have to contact him about a small leak in the drip system but I am sure he will be responsive.

- Lynda S.

Every aspect of our experience with Horizon Landscaping exceeded our positive expectations. In the initial meeting, Derek listened attentively to our general concept for upgrading the landscaping in our backyard. On the follow-up visit, he presented an overview of the plan he had developed based upon what we had explained we wanted. While he did not show us a detailed drawing, he took us through our yard indicating where each feature would be built. His estimate was reasonable, but one element was more than we felt we could afford and Derek made the adjustment to the contract to exclude it.  Then he set a date for beginning our project.              Work began promptly on the date Derek had specified. Over the ensuing four weeks, he and has crew arrived in a timely manner. They worked diligently throughout the day. They conducted themselves with the utmost professional courtesy towards my wife and me, as well as to the neighbors who commented on ?what great workers? they are.             As the re-building of our yard progressed, my wife and I were amazed by the quality of each element Horizon Landscaping created. For instance, the term ?water feature? can mean many things. In the context of what Horizon crafted in our yard, it means a stunningly beautiful cascade reminiscent of a stream in the Sierras with a lyrical bubbling music that is delightful to hear. The same can be said of the paver patios, the raised planters, the walkways that connect the patios, and the arbor that beautifully divides our yard into two areas ? all are lovely creations that we are beyond what we imagined they could be.  Across time, our excitement and enthusiasm for the project grew and grew. Indeed, at the end of each workday, my wife loved to hurry home to see what new, beautiful element had been added to our yard.             When Derek and his team finished, they cleaned the yard, restored a pre-existing walkway that had been damaged by their tractor (they had informed us this would happen and that they would take care of it) and made certain that all final touches had been addressed meticulously.             My wife and I highly recommend Horizon Landscaping to you. We are very pleased with the outcome of their work. In the initial paragraph I mentioned that there was ?one element that was more than we felt we could afford.? It is a pergola for the small, private patio. After seeing all that Horizon had done to artfully recreate our backyard, we?ve decided we will find the money for the pergola, too. We?ve schedule to have Horizon Landscaping back in December. We are looking forward to their return. 

- Robert C.

BRUCE BERGSTROM CONSTRUCTION

Bergstrom construction came out and initially did a bid. It took a few days before the bid came in. The cost was on point with the 2 other bids I received from other concrete contractors. I decided to go with Bergstrom due to their customer service and solution to the arbor post issue. Once I confirmed with the owner Bruce that I wished to proceed we set up a date to start. Unfortunately, a record heat wave hit Chico and Bruce stated he would not be able to pour concrete during the high temperatures. The following week I get a call on Sunday evening asking if they could start earlier than expected and come by the next morning. That wasn't a problem for me so I agreed. Monday morning they arrived around 9 am and began work. The guys that arrived worked cautiously around my landscaping and even moved a large section of gravel from an existing path to a new location (so I could use it elsewhere). After that was done, they remarked the patio area I wanted and used a bobcat to remove dirt and level the area. Then they formed the patio border and laid down a road base foundation and leveled that with the bobcat. Tuesday morning they came back out and tamped down the foundation with a plate compactor and laid the steel cage for the patio, removed the existing post to the arbor, and set the new sleeve for the arbor post. Friday was concrete pouring day. They arrived about an hour later than scheduled but got the patio poured and finished. In addition they made a concrete bench with the leftover concrete that they gave to us. Over the weekend, I ended up placing the new arbor post in the new sleeve and attaching back to the arbor due to the heat and the fact that I had shade sails that I wanted to put back up. Monday mid-day they returned to remove the forms and clean up the area around the patio. They left my yard clean and back the way it was prior to the job. Overall I was very satisfied with Bergstrom construction and would definitely hire them for any future job.

- Christopher H.

HANSON & HANSON LANDSCAPE

Bryan Hanson does very high quality work, so expect to pay for what you get. He and his personable staff pay meticulous attention to detail and are extremely responsive. They have done various projects for us since 2010. Since 2013, they have provided weekly mowing, pruning, and general upkeep. Bryan is highly knowledgeable about trees and plants and has an excellent sense of how to create a landscape that is visually pleasing.

- Mike H.

BRUCE BERGSTROM CONSTRUCTION

I did not hire this contractor to do the concrete in the backyard, but I really liked the experienced with him. I hired someone else through a friend, but would have gone with this company. They will be the 1st people I call when I need work done in the future.

- JD T.

I thought the previous reviews on Angie's List were good so I wanted to give Cardoza's Concrete a try. I made an appointment to get a quote, rearranged my schedule to make sure I was there when he said he would come. After waiting 45 minutes for his arrival, I finally called. I was told he was too busy, wouldn't make it and he would call to reschedule. I never received a return call. I wasted a good portion of the morning and I assume that had I not called them, I would have been waiting a lot longer.

- Carrie S.
Hardscapers in Chico
Sacramento,CA

A Super Service Award goes to providers who have achieved and maintained a superior service rating on Angi.

Business Description:

Since 1992, System Pavers has become the leading design and installation company in the outdoor remodel industry. As the outdoor home improvement industry has evolved over the years, so have we. Homeowners can find peace of mind in knowing that we provide comprehensive design services from start to finish to ensure their project is seamless, the latest state-of-the-art outdoor hardscape products and full-service Design Centers for their convenience, and a stellar customer experience as showca...

Recent Review:

Loving my backyard. Can't wait for COVID to be over so I can have gatherings and show off my new backyard. For now, my toddler is loving walking or running around the backyard without worrying about tripping from the old slimy cement I once had. Yay pavers! I worked with Jim, Frank, and Beau. First, Jim has a good vision which helps as most customers like me only know they want pavers and how much I can afford (though never tell contractors that). He measured the area, went over the colors and design, etc. Frank kept me in the loop on the schedule and Beau took care of me during the whole project. I am truly thankful for Beau as he worked with my last minute additions (sitting wall and lights). I mean I literally woke up and thought hmm "lights" and here I go texting Beau. I think since my budget was limited, Jim just gave me what was most important to me and he truly stretched what I can reach with my budget. The guys who worked on the pavers are like miracle workers, I mean I went to get a quick fast food brunch drive-thru and when I came back, the old stuff was mostly all taken down and its only been an hour or so. What they can do in 2-3 days was unimaginable. Yes, thats all the time it took and no they did not cut corners as I was observing the process from time to time. It was like HGTV live for me (I mean we all watch "Property Brothers" and the such but to see it in person was very entertaining). Yes, there was no way I could have DIY this backyard project and I wouldn't want to. When it was all done, I was very happy. I'm also impressed by the warranty as when it started raining after a month and I discovered small area pooling water. I texted Beau and low and behold, I was penciled in very fast and it was fixed by the time it rained the next time. Their knowledge on how to fix problems was very helpful especially to someone like me who would leave things to professionals but watch so I can learn from their experiences. To make my backyard better, I hired a tree removal company to remove a tree that was producing berries that started to stain my new pavers (Oh h*ll no). Unfortunately, the tree removal company cracked a brick and no they didn't tell me, I can just see some type of scratch mark on it and it wasn't the evening before they came. I knew it wasn't covered on the warranty but asked Beau if they can come and fix it. I was willing to pay but they were so nice that they came and fixed it for me for free. I think they felt bad as they knew my plans of how I wanted to show off my new pavers but with COVID, plans were still on hold. They have pride on their work, that small cracked brick would ruin the unveiling. Haha. Thank goodness. Yay, System Pavers.

Reviewed by Aicha N.

Van Nuys,CA

A Super Service Award goes to providers who have achieved and maintained a superior service rating on Angi.

Business Description:

Founded in 2000, for over 20 years Mega Power has been one of the premier solar companies in all of California, including many cities like Los Angeles, Riverside, Santa Clara, Granite Bay, Van Nuys, San Francisco, San Jose, Pasadena, Sacramento. Complete customer satisfaction, personalized approach and attention to details are our company's intrinsic core values. We are providing the highest quality service as we enable our customers to save money, increase their property value and help impro...

Recent Review:

We just got installed with solar from Mega Power Electric Inc and the experience has been terrific. I was upset how complicated choosing solar brands and services seemed to be given all the noise out there. However, Nick at Solar Technology has been great. He's been present throughout the whole process, answered all our questions and been open and transparent. I have, and will continue to recommend Mega Power Electric Inc to friends.

Reviewed by Carmen P.

Business Description:

Full service landscape installation from design to finished project. All aspects of landscape construction covered. From small to large projects, commercial and residential.

Recent Review:

contractor didn't return calls for quote

Reviewed by Carl P.

Business Description:

We specialize in a broad range of landscaping techniques and styles, from casual to elegant, low maintenance to exotic. Our team of experienced technicians, designers & horticulturalists, work together to bring you a landscape that follows form, function and style. We follow the philosophy that each landscape is unique and provide each client with a personalized plan to fit the landscapes' specific needs. Our company is your most reliable landscaping service in the area. With over 20 years of...

Business Description:

Superior Subcontracting Services

Rating Not Available

Pros who have not yet received a review do not have a rating displayed.

Business Description:

Redding is a great place to live in not only California, but the entire United States. Chase Designs Landscape specializes in working with the many different areas of design and materials needing in landscaping, from hardscapes to BBQ's down to weekly or monthly Redding Landscape maintenance. Chase loves to make all of our clients not only happy but ecstatic with the final product. Chase develops the most breath taking Redding landscapes. Call us today to discover the area's best!

Business Description:

One Way Construction and Remodeling is dedicated to providing their customers with quality craftsmanship at reasonable prices. Attention is paid to detail and customer satisfaction is very important to us. We will assist you in your design - bringing your ideas from paper to reality. No job too small, just give us a call!

Business Description:

Factory direct service. ShadeTree® Canopy Systems are a unique, patented shade system. The canopies can cover LARGE as well as small patios or decks. There are several styles and fabrics to chose from. A patented wind-release mechanisms helps reduce wind damage.The systems are custom-manufactured to each customer's specifications, then shipped directly to the customer. The systems were designed to be a do-it-yourself-installed product, however, local installers can be referred if customer req...

Business Description:

Kelley Construction is a multi facited company. We have over 30yrs in the construction industry, we do 90% of the work inhouse. We pride our selves on being professional and completing our jobs on time and within the budget.

Rating Not Available

Pros who have not yet received a review do not have a rating displayed.

Business Description:

Grasshoppers Yard Maintenance takes great pride in giving you the best in quality work and customer service. We've been serving the Golden area for 10 years. We'll treat you like family. We offer emergency services, for when the unexpected come up. I am sure if you choose us, you will be so glad you did. We don't just show up and tear through your yard like so many of these other companies do; we take pride, and want you to have that pride to show off your yard and property.