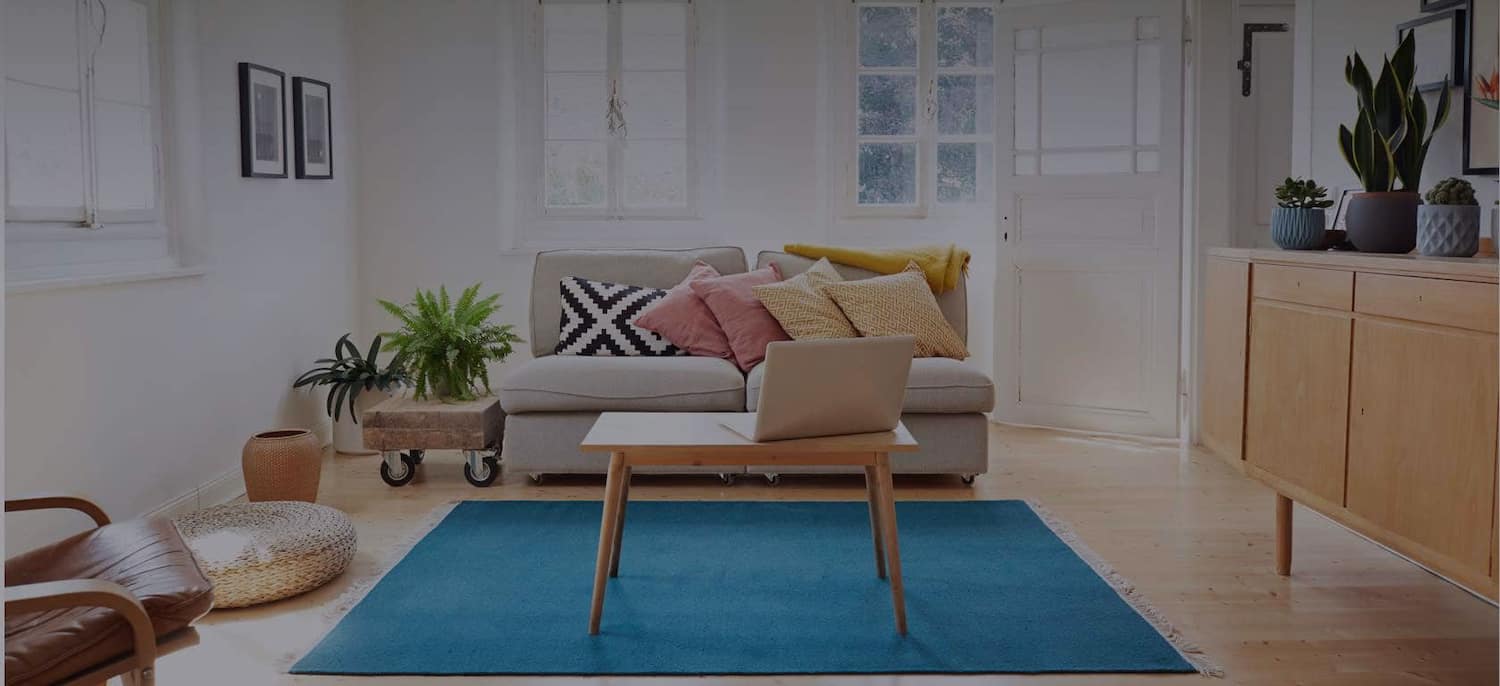 Get matched with top Hauling Services in Castroville, CA
There are 7 highly-rated local hauling services.
Recent Hauling Reviews in Castroville
Executive Auto Shippers LLC

I live in Ohio and researched vehicle transport companies for my son in California. A lot of the companies seemed shady and their reviews reflected as such. I called a few other companies before feeling comfortable after talking with Rachel from Executive Auto Shippers LLC. The cost to ship from other companies ranged from $750 to $1300. I choose EAS LLC because of their reviews on Consumer Affairs. They also offered and honored the military discount unlike other companies. This is the first time that I or my son used a transport company and I now have their number locked in my phone. I do suggest that if you are looking to ship your vehicle to do your research at least 2 weeks in advance. Most companies will need time to find an available driver and I was on the border line because we needed the vehicle shipped on the 12th and EAS gives a date range as to when your vehicle will be picked up. Our driver was awesome and vehicle was picked up on the 12th (same day my son left for Texas). My son initial plan was to fly to San Angelo and at the last minute he choose to carpool with a fellow serviceman. My son had to find a friend to give the key to the driver for vehicle pickup. My son and his friend then decided to spend extra time in San Antonio which caused my son to miss meeting the driver in San Angelo for delivery of vehicle. But my son informed the driver and they agreed that instead of dropping off vehicle at the base, he dropped it off at a Walmart. Driver texted my son photos of the parked vehicle and I paid the driver via Chase Pay through Chase Bank; which is an instant payment or transfer of funds. I texted the driver a screenshot of Chase Pay completed transaction. My son arrived in San Angelo the day after vehicle arrived to find his vehicle intact. All went well....Happy Customers!

- Carma W.

Silver's Property Maintenance

Great, Silverio was prompt in getting in time and getting it beautifully done. I kept his phone number for additional work that I may have for him.

- Rosa A.

PACKING WENT VERY FAST AND WAS CAREFULLY PACKED FOR STORAGE & MOVE.  DELIVERY DATE DELAYED A COUPLE OF TIMES DUE TO COMPANY NEEDING A FULL LOAD TO SHIP TO NORTHERN CALIFORNIA.  HAD REQUESTED A SMALL VAN SO THEY COULD NEGOTIATE STEEP, WINDING DRIVEWAY TO HOUSE  UNFORTUNATELY THEY SHIPPED IN A SUPER LARGE VAN AND HAD TO UNLOAD AT THE TOP OF DRIVEWAY AND WALK DOWN.  IT  WAS REALLY HARD WORK FOR THE MOVING GUYS BUT EVERYTHING ARRIVED SAFELY, UNPACKED AND INSTALLED IN THE NEW LOCATION............................NOTHING WAS BROKEN....................

- PAMELA R.

I had no problem working with this company. They came out and did the job, no questions asked. I think I was a little farther out than where he usually services, but he was willing to come anyways to help. He came and picked up my things and hauled them away accordingly.

- DWAIN D.

They got the vine all removed.  They removed it without doing anymore damage to the fence.  They also left some of the vine that was weaved into the fence where it was at my request.  They also hauled some debris from the side of my house that was left over from my son doing some work on my bathroom.

- Karen S.

Our large old coast live oaks are really important to us and we unfortunately tend to lose about one a year due to the rain, ground saturation and their weight. A neighbor told us about this company "About Green", and we called them. Vicente has a lot of experience with big oaks and discussed the best branches to cut and why. He had a crew of two to help.  The trees look great, balanced and healthy. The job was done efficiently and cleanup was very neat. There  were no problems. We are pleased with the work would not hesitate to call them again.

- David S.

We found Dorado's on Angies List.  We called for an appointment for him to come look at our lawn and give us an estimate on the cost of replacing it.  Mr. Dorado was very professional in our conversation with him, and we decided to hire him to replace our lawn.  He and his crew did a beautiful job. They were on time every day, and worked very hard to see that the job was done timely.  They were all courteous, conscientious, and dependable. We would not hesitate to hire him again for any work that we would need to have done. Our new lawn looks beautiful. In fact, two of our neighbors hired him to replace their lawn, and we have given two other neighbors his business card when they asked who put the new lawn in. Kudos to Dorado's! They were great.

- Janet P.

The experience was great, and the feedback is positive. They did a great job. They were good, they helped us, and they were responsive. I would use them again.

- Elena C.

When they dismantled the hot tub, it was a bigger job than they anticipated because it was hand made. However, they held true to their bid and did not change the price. They were very professional and I will continue to use their services. I have recommended them to several people in town.

- Tamara G.

Langley's Construction/Handyman Service

I rented my house in Pacific Grove (a two bedroom, one bath house) to someone who became a pet hoarder.  She adopted several cats and dogs, locked them in the house during the day and destroyed my house.  I am a soft-hearted guy, and I was too slow to evict the tenant.  By the time I finished the legal process to get her to move out, my house was destroyed, and I was broke (from allowing her to fall several months behind on rent).   I had water-damaged cabinets.  Floors and walls were covered in pet excrement, hair, etc.  The smell that permeated the entire house was awful and beyond description.  Tiles in the shower had been knocked off.  There was water and food in the cabinet under the kitchen sink.  I happened to run into Dan while I was trying to begin the repair/restoration project.  He offered to help, and he knew exactly what to do.  He educated me about using bleach to chemically neutralize areas where the pet "stuff" had gotten into the lumber.  He also described his own creative method of using a special type of house paint/sealer to restore the interior and exterior walls. I was really touched by his friendliness and willingness to help me, and I decided to hire him to save my house.  In fact, nobody else wanted to touch the house.  Home Depot refused to even remove my carpets, because it was a hazard!  Dan was very professional from beginning to finish.   He started by presenting me with a list of work that was needed.  The price was VERY reasonable.  In fact, I knew immediately from his price that he was doing ME a huge favor.   I approved the project, and the work began! Dan arrived the next day with a respirator and started removing anything that was damaged beyond repair.  He is physically VERY STRONG.  He rolled up the carpets and carried them on his shoulders like a sack of potatoes.  I realized at this time that he does A LOT of work in a short amount of time for a couple reasons:  He is really good at crafting a smart strategy to get things done well within a given budget, and he is super strong.   The next step was to repair the walls.  I know it sounds strange, but the pet damage was all over the walls!  Dan has a special process to repair/restore floors and walls.  By the time he was finished, the walls looked new.  There was no more odor, and the house looked new on the inside. After the walls were fixed, Dan repaired my shower tiles and kitchen.  The cabinets were a mess, and Dan meticulously repainted them.  In fact, he even fixed some of the electrical system. After the interior was finished, Dan moved onto the exterior of the house.  The damage on the exterior was not pet-related, but years of exposure to the coastal climate had severely damaged the cedar siding.  Dan's work on the exterior of the house was like magic.  Again, he had devised a special process of repairing the old, cracked siding.   When he was finished, the exterior of the house looked new.   Two years have passed since he repaired my entire house.  There hasn't been a single leak in the plumbing.  The electrical system works perfectly.  The exterior of the house is solid as a rock.   My old water heater broke recently, and Dan also replaced and repaired that.  His price was substantially less than anyone else, and I had the peace of mind of knowing that it would be done right.

- austin c.
Hauling Services in Castroville
Explore Our Solution Center for Helpful Junk Removal Articles
Hauling Services in Castroville