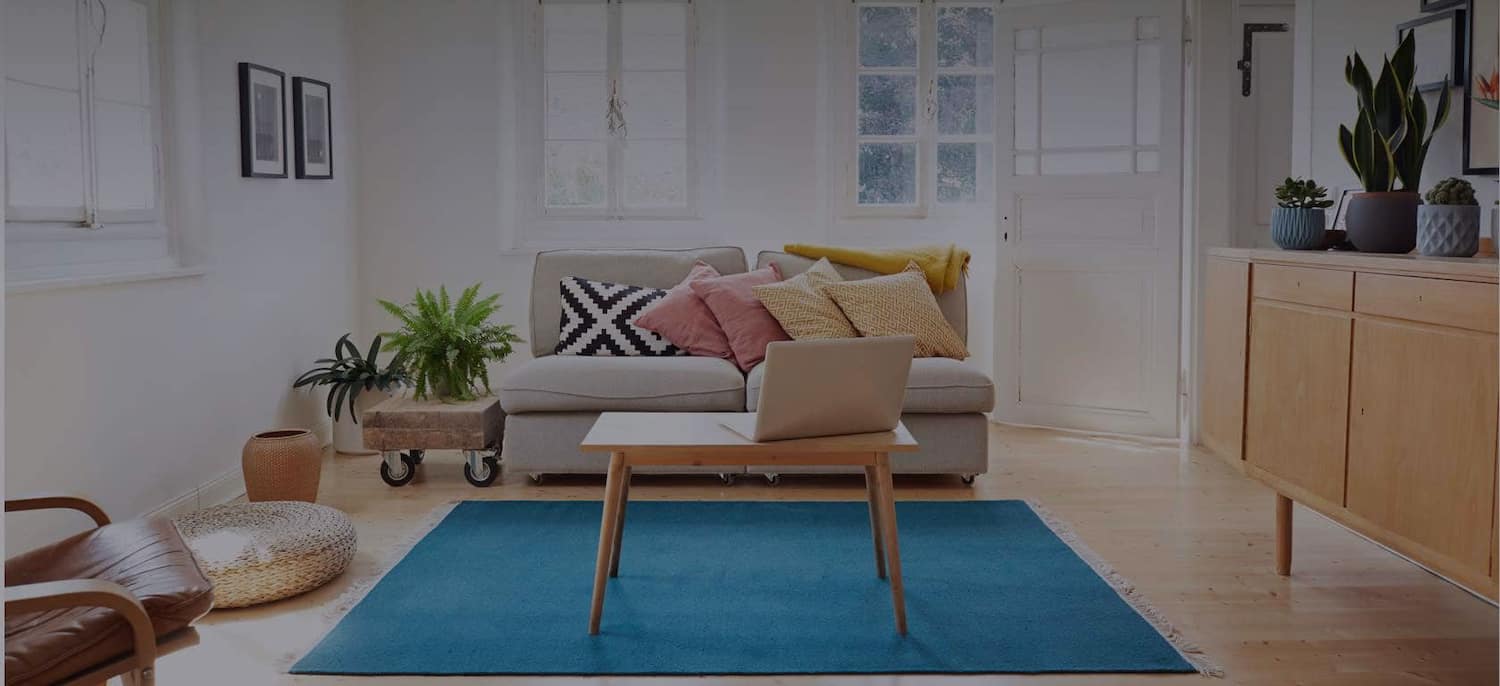 Get matched with top Locksmiths in Altaville, CA
There are 0 highly-rated local locksmiths.
Recent Locksmith Reviews in Altaville
All Over Lock N Key gave us excellent service. We are a property management company and one of our residential properties needed a repair on a antique front door lock. They were able to repair the existing lock in a very professional, timely manner. Good communication. They were quick to respond to our needs and took good care of us. We will use them again in the future.

- Estate Property M.

Unlockit Locksmith & Security

Very satisfied with the company. They quickly fixed the problem for a reasonable price. Very friendly and easy to work with.

- Greg C.

We hired Barak Lock and Security to rekey our locks. I found them to be very reasonable price wiseand they did a really good job. They were prompt, very polite, and we have had no issues with our keys or locks. We would use them again.

- Mary G.

It took only a few minutes for the person in the shop to replace some worn pins, and the lock worked smoothly again. I particularly appreciated being offered a choice of having the lock modified to exactly fit the key, or (what I decided on) to have the lock be set for what my key was before it got a bit worn. After the lock was fixed, my key worked perfectly. So: inexpensive (particularly compared to having a locksmith come to my house), very professional job, pleasant interaction. (Bonus - or warning, I guess - if you go to the Mendocino Avenue location for the locksmith, you'll find that the front of the venue sells *guns*; in the back are both the locksmith operations and a separate area that sells coins. I find it amusing to look around while I waited for my lock to be fixed, but YMMV.)

- JOHN B.

This is probably the best service i had! I called them because we have an emergency service. He did a fantastic job, respectful, cleaned up and he make sure that all locks are working. He was very very good. We were very pleased with his service. He went above and beyond with our expectations.

- Kimberly F.

ABC LOCK & KEY OF STOCKTON

Re keyed locks on house, made additional copies of keys, drilled out deadbolts so they work well, checked all locks in home. Very proficient bad professional.

- Lisa J.

James was wonderful! He came promptly, changed locks on an existing door-for three doors and gave me new keys on site! Was in and out in 40 minutes. Highly recommend! Very personable. ~Kay

- Kehiante M.

Same day service and was very accomidating to my hectic schedule. Quality work and good customer service.

- Alan W.

MOUNTAIN VIEW DOOR CLOSER KEY & LOCK

Excellent. Everything, from arriving promptly, professionalism and job quality was perfect. I scheduled to have the cylinders replaced in my dead bolts. In the meantime I changed out the door knob (with lock) in one of the doors. The deadbolt mechanism that matched didn't fit my door as the hole was too small. When the lock guy came, he not only redrilled the hole to accommodate the new deadbolt, he matched the cylinder in the front door deadbolt to the new one I put in. So only one key for all locks. I also had a and quot;special needsand quot; slider that required adapting some metal adaptation by grinding certain areas down. The first guy helping me said he wasn't as experienced as a different guy so he called for the other guy to respond. He was there in 15 minutes andmade the changes and installed it. They were great, there when they said they would be, and reasonably priced. I referred them to my parents who had them do their locks a day later.

- Laura S.

I have been pleased on all accounts. He is responsive. He is willing to travel to further locations.

- Preston M.
Locksmiths in Altaville
Rating Not Available

Pros who have not yet received a review do not have a rating displayed.

Business Description:

Rating Not Available

Pros who have not yet received a review do not have a rating displayed.

Business Description:

Miller Gifts, Locksmiths, ETC is a great gits store that is based in Susanville, Ca. They offer beautiful indian jewelry, religious books, bibles, and they can also handle your install locks and re-key locks. They have been delivering excellent service for the past 5 years to Susanville and its surrounding cities including Spaulding, Johnstonville, Janesville, Standish, Westwood, Litchfield, Clear Creek, Milford, Wendel, Greenville, Genesee, and Taylorsville. Crescent Mills is also included i...

Business Description:

Offering 24 Hour Locksmith Service for Auto, Commercial, Residential and Safes. - Licensed & bonded technicians. - AUTOMOBILE LOCK SERVICE - 24 hour emergency locksmith services & advanced security solutions. - Locked out? Lost a key? Skilled locksmith technicians available 24 hours a day. - Safes serviced an sold - 100% satisfaction guarantee - High security locks replaced and installed

Recent Review:

Rick was very professional and patient, even with a miscommunication about when he would be there (miscommunication on my end).  He did the job quickly and efficiently, and the charge was quite reasonable. 


Reviewed by J S.

Rating Not Available

Pros who have not yet received a review do not have a rating displayed.

Business Description:

I own a lock smith business since 1987, we do residencial , commercial, some autos, safes work, locks, rekeyed or installed

Business Description:

Servicing the Tri-County Area for more than 12 years! Busy schedules can make home repairs hard to get to. Now your growing "To Do" list just looks overwhelming and unmanageable. Where do you start? It takes just one call to hire your local Handyman to solve all your home repair headaches. Professional, safe, reliable and on-time, every time, that's my guarantee. I will complete all of your major and minor home repairs in a quick, efficient manner, making your "To Do" list manageable, all...

Recent Review:

I first spoke with Brian on Feb 10th, 2014, asking him if he did plumbing work and drywall replace and patch. He told me that he did, and was able to quote a ballpark price for me after my explanation of the work I needed. He then set an appointment for 9:00 the next morning. Brian showed up on time, assessed the damage, and quoted me a price even a little lower than what he'd mentioned via phone conversation. I told him to get started, and he wrote me out a short "to do list" based on what I needed.
He went out to our new local hardware store in town, purchased some of the needed material, fixed the leak upstairs (then tested it) and hung 3 sheets of sheetrock below with 1st coat of spackle put on the seams. While that was drying, he installed all my previously purchased doorknobs and hardware, and then checked that off our "things to do list".
When he was finished with that, he proceeded to sand down his spackle work, and let me know that there was no evidence of mold or rot, and told me that he would return when I needed him to (which was the next day), and finished with a second coat, and paint.
THIS Reliable Handyman was very professional, clear about his methods and pricing, very clean, and pleasant to be around.
I would certainly recommend this company to anyone who needs help.


Reviewed by B. P.

Rating Not Available

Pros who have not yet received a review do not have a rating displayed.

Business Description:

Licensed locksmith specializing in transponder keys and remotes.

Rating Not Available

Pros who have not yet received a review do not have a rating displayed.

Business Description:

24 Hour Locksmith Solutions Bay Area Locksmiths is a mobile 24 hour a day 7 day a week emergency locksmith service. 24 Hour Locksmith Solutions Services The Bay Area we provide fast professional locksmith services in a reliable manner. 24 Hour Locksmith Solutions Bay Area Locksmiths is based out of richmond. 24 Hour Locksmith Solutions Bay Area Locksmiths invests all its resources into top of the line equipment and training for its locksmiths in order to give our customers fast and reliable ...

Rating Not Available

Pros who have not yet received a review do not have a rating displayed.

Business Description:

As your local, family owned and operated, alarm, lock and security specialists, A1 Alarm & Lock in Lakeport, CA, has been a trusted name for reliable and prompt service throughout the community for over 40 years! A1 Alarm & Lock specializes in commercial and residential locksmithing, access control, safes and vaults, automotive locksmithing, generating and programming electronic chip keys and vehicle transponder keys, camera surveillance systems, alarm systems, and servicing of all types of ...

Rating Not Available

Pros who have not yet received a review do not have a rating displayed.

Business Description:

VIA is an artisan company concerned with Quality: delivering what keeps our clients coming back. We recogize you name, and your voice, not just your address. Our experience and insurance knowledge can make the difference between claims that get paid, and those that are not. Insurance: A pain we pay for to AVOID a worse potention PAIN.

Business Description:

Supplier and installer of Specialty finish products: doors, trim mouldings: case, base, crown, etc. Locks, thresholds, weatherstripping, security screen doors. Licensed california contractor.

Recent Review:

My neighbor told me about Dennis so I called him. He was very professional and knowledgeable and told me he could make the pocket door frame that I needed. He called me back a few minutes later and told me that he didn't have one in stock, but that "Bill" would drop what he was doing and put one together for me. Bill called about an hour later and said it was finished. I picked it up and it was great. Instead of using flimsy side wood strips, he uses 3/4" OSB for a full face side. It looks very professionally made. Dennis and Bill made my day! A great help to a novice renovator!


Reviewed by Dan H.