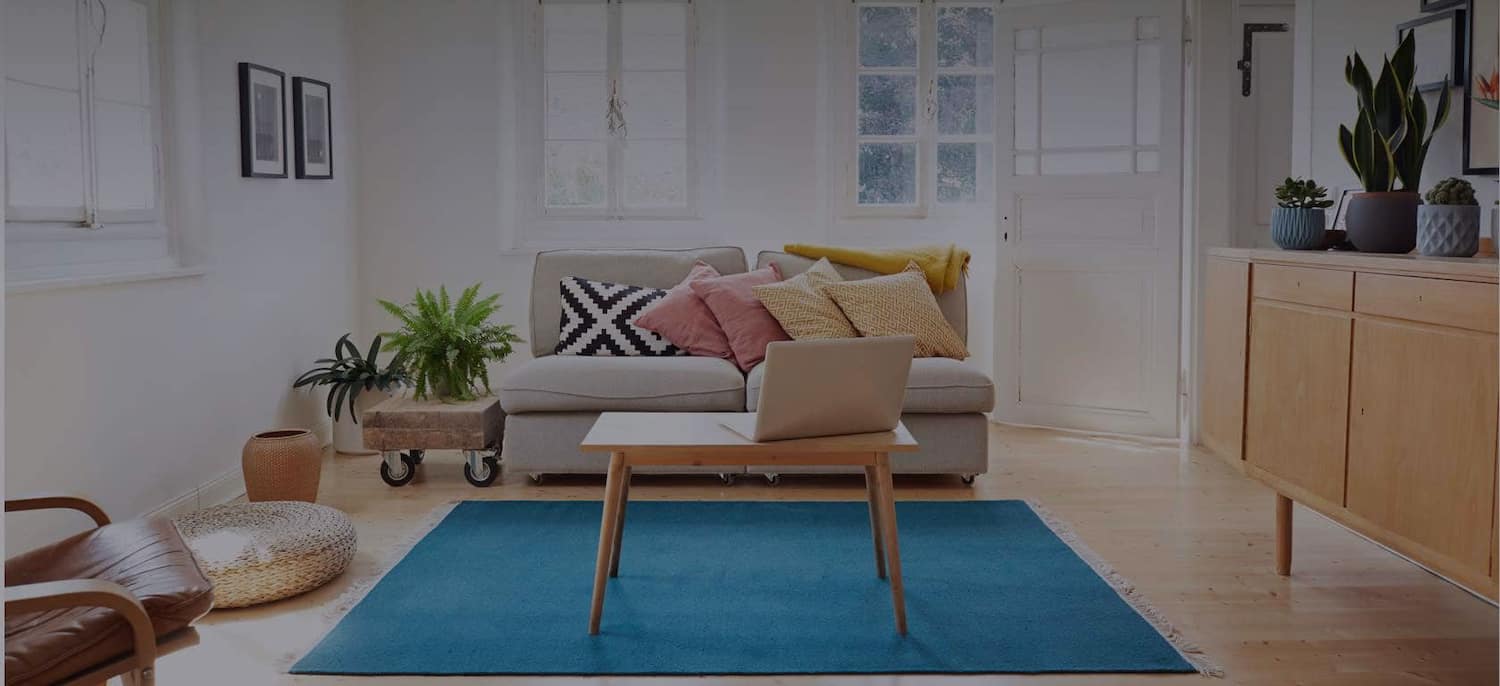 Get matched with top Patio Pavers in Clarksville, AR
There are 0 highly-rated local patio pavers.
Recent Hardscaping Reviews in Clarksville
They did an incredible job, and I would recommend them without hesitation to anyone. Adam was professional, prompt and focused on quality. He helped me with ideas on how to make the wall look great and serve the function of stopping erosion. His crew was polite and hard working.

- Russell A.

Juan's team did an excellent job. They worked phenomenally well with our other service providers and even recommended high quality providers for other services. They were flexible with my timeline and changing requests. Mudtown Landscaping is honest, dependable, and does very high quality work. I highly recommend them and will definitely use them again.

- Kyle M.

Aaron's Custom Landscaping and Garden Center

Fabulous job, beautiful results. They say you get want you pay for and we got the greatest yard around. Worth the digging and dust AND every penny we spent

- Dottie S.

GROUND EFFECTS LANDSCAPING LC

They worked 2 consecutive days and then we asked them to come back, since we liked their work so much. The owner Tyler came over a couple of times to talk with me. Then I asked him additional questions for ideas. He took some measurements and then came back the next day with a proposal. We told him what we wanted him to do and they expanded what we wanted and it was not high pressure sale either.

- Khan S.

1st Choice Custom Landscapes & Irrigation

Very happy with josh and his crew. He was the best price and already knew he was good because he did my parents house about 15 yrs ago and had a really good price and did really really good work. Would recommend him to anyone. Has a great eye for what plants to use and his sprinkler work is the best I've ever seen. Thanks again for making my yard look like something in a magazine.

- Barry L.

GROUND EFFECTS LANDSCAPING LC

Started on time, complete adherence to proposed and agreed upon plan/design. Anything we asked them to do they were quick to comply. We couldn't be happier with the end result.

- Rhonda S.

Vista Handyman & Landscape Service

Chris advised us from start to finish including proper lining to use. He and matl's showed up on time and performed well, going above and beyond scope of work @ no add'l price.

- Terry & Mary L.

Ellington Design Group Inc

Ellington Design did more than was asked. When we started looking for a contractor to do the rock work at our house we looked at several companies to perform the work. When I did my research on each company I found the listing on Angie's list. The previous reviews weren't favorable but I had personally spoken with more than one person who was very happy with the work that had been performed. I will admit the reviews on Angie's list did cause me to pause but I am glad it did not keep me from hiring Ellington Design do the work. Our entire back yard was transformed!!! After we decided on a plan Nathan had a very specific contract for us. We agreed where to have a staging area to make sure nothing was damaged. When it came time for the work to begin Nathan asked us before any moves were made or any trees were taken out. Nathan did a great job cleaning up before he took his equipment away. Nathan went out of this way to make sure we were happy with every single step in the process. If you read the previous reviews and are nervous, don't be. Nathan at Ellington Design will do a great for the job. When they are done you will be happy you did.

- matt d.

Couldn't be much happier. Initial contact was made because, despite one of the other reviews, they were the lowest bidder, but a considerable margin. Throughout the project, the supervisor, Mark, was exceptionally easy to deal with. The on-site crew of Tyler, Chris and (another) Mark were always responsive, courteous, and informative. There were minor hiccups along the way, but that's to be expected, and the important part is that they would bend over backwards to accommodate us. The wife can be very particular, and she's well satisfied. Would hire them for another job in a heartbeat.

- Charles B.

They were very good. We've used them about four times. We had a really good experience with them. They did a good job. We like the work he does. We like the beauty of the work when it gets done. He did a beautiful stone work.

- Phoebe and Terry C.
Hardscapers in Clarksville
Business Description:

Greg Touliatos & Associates, Inc. is a group of dedicated environmental artisans. We specialize in the finest quality landscape design, horticulture, and garden installation. Our corporate logo is: "A Tradition of Creating Environmental Excellence" We select our staff of associates for their education, skill, or trade. All members of Greg Touliatos & Associates, Inc. contribute to the design and installation process. This collaboration makes our work professional and complete.

Recent Review:

Was responsive to what we asked. Seemed a little pricey but did not offer much in the way of creativity

Reviewed by Randy M.

Business Description:

We are a family owned and operated business. Promotional discounts are offered throughout the year. We provide residential and commercial hardscape. Major credit cards are accepted through PayPal. Credentials: 1. Licensed (Business and Contractor) 2. Insured 3. Member of the Better Business Bureau, A+ rating

Recent Review:

These curbs were beautiful and have added a complete different look to our front yard. This contractor had done similar work

in our backyard last month and I would not hesitate to refer him to anyone. His work is excellent at a fair price and he is

professional in every phase of his work. If you want curb work done, you cannot beat Classical



Curbs of Little Rock

Reviewed by Raymond D.

Rating Not Available

Pros who have not yet received a review do not have a rating displayed.

Business Description:

Fully staffed with licensed professionals! Our Goal is to take care of your needs in the best possible way! Payment is due upon completion unless prior arrangements are made. We accept Cash, Check or Credit Card (Visa, Mastercard, Discover and American Express)

Business Description:

If you're looking for excellent service then you've come to the right place. At Coster Landscaping & Sprinkler, our ultimate goal is to serve you & make your experience with us a pleasant one.

Recent Review:

He arrived on time had was completely familiar with my sprinkler system. Made the necessary

repairs replaced the control box within an hour. He also walked me through the system so I

could understand how to operate it. Extremely helpful.

Reviewed by susan f.

Rating Not Available

Pros who have not yet received a review do not have a rating displayed.

Business Description:

hi,im markelle,people call me mark,for short,im a licensed contractor,in the state of arkansas,lic.#0230141112;i.d.28408.i ben doing carpentry going on sixteen[16]years now and still going.i have done plenty of residential and commercial work(high school,churches,hair salon,old buildings,etc.).i am a general contractor who enjoys what he does and take pride in a job well done.i have plenty of references,so give us a call,thank you.

Business Description:

Factory direct service. ShadeTree® Canopy Systems are a unique, patented shade system. The canopies can cover LARGE as well as small patios or decks. There are several styles and fabrics to chose from. A patented wind-release mechanisms helps reduce wind damage.The systems are custom-manufactured to each customer's specifications, then shipped directly to the customer. The systems were designed to be a do-it-yourself-installed product, however, local installers can be referred if customer req...

Recent Review:

Very professional, great quality and easy to order with their directions.

Reviewed by Norma P.

Business Description:

With over 30 years in the business, we do it all - if it can be ruined odds are we can fix it, or replace it. With over 20 years of brick laying experience don't forget to ask about our custom mailboxes and masonry repair. Free estimates, references and good 'ole hospitality. We pride our selves in our work and our customer service.

Recent Review:

Quoted 2 weeks, took 10. Still wasn't complete in its entirety, but we had to move in. Several examples of poor work include, not finishing items, not painting the underside (sitting on the floor and looking up, none of the underside of my steps were stained, nor the sides where it meets carpet, same with front door and cabinets) drip marks on everything, overspray on walls from spraying doors and cabinet doors in finished rooms, spotted doors and cabinets from touch ups, messy hand work on front door and stair rail, powder room trim never painted. We did all the caulking to help speed him along. Overlapped paint in entire foyer. You can't paint half a room and pick up the other half a month later and expect paint to match. Also, gaps between wall paint and ceiling paint that were left unpainted. Overspray on fireplace bricks, several sections in kitchen missing clear coat on cabinets. I repainted an entire bathroom ceiling myself because it was painted with a flat, it should have been a semigloss like the walls. When I questioned why the contrast in color, I was told it was just casting shadows. I was told the spotted master bath cabinets just needed time to cure. Four months later, spots still there and they've been repainted. I have sprayer marks running across the entire length of my crown molding. I could go on and on and on. Nothing was completed in its entirety, on time, or looks professional.

Reviewed by Aimee H.

Hot Springs National Park,AR

Business Description:

Additional contact: Emily Stevens 501-915-2863 Additional email: andrewstevens485@gmail.com eas122108@yahoo.com

Recent Review:

Called this provider based on previous Angie's List recommendations. Noted that the organizations former name was TRU-CUT, and all recommendations were on THAT company.
Called 1700 on Monday, August 29, 2014. Spoke with Andrew who seem personable and profesional in phone manner. Noted he said he'd only owned the company "a few months".  Set up appt. for Tuesday, 9/30/2014 at 1130. Told him I had to be at the doctors office at 1200 and to be early if possible. NO SHOW. Got  message on my cell phone  he was running late at 1230. Would be at my house by 1700 (voice in background said 1730). Rcvd. call from Andrew at 1800 stating "running late".  Again, NO SHOW.  Called him again 0900 10/1/14. Mumbled appology and asked me what time I would like him to be at my house today. He said it was a "slow day" and that he could come over "any time". Told him between 1600 and 1700 would be fine..
Andrew arrived at my door at 2010 mumbling and stumbling. I told him that, as the sun had already gone down, it'd be hard to see the yard and we'd try again at another time (sic)!


Reviewed by Don J.

Rating Not Available

Pros who have not yet received a review do not have a rating displayed.

Business Description:

Garden Bridges Picnic Tables, Garden Benches and Gliders all handcrafted and custom built for Koi Ponds ,Landscaped Yards. Offering custom woodworking for residential and Business customerson a nationwide basis. Custom building to your specs for your yard, koi pond or garden area. Serving Arkansas, Texas, Tn and nationwide with delivery service and shipping available to your door! We are the original Garden Bridges website online since 1996. We produce garden bridges for Koi ponds, Japanese ...

Rating Not Available

Pros who have not yet received a review do not have a rating displayed.

Business Description:

Custom Outdoor Living serving Tulsa, Ok and Hot Springs, AR and surrounding Areas. Family owned and operated with 7 years in business. We offer full outdoor living design and install.
Patio Pavers in Clarksville