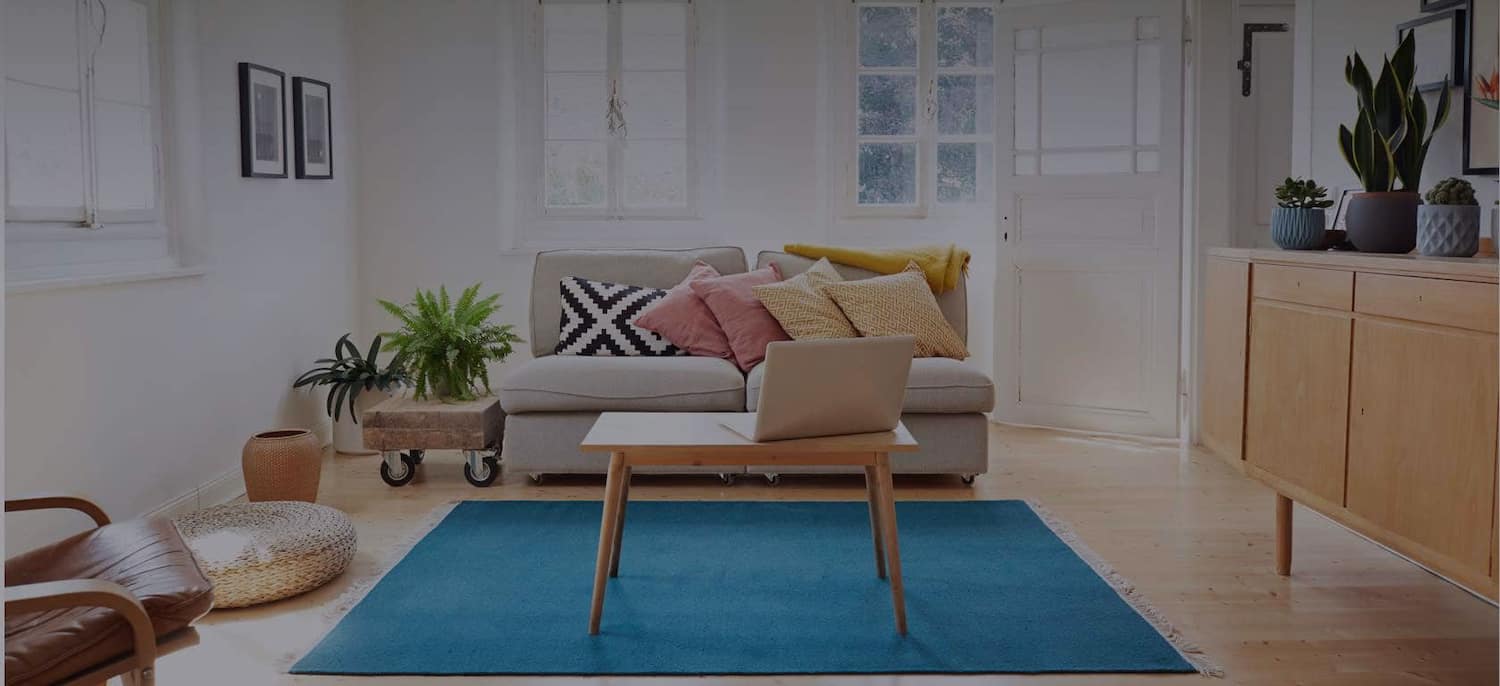 Get matched with top Air Duct Cleaners in Lexington, AL
There are 6 highly-rated local air duct cleaners.
Recent Air Duct Cleaning Reviews in Lexington
Refrigerator was repaired, washer and dryer were written off as a lost or beyond repair due to parts needed for repair no longer in stock, and the garage door was repaired but not covered by CHW

- linda s.

Perfect Service Heating & Air

I called them back to check my ductwork as it was blowing out dust and has been for years but they didn't pay attention. They came in Jan 20 but he only cleaned the blower and below. Said above the UV light was fine, although he didn't look. So a nice fellow named David came, took the vent out of the worst room whch was my closet. The vent was Covered in black mold! They came back and cleaned everything. And refunded the $1250 I paid in Jan. However, mold spores bore down into the material of ductwork (which is a ridiculous type material as things stick to it unlike metal, but metal can be cleaned better) Anyway, I had to have an HVAC company come that knew about mold and some of the ductwork had to be replaced, Then I had Pure Maintenance do their specialty dry fog and Everpure treatment to kill the mold in my home. Every single surface is considered contaminated! So I cleaned many things with a product for mold and non-toxic. After the ductwork and dry fog I paid cleaners to come and get things I couldn't. I am disabled but can do some but not all. Every curtain, window, papers, books, well, it's overwhelming. The cost was huge for me. But it had to be done. So folks, if you have mold in your ductwork it's in your home too and Mold Toxcicity is no laughing matter. Google black mold or moldremoval or Dave Asprey podcast and check out his black mold pod. It's astounding what it can do to you, even affect your brain, all kinds of mental health problems, fibromyalgia, even causes Alzheimers. These HVAC commpanies better get on board with this. It's in school buildings, buildiings people work in and they don't even know it!! They just start getting all these diagnosis. So that's why I'm posting this so others can prevent or correct the problem before they get sick. I paid out $6K to Precise Temps and Pure Maintenance to get my home clean again. I'll never use Perfect Service again and whoever I do use WILL check the ductwork!!.

- Jane J.

Perfect Service Heating & Air

Brian came to perform routine service on our 2 AC units. He discovered both coils were rusted, one system was leaking oil & significant water loss pouring on to floor and mold! He gave a suggestion of replacing both units after explaining all of our serious problems in detail, along with detailed financial concerns both ways. If we simply tried, yet again to fix the units - vs - replacing them. We opted to replace both units. Everyone was both professional, courteous & show strong work ethic!

- Emily F.

Perfect Service Heating & Air

The service was very nice, prompt, explained everything, where I could understand it. Very pleased.

- Frank M.

Fuller Heating, Air Conditioning, Plumbing & Electrical

Tech man said until these wires are replaced there's no way to know if compressor is good or bad. I was concerned that it was just a way to get an extra $100+ our of us. He replaced wires and unit worked great for a couple weeks. Fuller immediately sent tech back out they replaced some leads or something & unit has worked fine since. For less than half the price of a compressor they fix our a/c. They have been very prompt, agreeable and economical.

- jennifer l.

Fuller Heating, Air Conditioning, Plumbing & Electrical

I am very satisfied with the service I received from Fuller Heating and Air Conditioning. Dave, the technician, was very friendly and knowledgeable with the equipment. I feel very confident about the work he performed. My unit looked so clean inside and out when he was finished with the yearly servicing. I am really excited about the Air Purifier he installed. My family has very bad allergies and it has really helped us already. The new thermostat is really great. It is easy to use. We can manage the temperature in the house from the App on our smart phones. And the background color is changeable which I like. It looks great! Overall, I am very pleased with all the work that was done and would recommend Fuller to all my friends and family.

- Meagan H.

Fuller Heating, Air Conditioning, Plumbing & Electrical

The folks at Fuller have total integrity. I had called them for my sister's house because they had previously been to my house to service my unit and did a great job. The people at Fuller are always professional, thorough and honest about whatever the problem is with your heating and air. They keep their appointments and display a high level of knowledge about all the options available for an HVAC. When I had called them for my house, I was ready to replace my unit, but the folks at Fuller looked at it and told me it still had life in it yet, it just needed to be serviced, which they did and it has worked great ever since. I appreciate the fact that they did what was best for me instead of just selling me something new that I didn't need. It's not often that you find service companies that actually adhere to the integrity they claim to have, but Fuller is completely trustworthy.

- Sara M.

Fuller Heating, Air Conditioning, Plumbing & Electrical

1. Contacted Fuller regarding a new heating and cooling system and spoke with the owner of the company. He was in all regards, very professional. He talked with me regarding our needs for a system and the type and then he in turn discussed our needs with his field representative who contacted us to set up an appointment. 2. Field representative met with us at the appointed time. He did a thorough review of our current system and checked all the duct work in the house. He checked the returns noting the size, electrical system, etc and made recommendations based on his overall evaluation walking me thru each item. He then provided us with his recommendations for a replacement system. We purchased the system recommended by him. It was a system that I had researched as a replacement. He set up the installation arrangements so as to coincide with our schedules. 3. Installers arrived with the new system. They were in all respects, very courteous, respectful, and professional through out the installation process. When the system was installed and after they had completed their initial system checks, they walked us thru the various system functions of the new unit. They were very knowledgeable of the system and the operation answering all questions asked without hesitation. The new thermostat is a programmable one and we were instructed on the functionality of the new thermostat and how to take advantage of the built in programs to get the most efficiency out of the unit. After the installers had familiarized us with the new system, everything used during the installation was cleaned up. All personnel involved in the entire process were always on time for their appointments and were always respectful to us. Office staff were always courteous and made sure that any communication between myself and their organization was received by the appropriate individual. It is a pleasure for us to have Fuller Heating and Air Conditioning as our service provider for our home heating and cooling system. We are privileged to be a customer of theirs and have been for over 20 years. Most satisfaction ratings for customer reviews is based on five (*****) stars and I have to rate Fuller TEN(**********) STARS! They are simply the best and our experience with this company has always been excellent.

- Walt P.

Showed up one hour late. Work diligently and completed in 3-4 hours. Easy to talk, polite, and non-smoking workers. Used shoe covers to keep my floor clean.

- Ki K.

Scott Taylor recommended a new NEST thermostat to help with the issues i was having with my 2 year old unit. The unit ran a lot more than I thought it should and the fan inside ran all most all the time. Scott showed me how he controlled the temperature in his office from his cell phone and related his experience with the Nest thermostat. I researched the product online and learned they were a well respected product with two versions. I called Scott back to help me decide which one to buy (there was about $50 difference in the generation 1 and generation 2 models). Scott informed of of the difference in the two products and based on his description alone i purchased the generation 2 (it's smaller and can control a built in dehumidifier in the AC unit.). We had the thermostat professionally installed and started using it within 30 min. I have not gotten my first new power bill yet but I am sure based on the amount of time my unit is running that it will be much less than with the old thermostat. And I can control the entire home heat and air from my cell phone or the thermostat will automatically learn what I like and control itself. Thanks Scott and AireServ for your expert option and listing to what my issues were before recommending the perfect solution. K Bishop

- kris b.
Air Duct Cleaners in Lexington
Business Description:

AIR DUCT CLEANING - debris in your air ducts can trigger asthma, allergies, unpleasant odors and create microbial growth. HVAC RESTORATION - if your home or business has been compromised due to fire, flood, smoke or water damage, your system should be cleaned as a part of your restoration plan. COMMERCIAL DRYER VENT CLEANING - clogged dryer vents restrict air flow causing increased utility cost and potential fire risks. We ensure your dryer vents are thoroughly cleanded, operational and up to...

Recent Review:

Excellent! My wife is allergic to mold and hasn't been in the home for 2 weeks. Now we Both get a great night of sleep knowing out air quality is superior than most because we now have a clean system free of mold growth!

Reviewed by JAMIAH R.

Business Description:

We are Birmingham's premiere Plumbing, Heating, Cooling, and Electrical service provider. We have been servicing Birmingham since 1987. Additional DBA - Aux Mechanical Inc.

Recent Review:

It went well. The technician did a great job identifying and explaining the issue. He also didn't put pressure on me to make the repair immediately or, necessarily, to use Aux. He was helpful, considerate, and will keep me coming back to Aux for service and, potentially, install of a new unit, when necessary.

Reviewed by Brett M.

Business Description:

ETR Laboratories in an analytic laboratory with a broad range of commercial, industrial and individual clients. We provide analytic services using a wide variety of scientific methods including GC/MS, IC/MS, GIR, NMR and SEM equipment. We can do particle analysis, organic and inorganic chemical analysis and micro analysis on biological and other materials. Private water analysis is our specialty. Award winning. Additional DBA - Environmental Testing & Research Laboratories Inc, ETR Labs, ETR ...

Recent Review:

The whole process was easy. ETR were quickly responsive to questions. Professionally discussed in related terms test results over the phone. Highly recommend!

Reviewed by Kevin F.

Florence,AL

Angi Certified Businesses

These Businesses meet our standards of certification, which include:

The owner, principal, or relevant manager passing a criminal background check
Required to have applicable state and local licenses
Maintain an average star rating of 3.0 or better on our network, if they have at least one review
Paying to advertise their services
Meeting any other eligibility criteria required by Angi

A Super Service Award goes to providers who have achieved and maintained a superior service rating on Angi.

Business Description:

We are a locally owned and operated company that specializes in the service, installation, & repair of all makes and models of equipment. We offer 24/7 Emergency Services, so you can schedule at your convenience, not ours. Give us a call today for your FREE estimate. Here at Shoals Comfort, Your Comfort is our priority. Licensed, bonded, & insured. AL#17077

Recent Review:

I have known Travis for a few years. He is very professional, knowledgable & skilled, plus his communication is outstanding. Those are the things people look for in this type industry. I could not be any happier with his exceptional service. I would highly recommend Shoals Comfort Solutions to anyone for all of their HVAC needs!

Reviewed by Adam G.

Business Description:

AL HVAC 91114 | AL PLUMBING MPG-3489 | AL ELECTRICAL 01889 Fuller Heating, Air Conditioning, Plumbing & Electrical is a family-owned, hometown company offering repair services, maintenance plans, and replacements options for all your heating/cooling, plumbing, and electrical needs. When it comes to your health, we have solutions to improve your indoor air quality. Whether it is the installation of a UV system or our duct cleaning service, we will help to improve your indoor air quality, parti...

Recent Review:

Awful. Hot water heater still doesnt work.

Reviewed by Caterina L.

Business Description:

Locally & family owned. Additional email - woodallhc@aol.com. Additional address - PO Box 311373, Enterprise, AL, 36331. Additional DBA - Woodall Heating & Cooling Inc.

Recent Review:

Woodall Heating and Cooling assisted during my house closing by inspecting my unit and replacing a start capacitor. After the work was completed and sale completed, the run capacitor failed. After originally paying for the original inspection and service, they returned promptly to diagnose the issue and provided a temporary window unit to assist cooling the house. As they previously provided a service and inspection, they provided this service free of charge while I worked with my warranty company. This is a sign of a company that understands business and consumer relationships past making a profit off of every interaction. Instead they invested in the relationship with a person which will trickle through the community and assist their business in the long term.

Reviewed by Vincent F.

Business Description:

One Hour Air Conditioning & Heating has established itself as the top provider of heating, ventilation, and air conditioning (HVAC) systems solutions for the Birmingham area. We have gained our reputation through expert knowledge of our industry and providing customers with the highest quality service, replacement and installation possible. Our customers know we are dedicated to accommodating their needs. Additional DBA: Evans Services, Evans One Hour Air Conditioning & Heating, and Benjamin...

Recent Review:

Paid approximately $19,000 for improved ductwork and a single unit a little over two years ago. This was for a single floor with 4 bedrooms and 2 baths. Seems high, but conceivably appropriate. Also paid $296 for the "comfort club " They make this sound like it's some type of "VIP". This over the top expensive unit quit working Sunday. It looks like it'll be Thursday or Friday before it's repaired. The thing that galls me the most is my wife said they said they called me to say it would take this long. That is a complete fabrication, as I've received no communication. Chief seems like a great guy, but overall very unsatisfactory.

Reviewed by William T.

Business Description:

Lowering energy bills, improving comfort, improving indoor air quality, and sustainability Heating and cooling, ductwork sealing, cleaning and repair. Solar hot water, solar Electric, Solar Pool Heating. Financing Mold prevention

Recent Review:

Prompt, and excellent. An Energy Efficiency Improvement worksheet for filing for Energy Credits from my Income Tax liability was completed and certified.

Reviewed by Jimmy P.

Rating Not Available

Pros who have not yet received a review do not have a rating displayed.

Business Description:

We have provided dependable service and quality products to our customers. We're fully qualified to help you select the comfort system that best fits your home and your budget.

Business Description:

3 service techs and owner, invoice billing and 65.00 service call, $45.00 off bill if you identify yourself as angie's list customer

Recent Review:

Air Doctor replaced the motor in my air conditioning unit.  It went out in the spring of 2014 and I had to wait three weeks to have a new one installed.  Air Doctor came out on Saturday and was back on Monday with the new unit which was still under warranty.  He was very prompt, professional and pleasant.  I would highly recommend this company.


Reviewed by Pamela P.
Explore Our Solution Center for Helpful Air Duct Cleaner Articles
Air Duct Cleaners in Lexington