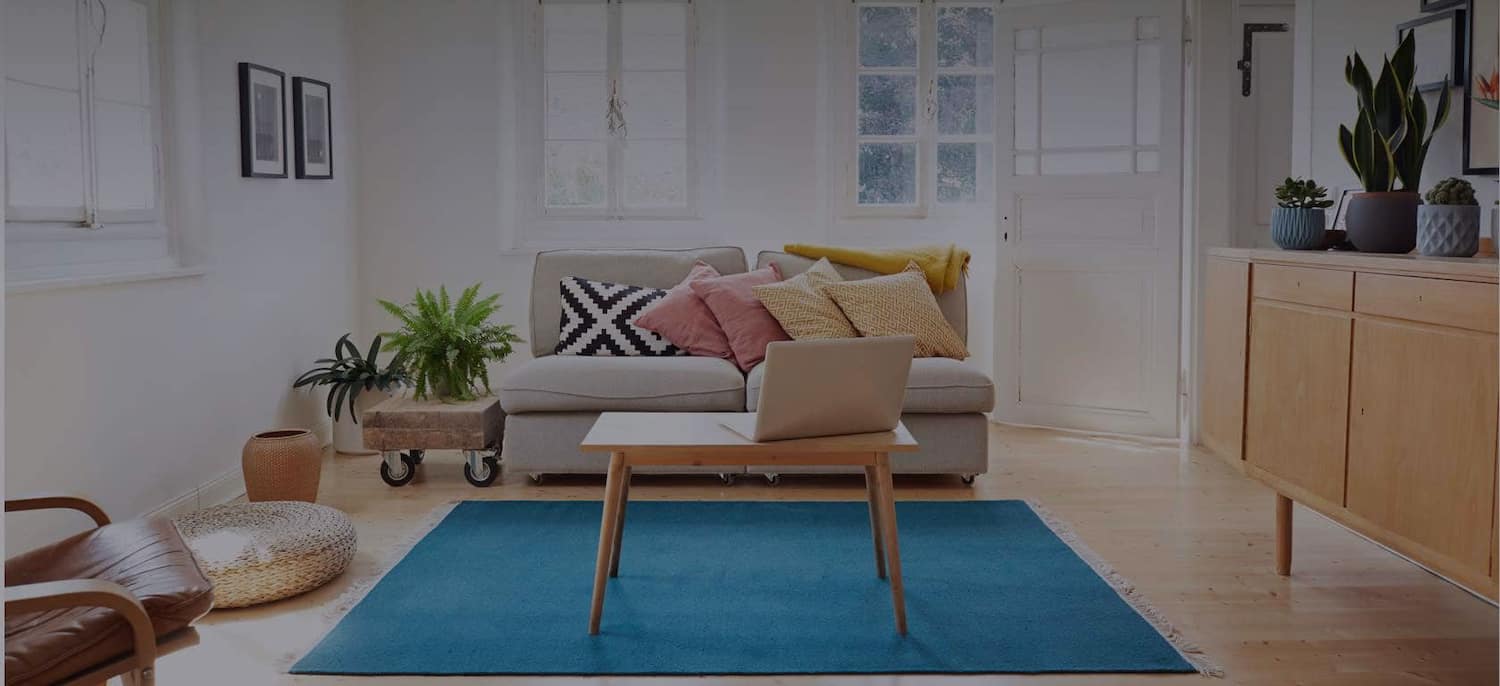 Get matched with top Skylight Installers in Irvington, AL
There are 3 highly-rated local skylight installers.
Recent Skylight Installation Reviews in Irvington
Mike Dean Construction LLC

They came and gave us an estimate and explained what needed to be done, gave an estimate in a timely manner, fit us into their schedule quickly, came as expected, did the work, and cleaned up.

- Victoria D.

Mike Dean Construction LLC

It is a fairly decent quote but I haven't acted on it yet. He was very quick and responsive in getting me the quote. The quote was between $6,000-$7,000. I understand the average is between $6,000-$8,000 for that size of roof. They seemed concerned about quality and he said that he could throw in the skylights and bring them up to standard. He said the roof could have a propensity to leak because of the angle and he said he could put something on it to make it more durable. I got the email with the quote the very next afternoon. They answered several questions I had and called me back within an hour. He was about 15 minutes late but the traffic can be a bear so it wasn't a big deal. More than likely I will go with them for the roof replacement.

- Judith G D.

It went fantastic. Jim actually handled the call himself. Came out the same day, surveyed the issue and fixed the problem. He was super friendly the entire time, very professional- he even took his shoes off (of his own accord) before he entered our home, without us asking. (We would not have cared- but it was a nice touch)

- William L.

David Meyer Builder, Inc.

Monetary and time line expectations were set and explained by the builder and those expectations were met as agreed in a smooth and timely manor. I look forward to doing business with David Meyer Builder again in the near future on another home renovation.

- Joseph V.

I came upon Gulf Coast Skylights at a local event and I was impressed by the product and their knowledge. I had been researching solar tubes for awhile and was considering doing the work myself. I called and scheduled an and received an estimate a day later. The owner made some great suggestions regarding the placement of the sky lights in place of existing lighting which made for a very attractive outcome. A few days after the estimate the three solar tubes were installed in about a half a day. Everything turned out perfectly and I am very pleased with the outcome. I only wish I would known about Gulf Coast Skylights sooner.

- Steven P.

Mr. Lett was very easy to work with and a complete professional. His crew arrived on time every morning and worked until after dark every day. They cleaned up at the end of every day. We have a very large roof,over 8000 square feet. Although he anticipated the job taking at least 10 days, they finished a couple days early. The roof looks beautiful. Mr. Lett was on the job site several hours every day, always at the beginning and end of the day. We were kept in the loop at all times. I was so confident with the quality of his work and his roofers, I didn't feel I had to be home all day watching. We have had two heavy rainfalls and everything is good. Highly recommend Damon Lett Roofing.

- Randy P.

I met Danny Blackard one afternoon to discuss his quote for replacing my roof. My house is 2,400 sq.ft and required 50 squares of shingles (it's a hip roof). I also wanted two skylights replaced. I wasn't shocked at the $12,850 price tag because an insurance adjustor friend of mine had already been up on my roof and gave me his "insurance" figures. The difference was that Blackard included the 2 skylights and used copper boots instead of plastic or lead. From the beginning of our meeting and from a few phone calls I made to him prior to the work being done I was very impressed with his straight-forward attitude. I appreciate the job being done RIGHT the first time with quality materials and using good local citizens working for him. The first day they mostly hauled equipment and supplies into the driveway and put the squares of shingles on the roof. Most of the work was done on day two - I met 5 of the 6 guys working on the roof that morning before I left for work. Day three they were finished before noon and I met Danny Blackard at lunch and wrote him a check. The receipt quotes a 5 year warranty on labor to go with the 30-year warranty on the shingles. The roof looks great. I highly recommend Danny Blackard and his roofing company.

- STEVEN M.

Edwards Building and Design Inc

At the end of a discussion concerning architectural drawings for a detached 4 bay brick garage with a second floor, I asked the architect, "If it was your garage, who would you hire for quality construction?" He responded without any hesitation and stated, "Bob Edwards. He does it right the first time." I was so impressed with the quality of construction of my 24' X 48' garage, that I asked Bob to to build a 12' X 20' brick garden shed for the wife as well as a 12' X 52' extension on the rear of the house. The house extension is so well coordinated with the rest of the house that it looks as if it was part of the original house. A neighbor calls the brick garden shed the "Little house of Snow White." It is aesthetically very pleasing and does not look like a garden shed from the outside. Inside, the garden shed has outstanding functionality with 3 skylight widows above. Bob's workers were amiable, respectful, and highly competent. Bob personally checked the progress of work every day and ensured that construction materials arrived on time. Bob's honesty, attention to detail, and quality of workmanship are superb and I highly recommend him for either new construction or remodeling projects.

- Jay T.

Mr. Blackard responded very promptly to my request for an estimate. He was very professional, answered all my questions in detail, and gave me a written estimate. He told me he would not be able to replace my roof for several weeks because weather had caused delays that resulted in their jobs being backed up. The week before the work was done, I received a call telling me when they expected to start working. The day before the work began I received another call telling me when they would be at our home. They arrived promptly and began work when they said they would. Each day our property was cleaned and left in good condition before the workmen left. They were respectful of us and our home. The workmen were extremely courteous, friendly, and pleasant to have around. They took pride in doing a good job and seemed to genuinely care about their work. I told Mr. Blackard that I appreciated that his men were all so nice. All the nailing was done by hand. No nail guns were used. Mr. Blackard was present a lot of the time the job was being done and kept me informed about their progress and how the job was going. I was completely satisfied with Mr. Blackard personally as well as his crew that worked here and am glad they replaced our roof for us. I would highly recommend Blackard Roofing. I couldn't be more satisfied with the work they did for us and our whole experience with them.

- Jean I.

Called to have someone come to give an estimate. Didn't call back. Waited about a week and called again.. that same day received a call from them to make an appointment for next day in the afternoon. Asked if anyone had to be there and they said no. They could leave the estimate or call with it. My daughter happened to be home when them came and talked to him at that time.Told him to go ahead and do the roof. Told her he would call her as soon as he got back to office and checked the next weeks schudule. Called later that day and set up a date to do roof the following Tuesday. Received a call first thing Tuesday morning saying they had a problem at the home they worked at Monday and need to go back to finish job. Told them that was fine and made another appointment for Thursday. Received another call first thing Thursday from the office, apologizing that the man in charge of the crew that would be working on my daughter home had called in sick and didn't want them coming without him because of the pitch of the roof on my daughters home. They came Friday morning. did the roof .. cleaned up and left before my daughter came home. I really appreciated them calling me both times first thing in the morning so I could leave and do things I need to do

- Sandra W.
Skylight Installers in Irvington
Business Description:

Fields Discount Roofing & Construction LLC is a State Certified roofing contractor that locally owned and operated. We have been servicing the Emerald Coast and neighboring Gulf Coast regions since 1995. Florida State Roofing License #: CCC1327226. Member of the BBB of Northwest Florida with an A+ rating. We operate with 11 full time employees and carry all Workmans Comp and General Liability Insurances and are fully Bonded. We offer FREE ESTIMATES and custom detailed reports, with digital pi...

Recent Review:

Overall great. Left around 100 nails in the yard but when they finished it was dark. Called Fields and they immediately dispatched a crew to find any remaining nails in the yard. Will definitely use Fields again.

Reviewed by Doug S.

Business Description:

We have been in business nearly 25 years providing great customer service and top quality products.

Recent Review:

Very good. They are prompt and they did a great job.

Reviewed by Stan H.

Business Description:

Vanderheyden, Inc. is a general contractor and storm protection specialist in the Florida panhandle. We are Certified Florida Building and Roofing Contractors. We take pride in our workmanship and wide selection of quality products. All of the products we offer are from trusted brands and we use local manufacturers and suppliers as much as possible. At Vanderheyden, Inc. our attentive staff is available Monday through Friday to answer your questions and ensure you are 100% satisfied.

Recent Review:

They are amazing! The job done was excellent. I would definitely hire them again.

Reviewed by Mary M.

Business Description:

A good roof is the foundation for a good home. ​​Making sure your roof is sound and secure is incredibly important, yet many homeowners neglect their roofs. Like everything in your home, it requires maintenance.

Recent Review:

Contacted 14 roofers. 10 responded. 5 submitted estimates. 4 were reasonable. Florida Roof LLC was not among the 4.

Reviewed by James A. C.

Business Description:

Guy Brothers Roofing offers a wide variety of residential and commercial roofing products and services. Whether the job is new construction or restoration (re-roofs or tear offs), we can provide the systems and solutions to meet your needs. Our goal is to

Recent Review:

I signed a contract with Guy Brothers in November. The employe (Doug Schumaker) told me that I didn't need a new roof and just needed minor repairs. He said he'd be out the following week to do the job himself. Weeks passed, I contacted Guy Bros who were no help at all. They told me to deal directly with Doug. I contacted Doug at the end of December and he told me he'd be out in January. January came and went, nothing. I, once again, contacted Doug in February and he told me he'd be out the following week. Again, nothing. It is now the end of March. I understand that it's a busy time. There are many people who need new roofs. Fortunately, my roofing issue is not too severe. If Guy Brothers/Doug had been straight with me from the beginning and told me it would be several months, that would have been fine. Instead, I've been strung along time after time. No communication is made unless I initiate, at least that's how it was. Now, Doug won't respond at all. Guy Brothers is a TERRIBLE company. Stay far, far away. They don't deserve your business.

Reviewed by Christopher K.

Business Description:

228-863-4819 Gulf Coast Patio & Screen is the PREMIER BUILDING CONTRACTOR of patio covers,screen rooms,swimming pool enclosures,awnings,sunrooms,carports,decks,concrete,screen enclosures,awnings,carports,decks,aluminum patio cover kits.Visit www.gulfcoastpatioandscreen.com to see our beautiful work.We have been serving the coast since 1986.We are LIC. & INSURED.Mississippi building contractor LIC.#R08608.Call today for a FREE ESTIMATE

Recent Review:

Professional, timely, and helpful. Needed a deck rebuilt after my previous stairs/deck had dry rotted. They came quickly, gave me a fair price, and it has held up well.

Reviewed by Amy M.

Business Description:

Our Mission at Handyman House Techs is to provide affordable home repair and remodeling services that exceed our customers expectations. We perform all types of home repairs, and we always provide free estimates. As a commitment to each community we serve and our customers, our business is registered, licensed, insured and bonded. Cost is determined by the job.

Recent Review:

The quality of their work is very good; however, they are much too expensive, since they hire contractors. Also, they don't accept personal checks, debit/credit cards. Considering how expensive they are, they have some nerve not to be more cooperative insofar as how their customers may pay for their services. I read one of the reviews in which the representative stated that they had been in business for ten years; however, they have not been in business for ten years in Mobile, but the Mississippi Gulf Coast instead.

Reviewed by Kathryn I.

Rating Not Available

Pros who have not yet received a review do not have a rating displayed.

Business Description:

Most small jobs, I work alone, giving the customer 100% of my creative craftsmanship & attention to detail... Larger jobs, I contract 1 - 2 employees... We use subs for major plumbing & electrical... Cost is determined by each job factor... Generally don't charge for travel... Service fees are only applicable for emergencies...

Rating Not Available

Pros who have not yet received a review do not have a rating displayed.

Business Description:

The end product will be your Blue Prints, Floor Plans, Notes or drawings (non-technical nor artistic required) designed and converted digitally into 3D (Isometric) full color digital images. (animation available). The purpose and value of my service is convey ideas and purpose of my Clients (Architects, Designers, Artists, Contractors, Home Owners etc.) into images from 8.5 to 11" to Large format such as Poster Board or Bill Board size for advertisement or demonstration, Video 3D animation al...

Rating Not Available

Pros who have not yet received a review do not have a rating displayed.

Business Description:
Find Skylight Installers in
Skylight Installers in Irvington