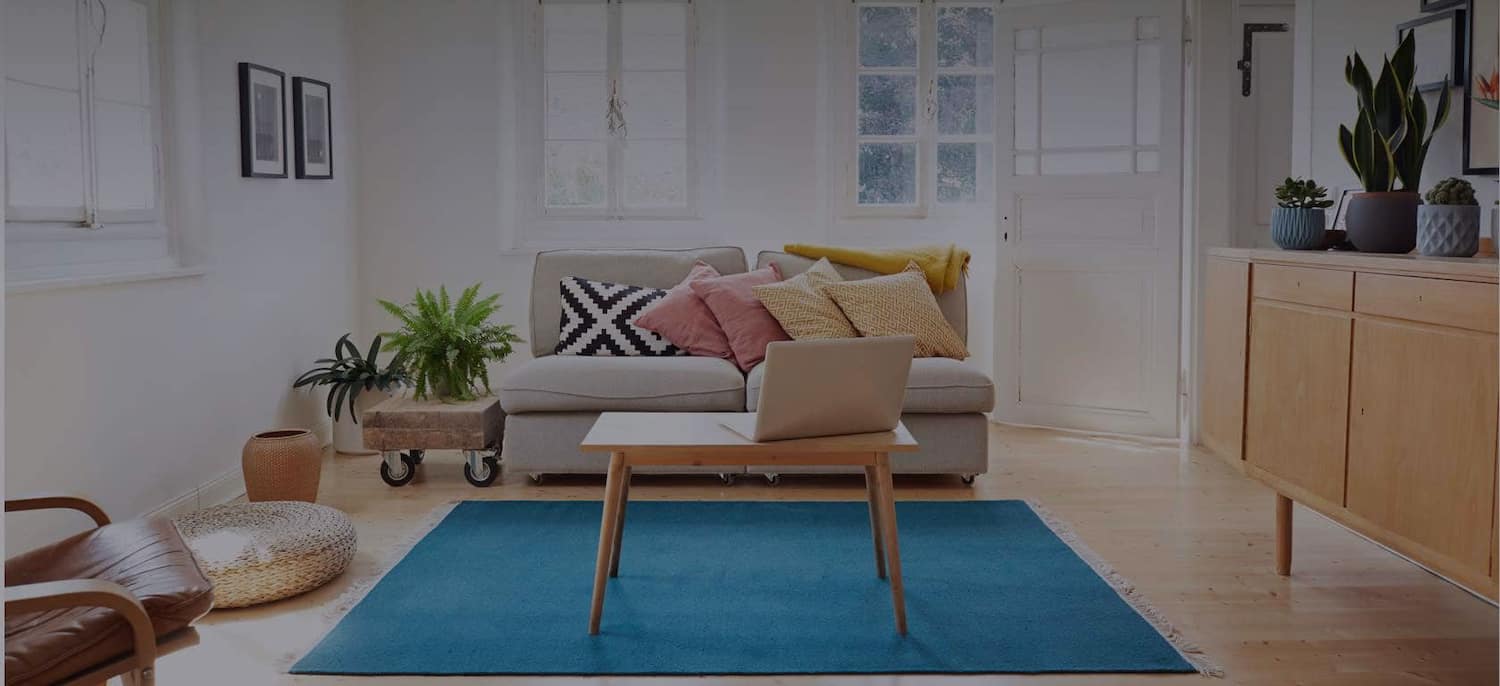 Get matched with top Home Builders in Hartford, AL
There are 5 highly-rated local home builders.
Recent Home Builder Reviews in Hartford
Fairly priced, efficient, polite and professional. The owner came to the work site a minimum of once a day to inspect the progress.

- Faith R.

Frank Gordon Construction Inc

We were given an estimate and within 48 hours they were starting on the slab. We had a few complications due to our soil, but Mr. Gordon arranged for dirt to be brought in without me having to worry about it. It took approximately a week (excluding the weekend) to complete the project. They even tolerated my dogs barking at them through the whole job (the job site was five feet from my dog yard).

- J'Rie B.

Klein and Son Construction and Excavating

Started off great, met with Fred Sr. 5 months before and talked about what I wanted done, gave him my vision of how I wanted it to look and gave him time to digest all that I wanted, and the budget I had to work with. Met with Fred Sr. again in Jan, firmed up what I wanted, we talked it great length about what I wanted done, and then did a walk thru of the home. Fred Sr. told me to ask for everything I could think of that I wanted done, and we developed a must have, want to have, if there is money left over would like to have list. Contract was signed, for work to start 1 Mar with a 8 week timeline, yep there is a lot to do. I was able to have the house open a week early and Fred Sr. jumped at the chance to start. Day one put a big smile on my face, kitchen and baths gutted, all flooring removed. Met Fred Jr and the rest of the crew. Fred Jr just as nice as Fred Sr, and the young boys very respectful and nice. Fred Sr has raised a great family. Each day I get an update and get the opportunity to add input. Love it. Will keep Angie's list updated with the progress. Update: week 2 main bathroom has been framed and dry walled, new master bathroom created, framed and dry walled. Fred Sr and Fred Jr have been great. Some dead space was discovered on the new bathroom and Fred Jr made a linen/towel nook. The house is small and they are using every inch of space possible. They are masters of redesign, I was able to gain a master bathroom without losing living space in the master bedroom. There work is very efficient, I and never have seen the young boys without a project to do, no one sits around, and most of all they understand budget, only upgrades are ones I ask for, and they help to keep me on budget unlike other contractors that want to help you spend more. Again Very Happy Update: week 4 most all of the painting has been done, just some small areas left. Fred's people are great, the trim work fantastic, the lines perfectly straight. I am very critical of paint work, and able to spot small defect, but this was not the case, I looked everywhere and could not see even a 2mm difference in his lines. The hold up this week is the cabinets I am having built, this is not Fred's fault but mine as I wanted custom cabinets. Very excited to get the cabinets and countertops in. Very very happy late in the update: work is mostly complete just some small things I want added.Cabinets and countertops installed, they are beautiful. small problem with one of the cabinet doors, Fred went back to the maker of the cabinets and made him make me a new one. Moved in, love my home. Already hired Fred to do some outside work on the house too.

- stephanie t.

I liked their quality and craftsmanship. The house we live in has been a construction company's office. It is like a historical area. We wanted to restore and get back into our home and that required replacement of windows, putting in a new flooring, stripping down a lot of the old wood.

- KIM C.

I contracted with Gencon in the spring to connect my house. Do to many delays, from Rain other big contract and such, Gencon was not able to do the connection for me until November. The job they did, when they finally got to me, was great. I would wait as long again, knowing that everything was done correct. Gencon was the only company that would work around my fence and put it back together when done. They did a great job. All work was done in one day.

- Hilde H.

I was putting in a guest quarters and had met Kris working on jobs at the Medical Center where I work. I noticed how good he directed his workers, he seemed very knowledgeable about his equipment and was a very quick, yet accurate worker. I knew the medical center must have liked him because he always returned when a new job opened up. Kris came out and gave me a GREAT estimate and it was the same price I paid when the job was complete. I was so concerned about finding a plumber who wouldn't run me around or jack the price up days into the job. I would 100% recommend Jones Plumbing to anyone in need of ANY plumbing work.

- Aimee O.

I am extremely impressed with the service I received from A Cut above Carpentry starting with the request for a written estimate right through to the final installation of my custom French door (which I'd like to add) turned out to be extremely challenging on this 1950?s built home. Even though the job turned out to be much more complex than originally estimated and materials were provided for which I had originally agreed to provide, Mr. Bryan would not deviate from the price he had given me. Of notable importance is that my husband was away on business during this process so of course I was somewhat anxious of my husband approval upon his return for which of course he was more than pleased with. I felt very comfortable with Mr. Bryan and his crew and was continually apprised of the details. If for no other reason than integrity alone I would most certainly use A Cut about Carpentry again.

- Sheryl R.

I CAN NOT SAY ENOUGH GOOD FOR PAUL, HENRY and the crew Paul has to work with him. Paul is the owner and HE works the job with his crew so he was always there if I had any questions.Originally he was hired to replace the carpet for laminate and to place tile in the kitchen and new countertops. I had hired another company to fix the roof on my carport but only 12 hours after the other carpenter started I sent them off the job due to very poor carpentry and no ethics of basic carpentry knowledge by trying to put good wood on to rotten wood.At that time I asked Paul for an estimate and he was also given the bid to fix the garage roof and siding and replace the roof with metal. He then built an 12' overhang on the front edge of the house and a gabled roof over the front steps. A metal roof was also added to the house. They accomadated my desires for the house, went beyond carpentry even to the point of getting my Christmas decorations out of the garage attic as I had an injured arm and a retired senior I wasunable to do it myself. I highly recommend this crew for an excllent honest carpentry job.

- CHRISTINE m.

Spent time at their sales center, located on Rt. 231 in Dothan. Sales center was fully equipped using examples of their building methods as well as finished products. We were also provided with directions to a home which was under construction, and were urged to visit the site. Everything that I received seemed to be straight forward. When we visited the construction site, it was as I had anticipated. The job was approximately 80 percent complete, which gave us a good idea of the quality of the construction and some of the finished work. Overall, I found Jubilee Home Builders to be a good choice. I am not yet to the point of going under contract, but I will certainly visit them again when the time comes. I plan on making a commitment later in the year.

- Rick F.

Mr Melton is a fully licensed and experienced home builder and from the onset, he offered money saving suggestions which helped us achieve our finished concept but avoided several costly methods and material selections. He is extremely reliable and punctual and sensitive to deadlines, this expertise help us achieve a VA appraisal that fully recognized the value of our property and contributed significantly to our project success. His estimates are well organized and executed with precision... This was an extremely complex project and we had no surprises that were encountered, thanks to Mr Melton's project management skills. This project involved the integration of Solar Power technology, insolation, drywall hanging and finish, trim work, door hanging and integration of drainage, plumbing and electrical systems, as well as installation of ceramic and hardwood flooring and Granite counter tops. His expertise allowed us to upgrade a 30 year old house and achieve a finished product that was seamless in flow and appearance. His employees are well mannered and responsive to the customer needs. It was an extreme pleasure doing business with a building professional of his caliber..

- James S.
House Builders in Hartford
Explore Our Solution Center for Helpful Home Builder Articles
Home Builders in Hartford