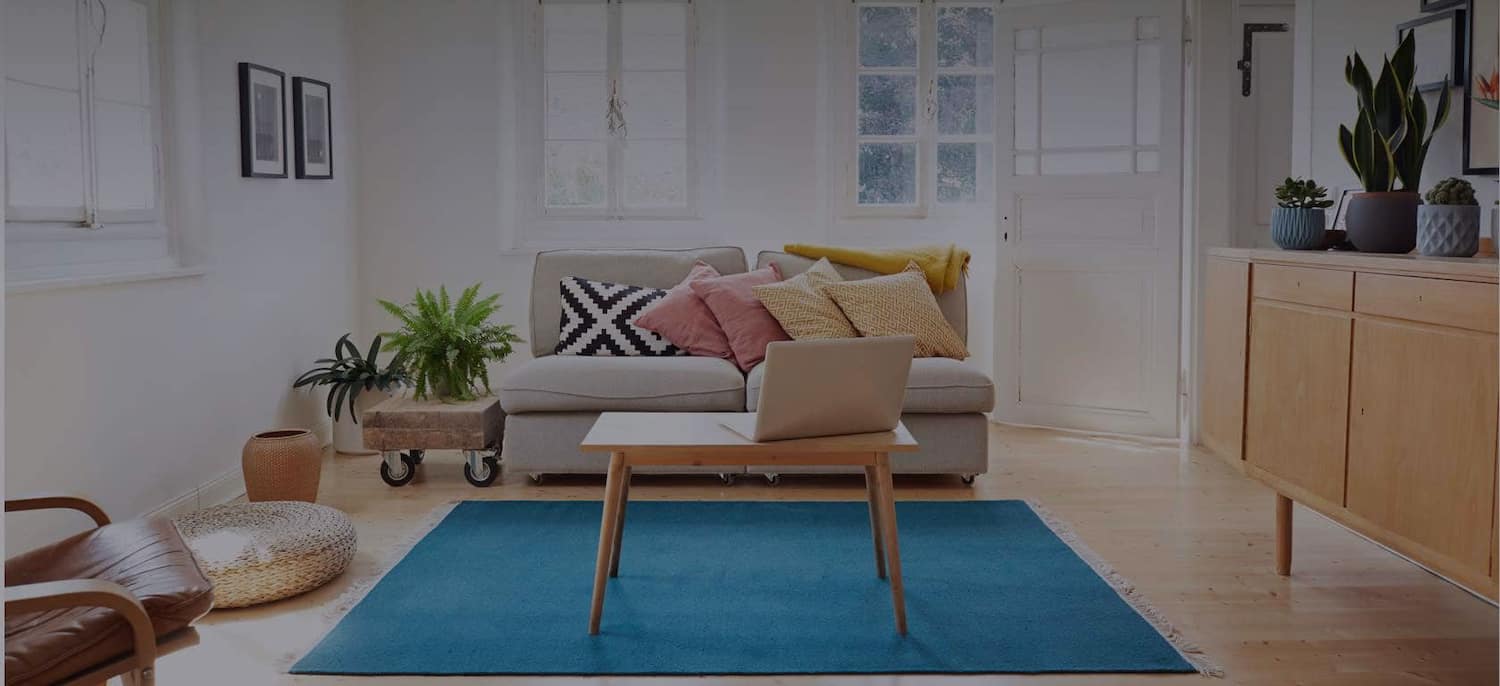 Get matched with top Ice Dam Removal in Oklahoma City, OK
There are 7 highly-rated local ice dam removal.
Recent Roof Snow Removal Reviews in Oklahoma City
Handyman Matters Of Oklahoma City

He showed up on time and got the job done promptly. He did not waste time and did what we needed. His pricing seemed to be pretty reasonable and he did a pretty good job. He went a little above and beyond by making sure I knew exactly what was going on and explained things to me. Once he installed the shingles, a month later we had the hail storm and we had to get the whole roof replaced by someone else.

- Alexander S.

EXCLUSIVELY KITCHENS & BATH

Horrible overruns, no accounting despite repeated requests. Some work shoddy and refusal to repair at their cost, floors ruined (refinished before work began, no attempt to protect them despite repeated requests), over payments required because of refusal to pay outside contractors for money given to cover, resulting in double payments; left over granite repeatedly promised to be delivered to home, not done. All over, terrible experience! Project well over 9 months late. Promises, promises just to get further funds. It would take pages (as in the letter I sent the proprietor) to detail all the failings. The worst experience in the 4 home make-overs I have ever done. Mike Dubrow is, however, very charming. We are not the only ones to have had him walk out on a project when he had to redo shoddy work as we have been in contact with some of his other victims. He has no experience in keeping payments and costs balanced which leads to a lot of the problem; failure to oversee help.

- Phillip W.
Roof Snow Removal Services in Oklahoma City
Oklahoma City,OK

Angi Certified Businesses

These Businesses meet our standards of certification, which include:

The owner, principal, or relevant manager passing a criminal background check
Required to have applicable state and local licenses
Maintain an average star rating of 3.0 or better on our network, if they have at least one review
Paying to advertise their services
Meeting any other eligibility criteria required by Angi

A Super Service Award goes to providers who have achieved and maintained a superior service rating on Angi.

Business Description:

This business is into mowing,trimming tree removal flower beds and also does koi pond builds,koi pond repairs,waterfalls. This company is expanding with affordable places for clients.

Recent Review:

He was very communicating and nice. He also works very quick and neat.

Reviewed by Ana m.

Bixby,OK

A Super Service Award goes to providers who have achieved and maintained a superior service rating on Angi.

Business Description:

We are a customer service driven construction company that encompasses all facets of your commercial and residential Roofing and Remodeling needs! We are a first generation family owned & operated company serving all cities and towns within our home state of Oklahoma and some neighboring states as well. Offering flexible payment options has allowed us to fit each clients needs perfectly without straining their abilities to get the best of any project and often times more than they expected....

Recent Review:

Craig and his crew did a great job. He took the time to get the quote done right and fix all the problems that needed to be taken care of, and then he worked with the insurance company and got the best settlement we could get. The roof was a difficult one to replace, but they got the work done all in a single day. They took what was going to be a stressful project and made it easy!

Reviewed by Neal J.

Oklahoma City,OK

Angi Certified Businesses

These Businesses meet our standards of certification, which include:

The owner, principal, or relevant manager passing a criminal background check
Required to have applicable state and local licenses
Maintain an average star rating of 3.0 or better on our network, if they have at least one review
Paying to advertise their services
Meeting any other eligibility criteria required by Angi

Business Description:

Veteran owned company, that provides lawn service and power washing! We guarantee your satisfaction and we won't leave until the job is done right. We pride ourselves on the quality work we provide, while delivering great customer service! Check out our services offered and call or click to schedule a free estimate today!

Recent Review:

They did an excellent work. They were on time and professional. They did everything what I wanted.

Reviewed by Brian D.

Business Description:

Camacho Land Design (CLD) is a disabled-owned, landscape services company founded by Miguel Camacho in the spring of 2013. Prior to inception, Miguel was an advertising and project management professional with a burgeoning passion and commitment to learning about landscape industry trends and techniques. Now embodied as a consultant, planning, and design squad with over 12 years' project experience, our team delivers an uncommon blend of real world, in-the-trenches business background with th...

Recent Review:

Very well. I was impressed by their quality of work and how they consistently strived for excellence. I personally observed them hand-scraping every stone on the retaining wall to ensure it was done right. I would hire them for future projects without hesitation.

Reviewed by Rebekah C.

Business Description:

American Central Roofing Corp focuses on representing the homeowner with the Insurance Company to make sure the homeowner is treated fairly and then works as the advocate for the homeowner to replace all storm related damaged parts of their home per scope of the insurance. Our goal is to help home owners/business owners get a free roof.

Recent Review:

This was the best experience we have ever encountered with a contractor. Joe Esser is professional, responsive and punctual. The quality of work and materials were exceptional. We had a new roof installed and it only took one and one-half days. His office staff are polite and quick to return calls, particularly Debra Majewski. She called to check on the work and continued to check on us to make sure our issues were resolved. We are so pleased and will happily recommend American Central Corp for our construction needs. Thank you Joe and Debra!

Reviewed by Pam F.

Business Description:

In-Person or Live One-On-One Online Tutoring for Any Subject, Any Age, Any Location. Standardized Tests: ACT, SAT, NMSQT, GMAT, GRE, ASVAB, ASTB, ISEE, HSPT, TEAS, TOEFL, IELTS, TOEIC Mathematics: algebra, geometry, trigonometry, pre-algebra, elementary English: grammar, vocabulary, spelling, reading, writing, listening, speaking, pronunciation, ESL, ESOL Research Papers: editing, proofreading, outlining, citations Computer: Excel, Word, PowerPoint

Recent Review:

Matthew was originally hired to assist my nephew in preperation for the Parochial High School Admissions exam. Building a relationship with Matthew was the best thing for my nephew. Matthew was very safe going into this situation creating a trusting a environment. Not knowing what he was walking into, Matthew quickly learned that my nephew's academic inabilities were far more important than preparing for an high school entrance exam. Immediately Matthew begin working on creating a plan of action. He is very patient, yet intentional about holding my nephew accountable. Moreover, he follows up and send reminders for my nephew (I.e. don't forget to bring your book home from school, remember to work on your math). Although we have a long way to go, it's safe to say that we are seeing some progress. Thanks Matthew.

Reviewed by Tyrone G.

Business Description:

Recent Review:

The owner was courteous and helpful. They charged a fair price and helped with a few other issues for free [filling holes and helping with drainage issues]. They were punctual, did a good job, and handled most of the cleanup.

Reviewed by Madeline S.

Business Description:

Voted Best of 2013 Oklahoma City Roofing Contractor Certified installer of most major brands of roofing products *Lifetime Leak Protection Guarantee

Recent Review:

Everything seemingly went ok, there was minor damage by the roofers to our siding but that's ok. However several months pass and I'm informed that their supplier is putting a lien on my home because ACS won't pay them. I talk to ACS who assure me they paid last week, mind you I paid them 2 1/2 months ago, and they'll get this sorted out. Check in several days later with the supplier who tells me they never called or anything. The supplier says they paid other overdue accounts several weeks prior but not mine. Apparently mine is not overdue enough. Contact ACS again who assure me they are working on it now and sending me a release and to check my email. Several days go by and nothing. Very tired of this unprofessional company!

Reviewed by cody a.

Business Description:

2nd generation Roofing Contractor. 30+ years experience. Lifetime Workmanship Warranty

Recent Review:

DON'T USE THIS COMPANY!!!! DISHONEST AND WILL OVERCHARGE YOU! Dennis Steele, Best Quality Roofing, and Freylin Fuentes, Fuentes Contractor Services These companies way overcharged us! they work together on various projects. $11,700 on a 1500 sq ft home? Come on! I have family that did an 1800 sq ft home with 3 broken roof trusses and rafters plus re-decked the entire roof for $5,800! Dennis said it was because that is what insurance paid but then he took the insurance money for our gutters too so now we can't replace them. Since it was insurance we just let it go. Dennis then had a crew come do our siding for $9,200 labor only. The foreman, Freylin Fuentes with Contractor Services LLC out of Tulsa, told the workers not to do our soffits or the windows but that was in the quote. They literally came back and added $1,200 to the original quote to add the soffits. Oh yea did you catch that, the $9,200 was LABOR ONLY. We provided ALL the materials and we let them use our tools. They also took the guys off our siding job and had them do another job so we basically weren't important enough clients but the real kicker is Freylin Fuentes and Dennis Steele lied to us as to why the workers didn't show up. We were told that one of the workers wife was sick but when they came back the day after they said they were called to do a large roof by Freylin and his wife was fine. She was actually at our home with them. Then Freylin gave us a quote for almost $6,000 to paint, let's be clear, this is a small house and our 2,200 sq ft home in Southern Oklahoma didn't cost this much. All in all, I would not recommend this company. All they are concerned about is price gouging for as much as they can take from you or your insurance company. I will say the workers were the best and we would recommend them without doing business with Dennis or Freylin. They should start their own business because they were extremely detailed and honest. The workers refused to listen to Fraylin when he told them not to do the soffits after Dennis and Freylin upcharged us $1,200 for them. Freylin also told them not to do our windows but we showed them the windows when they came to quote us and they knew about them. Nothing on the inside is finished so we have to get someone else to come finish the sheet rock inside now too. The only integrity we saw was from the workers themselves. We will be giving out their names and numbers so they can get their business going and get away from Dennis and Freylin. Issues worth mentioning: Freylin showed up once and started arguing with us about what was or wasn't included in the quote. Additionally the city inspector came by and Dennis said it wasn't his job he only referred it out. Then why did Dennis take a cut of the job? Dennis and Freylin did nothing on this job so why were they even involved? Oh yea money. We paid them in full because we are honest people but please don't use this company. We are $20,900 in with Dennis and our siding isn't painted or stained, we have old dented gutters, sheetrock that needs to be patched, and windows to frame. Oh I mean $21,060... Dennis charged us a fee to process a partial payment on a card. We also paid for the workers to be warm as they were outside working in 30 deg weather. They used our kerosene heater and we provided the fuel at a cost to us. We didn't think it was right for these guys to be outside in snow flurries freezing so we made sure they were warm. FYI: I have family that are insurance adjusters and they said this is not one of the companies they would recommend. And yes all of this was discussed with Dennis personally and all he said was well Sorry, I can see you guys are really unhappy. You think? My husband told Dennis if he wanted to try and make it right he could do the gutters for us. Of course Dennis and Freylin don't feel like they should do that. My husband also asked Dennis if he would pay what we paid and Dennis kept trying to dodge the question. Dennis then admitted the siding price was high. Oh really? He never shared that with us! Come do our gutters because that was included on the insurance money you took. UPDATE: The night I originally posted this review on Google Dennis reached out to my husband to have me take down the negative review. Dennis basically felt like he did everything in his power to please us but yet he didn't do anything at all. He stood there blaming the other company he brought with him that he acted as a GC for. (If you are a GC you are responsible for anything Sub you use) He said the blame is on Freylin with Fuentes Contractor Services and not his company and now he has a bad review which he doesn't want. He said he wished he never referred Freylin. Not once did he offer to make it right. SMH Freylin with Fuentes Contractor Services hasn't reached out at all! PLEASE STAY AWAY FROM THIS COMPANY! While they may be fast they tend to be sloppy.

Reviewed by Stephanie N.

Business Description:

One call does it all! Locally-owned. Additional phone numbers - (405) 589-9155 & (405) 740-6669.

Recent Review:

At first I was thrilled to find this company. I was very impressed with what they could offer. I liked that they did it all. I called the number and spoke in detail with one of the workers. There was never a call back. Very disappointed. Can't believe they are on Angie's List

Reviewed by Sherri H.
Explore Our Solution Center for Helpful Roof Snow Removal Service Articles
Ice Dam Removal in Oklahoma City