Compare quotes from top central vacuum repair services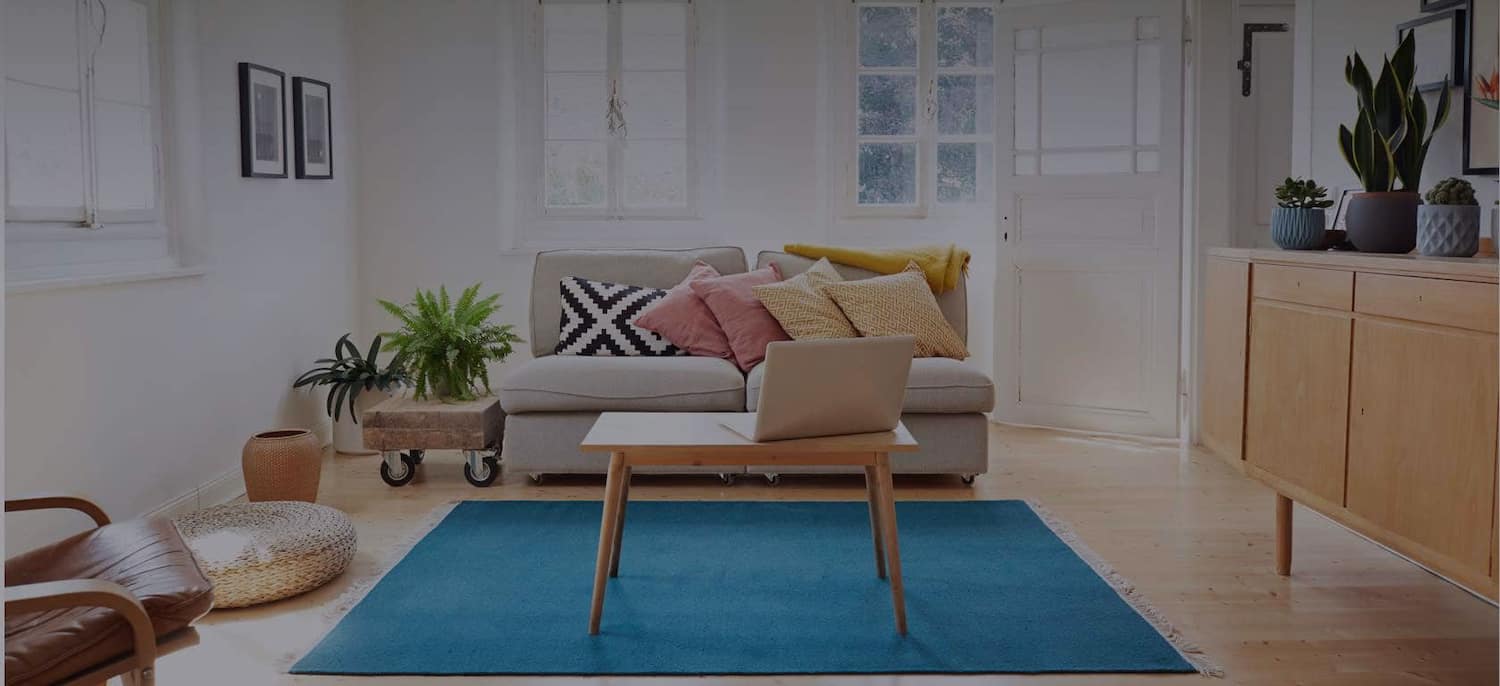 Get matched with top central vacuum repair services in Austin, TX
There are 2 highly-rated local central vacuum repair services.
Matching on Angi
Share some details about your home project.
Within moments, match with highly-rated local Pros.
Compare quotes and choose the best Pro for the job.
Recent Central Vacuum Cleaning Reviews in Austin
I am missing most of my immune system and get very ill, very easily. I live here with my three dogs and cat and they had literally torn the place apart. The dogs got into the garbage daily, spread it everywhere, peed and pooed everywhere. The place was a veritable hazmat site what with dog feces

and pee in the carpet and on the floor when they tore open trash bags. To top it all off I'm trying to do renovations to the house and had ordered new light fixtures for inside and out, plumbing and cabinet fixtures and hardware, and new things, like chairs, etc. They were all in boxes stacked almost to the ceiling. It looked like something out of the show Hoarders. I had been sick for three months or so because of my immune system and kept getting sick over and over again because of the condition of the house. I was unable to clean at all. I had to leave the house and stay with a relative. N&S was recommended to me by my mother. They came in and in less than a week got rid of trash, empty boxes, disinfected the place, and hired a handyman to fix things. They organized everything. When I told them I was renovating, they said they could take care of that and get me some good, skilled workmen. Within 24 hours I was meeting people to see if they were a good fit to do the work. They got me bids, they unpacked my deliveries and put them in the appropriate place in the house, they organized my boxes of renovation materials and put them out of the way, they gave me my life back. I was able to come back home and have been here a few days. So I wanted to say some nice words about them. Would I hire them again? I've already done so and hired them permanently! Would I recommend them to my dearest family and friends? Without any hesitation. You won't be disappointed if you hire them

Cleared a clog and installed a replacement power unit, plus bags and an accessory kit for our central vacuum system. I consider myself quite handy around the house, however after spending many hours with a drain snake attempting to clear a clog in my 30+ year old central vacuum system, I knew I

needed some assistance. Following an extensive search, I gave Patrick O'Connell from Clean Home Solutions a call. We set an appointment for 8/4/2017. Patrick arrived promptly, evaluated the problem and went to work attempting to clear the clog. After about 40 minutes, using reverse suction with a high-powered vacuum, having no success, and admitting that this was the worst clog he had ever experienced, he came up with one more idea, and it worked! I was ecstatic to say the least. Patrick then evaluated my system and accessories, and recommended replacing the power unit as it is 30+ years old, and that current units provide a much higher level of suction. I agreed, and he replaced the power unit with the one he used to clear the clog. The difference is amazing! I intend to replace other accessories, soon, and will be going back to Patrick to do so. Patrick is extremely professional, knowledgeable, a pleasure to work with, and I would highly recommend him for any issue you have with your central vacuum system

Patrick from Clean Home Solutions installed a central vacuum system in our house. The work was completed in one day (it took more than 10 hours of work), with no visible damage to the walls (this being a retrofitting installation) through clever solutions. Very professional and knowledgeable

installation, with great attention to detail and no corners cut whatsoever. Friendly and instructive through the process, Patrick meet and exceeded all my expectations. I'm very glad I selected to proceed with him on this project and highly recommend him

Patrick went above and beyond to ensure customer satisfaction. He installed a central vacuum system in our new home very quickly and at a very reasonable cost. The equipment is top quality, as is the service. Would definitely recommend to all homeowners in the Cedar Park, North Austin area.

Our house was built in 1984. We bought it four years ago. We didn't use the central vacuum system as the accessories left by the previous homeowner were not in good shape. Our upright vacuum finally quit on us, so we bought new accessories for the central vacuum unit. However, the suction was poor,

so we thought that there might be a clog somewhere. I called Clean Home Solutions and made an appointment for Friday, September 27th. Patrick O'Connell assessed the system. There was no clog. He said that he could replace a cracked gasket and suction should improve; however, because the power unit was 30 years old, is undersized, and the motor was making an ominous clanking noise, Patrick recommended that it be replaced. He ordered the power unit that day, called the next day (Saturday) around 6:30 pm telling us that the power unit had been delivered, and offered to install the unit that evening or the next day. We scheduled installation for the following day -- yes, Sunday! Patrick installed, tested, and demonstrated the new power unit, which works like a champ. We wanted to use the old accessories in the garage for detailing our cars, etc., so Patrick helped us sort through our old accessories to determine which ones were still usable. We bought a few accessories (tools) from Patrick to replace the broken ones from the original set. Patrick from Clean Home Solutions was thorough, professional, and pleasant. We definitely feel like we got great service and a great deal. We're also grateful that he's available on the weekend (see his profile), as we didn't have to schedule additional time off work

loPatrick was prompt, competent, and competitive in price. He did the install in a few hours and left no trace of debris, etc. He also did a couple of small hanyman jobs that had been nagging at me and did not charge extra for them. He had been recommended to me by a friend and in turn, I would

highly recommend him to anyone looking for good service at a good price. I had another company also bid for the job but they were much higher and not nearly as helpful with suggestions and options
Central Vacuum Cleaners in Austin
Business Description:

Austin Home, Residential, Commercial, & Construction Cleaning Service: 512-887-8507. We are a detailed, service oriented cleaning business. My employees are prideful in detail and service provided. We also

provide the following additional services: Power Washing, Window Cleaning and Gutter Cleanin

Recent Review:

The Bates folks were great. Initially it was a little difficult to explain what needed to be done when we were looking for a quote, but after sending some pictures, we received a good price and they showed up

ready to do a difficult job. We have two cabins with high rough wooden beams. The beams had not been cleaned in several years because of the difficulty in reaching them and the rough material. Michelle and Sheila were the main cleaners and they did a great job with wonderfully cheerful attitudes. They listened to feedback or comments I had and incorporated my suggestions into their work. They cleaned both cabins and most especially, those difficult wooden beams. I would hire them again and plan on having those beams cleaned once or twice a year now. It was a good job at a fair price

David W.

Business Description:

BC Services offers the following services: Housekeeping/janitorial. We services all of Travis and Hays County.

Recent Review:

It was easy to schedule an appointment, and the two workers arrived promptly and began to work.  As I requested, they let me know when they were ready to replace items.  They helped me go through old

paint so that I knew what was no longer good, and they placed items where I wanted them. &nbsp;Then they helped me put the trash out by the curb before leaving. &nbsp;I'm very pleased with the job they did. <br /

Pam G.

Business Description:

Rockstar Prowash Mobile Detailing we come to our customers in the comfort at the house 🏠 or at work 🏢.

Business Description:

central vacuums

Recent Review:

It all went great! Norm came to our ranch style home and measured off the spaces to determine the proper placement of the outlets as well as examined my attic spaces for the best way to run the vavuum tubing.

His installer arrived promptly and installed the system in one day. Jerry was very well mannered and a hard worker and advised us on the use of the system

David H.

Business Description:

We are providing professional construction that improves your lifestyle needs. Our top priority is to fulfill your needs of remodeling by providing precision work, safety and presentation. We provide quality

service and are here for our customer needs

Business Description:

ProTex Technologies is a values-based integrator. We provide, install, and maintain business and home security systems and technology solutions as if they were for members of our family. We live in a broken

world where bad things happen to good people; yet we recognize that we have a responsibility to protect our homes and business. *Expertise* Our leadership team has overseen over 50,000 successful business and home technology installations and amassed over 35 years of experience in the se..

Business Description:

Locally owned, specializing in central vacuum installation, repairs and parts. Over 26 years of happy customers must say something of how we do business. Everyone is treated with prompt friendly service,

upfront pricing with no hidden charges will make you feel confident with the decision you make. We are very knowledgeable in the repair and building process. Only work on central vacuum systems, keeping up on the latest innovations which makes us experts in what we do. For all your central va..

Recent Review:

loPatrick was prompt, competent, and competitive in price. He did the install in a few hours and left no trace of debris, etc. He also did a couple of small hanyman jobs that had been nagging at me and did

not charge extra for them. He had been recommended to me by a friend and in turn, I would highly recommend him to anyone looking for good service at a good price. I had another company also bid for the job but they were much higher and not nearly as helpful with suggestions and options. <br /

Claudia T.

Business Description:

Give us a call we do it all. Also offering landscape design, maintenance, irrigation and retaining wall.

Recent Review:

Called around a little for someone to come in and do some updates and a few odds and ends that I needed to get done for some time. We called and found out that this very nice gentleman lived nearby and he was

very pleasant to speak with on the phone. He came out the next day and gave me a very fair price for a good load of work. The owner did all the work himself. He brought in his cleaning crew to clean up and they did the whole house. It was amazing. Well worth every penny. They will be doing my full kitchen and bathroom remodel in the near future. <br /

James M.
Find central vacuum repair services in
central vacuum repair services in
Austin
Companies below are listed in alphabetical order.
To view top rated service providers along with reviews & ratings, join Angi now!