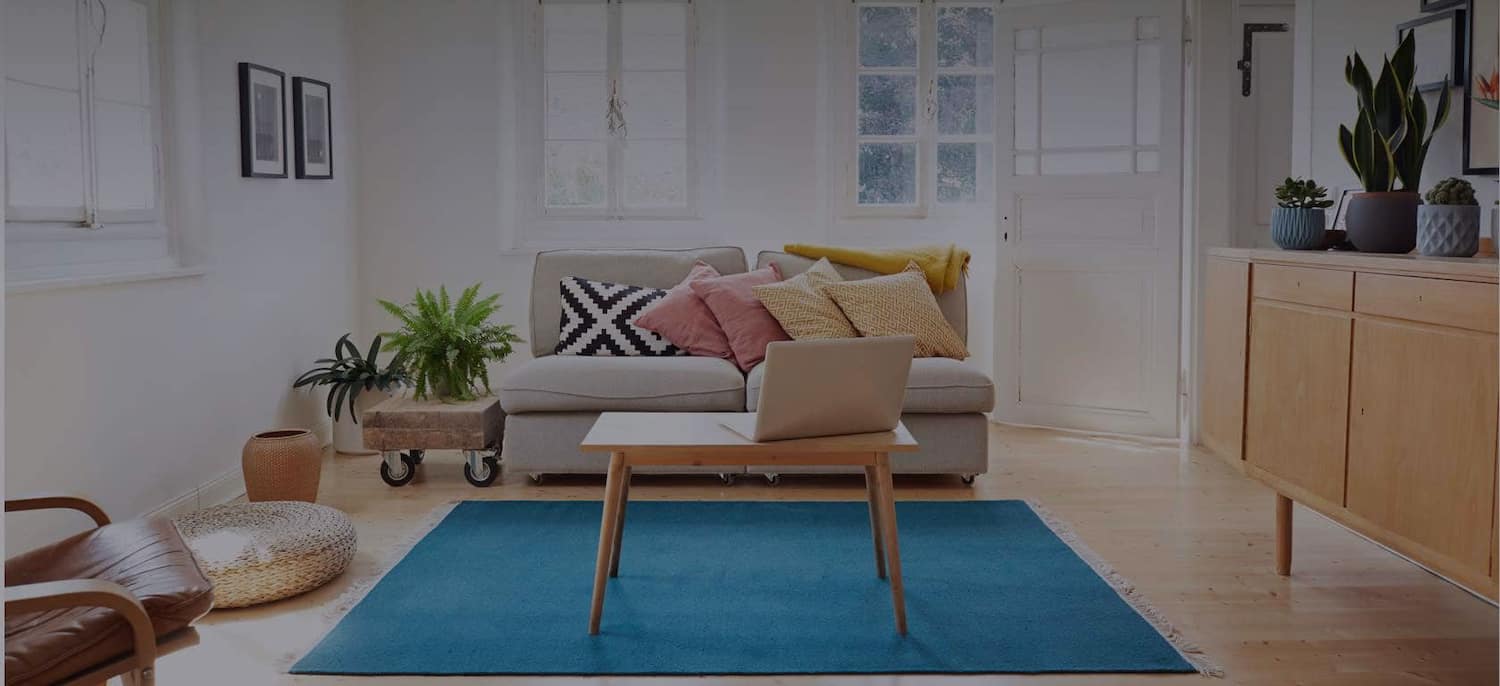 Get matched with top Solar Panel Companies in Albany, NY
There are 5 highly-rated local solar panel companies.
Recent Solar Companies Reviews in Albany
Sumintra, although a small outfit, did a great job with my relatively large, roof mounted solar system. Quality and customer service definitely come first with this company even when you are located four and half hours from their headquarters. At the end of my project the electrical inspector from the power company was very impressed, and told me that the quality of work performed on my home stands out from the typical solar systems that he normally sees. Clearly, the company co-founder and lead electrician, Anil Babooram, has a passion for solar and takes great pride in the work that he does. Naturally, a small company can get booked up during the busy season, but the quality and service are worth the wait.

- Justin S.

Old wall was removed and new sheetrock installed in 1 and 1/2 days. Old wall also contained electrical wiring (switch and outlet), insulation, and heating venting; so care was taken when wall was removed. Contractor was very neat and clean upon entering and leaving work site.

- S H.

I wanted to use a local/regional company that had been in business for a while. They were doing solar panels before it became fashionable, so I valued their experience and their record of success was not from massive national advertising campaigns. If I had a problem, the phone wasn't answered out West somewhere, but in the Hudson Valley. I also know many issues are from many companies using less than quality components. Hudson Solar uses all quality equipment. I had done a lot of reading, so I didn't really need to be sold. Hudson Solar handled all the paperwork and did all the contacts, from the filing for the building permits, filing with the lenders (I bought, not leased), arranging things with the Utility (Central Hudson), arranging for inspections, dealing with NYSERDA for the rebates. In addition, they easily dealt with a special issue with my install, as I had a generator hookup at the meter. They engineered a solution that would still allow me to use the generator if needed during an extended power failure (say at night when the panels aren't operating,) As with any outdoor construction project, you are at the mercy of the weather, but the install was done within the week. The install crew were friendly, professional, accommodating and informative., To be succinct , they knew their stuff. They left the worksite neat and clean everyday. Upon completion, the Project Manager Josh explained how the system worked, the controls, the monitoring system. I haven't had to do any follow-up, but even after they had my money, they were very responsive. I would heartily recommend Hudson Solar if you want a quality, experienced, knowledgeable LOCAL company for your solar electric project.

- pHIL M.

We can't recommend Kasselman Solar highly enough! We talked to several companies before going to see a presentation from Kasselman Solar. Adam took the time afterward to answer all the questions that the other companies wouldn't or couldn't. At the time we had only recently moved in, so Adam waited patiently over months while we acquired enough time in the house to accurately estimate our energy needs, checking in periodically without pushing. Once we were ready to go ahead we got to work with the rest of the Kasselman team, and each person who contacted us was informative and responsive to our needs and questions - everything from financing options to building permits! The installation crew was polite and professional, and took care to make sure that the installation went exactly as we'd hoped. They checked in with us for our opinion on how we wanted them to wire our multi-level array (behind the decorative exterior molding or through the crawlspace and up inside the wall to the attic?) - they even asked whether we'd like them to take their shoes off in the house! They left the yard almost exactly as they found it, and took care not to damage the gardens under their workspace. Now that everything is in place, our monitoring system shows that one of the microinverters isn't reporting. We contacted Kasselman and they already have someone on the schedule to replace it. Very impressed!

- Shannon D.

The work that they did was excellent. They did an extremely professional job. They did all the research. It was difficult dealing with another company to get approvals and everything, but they were very persistent. However, they did it and they did everything they said they were going to do. We couldn't be more pleased. Their price is the best that I know. I would use their services in the future too.

- Mary Ellen H.

They were really good. The company was competitive with price. They were very professional and did a great job. They took care of everything with the electric company. They had very good follow up and maintained a relationship after the work was completed. They were clean with the work as well.

- Anthony L.

RENEWABLE POWER SYSTEMS LLC

They did all the necessary preliminary work. They got approval through the research authority and got permission from the city. They showed up on time. One of the owner?s of the company went down with me and explained things. The crew who came out was very nice. They made sure they used the latest and efficient panels. They cleaned up well and explained very clearly on how to look and calculate the energy. Their pricing was very competitive when compared to other 2 companies in the local area. Once the installation was done, it took 2 months for the power company to make their inspection.

- Bill B.

This company has expanded impressively. It also advertises on PBS in support of programs like the News Hour with Jim Lehrer. Clearly they know their target market!

- Bill B.

They were very informative and responsive. They met our needs. They were very professional and courteous. They cleaned up when they were done. They also treated us well. We've been happy with them. We have an ongoing service contract with them every month. The price was very competitive. I would absolutely use them in the future.

- Mark A.

Kasselman Solar did a fantastic job installing our new solar electric system. I highly recommend them to anyone that is considering a solar install. They don't do solar leases which, in my opinion, look great up front but are only good if you have no other options. You will save more by buying your system outright. And if you have to sell your home, the installed system will be considered an asset instead of a liability. Everyone that I worked with at Kasselman was excellent. They were on time with everything and actually installed the system ahead of schedule. The original timeline was for the system to be installed in six to eight weeks after the contract was finalized. They actually did our install a little over five weeks from the original arrangement. Our up front cost was $19,494.00. After tax rebates, our net cost will be $8,772.30. Kasselman employs electricians for their main business. During our system install, there wasn't enough room in our old main electric panel to do a 'side line tap'. So they replaced my entire main panel including all of the breakers and didn't charge anything extra! I offered to pay something extra as I know this was a hugh expense and a benefit to me. They refused to accept any additional money for the extra work! I can't say enough about what a great job they did. They exceeded all of our expectations! Our old system was installed by GroSolar: We already had a 4.59k solar system installed nine years ago. That system provides about half of our electric needs for each year. The old system uses two string inverters to convert DC power to AC power before it feeds into our main power panel. They did an excellent job on that install as well and it still performs very well today considering it is using the older technology. Our new system that was installed by Kasselman Solar: We added another 5.41k system in May of 2016. The system utilizes microinverters on each of 19 - 285 watt SolarWorld panels, made in Hillsboro, Oregon (USA). This newer technology allows each panel to operate independently and operate on different plains. This means the panels can be at different angles compared to other panels. If there is shading on one panel, it doesn't impact the output of other panels. This was a big consideration for us because our old system was installed on one roof all together. Our new system has panels on different roofs, facing in different directions and at different angles to the sun. The electricity is converted to AC, by a microinverter at each panel, fed to a central box and then into our main electric panel. We can monitor our system on our phones. Also, Kasselman monitors each panel individually and can identify any panel issues remotely. The system has been running for almost a month and our electric meter is flying backwards! Adam Jordan was the main person I worked with to get my contract finalized. He and everyone at Kasselman are top notch! Between our two systems, we should get about 100% of our electricity from solar every year!

- George H.
Solar Panel Installers in Albany
Explore Our Solution Center for Helpful Solar Panel Installer Articles
Find Solar Panel Companies in
Solar Panel Companies in Albany