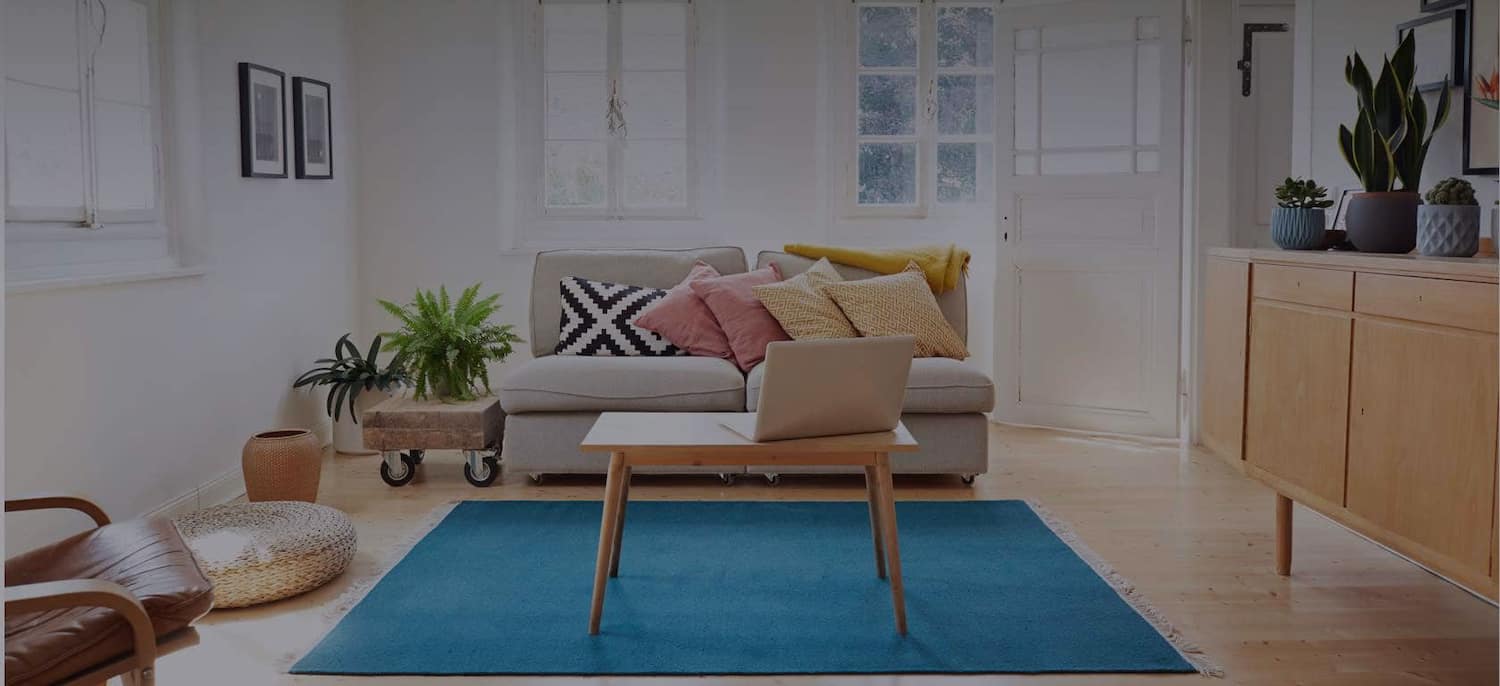 Get matched with top General Contractors in Parkersburg, WV
There are 4 highly-rated local general contractors.
Recent General Contractors Reviews in Parkersburg
Work was completed in time specified. Worked us in so we would be done before bad weather. Had one issue that the sales representative addressed quickly. Happy with end result.

- Kathy M.

Rex was very professional and courteous when faced with an unfamiliar backup generator installation. He was very knowledgeable as to innovative solutions to the wiring demands required for this unique installation and overcame all the issues inherent in this one-of-a-kind service. I would HIGHLY recommend Rex to anyone needing an electrician and will use him again whenever I can.

- Charles R.

He gives you an honest days work and moves fast. The quality of his work is excellent. He can customize any type of cabinet or piece of woodwork. He can do everything.

- Kathy W.

My explanation above describes it, in a short version. Overall if I ever need anything done i will definately call them back and refer to all friends and neighbors.

- Andrea H.

great, all looked great and on time as promised, Mr. Lomax was late a couple of times due to inclement weather but called. He cleaned up very well also. He was 900.00 below estimate due to some changes I made to the plans. Very good person to deal with.

- Brady B.

Time frame is slow. It was supposed to be done in October and it's January. The work is A but the time frame is only a C.

- Margaret R.

The drywall ceiling of 1/2 of my double garage had collapsed due to a previous roof leak. I called and Mr. Bowser returned my call promptly and showed up quickly to give me an estimate of $2000-$2400. I thought the estimate was high, but I was anxious to have the ceiling repaired and he could have someone get materials that day and start work the next morning. Estimate to complete was 1-1/2-2 days. This project quickly went straight downhill after this. His recommendation was to replace the drywall ceiling with plywood instead of drywall and not knowing anything about construction, I was persuaded and agreed. The 2 workers that arrived (1 was only there part of the time, it was usually just one) were more like his handymen instead of actual construction workers. One even told me he had been working on shoveling snow for weeks at Mr. Bowser's rental properties. I was very disappointed with the look of the garage ceiling being 1/2 drywall and 1/2 plywood. The seams between the plywood sections stood out like a sore thumb, so when I complained they agreed to caulk the seams, they used a tinted caulk that did not match the paint of the plywood. While putting insulation above the plywood as I requested, the other worker fell through the drywall section of my ceiling. Thankfully, he was ok, but I had a huge hole in that section of ceiling! Mr. Bowser said that a board the worker was standing on broke, but the other worker had already told me that this particular man had a history of doing this and they laughed about it. Then they had to repair part of the drywall ceiling. The patch did come out pretty well, but the paint did not match the existing ceiling on that half. They then offered to paint that half of the garage, but I had a lot stored in that section of the garage which I could not clean out overnight, so I declined. The project ended up taking approx. 10 days, the 2 workers did not always work full days, and most days there was only one. On one day, I waited and nobody showed up and nobody called. It was such a pain to be up early just in case they arrived early and then be home for the length of this project that was supposed to last 2 days. When Mr. Bowser showed up afterwards to collect the money, he charged me the maximum of the estimate of $2,400, when I argued everything I was so disappointed in, he did not budge one cent. He left with the full $2,400 and I was left with a garage ceiling that I was not satisfied with. I will never use this contractor again. The workers were incompetent and unprofessional as I found one snooping through my stuff in the garage vs. working! Never, ever again!!

- TERRI F.

Bad!! Mr. Yoder, I am disappointed, to say the least. Promises were made, in writing I might add, and not followed through with. I'm praying for a reconsideration since I have not received a check yet. I'm unsure of how you can do business with a clear conscious promising discounts for referrals, then avoid repeated requests for you to follow through on your promises. I'm so disappointed as I felt I was entering into a business contract with a reputable and honest person, as that is what you portrayed to me. My intention, if this is not properly rectified, is to contact the BBB and Post this information to the avenues available to me, with this review. Well, at first I loved them. I referred my sister which produced a sale. I was promised a percentage off. I did not get the latches I wanted, so we agreed on a latch replacement if I'd display signs for them for free advertising in my yard. They were to bring the latches down and install them with the signs. That never happened. I contacted them multiple times over the past year to get this rectified. Usually, the response was empty promises. I finally put my foot down and Floyd, the owner, said he'd send me a $50 check. Really? Over $9000 of fencing purchased and he emails that he will send a $50 Check? His stated It was because I failed to produce anymore sales in this area. What? I don't have signs, I don't have cards, AND I don't have my latches! And I'm not your advertising firm! I sent business their way, but the sales didn't pan out. That's their job to sell the product. I held my end of the bargain. Buyer, beware. Also, my fence gates need adjusted, but the lifetime warranty does not cover that, unless they are in 'my area' which isn't going to happen if they can't produce a sale from my referrals. Which, by the way, have stopped because of this deal! Kristi We sent the check out last Friday 7-27 to 3480 N. Terrace Dr. McConnesville, Ohio 43756 Floyd

- Kristi K.

Brad and Sons Construction LLC

Took money worked a month and a half and never came back have a judgement through washington co. Judicial system For 105,000.00 dollars he then filed for bankrupcy and i will get virtualy nothing

- Becky M.

It took them 8 hours to change out the door. He was an extremely slow worker. I got the impression that they were unsure about the work or they were padding their pockets. They left the doorbell off and left live wires in the wall. When I inquired about the live wires he told me that I could get a battery powered doorbell and didn't offer to fix the problem. The trim was put on backwards and they left it dirty. They used my power saw and put their tools on my countertop. I also had them do some electrical work that I later found was all done incorrectly, even though he claimed he was an expert.

- Kathy W.
Contractors in Parkersburg
Business Description:

ProCo Construction, one of the Mid-Ohio Valley's leading home improvement contractors, provides its clients quality workmanship and value for the dollar with a personal touch. With nearly 20 years of experience in the home improvement business, the ProCo team takes great pride in its work - treating each client's home with the same professionalism and attention to detail as if it were their very own.

Recent Review:

Very friendly and professional. Never felt rushed even though I had a hard time making a final decision on the style we wanted. Finished project was beautiful and exactly what we were hoping for. They also cleaned everything up nicely during and after finishing the project.

Reviewed by Patricia E.

Business Description:

Business Description:

Bowser Construction is a family owned and operated business that has been in the Parkersburg area for over 35 years. We are a licensed General Contractor specializing in residential and commercial projects such as: Roofing, Window Replacements, Doors, Vinyl Siding, Kitchen and bathroom remodels, Concrete driveways and Patios, New Decks, Room Additions, also do electrical and plumbing, interior and exterior remodeling and painting. We can design your project and provide you with quality workma...

Recent Review:

I talked to the owner...he went to look at the property and was supposed to call back the next day....still waiting 1 week later for the return call.

Reviewed by Linda R.

Business Description:

We do not manufacture windows or doors for homes nor do we use Insulated glass. Strafford Window Mfg. manufacturers custom wood windows for barns, sheds, stables, pool houses, cabin, porches and interior applications in the home. Our windows are made of all wood and single strength glass. Call for pricing on Tempered glass. Strafford Window MFG. manufactures Sashes, Transoms, Single Hung Window Units, Hopper Window Units, Fixed Window Units and Screens.

Recent Review:

These windows are solid, well built and look great. I will be ordering more for my house.

Reviewed by Don P.

Business Description:

Factory direct service. ShadeTree® Canopy Systems are a unique, patented shade system. The canopies can cover LARGE as well as small patios or decks. There are several styles and fabrics to chose from. A patented wind-release mechanisms helps reduce wind damage.The systems are custom-manufactured to each customer's specifications, then shipped directly to the customer. The systems were designed to be a do-it-yourself-installed product, however, local installers can be referred if customer req...

Recent Review:

Very professional, great quality and easy to order with their directions.

Reviewed by Norma P.

Business Description:

Additional DBA - Peter K Higgs General Contractor LLC.

Business Description:

We are a general contracting & construction company and also specialize in electrical work. Commercial and residential services.

Rating Not Available

Pros who have not yet received a review do not have a rating displayed.

Business Description:

Hawkins Construction is family owned business. There are 4 employees which take 100% pride in the work being performed. When dealing with large construction companies come the large bills with all the hidden costs in the billing. With Hawkins Construction billing is straight forward with a 1 year guarantee on all work performed.

Business Description:

We offer Free Estimates Office Open Monday - Friday, 8:00 am - 4:30 pm After-hours & Weekend appointments available upon request

Recent Review:

Work was done as promised and on budget. Price was not cheap but the work was first-quality.

Reviewed by Richard H.

Rating Not Available

Pros who have not yet received a review do not have a rating displayed.

Business Description:

Advanta Construction is an expanding company servicing the greater New York area. We are experienced in both commercial and residential projects. Our organization consists of our coordinated, client oriented office team and our crew of skilled craftsmen well practiced in many trades; including carpentry, plumbing, waterproofing, painting, and much more. Such a vast team allows us to provide for all of your construction needs.
General Contractors in Parkersburg