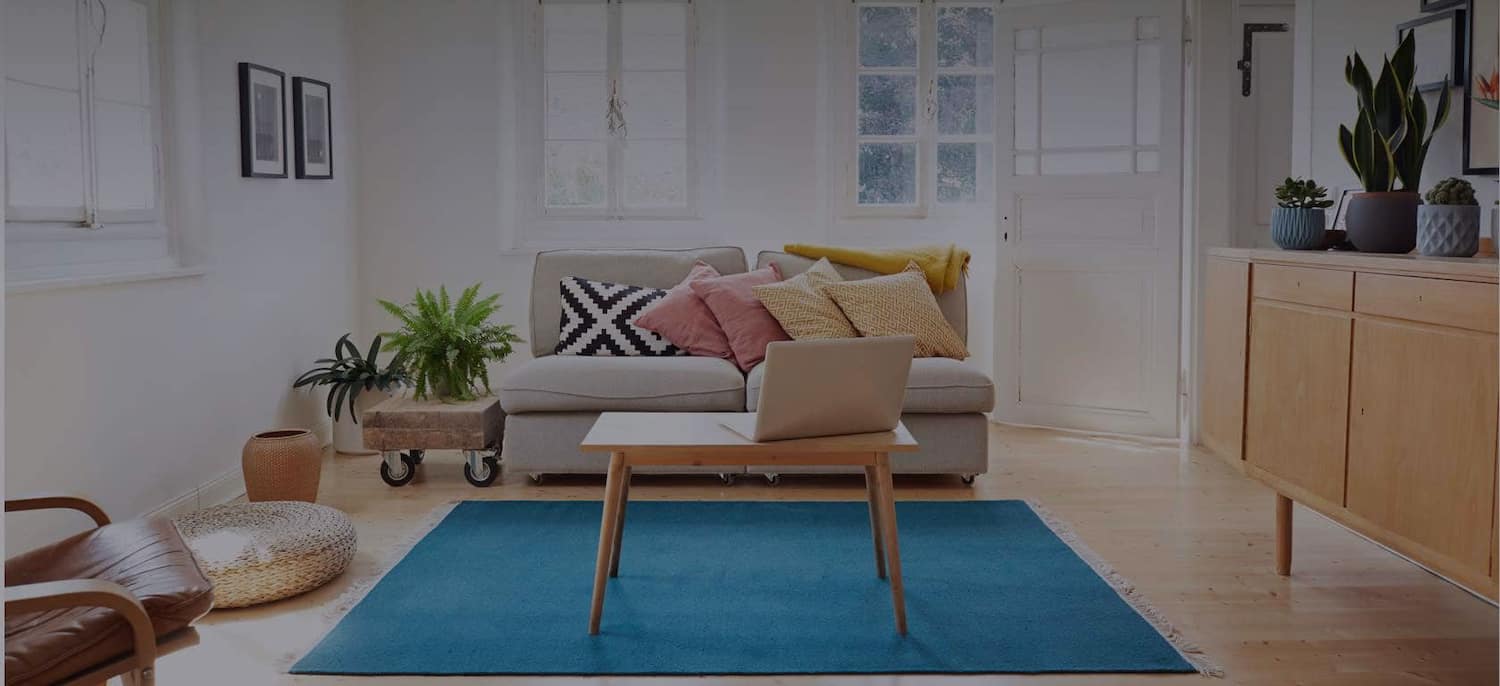 Get matched with top Gutter Cleaners in Vestaburg, MI
There are 8 highly-rated local gutter cleaners.
Recent Gutter Cleaning Reviews in Vestaburg
I have a very long driveway, almost a mile long through the woods and I moved to Barton's snow plowing because I could not count on previous business. Barton's is always punctual and completes work as expected. I would highly recommend

- Aaron S.

Hard Times Property Maintence LLC

They did great. They put the "mess" in a pail and a garbage bag and took it away. Very professional, timely, efficient, clean. I would hire them again!!

- John R.

The appraisal, done by Jeff, was super, he explained everything that was to be done to repair our leaky room, 5 leaks in different rooms, 4 in living room 1 in dining room. A 4 man crew did all of the work in a day and a half. They went BEYOND great. They repaired and replaced a section that I totally forgot about, a leaky wall. They showed me photo of what needed repair and what it looked like after repair. And 10 yr guarantee, if anything happens &/or leak - call them and they will be out immediately. Compared to the last roofing company we had - THESE GUYS ARE FANTASTIC ! ! ! - I would NOT hesitate to call Salinas in the future

- Jack W.

Double A Home Improvement

It always goes good. I've been using them for many years. Ive had them do anything ranging from $250 jobs to $7000. I keep going back to them cuz the work is always done well and it seems there isnt anything theae guys cant do.

- Laura H.

Great Lakes Gutter Co Inc

They were very accommodating. They were able to do the work with or without you being home. They were able to up to the second story and clean everything out. They did an excellent job. This is our 3rd year using them.

- Joyce S.

They were here on schedule and had everything completed in the time frame we were told. They were professional and we were happy with the results.

- Tim J.

Spectacular! Best house has looked in years. We'll call Johnson back when we decide to sell! Amazing how they do windows including slider tracks so quickly.

- John F.

They made an effort c/o come very quickly and the work was excellent. I use it often, and for window washing.

- Dr Marie A.

They provided a cost and performed the work quickly and did an excellent job. Very courteous and very friendly.

- Mark A.

They were on time and worked quickly and quietly. They were neat and polite. They worked around many potted plants and outdoor furniture. They put everything back in place. I have already used them more than once.

- Dr Marie A.
Gutter Cleaning Services in Vestaburg
Farmington,MI

A Super Service Award goes to providers who have achieved and maintained a superior service rating on Angi.

Business Description:

21st Century Window is an independent full-service window installation company (We Do Not Do Repairs). We sell and install windows made by Anderson, Marvin, Pella, Sunrise, and more! By being an independent window broker, we have the freedom to use a variety of window products and innovative new designs. The customers needs can be best fulfilled by having a variety of options in regards to manufacturers and pricing. We also work with your finances and set up a three payment plan during the pr...

Recent Review:

Mark installed our home windows at a great price and with great service. He was responsive and timely, not only with the initial installation, but in TWO subsequent follow-ups to replace a damaged window. Mark goes above and beyond and I will continued to work with 21st Century for our upcoming front door project.

Reviewed by Sydney B.

Business Description:

The B-Dry® System Wet Basement Waterproofing Process has been used in homes nationwide for over 50 years. Installed in over 300,000 homes and growing, it has been tried and tested in alleviating wet basement problems caused by a number of reasons. In 1986, it was even awarded a patent from the United States Government. Our basement waterproofing systems are warranted and designed to protect your home from problems caused by a high water table, heavy wet soil, cracks or seams in the floor and ...

Recent Review:

The work was done almost 2 years ago and is holding up without any issues. It was done in the timeframe promised, done professionally and the finishing was excellent. I had flooring installed and developed an issue due to the installation. Both the owner and site leader recently came out and inspected the system to ensure there was no issue with the drain (there wasn't). This type of customer service is rare these days. I am very happy I had the system installed and appreciate the professionalism I have encountered with this company from the estimate, work, finishing and follow-up. Thank you!!

Reviewed by Debra G.

Laingsburg,MI

A Super Service Award goes to providers who have achieved and maintained a superior service rating on Angi.

Business Description:

Roof Cleaning and Exterior Building Cleaning, Get 20% Off with Combination of Roof and Exterior Building Cleaning! Roof Cleaning cost 1/10th of replacement cost. Free Window Cleaning With Purchase. Free Mosquito treatment with purchase and gutter clean out.

Recent Review:

They did a great job. I never realized how dirty and dingy my house had got until they showed up. They were on time and very polite. I have recommended them to everyone and will continue to do so.

Reviewed by Adam C.

Business Description:

Roof Shampoo® provides safe, effective, nontoxic, Eco-friendly roof cleaning solutions. Roof Shampoo® is applied to the surface area of the roof and kills the organisms at their root and releases the Algae, Moss, and lichen from the shingle. This allows us to rinse off the organisms with our state of the art rinsing system that will not damage your roof or anything below it. Want a worry Free Roof Cleaning process that will not kill landscaping and vegetation around your home? Roof Shampoo®...

Recent Review:

Great and this was the 2nd time we've used them!

Reviewed by MaryLeone B.

Business Description:

RNS Services is a home service company offering a wide range of handyman, painting and home improvement services. I am an authorized dealer of Rain-out under deck ceilings and patio systems.

Recent Review:

Fast and very professional. Rick is a super nice guy !

Reviewed by Randi J.

Business Description:

SIR Home Improvements specializes in many energy saving solutions for your home. Our motto is: Go Green.

Recent Review:

They were very good. They did what they said they were gonna do. They met our expectations.

Reviewed by Patricia O.

Business Description:

Best Choice Total Home Improvement is committed to providing Livonia and the surrounding area with the absolute best in home improvement services. You and your family rely on your home for comfort and security, and it's our goal to make sure that it's always able to give you that. We specialize in roofing and vinyl siding, but our services extended beyond that. Our professional Michigan roofing contractors are the best the area has to offer. Each of them are licensed, insured and professional...

Recent Review:

It went great with them. They got the work done in a day. They upgraded the roofing tile at my request and I liked the 50 year guarantee and that they provided some repairs to the wood underneath where animals had gotten in.

Reviewed by Shari H.

Business Description:

Klean Gutters Midwest provides the Highest quality water management solutions including Klean Gutter leaf guards, seamless guttering, rain chains, drain tiling, and water conservation/management for residential and business clients across the State of Michigan. Our team of skilled workers are experts in all aspects of guttering & gutter Protection by virtue of weekly training and focus on doing the same thing every day.

Recent Review:

This is a 5 star company. Very informative and helpful and do not try to up sell the client. Work done on time exceeding expectations and Very professional. Price was very good as a bonus. Highly recommended

Reviewed by Richard M.

Business Description:

Since 2005, LeafFilter Gutter Protection, a brand of Leaf Home Solutions, has kept gutters free of debris across North America. With locations throughout the U.S. and Canada, LeafFilter has helped thousands of homeowners keep their feet on the ground by eliminating the endless cycle of gutter cleaning. With custom colors and styles designed to fit a wide variety of gutters, LeafFilter's uPVC frame and micromesh screen provide both peace of mind and complementary style to residents across the ...

Recent Review:

Jim Klomparens came at 9 am, despite my setting up an appointment at 11 am. He seemed informed. He gave me the information I needed. And I told him I would talk to my husband about it and get back to him. When I informed him that the $4,500 to do the job was too much and we didn't want to pay that he lowered the price. ( original price was $5,500 but he gave us $1,000 off if we would schedule it to be done on Saturday September 26th. Throughout the day I texted my husband with what Jim had said in text, and the response from my husband was that it was too much money and I thought the same. Jim kept lowering his price, and added monetary incentives for putting a sign in our yard and talking to people about how happy we were with the job leaffilter was doing for us. Which he insisted would lower our price. We went back and forth during the day about price, I was texting my husband with what Jim was telling me and what I was telling Jim. I have texts on my phone between Jim and I that describe all of this back and forth talk. At 9:39 p.m. I texted Jim and told him I had talked with my husband and said it's a no-go. The amount was about twice what we were willing to put into it or what the house is worth. But I thanked him for his time today and told him it was a pleasure dealing with him. He then texted a better deal. $2,900 check or credit card "if he turned that down the whole city will stop in amazement. Sign in yard $100 per referral. He will get his $2,000." I replied sorry Jim it's still a hard no I do appreciate the time you've taken today. He replied $2,300 and $300 for the first referral I get from the sign. And don't say hard no because that would be rude. I have to pay tax on your 2K." My husband then took my phone and texted him back. This is her husband I'm going to spend $500 at the material and do it myself don't call or text again. Jim texted us and called. I saved his message on my phone but I don't know how to put that on this website. But his text was " you called me! You can't get this material I was trying to meet your 2K the best I could don't ever tell him not to call or text again." I had to repeatedly tell him over and over again no and he wouldn't stop and even when my husband had to come in and tell him no and don't call or text again he still did. I feel threatened and concerned by that kind of behavior. I would never feel comfortable with him coming to my house again.

Reviewed by Chad S.

Business Description:

$20.00 Off Plumbing Septic, Sewer, Drain Cleaning. Restrictions Apply - Not to be combined with any other offer.

Recent Review:

Terrible. I paid 3 times to have them out here. Was told I need a permit.. another $200... but they couldn't even fix it . Told by another business did not need drain field repaired... the drain field was dry. Waste of almost $1000 total. NEVER EVER AGAIN.

Reviewed by Mary B.
Explore Our Solution Center for Helpful Gutter Cleaning Service Articles
Gutter Cleaners in Vestaburg