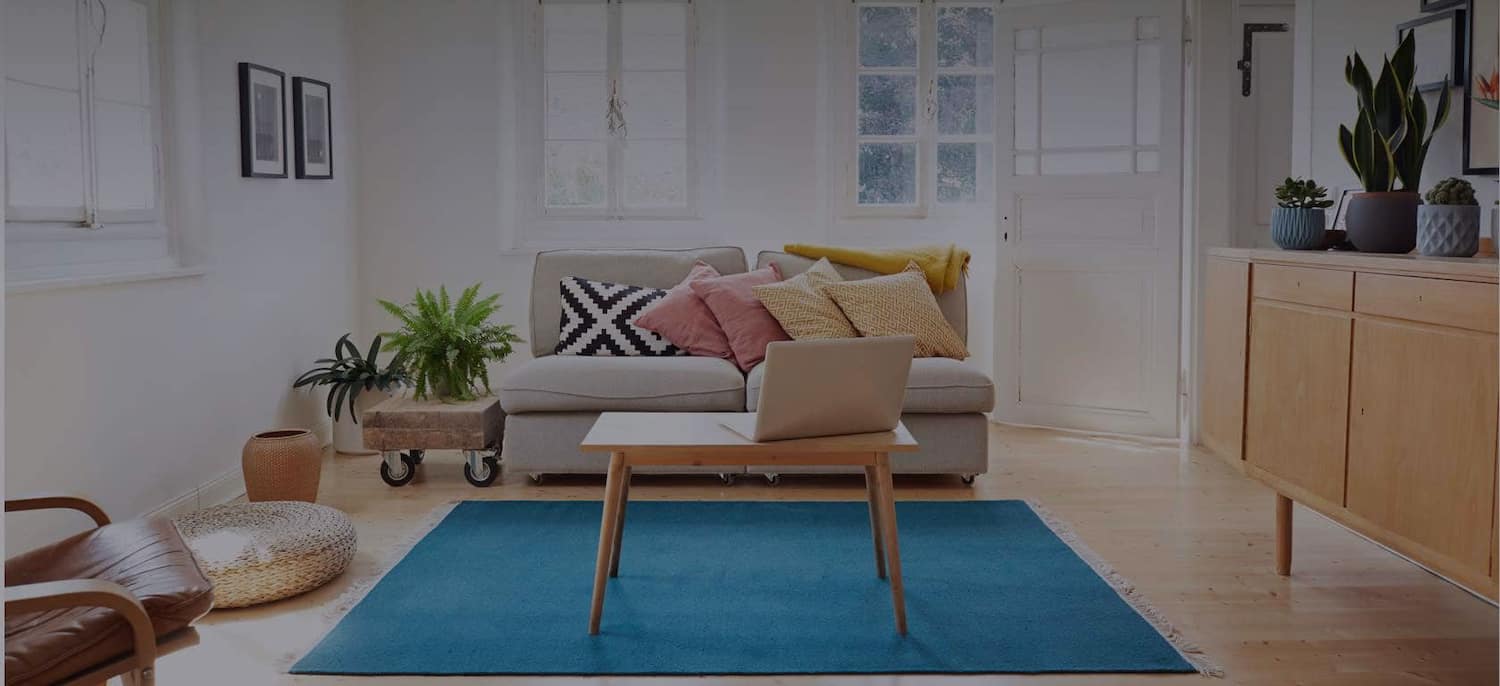 Get matched with top Carpet Installers in Randolph, ME
There are 1 highly-rated local carpet installer.
Recent Carpet Installation Reviews in Randolph
Working with Mr Couturier was a pleasure. We value his expertise and knowledge. He guided us thru out this process, yet, listened to our concerns, and he was always considerate of our budget. (which was greatly appreciated). Glenn's work is superior and his craftsmanship speaks for itself. He has vision and wonderful ideas. We have just completed Phase 1 of our project. as of March 2013. Looking forward to Phase 2 - addition of Master Bedroom Suite - addition of family/great room - addtion of 2 car garage - new porch / front of house We feel so very fortunate to have been introduced to Mr Couturier and working with him. Looking forward to Phase 2 and the completion of our project with him.

- Rosanne T.

They carefully measure and order the amount needed and do not put seams where they shouldn't be. They are a very honest, reputable local business and realize that a good reputation is vital to their success. Do not be turned off by the age of the show room. Everything is there or can be ordered.

- Brenda O.

Cayouette is a family owned/run business, in existence for decades. Few dealers are willing to do recreation vehicles. I was given good counseling by the in-store staff and found a suitable and reasonably priced carpet for our fifth-wheel trailer.. The installation, although pricey as one might expect for all the small angles of an RV (steps, side walls) was very professionally done. The installer was skilled, experienced, neat, clean and very considerate. I highly recommend Cayouette for carpeting and all other types of flooring. They have earned a fine reputation over the years.

- Judith B.

We purchased a house in Liberty, Maine between Augusta and Belfast in the summer of 2007 and we live in Maryland. During the winter a pipe burst and the house suffered extensive water damage. Our insurance company would cover the damage, however, we live five states away. MKM Construction prepared the cost estimate and negotiated with the insurance company sending pictures of damage and written reports. During this process, Mike was in constant contact with us by phone. First, the house had to be completely dried and checked for mold. Carpet in the bedroom was removed and new carpet installed. Wet wallboard was torn out and replaced, primed and painted in the kitchen, living area and downstairs bedroom. In addition he suggested and made improvements such as: updated trim in the living area, hand made shelves in the pantry and devised a beautiful hand made arch to separate the kitchen from the living area. Mike also sent us pictures of the progress to keep us updated. Throughout the process, it was clear he had & was acting in our best interest. When we returned to Maine in June the house was in move in condition. Since then Mike has put up chair railing, installed a new entry door and is in the process of installing a screened room on our deck. We couldn't be more pleased.

- Karyn M.

Fabulously! They were efficient, punctual and caring. Everything was spotlessly clean when they finished. We fully trust them and recommend them wholeheartedly.

- Henry W.

Maroons did an excellent job installing the carpet. They were on time. The job was done in the amount of time they said it would take, we were very please with the work.

- Bernard T.

MATTSON'S HOME DECORATOR CENTER

It went very well. Carpet was installed a year ago and it is holding up just fine. No seam separation. Good workmanship.

- Sylvia O.

They did a great job. I think everything went well with them. I've used them again and as a matter of fact I was planning to use them again.

- Roger P.

Dreadful !! Bruce did not come to review project and give estimate on scheduled day. Bruce stated he had experience in installation of sisal carpeting. Bruce did not install carpet on scheduled day. Held up the construction by two weeks. After installation left a bill at home for more $$ than the original estimate and included things that were not done. Specifically lock-stitch seams. Bruce did not use the appropriate adhesive for natural latex backing. Carpet is not glued to sub-floor in most areas. General contractor called him on the items and Bruce insisted he did lock-stitch. Agreed to come and show where he lock-stitched and re-glue the carpet seams with appropriate adhesive/sealer. When he returned to the job site he stated he meant the seams were already lock-stitched, fact is he butted two salvage edges, no need to stitch anything. To remedy his errors he added a small amount of adhesive to one or two areas, not the entire seam and stapled the edges...right through the radiant heat tubing!! My general contractor and plumber have since repaired the heating system. I have ordered the appropriate adhesive/sealant and will be sealing the seam and edges myself. If your carpet is anything above construction grade, I would not recommend this company for installation. We all do make mistakes...extremely unprofessional to compound the errors with lies and carelessness.

- Susan P.

The grades I've given are for Empire Flooing, and not for the very nice salesman who I talked with directly. The salesman came over to my house. He was very direct, he told me what he had to do, took his measurements, showed me his options. He even mentioned their lower grade floors, trying to sell the lesser grade selections and save me money. He went over the choices and explained to the reasons for them, he even explained how much to repair the floor. He told me the total cost was $4,600. He called the manager, the manager was not happy, he was trying to haggle with the employee like a bully. He wasn't talking to me, but I could hear through the speaker. He claimed that the ad from TV, which offered to sell one room of flooring installation and get two or three rooms free, hadn't gone into effect yet, and refused initially to honor it. Their commercials are very deceptive. After a long negotiation, they were able to lower the price by bringing the job down to just the three carpets, at $1,700. In order to finance it, I had to go through credit check which I expected. However. they wanted wife's driver's license, my state ID, and several personal references they would call directly, if I wasn't willing to give them this much they were unwilling to work with me. That was the final straw. I asked the salesman to leave. He was very gracious, unlike his employer, who was at that point yelling. All in all, it was two hours of pain, there was nothing good about it. The salesman earned a good rating from me, but not the company as a whole.

- Jacob F.
Carpet Installers in Randolph
Carpet Installers in Randolph