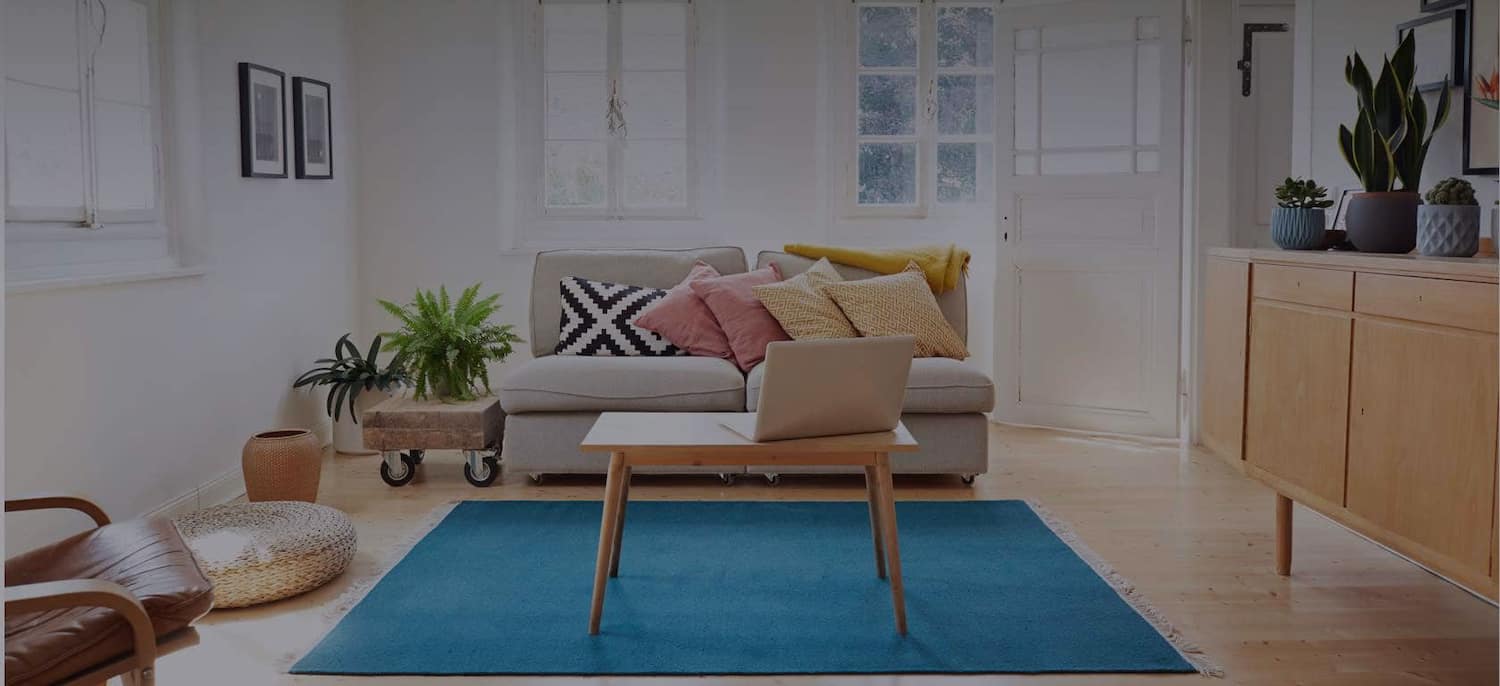 Get matched with top General Contractors in Bossier City, LA
There are 4 highly-rated local general contractors.
Recent General Contractors Reviews in Bossier City
WWS4 HANDYMEN Home Improvement & Repairs

Warren Smith is very knowledgeable in general and a perfectionist, which is a great thing for me as a customer. One of the times I hired this company, a pipe had burst in my back yard so it was an urgent situation. When I called him he stopped whatever he was doing and came right over-on a Saturday!! It was a pretty involved and messy job, and from start to finish I was extremely happy with the company's work. Honest, DEPENDABLE, completes the job in a high quality manner, and no games! I would strongly recommend this company to a friend and would hire them again !

- Laura M.

Both Jish and Aidan came to my house and met with me. After about 2 days Josh called and gave me an estimate and a down payment request which I agreed to. They said they would start the following week. That was the week of the bad ice and snow storm. Josh called and asked if they could start after the bad weather which I agreed to because it was only reasonable. I never heard from either due to my spam blo ker I had on my phone. I called on 3/6/21 and talked to Aidan and said they could start anytime and that they would be paid their 25% fee the day they showed up. We both agreed and Aidan stated they would probably start the week of the 8th. Later on I got a call from Josh stating they would not be painting my house because they were not able to take on a job that big. I only had about 1400 Sq feet to scrap and paint. If they would have been up front I could have already lined up another Painter and had them working. As it is I have an appraiser on hold waiting for the job to be done. Very unprofesional.

- michael m.

Mike's Handyman Services LLC

Mike was the first person to respond to my request. Mike was able to provide me with a quote within a few days. He is courteous, honest and professional. He provided quality, professional work in a timely manner. It was easy to communicate with him and he showed me that he was reliable. I would say that he charges were fair but a little on the high side for the project and hours required. The property passed the inspection by the Housing Authority inspector after Mike repaired all issues. Yes I will use Mike again and would refer his company to other property owners.

- Roberta M.

Ashleys Building & Construction

From the initial phone call with Ashley's, to the completion of the project, everything was done in a very professional manner. The owners, Lisa and Adam Willard, were an absolute joy to work with. Lisa brought my ideas for my kitchen to life with her design. Adam was a "right the first time" contractor. Project manager, Aaron Willard, was amazing during demo week. That first week of demo can be stressful, but the whole crew kept the mood light and made sure the rest of my house was not impacted by the kitchen demo. The Willard's went out of their way to involve our six-year-old son in the process. He loved each of them by the time the project was over. All subcontractors used on the renovation were professional and punctual. We were always kept abreast of what the next step would be and when it would be completed. The very few issues that came up, which is to be expected in older homes, were quickly resolved to our complete satisfaction. If a change needed to be made, we were always presented with more than one option. In the end, we were blown away by our new kitchen and feel has though we made some friends in the process.

- Amanda N.

Ashleys Building & Construction

Fabulous from start to finish. Even prior to entering into a contract, Adam and Lisa spent countless hours listening to us, asking clarifying questions and offering the unsolicited good ideas to help us understand the vision we were formulating for this once in a lifetime remodel for our prime living space, the kitchen and living room. We were never rushed or pressed. They quickly demonstrated that they wanted to be part of our team and establish a long term relationship with shared value. In short, they wanted what we wanted. The contract was unambiguous and detailed every cost and a timeline for completion. It was clear that the they had developed long, trusting working relationships with their tradesmen. Electricians, plumbers, woodcrafters were all of top quality. The work schedule was well coordinated with very little down time on the kitchen and it was finished well ahead of schedule. The scheduling for the LR was a little looser but still acceptable. Other than our anxiousness to be in our new space, it never created a significant hardship. Importantly, they shared and understood our concerns and were advocates throughout the process. Their level of constant and caring communication was off the charts. My wife, Ellen, and I are working professionals and we had little time to oversee the project (nor would we know what we were overseeing) so we needed Adam and Lisa to represent our interested as if it were their own. They did. The quality and quantity of communication (text, email, phone calls, on site visits) were the best. Any potential stress point (the color of this, the design of that, etc.) was addressed and communicated quickly and with a high level of expertise. We needed expert advice as well as flawless execution and we got it from Ashley's. In summary, these guys know what they're doing and pack the gear to get it. The price was fair and represented fair value. Our short list for future projects is down to one -- Ashley's.

- Stephen B.

Mike's Handyman Services LLC

Mike replaced the glass back door at my home with a new door with wood at the bottom so we could have a doggie door. He went to Lowe's and picked up the door I had purchased earlier and arrived at my house earlier than promised. He removed the old door, sized the new door, cut the hole for the doggie door, installed the doggie door, and painted. He then took the old door to my brother's home and installed it there. He was prompt, professional, and reasonably priced. I would definitely recommend him to anyone, and plan to use him again.

- Shelley C.

Mike's Handyman Services LLC

Termite infestation in 2 car garage which had paneled walls. Mike took down the paneling, inspected the studs and replaced what was necessary. He put up dry wall and painted. Mike was very professional,courteous, prompt in returning calls, timely and efficient. The garage was pretty much a mess and he cleaned up and hauled off all the debris. We have scheduled additional interior work. He is super easy to work with and the end result is great.

- Carol L.

Bossier Construction Company

The carpentry is excellent - the crew is extremely punctual, knowledgable, and courteous. They worked hand in hand with the architect (also a great contact through this company)! I offer the highest recommendation for custom renovations.

- K E M.

Great Work Handyman Service

He began promptly, wasted no time, and all the cleanup was thorough. He was friendly and yet not familiar. He did exactly what I had ordered.

- Connie L.

Mike's Handyman Services LLC

I spoke to Mike and he came the next day to give an estimate. He looked at our list, then gave us an estimate of $300. He said that he charged $50 per hour, and it would take 6 hours. We knew that it would be several weeks before we could get the work done, because we had to special order the doors. When the doors came in, I called Mike, who was out of town during spring break, but when he returned from his vacation, he called me back and we set up a time to do the job. The front storm door was the first thing that he tackled, and there was a problem because the door was standard 8', but the house was built in 1939, which meant that the opening was bigger than the door. He had to leave and get wood to fix the difference. He caulked it and made it look very professional. The back door was next, and that required removing both the storm door and the interior door. Again, he had to add wood to make it look right, but did a beautiful job. Very little problems with the wood around the doors, which I was surprised about. I expected much more damage. He fixed the lock on the bedroom door, which is as old as the house, and wouldn't stay shut. It works just fine now. The last thing he did was put an exhaust vent in one of the bathrooms. This required dealing with the attic, old ceiling, and wiring. It looks great and works great. He cleaned up all of his mess and straightened up behind himself. When he finished, it had taken almost 10 hours, because of the extra work around the doors. He told me that it would be $300, because that is what he had quoted me, but I insisted on paying him more, and we settled on $400 plus the cost of the extra materials, which came to $480. We are thrilled with the job that Mike did, and would definitely recommend him to others and will definitely use him again.

- Judy C.
Contractors in Bossier City
General Contractors in Bossier City