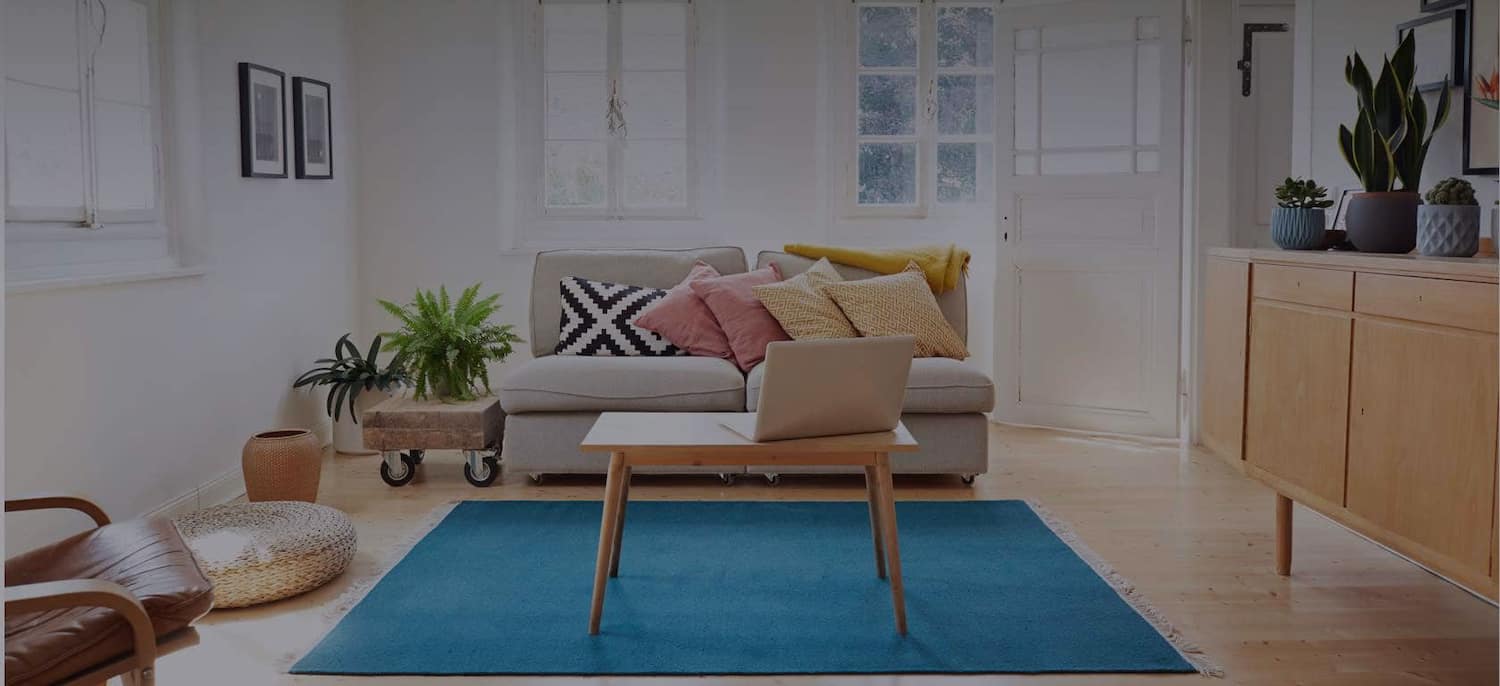 Get matched with top Locksmiths in Windsor, CA
There are 0 highly-rated local locksmiths.
Recent Locksmith Reviews in Windsor
All Over Lock N Key gave us excellent service. We are a property management company and one of our residential properties needed a repair on a antique front door lock. They were able to repair the existing lock in a very professional, timely manner. Good communication. They were quick to respond to our needs and took good care of us. We will use them again in the future.

- Estate Property M.

Unlockit Locksmith & Security

Very satisfied with the company. They quickly fixed the problem for a reasonable price. Very friendly and easy to work with.

- Greg C.

We hired Barak Lock and Security to rekey our locks. I found them to be very reasonable price wiseand they did a really good job. They were prompt, very polite, and we have had no issues with our keys or locks. We would use them again.

- Mary G.

It took only a few minutes for the person in the shop to replace some worn pins, and the lock worked smoothly again. I particularly appreciated being offered a choice of having the lock modified to exactly fit the key, or (what I decided on) to have the lock be set for what my key was before it got a bit worn. After the lock was fixed, my key worked perfectly. So: inexpensive (particularly compared to having a locksmith come to my house), very professional job, pleasant interaction. (Bonus - or warning, I guess - if you go to the Mendocino Avenue location for the locksmith, you'll find that the front of the venue sells *guns*; in the back are both the locksmith operations and a separate area that sells coins. I find it amusing to look around while I waited for my lock to be fixed, but YMMV.)

- JOHN B.

This is probably the best service i had! I called them because we have an emergency service. He did a fantastic job, respectful, cleaned up and he make sure that all locks are working. He was very very good. We were very pleased with his service. He went above and beyond with our expectations.

- Kimberly F.

It was excellent. They showed up on time. They were quick, very professional and cleaned up after themselves. It was really well done. Overall, I would recommend their professionalism.

- Marc M.

He was on time, very friendly, and gave excellent service. He was like an artist in handling our difficult job. He gets an A+ for the work, and he was very reasonably-priced. We also felt that he was very trustworthy, and we'll definitely use him in the future.

- Shirley B.

In October, '09 it was necessary for me to return to California from out of state to prepare my parent's home for a renter. It had been vacant for several months with access to the home only given to a handyman. Unfortunately, it was soon discovered that many items were missing from the home, garage, workshop and garden shed necessitating re-keying of all locks. I began calling locksmiths out of the yellow pages. The first two were either unavailable or appeared to not be interested in the job. Mike answered the phone promptly and was able to come out the same day and perform the work. Mike was pleasant to have in our company and performed his job in a timely and professional manner. We were very pleased with his work and would happily recommend him.

- Dawn G.

I have been pleased on all accounts. He is responsive. He is willing to travel to further locations.

- Preston M.

Mr. Meyer is a doll. He is wonderful, I really like him. His prices are modest. He does a really nice job and is professional. I always use him for any locksmith needs. He is always on time and keeps you informed. Mr. Meyer is also very nice to have around.

- Marion H.
Locksmiths in Windsor
Business Description:

Supplier and installer of Specialty finish products: doors, trim mouldings: case, base, crown, etc. Locks, thresholds, weatherstripping, security screen doors. Licensed california contractor.

Recent Review:

My neighbor told me about Dennis so I called him. He was very professional and knowledgeable and told me he could make the pocket door frame that I needed. He called me back a few minutes later and told me that he didn't have one in stock, but that "Bill" would drop what he was doing and put one together for me. Bill called about an hour later and said it was finished. I picked it up and it was great. Instead of using flimsy side wood strips, he uses 3/4" OSB for a full face side. It looks very professionally made. Dennis and Bill made my day! A great help to a novice renovator!


Reviewed by Dan H.

Rating Not Available

Pros who have not yet received a review do not have a rating displayed.

Business Description:

24 Hour Locksmith Solutions Bay Area Locksmiths is a mobile 24 hour a day 7 day a week emergency locksmith service. 24 Hour Locksmith Solutions Services The Bay Area we provide fast professional locksmith services in a reliable manner. 24 Hour Locksmith Solutions Bay Area Locksmiths is based out of richmond. 24 Hour Locksmith Solutions Bay Area Locksmiths invests all its resources into top of the line equipment and training for its locksmiths in order to give our customers fast and reliable ...

Rating Not Available

Pros who have not yet received a review do not have a rating displayed.

Business Description:

VIA is an artisan company concerned with Quality: delivering what keeps our clients coming back. We recogize you name, and your voice, not just your address. Our experience and insurance knowledge can make the difference between claims that get paid, and those that are not. Insurance: A pain we pay for to AVOID a worse potention PAIN.

Rating Not Available

Pros who have not yet received a review do not have a rating displayed.

Business Description:

Epic Alarm specializes in Security, Surveillance, Fire Alarm, Automation and UL-listed 24/7 Monitoring for your home or business. Epic Alarm is privately held company led by an industry expert with over 16 years of experience. Epic Alarm is licensed by the State of California (ACO #7125). Don't trust the safety of your home, family, business or employees to an unlicensed company. We offer a wide range from solutions at cost effective prices with service that makes you feel like you are a pers...

Rating Not Available

Pros who have not yet received a review do not have a rating displayed.

Business Description:

Rating Not Available

Pros who have not yet received a review do not have a rating displayed.

Business Description:

we provide 24 hours locksmith service so you can contact us anytime 24/7.

Rating Not Available

Pros who have not yet received a review do not have a rating displayed.

Business Description:

A trusted name since 1926, MCA is your friend on the open road, providing travel security and roadside assistance for people – and families – on the go. A membership in MCA delivers peace of mind so travelers enjoy their driving experience with less worry. We treat our members like we want to be treated, with faster response times than the competition. We've expanded our offerings to simplify even more aspects of your life, including free legal representation for moving violations, travel di...

Business Description:

At WISHEKS we want you to be 100% satisfied with your purchase. Our sincere goal is to provide an enjoyable shopping experience that encourages you to shop with us for years to come. On the rare occasion you receive a product that you just don't like or that doesn't match your décor, our experienced Customer Service staff is just a phone call away and will guide you through our easy return policy. At WISHEKS we want you to get exactly what you want and with our world-class product selection y...

Recent Review:

On Jan 9th I ordered a 4 drawer AMSEC Stor it Cabinet AND two AMSEC Jewelry inserts 1375033 from Indehomes that were advertised on their website. I did receive the cabinet on Jan 23, but without the two ordered jewelry inserts.
I called and talked to Andrea about it and shortly after that I received, without notice, a refund for the inserts. I did manage to get her on the phone and she said she would check into it. I then received an email telling me they were discontinued and she could not find them.
I wrote her back telling her that AMSEC had 18 in stock and even gave her the phone number to call. I again didn't hear back from her, and she wouldn't answer the phone, so I had to call her from a number she wouldn't recognize. She did answer and she sounded so sincere when she said she would really check into it. However, to this day I have never heard back from her.
In the mean time, I ordered them from another company (and paid more for them) but received them in 8 days.
They were very nice on the phone the few time I could get a hold of them; however I would have appreciated sincerity instead!
They rarely answered their phones and I never used their Live Chat when anyone was there even though I tried many times.


Reviewed by KAREN M.

Rating Not Available

Pros who have not yet received a review do not have a rating displayed.

Business Description:

Military discount 10%. Members of neighborhood watch 10%. Senior discount 10%

Rating Not Available

Pros who have not yet received a review do not have a rating displayed.

Business Description:

Miller Gifts, Locksmiths, ETC is a great gits store that is based in Susanville, Ca. They offer beautiful indian jewelry, religious books, bibles, and they can also handle your install locks and re-key locks. They have been delivering excellent service for the past 5 years to Susanville and its surrounding cities including Spaulding, Johnstonville, Janesville, Standish, Westwood, Litchfield, Clear Creek, Milford, Wendel, Greenville, Genesee, and Taylorsville. Crescent Mills is also included i...