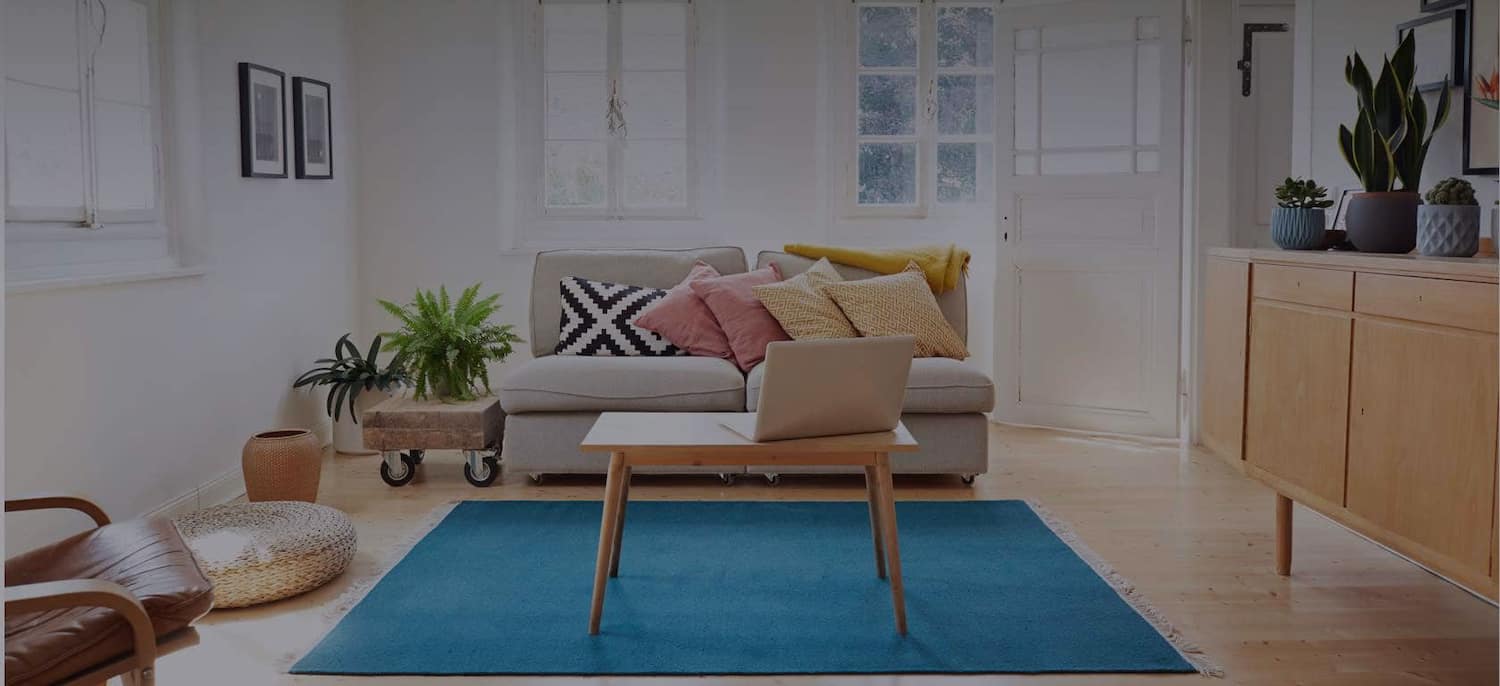 Get matched with top Cabinet Refinishers in Lakeside, AZ
There are 2 highly-rated local cabinet refinishers.
Recent Cabinet Refacing Reviews in Lakeside
Doris and crew did a great job. The glazed cabinets look beautiful..exceeded my expectations. The painting crew were very meticulous and professional. I would definitely hire them again.

- Karen K.

Doris and her team were very professional and although I wasn't sure exactly what I wanted Doris was very patient with all my questions and changes. It was a great experience and a great opportunity to get a new look to my kitchen without having to spend the money for new cabinets I was extremely pleased with the results and would recommend Doris and her team to anyone looking for a new look without the high price of a total remodel

- Dina F.

Schwarder Construction LLC

Aaron did an awesome job. I have never had a remodel project go so well. All the work was first class and done in a timely matter. He was in constant communication with me. I would highly recommend Aaron Schwarder.

- Pat J.

Highland Cabinets and Countertops, LLC

Success is in the details! And our Kitchen Cabinets and Entertainment Center installation was a smashing success thanks to David and Leonard Thompson of Highland Cabinets and Countertops. We were fortunate to be referred to this long-standing family run business. At my first meeting with David, I was instantly impressed with his professional and calm manner. We initially were looking for an artisan crafted Entertainment Center-but after seeing examples of his work we also opted to reface our twenty-year-old oak cabinets-while in great shape-were outdated. David made several trips to our home to view the site and get exact measurements. He listened to our ideas-and it was immediately apparent that his goal was to deliver our vision. He generously invited us to visit several of his job sites to confirm our preferences. He explained everything in detail, always confirming our understanding of the project by inquiring "Does that make sense?" He wanted us to understand every detail and was willing to modify any of our requests. His master craftsmanship in creating our cabinets and Entertainment Center was beyond our wildest dreams. Even more impressive was his customer service! We scheduled our project at least 3 months out to get on his busy calendar. David was in touch with us by phone every step of the way. I felt like we were his only customer-and clearly, we weren't. He delivered top notch personalized, attentive service. Long before our cabinets were installed David had earned our trust and confidence. When our appliances were installed-we discovered we needed an adjustment to our cabinets. David and Leonard graciously rearranged their schedule to provide immediate service so we had full use of our kitchen. Never fear-David and Leonard are here! A remodel is a very challenging undertaking-especially since we were not on site. David provided great referrals on any subcontractors we might need and offered to touch base with them as needed. He has a great working relationship with many of the contractors in the area-which increased coordination and communication on our project. There aren't enough accolades for David and Leonard-truly! They deliver old fashioned CUSTOMER SERVICE-they are honest to the core-and their word is their bond. They aren't done-until you are happy. Our project was completed to perfection and on time. We are overjoyed!

- Karen H.

Brian was very professional and precise. He takes great pride in his work. He was there when he said and completed the job in a timely manner. He was well trusted.

- Helen F.

Ferguson Custom Cabinetry & Millworks, LLC

Cabinets were ordered on Dec 12. Due to the holidays they were not delivered until the last of Feb. This was the cabinet makers that were late and no fault of Ferguson's. Tear out and replacing with new cabinets re- plumbing and installing sink took about a week. with another week to patch walls and finish flooring strips. The owner came by several times during the insulation to make sure everything was to our satisfaction. He made any changes that needed to be done during his visits. He adjusted things we had not found. Very professional and has a good eye for detail. The only downside to the whole operation was the timeline. It took more time that we were first told. This however was no problem for us and the extra time spent was evident with the terrific job that was done. I would not hesitate to recommend Ferguson Cabinets to anyone looking to do any type of kitchen remodel.

- Gary D.

Ferguson Custom Cabinetry & Millworks, LLC

We wanted to keep our business local and heard how good the Ferguson's were at counter tops and cabinet making. They did not disappoint us in any area. They showed up when they were expected, worked overtime when necessary and even helped with some things that had nothing to do with the work we hired them to do. I wish every business that we had to deal with in the complex moving of our office was as meticulous and prompt as Ferguson's was. I will give them the best rating possible any day of the week. Price was very reasonable and work was exceptional.

- Jorge H.

Ferguson Custom Cabinetry & Millworks, LLC

Wellborn cabinets arrived in less than 3 weeks. Quality and appearance were truly excellent. Installation revealed that one Lazy Susan was 3" narrower on both walls than old one it was replacing, as was true of the cabinet above it, because I did not know what the codes on the schematic meant. I had not been told that these two cabinets would be smaller than the ones they were replacing, and it meant that a large gap would exist adjacent to the refrigerator on the opposite end of that wall. Measurements by the installer revealed that there was room for two cabinets the same size as I previously had, which seemed obvious, since the old and new cabinets would occupy the same space. Those cabinets had to be reordered. FCC insisted that I pay $1100 of the replacement costs, although the general contractor offered $400 worth of extra services to help compensate. Still, I felt I was paying $700 extra because the job was not sufficiently measured and explained to me. The new cabinets created about a 3-week delay in the project. When they arrived, of course they fit exactly where the old ones had been. The installers were excellent--no problems that they couldn't solve beautifully. I choose door pulls and knobs from a catalog FCC had in the showroom. The photo looked as if the finish color I chose would look like stainless steel. FCC did not have samples in the showroom, and did not offer to send for the free samples of colors that I later found out through some online investigation were available. The hardware that arrived was black. When I called FCC to say that there was a color mistake, I was told that a sample of the new color would be ordered. Meanwhile in another local showroom I happened to notice two turnstiles showing the same complete hardware line from which I had chosen. That confirmed my new color choice, and I asked FCC to re-order, which they did. To try to restore a good relationship with FCC, I decided to drive the box of incorrectly colored hardware to the FCC showroom. I wanted to smooth the unpleasant feelings from the cabinet reorder, and to ask FCC to go to bat for me with their wholesaler about returning the hardware that was in hand. Yesterday I got an invoice (via email, with no letterhead or address,) which charged me for both the incorrect and correctly-colored hardware. FCC denied that I had delivered the box of hardware, in person. I was told that the wholesaler will not restock, and that a search of their showroom did not reveal the box of hardware I delivered to them. This was too much, after the $700 I paid to get the correctly sized cabinets. I wrote a check to include one set of hardware. I can't see how a supplier who provided no physical samples of the hardware can fail to understand that ordering shiny objects from a catalog can be misleading. While the cabinets, quartz countertops, and hardware that I ordered through FCC were beautiful and of excellent quality, and the installers and scheduling were also professional, there is a need for more professionalism in the business end of things. I paid actual dollars for those shortcomings. I had hoped to give top ratings to FCC, as the people involved are highly likable. Their associated contractor was excellent. My advice would be to make sure you ask about every tiny little thing on the schematic and contract rather than trusting that they understand what you want. These are just my opinions. I feel I can only recommend FCC with some reservations, as the unpleasantness of the disagreements about the cabinet sizes and hardware finish seems very short sighted in a community as small as the Sedona/Verde Valley area, where word of mouth by satisfied customers is the best advertising.

- suzanne c.

Elite Custom Painting & Cabinet Refinishing Inc.

I received my estimate today from Joseph Labau at Elite Custom Painting & Cabinet Refinishing Inc a week later after he looked at the job. I was very disappointed with the total price for the project. Joseph Labau sent me an estimate of $18,150.00. That is ridiculous & outrageous! You can buy everything and more BRAND NEW and installed for that price. This is an ridiculous and outrageous estimate and not at all considerable. It is supposed to be cost-effective and a "fraction of the cost" like your website describes. I should've been told a rough estimate the same-day. I counted on Elite Custom Painting & Cabinet Refinishing Inc. to send me a reasonable price for the project and then we could've went ahead and started on it. If I knew it was going to be an outrageous price like this I would've shopped elsewhere sooner. My time has been wasted. I'm very disappointed and ****** off. How could you send this estimate? This is not a normal price for the project. This is my personal opinion and I would not recommend them.

- Senaid T.

Ferguson Custom Cabinetry & Millworks, LLC

Ferguson Custom Cabinetry and Millworks, LLC. Let me start by saying that the job that Ferguson did for us looks pretty good. Getting there was a nightmare. The very first day that they were to begin work, they were two hours late. There was no phone call letting us know that there was a delay. They just showed up late. Then the owner of the company left at three. The following morning, they were on time and the owner left during the late morning for a ?business meeting.? We were told that the project would take a day or day and a half. While I thought that the scope of the project was greater, I wondered how he was going to complete the job on time when he was arriving late and leaving early. The owner DID come in on the weekend to finish, but anyone who has ever had construction done in their home knows that it is quite an intrusion and to disregard the value of a paying customer?s time is questionable business ethics, at best. We then had an appointment for the following Monday at 9 AM. At 9:15, having already suffered the disrespect for the value of my time, I called their office to find out where they were. The person who answered the phone happily related that they were all there talking about our project. Again, there was no call to let us know that there was a delay. When I expressed my displeasure, the owner asked why I hadn?t called earlier. There was no delay. He wasn?t coming at all since the parts he was waiting for didn?t arrive. The last day that he was supposed to arrive, I called when he was late AGAIN and complained to his wife, who works with him. He had told her that he was not scheduled to come that day. Two stories to two people regarding the same issue. The owner actually yelled at ME because I was unhappy with his scheduling and accountability. I asked for an itemized billing of the project. Our last invoice arrived by e mail without the details that I had requested. I requested the billing on four different occasions via e mail and telephone where I had to leave a message as no one answered the phone and I am still awaiting an acknowledgement of my request. At this stage, I am still awaiting action from the Better Business Bureau to get my documentation so that I can reconcile and pay the final 4 percent due on the project. I finally received that information after Ferguson?s submitted bills to the BBB amounting to about a thousand dollars less than we had previously paid them. I took MY time to inform the BBB as to what I had paid and what I had been billed. Two weeks later, I received the invoices via the BBB. Within 24 hours I wrote a check for the amount of this final invoice. That was on July 29. The check has yet to clear. I did ask the Better Business Bureau to reach out to them again and as of Aug 31, I have heard nothing. While the work and quality were generally acceptable, Ferguson?s customer service was nonexistent. If you don?t mind dealing with a business that has no respect for the value of your time and will yell at you when you express your displeasure and treat you like you?re an inconvenience, Ferguson?s are your kind of contractor.

- Keith V.
Cabinet Refacing Contractors in Lakeside
Explore Our Solution Center for Helpful Cabinet Refacing Contractor Articles
Find Cabinet Refinishers in
Cabinet Refinishers in Lakeside