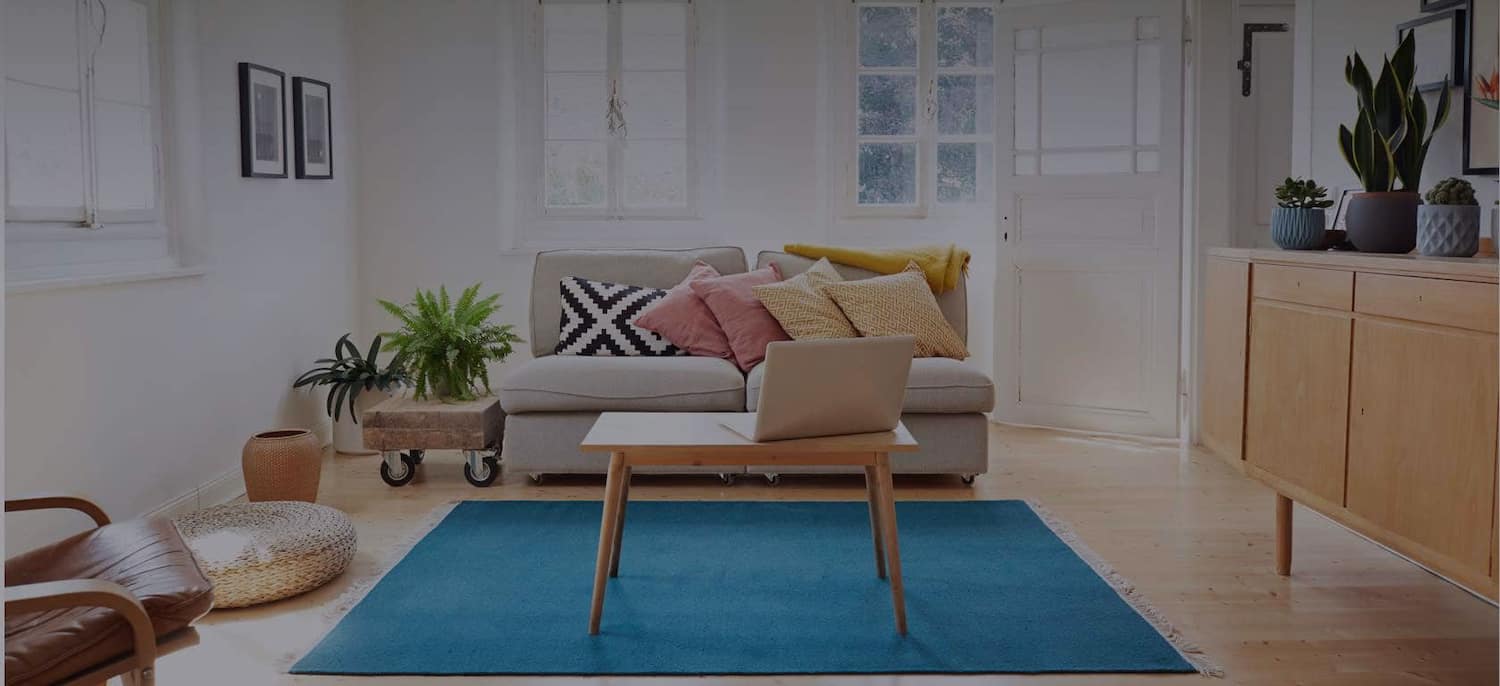 Get matched with top Patio Pavers in San Jose, CA
There are 88 highly-rated local patio pavers.
Recent Hardscaping Reviews in San Jose
I highly recommend Oren SOD Home Group! He is very knowledgeable, answered all my questions (and more) , very professional, and responsive. Oren spent over 5 hours during our first meeting showing me all the possibilities that can be done to my house (kitchen, bathrooms, livingroom, dinning room and all the rest of the house), if you know little about all the little details about remodeling your home (like I do), Oren will definitely explain it to you in terms that you will completely understand and turns your ideas into this beautiful 3D design. Oren also had awesome ideas and recommendations on how to attain your dream home. He knows house histories, and why houses were built in a certain way! He is unlike any other contractor that will just throw out random price of how much the renovation could cost you without showing you hard proof. I am a visual learner, so when he made this amazing 3D design using the exact measurement of my house, he by far blown my mind with his experience and knowledge. It even gave me a chance to actually change few things that did not quite look right with kitchen. He will make sure you will enjoy and have fun designing your home. Bar, you are the best!

- Charles O.

This is the second time we hire Everlast Construction, this time it was much bigger project last time we just moved in couple years ago we did basic remodeling and some cosmetics. This time we expand the home did really complicated remodeling in 2 phases. Our PM was Ariel he was the once who managed the first project, this time when we called we ask for Ariel and they told us he don't really does that anymore, when we contact him directly he was immediately told us he will be the one who will manage it for us. We would hire them anyways but we already know Ariel he know us it feels so right that he just jumped in we didn't even ask him to do it for us. The process was very good, The work came out to be catalog photo, we are so happy that we hire them the second time for this project.

- Terry V.

Ryan and his team were super responsive, worked very hard, and worked with us to ensure that the final product mirrored our vision. From the initial discussion to Ryan and his team being on site and ready to go right t 8am the first day, through their continued work with us to mold and finsh our front yard, the team was fantastic and respectful.

- Matt L.

My wife and I initially did not believe the timeline that was provided for the scope of work that needed to be done (1/3 an acre, combination of pavers, turf; requiring steps and work around columns). But Nader and the folks at NAB construction stuck to the deadline and completed the work on schedule. We were equally impressed at the attention to detail -- with Nader as project lead constantly reviewing the plans with his team to make sure the specifications were as discussed.

- Kian K.

Alejandro and Ignacio made our dream backyard and front yard happen! They were incredible to work with – very professional, timely, friendly, and gave high-quality service. They kept us informed of the progress at all times and we are in love with the outcome! We continue to receive many compliments about our front yard and backyard and we have several neighbors interested in considering them for their projects. Consider AGS Landscaping for your project – we had an excellent experience and we are extremely pleased with the work. We're are going to continue to have them maintain our yard on a monthly basis with the Saturday lawn care service they offer. It's a pleasure writing this review and we highly recommend Alejandro and Ignacio! Thank you. --- Project Details --- Our front yard and backyard were a sight for sore eyes (AKA a hot mess.) We had dead grass, weeds growing everywhere, uneven surfaces, broken rotting fences, and more. Alejandro and Ignacio built a new backyard redwood fence with triple lattice, a beautiful modern Melville retaining wall with irrigation, slate finish patio, modern concrete slabs in the backyard with drainage and irrigation, front yard landscaping, front yard fence, expanded concrete in our driveway, added modern gravel to the front and backyard, as well as, fresh black mulch. After submitting our project to Angi's list, they reached out to us within the day and provided a quote within the week. They were patient and flexible with us with all of our questions and would come out to visit our project site several times as we made changes to increase the scope of the project before we finalized the plan. The project took about a month and they stayed on track with the schedule. Alejandro and Ignacio understood our vision, gave great ideas to add to the plan, and were helpful in calling out any trade-offs. They were onsite daily, easy to each and very open to questions, and providing recommendations.

- Ali H.

I am pleased to be writing this review today. A brief history of my previous experience in trying to get this project done. I literally met with and interviewed up to 10 companies or individuals for this backyard project. Every one of them came in at a price I was not happy with and designs that were really not on point. I received a flyer in the mail about a discount sale happening with System Pavers. I had heard of them, was reluctant, but thought I had nothing to lose by just having them come meet with me. In all sincerity, it was the best, unexpected event to come my way in some time. Darryl McMillan was the sales rep as well as the designer. I had looked at many designs, but this man sat down right there and then and came up with a conceptual drawing that was unparalleled to all those others and it hit all the boxes for me. Darryl's skills impressed me. Fast, effective, personable and on many occasions walked me though things giving up of his time, again and again....and again. The quote came in under those of all others. I agreed to move forward. Then came the construction. Jeremy Durfee was the lead. He was prompt, profession, personable and an effect leader for his team. The work moved along like clockwork. I hit a concern in the middle of the project and it was addressed and corrected promptly. They finished this project in warp speed. As things moved forward I realized I needed additional work done. Jeremy promised me he would be there through the whole project if that was desired. I again sought another bid, only to come back to Jeremy (why did I not do that to begin with?!) He responded to my deadline desires and demonstrated consideration for the needs of his customers and his team. He, like Darryl, is a true professional. I see them as a well oiled team. In fact, I was at a neighborhood party last Friday evening (this is all true) and my neighbor leaned over to say he watched from the widow of his home office and saw my project going up. He said the teamwork was remarkable and the speed it went up was impressive. Additionally, though, he added much to my pleasure, " it looks fantastic, it is really beautiful." Naturally I gave them the name of System Pavers. He just bought his home and will likely be doing some backyard work! I advised him to choose these guys. Who wouldn't? Thank you both Darryl McMillan and Jeremy Durfee. Sincerely.

- Mark J.

Antonio and his team have been great! I hired him first for a simple project, removing weeds and placing weed barrier and rocks between two fences. Everything looked so nice so I hired him to build a retaining wall and install a large planter pot with irrigation on an awkward slope we had. It opened up the space so nicely. Antonio is currently doing my backyard soft landscaping and irrigation. So far everything has been fine. He is quick to respond to texts and phone calls and communicates well by answering questions and providing input. Antonio has been a pleasure to work with. He's knowledgeable and hard working and won't let you down.

- Jackie Picazo Alamo ..

Very well. We got excellent design advice from Scott. The project manager, Cesar, was very attentive to our needs. The quality of work was very high. The results were visually impressive. We had a putting green put in with a seating area made of pavers. The work was done on time and problems that arose were quickly fixed. We were completely satisfied with the work and the result.

- William P.

DAC landscaping did an amazing job from start to finish, their attention to detail is incredible. We hired a designer for our oddly shaped yard and they worked with our designer to ensure all the nitty gritty details were decided and buildable. In the end, I'm extremely happy with the craftsmanship and outcome. They truly take their time to select the best materials and over-engineer to increase longevity. Would definitely hire again.

- Christopher T.

Humberto is amazing! He can handle any task and will do it with thoughtfulness and precision. Humberto has done 15+ different projects for me over the past 4 yrs. Here are a few projects Humberto has performed: *Graded, cleared an area of roots, rocks etc., to build a foundation with pavers/pea gravel for a shed on my property. *Cut an entrance into my crawl space. (Surprisingly there was not access to the attic when I purchase my home 4 yrs ago) Humberto created a ceiling access door in my master bedroom closet, and when we gained access to the attic, he spent several hours cleaning the attic of 50yr of dust/debris. It was spotless when he finished. *He cut with absolute precision wood backings to the 17 stairs leading up to my home. I needed backing to the stairs in order to install lighting. Humberto did a perfect job, and it required absolute precision as the stairs are not 100% even/precise/level (Mill Valley 1965 home), so he had to measure & cut every stair backing with perfection. *Tree trimming for 3 oaks, 2 acacia, and a huge Eucalyptus tree on my property. *Yard cleanup, weeding, and spreading of fresh mulch/wood chips on my entire front lawn. Hauling away entire pick up truck loads of yard debris to the dump. *Installation of a TV projector on my ceiling and the 110" movie screen in my master bedroom. Again, this required absolute precision. I highly recommend Humberto for any project that requires precision and thoughtfulness. He's not your average handyman! He is punctual, honest, talented, and polite.

- Danielle B.