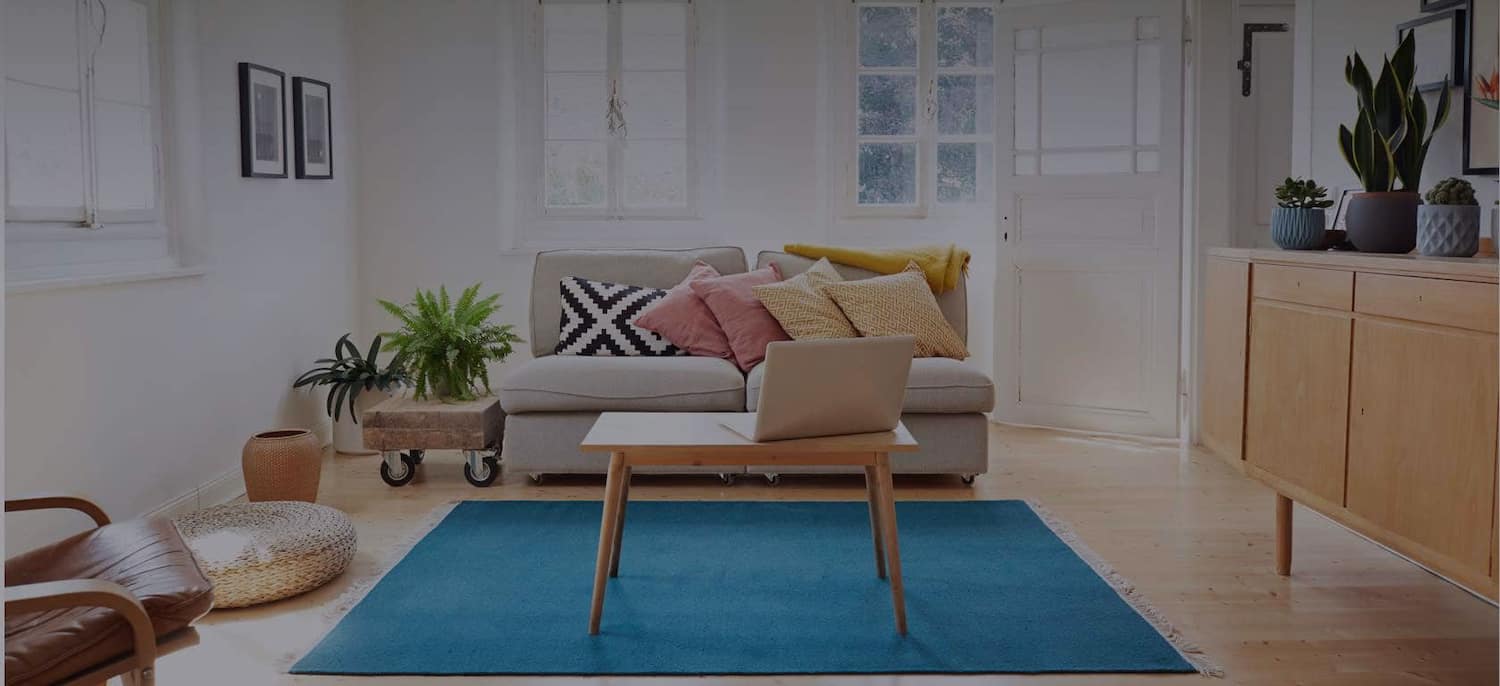 Get matched with top Marble & Granite Companies in Sacramento, CA
There are 46 highly-rated local marble & granite companies.
Recent Marble & Granite Reviews in Sacramento
America's Dream HomeWorks

We want to thank you for the fantastic job you did remodeling our master bathroom these past three weeks. Considering all of the work that was required we couldn't believe that it could be done so quickly. But it was! Your team was absolutely amazing from the very first time they showed up through the last minute they were here. Always on time and ready to dig in every day. Their skill, experience and coordination between themselves and with us made for a smooth and efficient process. They were professional and courteous each and every day and kept the work-site clean and hazard free. We really appreciate their concern and efforts to make us 100% happy and would be pleased to recommend them and Dream Home Works to our friends, neighbors and family. Again, we sincerely thank you for a job well done!

- Charles R.

Very accommodating and worked around my schedule. Arrived on time and completed the installation as designed. Did a great job. Will definitely hire them again

- Manuel M.

The designer/salesman (Dan) was very knowledgeable and helpful. After we made our decisions, we were given a very specific schedule that the various team members stuck to. All were prompt, professional, and did excellent and specialized work. Would highly recommend them and we will someday use them again for our bathrooms.

- Frank B.

Amazing service. The owners are GREAT. We were looking to upgrade our kitchen. We came across Brazilian Stone and couldn't be more pleased. We had a lot of questions and they didn't hesitate to listen and answered all of them. We didn't know anything about the granite and marble countertops because we had the 1950 old school out dated one. Greg is very knowledgeable on all the different stones . We stripped down our cabinets and put a dark / blue gray stain on the doors so Anna told us to bring a door with us so we see how it looks together . When we arrived they come out and welcomed us. Showed us all the different countertops they have and how he could do the different edges. Greg moved Piece after piece showing us all the options. We found the one more Beautiful then I could imagine. After we picked it out he set up a time and date. I'm thinking it would be weeks from start to finish but no was I wrong. Within 3 days from we picked it out I had my new kitchen countertop. They came in the morning like 10am to do temple and by 3 pm we had our new countertops installed with no issues. I was amazed looking at my kitchen I couldn't believe it was mine. Looks like a million bucks! I can truly say Brazilian Stone company is amazing from start to finish. The customer service and selection they have is a great feeling. Thank you very much and I will be calling when I'm ready to do my bathroom!

- Savanha W.

Red Diamond Marble & Granite

Remodeling of our kitchen and bathrooms, tile and granite counter tops. This company is amazing. They are respectful, kind, and leave the job clean every day they were at my home. I just can't say enough about Dennis and his crew. I have referred 2 other friends of mine and he has done an amazing job for them as well. Patsy and Mike Cooper

- Patsy C.

Schatz Construction and Restoration

Everything went well, after a late start due to the COVID virus. Original planning and cost quotes by Sunny made it very easy, with her knowledge and experience. From the start, they made sure the dust stayed in the construction area. The workers were pleasant, and the different construction teams worked well together. The demolition, removal of cabinet doors, electrician and drywall work, installation of the new cabinet and countertops was well organized and completed in a timely fashion. We were always kept informed as to when work would be done and what to expect. We are very happy with the outcome, and the kitchen looks fabulous. Glad to have found Schatz Construction.

- Ken R.

America's Dream HomeWorks

If what you are looking for is the best possible upgrade project imaginable in your home, America's Dream Homeworks is the company you want to hire … period. My wife and I shopped around a few different remodel companies for our master bathroom job. There were several things that set America's Dream Homeworks (hereafter "ADH") apart from the competition. First, the quality of the materials. Upon entering their huge showroom floor, you notice that they order and work with huge slabs of rock. We were looking to have our shower walls be made of single large slabs of stone, rather than tile or other patchwork linked together by grout. Grout is the first part of one's shower to gather mildew, so having a single rock panel for the wall has a marked impact on reducing mildew problems. In addition, the other materials that they work with were all five-star quality as well. After leaving the showroom, we were sold. The only thing that could have made us choose another company at that point would have been poor customer service. However, the service team also left us very impressed. Osa, our in-home design consultant, was incredibly friendly, very informed about all of ADH's product offerings, and had a very good knack for hearing my wife's style preferences and finding great solutions for our bathrooms. She took her time taking measurements, and looking through product offerings to find solutions that would work well for our space. Osa presented us with a few different options for materials, at various quality/price tiers, so that we got a very good idea of what our finished job would look like at various price points. My wife of course chose some of the most high-end materials for our job, but it was within the scope of our budget. The entire in-home design consultation was handled thoroughly, methodically, and the end result was a design we knew we were going to love. Great work, Osa! Now we waited. Julie was assigned to be in communication with us during the waiting period and she was diligent about keeping us up to date. ADH had current projects ongoing and needed to make sure those were properly wrapped up. In addition, our materials had to be ordered and some of them had long lead times. Contract was signed in late October 2018. All materials were not received until mid-February 2019. For projects such as this, delays are a reality that must be both expected and worked around, so we were ready to wait. Julie also did a very good job keeping us informed during the waiting period, so we were never left in the dark and always knew what was happening. Mid-February arrived and our installation team was ready to go. Alex, Eric, and Ivan were our main go-to guys for the work. They demoed the bathroom. Upon opening up the walls, one often finds unexpected surprises, and we had a couple, but nothing serious. Within the first week, all of the principle demo work was done and they were ready to start installing. They did the ground work for the install of the various parts of the project, including taking extremely detailed measurements for the stone work. Throughout the entire process, the guys were very sensitive to our needs (we have a two-year-old son, so they were particularly sensitive to his nap and bed times) and they worked super long hours to make sure we stayed on schedule. Demo, patching up, and prep work took about a week and a half to complete. The special stone team came in led by another Alex (different from the Alex taking primary project lead) during week #2, and they were miraculously in and out in a single day. There was one panel in the master bathroom that they could not install on that day because we ordered a jacuzzi tub, so they needed the space open to access the wiring for the motor installation. Overall, though, we couldn't believe that they did the stone work so incredibly fast. Also, the resulting fit and finish is super professional. It is extremely difficult to tell where two rock panels are cut and bonded together because of the seamless way they sealed the pieces up. Also, they did an amazing job matching the rock patterns from panel to panel, such that even where two separate panels are adjoining, the patterns flow from one to the other almost seamlessly. It was a fantastic install job! Week #3 rolled around and the team did some more basic patching work, including hooking up the sink hardware and installing our new toilets. However, this was a quiet work week as they scheduled some other install projects and gave some time for the rock sealing to set-up properly. Week #4 they knocked out the countertop, new sink hardware, and backsplash in our guest bathroom. Two-day turnaround for that. Then, they moved back into the master bath, installed the tub, put the final rock panel in place (complete with stone access door for the tub motor), and grouted the shower floor. Only the glass and some final patch-work remained to be done. There were a couple of additional delays for the glass delivery, which took two weeks, but again we knew that delays like this are commonplace for a project like this, so we took it in stride. Also, we were able to start using our jacuzzi tub and shower even though the glass wasn't in yet, so we could start enjoying our new space while we waited … and enjoy it we did! Once delivered, the glass was installed in just two hours, and as of this morning all of the finishing touches were put in by Ivan, we passed city inspection, and happily shook hands with the team congratulating them on a job well done. Our finished bathrooms are … well … the company is called America's Dream Homeworks for a reason … our finished project is like a dream come true. My wife and I now have our own personal luxury spa in our own home, complete with jacuzzi tub, overhead rain shower (with detachable spray handle that we can hold and modulate water pressure to while still getting rain shower from above), gorgeous rock walls with beautiful clear tempered glass enclosing the shower, and brand new countertops with deep sinks. We only did half of our guest bathroom. When we finish that project (need to remodel the shower space as only the counter tops were done in there) we will be calling ADH back. Overall 5-star work. 5-stars on the finished job. 5-stars on the customer service at all levels. 5-stars on the quality of the materials. 5-stars on the communication before and during the job. 5-stars on the professionalism and friendliness of our install teams. I can't use enough superlatives for this company, for its people, and for the top tier quality of their workmanship. I say again here to close what I said at the beginning … if what you are looking for is the best possible upgrade project imaginable in your home, America's Dream Homeworks is the company you want to hire. We could not be happier with the result. We will be calling them again in the future.

- Daniel C.

America's Dream HomeWorks

Excellent, a very fine job from start to finish. Excellent attention to detail and quality, very happy with the finished product.

- Robert D.

America's Dream HomeWorks

They were really good. It's about what I expected. They were really good, I was very pleased with them. I would use them again if I had something to do. One thing that I particularly liked was right in the middle of scheduling a problem came up where I couldn't do the project when we originally planned. I had to put it off for about 5 weeks because of an emergency in the family. They were very kind and had no problem with doing it, and it was great.

- joanne g.

America's Dream HomeWorks

The team that worked on our home were extremely talented and skilled craftsmen. There were no shortcuts . Fred and Alex became like part of the family. They were very skilled at all facets of the construction and finish work. Serge did a great job on our tile. The granite is gorgeous. Very skilled fabricators. This company does it all and the quality of the work is the best I've seen. People were punctual, very courteous, always cheerful and happy and seemed to love what they did. We missed them once the house was completed. We recently called because a piece of the engineered floor was moving. Fred came out, cut out the piece and put in a new board. The original plank had delaminated, which was not an installation issue, but it was managed efficiently and professionally by this company. This occurred about a year after the job as completed. Several folks had suggested the way to repair it was to inject glue into the delaminated area, we were very glad that this was not the approach used. Replacement was the better option. We would definitely use this company again. Their work is beautiful and their follow up on any issues is very professional.

- Kathleen W.
Marble Contractors in Sacramento
Deals in Sacramento for Marble & Granite
Find Marble & Granite Companies in
Marble & Granite Companies in Sacramento