Compare quotes from top floor polishers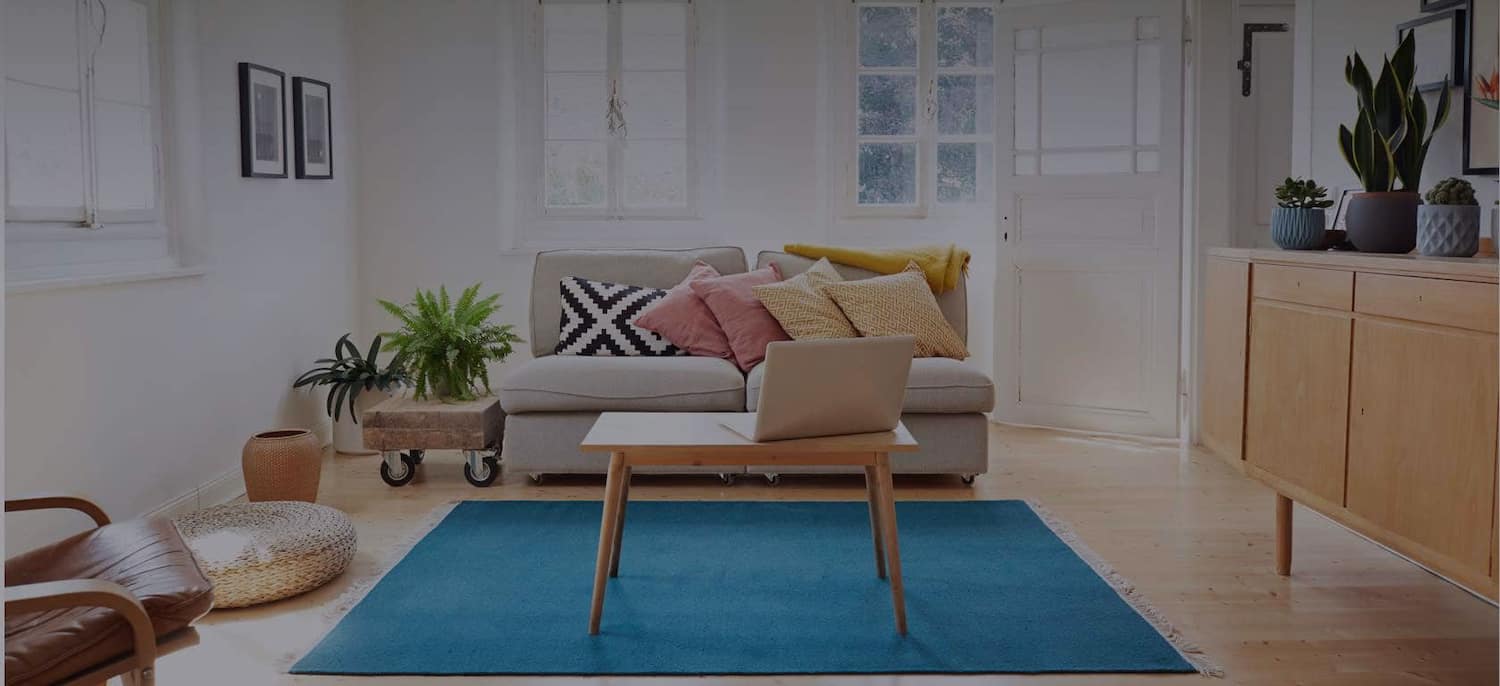 Get matched with top floor polishers in Oklahoma City, OK
There are 1 highly-rated local floor polishers.
Matching on Angi
Share some details about your home project.
Within moments, match with highly-rated local Pros.
Compare quotes and choose the best Pro for the job.
Recent Floor Buffing Reviews in Oklahoma City
Scotts Precision Detailing

Everything went well. Both of our vehicles are spotlessly clean and polished inside and out. At least one of the leather seats on my vehicle had some ground in grime and had turned a little black. Scott was able to get this out and they look as good as they did when I purchased the vehicle. I

couldn't be happier and I wouldn't hesitate to recommend him

Skyyline Dent & Hail Repair

I took my car to them on a Saturday, and was told it would be ready a week later, specifically the next Friday. So, I called them a week later on Saturday since I had not heard from them, and was told it would be a couple more days and ready on Monday - that they just needed to get it detailed.

(According to my insurance, this was a 3 day job). I was told when I dropped the car off that they were working everyday including Sunday to get cars done. But when I asked about it being done on Sunday, I was told they were not open on Sunday. So, on Monday I got a call from them that they had damaged my car further during the process of the repair, and the roof was needing to be painted in the shop. It was going to take 3 days for the paint to be done. They had to call my insurance out and get the estimate changed. The car was not ready until Friday at 5 pm, and I picked it up on Saturday. The damage to the roof was the size of a quarter, not sure why that took 4 days in the shop to paint. And they were pretty rude in the shop - I provided them with a cashier's check for the amount and they attempted to call the bank and verify funds. WHAT? All around, not a good experience. I would like to say better things, but in general, I won't go back. On the day I picked it up, they refused to walk me through the repairs, and I was sick of being there so long that I left. I observed later that some of the damage was not repaired, but I won't be taking it back for another 14 days of the run around. I understand it was after the tornado and they were busy. Perhaps better communication would have helped, like calling me to tell me they were running behind instead of waiting for me to call them. It was a huge inconvenience to be without a car for 2 weeks. I will question it in the future when I see so many five star reviews for a business that is so new
Buffing Services in Oklahoma City
Business Description:

AEA Environmental is a one-stop shop service center for mold and lead testing and remediation. We also specialize in indoor air quality investigations as well as residential and commercial cleaning services.

Recent Review:

They were excellent. Elijah is very personable, does the work himself, and answered all the questions we had. He was a pleasure to work with. This was the first mold problem. The second time, we had a new

issue in the bathroom. Elijah came out again and did consultation, did pretest, post test, and had his crew do the cleaning. He did the spraying and fogging of our house. He has always been very responsive and we trust him completely. He is very conscientious, detailed with his report, and he knows his stuff. We have recommended him to several others including family and we would continue to highly recommend him to anyone. We would definitely hire him again

Candace M.

Business Description:

Our commercial cleaning service is trusted by many businesses and organizations in the Oklahoma City and surrounding areas – places such as Ross, Dollar General, Barnes & Noble, Best Buy, Dental Depot, Biomat

Plasma Center, Bancfirst, and more. Discover the secret they already have, and let Spic & Span Commercial Cleaning handle all of your on-site cleaning needs

Business Description:

We are a locally owned and operated company with a staff of 12 who enjoy restoring our customers vehicles back to pre-accident condition. We work closely with all insurance companies as well as our out of

pocket customers to get the best repair for the best value. We also specialize in fleet vehicle repairs including executive company cars, work trucks and service vehicles. We offer nationwide warranties and on-site rental cars. We know how important it is to have a body shop you can rely on..

Recent Review:

I called to ask if they would reattach a bumper. I was told to bring it in and they would let me know if it could be reattached of if it would need to be replaced. I expected to pay $48.00 per hour for labor

and the cost of any parts (such as clamps) that may be needed. I went in the next morning. They reattached the bumper and charged me nothing! I'll definitely go there again when I need service and will recommend them to everyone I know

Sharon K P.

Business Description:

We take care of everything!! We serve all of Oklahoma and North Texas!!

Business Description:

Skyline Dent & Hail Repair offers a full auto body, paint, dent, dings, creases, & hail damage repairs. Our technicians are best in the nation with over 15 years of experience. Let your dents be our problem.

Recent Review:

After recent hail events in OKC, I needed to find a place to perform hail repair on my newly purchased truck. USAA sent me to a place where they wanted to take off the roof of my truck and put it back on--all

reviews I have heard about this was negative. I decided to check Angie's List for any company that performed hail repairs and came across Skyline and their great deal of $38 = $500 towards your deductible. Knowing that it would take at least two weeks to complete the hail damage, I was not expecting my vehicle back soon. <br /> At Turn-In <br /> 1. They explained to me that removing the roof is not a good option and they would not do that = A <br /> 2. They stated that they could talk to my insurance company and try to get a spray-in bedliner installed at no charge = A <br /> At Delivery <br /> 1. The truck was delivered to me with the paint on the roof visibily showing lines of&nbsp;where they forgot to&nbsp;paint or where the paint ended = D <br /> 2. The new hood that was installed&nbsp;had white scuffs on the front and needed to be&nbsp;buffed out = D <br /> At Delivery Part&nbsp;2 <br /> 1. The paint and hood were fixed = A <br /> 2. The section between the hood and windshield, where the wipers are, was scuffed on one side and&nbsp;broken on the other = F <br /> &nbsp;&nbsp;&nbsp;&nbsp;- This wasn't a&nbsp;little break, this was a break that was so noticable that it shouldn't have even left the parts section for delivery <br /> At Deliver Part&nbsp;3 <br /> 1. All parts, paint, and whatever else was fixed to perfection = A <br /> 2. What was clearly a 1 day&nbsp;job took 3&nbsp;full days and&nbsp;ME having to call them to see&nbsp;if it was ready =&nbsp;D <br /> Overall, I'm not really sure about this experience. Although there were courteous throughout the process and went beyond what I expected in getting me a spray-in bedliner...the multiple times&nbsp;I was given delivery on the vehicle w/ it having things&nbsp;done incorrectly or broken and the fact I had to call each time to find out my vehicle had been ready for delivery well before my call--I cannot recommend this company

Christopher A.

Business Description:

We are a one stop shop we do it all, from engine repair to paint and body repairs and upholstery, no need to go anywhere else to have your engine rebuilt and your seats repaired at the same time!

Business Description:

imperial cleaning services provides commercial building cleaning for the Oklahoma city metro areas carpet cleaning for the Oklahoma city metro areas and residential cleaning using roto vac carpet technology

www.imperialcleaningokc.com call 405-546-8859 today

Business Description:

Automotive Detailing at its finest. There is always a welcoming smile no matter how bad the work may be. I take pride and passion and put it into each and every car that my hand touches. I see detailing as an

art not to make a big fortune like most others. I would rather have the quality and satisfaction of knowing that my customers got to really experience what it's like getting in that vehicle after good quality care. Guardian detailing is also the only certified installer of the ceramic co..

Business Description:

Residential and commercial services offered. We now offer hot water deicing. Locally owned and operated. Fully insured.

Business Description:

We are a commercial/residential cleaning services. We provide make ready cleaning services, one time cleaning services, and recurring cleaning services on the residential and commercial side. Full service

includes: Carpet cleaning, floor waxing, buffing, janitorial services etc. We prefer contract work. We accept Cash, check, debit, and all major credit cards
floor polishers in
Oklahoma City
Companies below are listed in alphabetical order.
To view top rated service providers along with reviews & ratings, join Angi now!