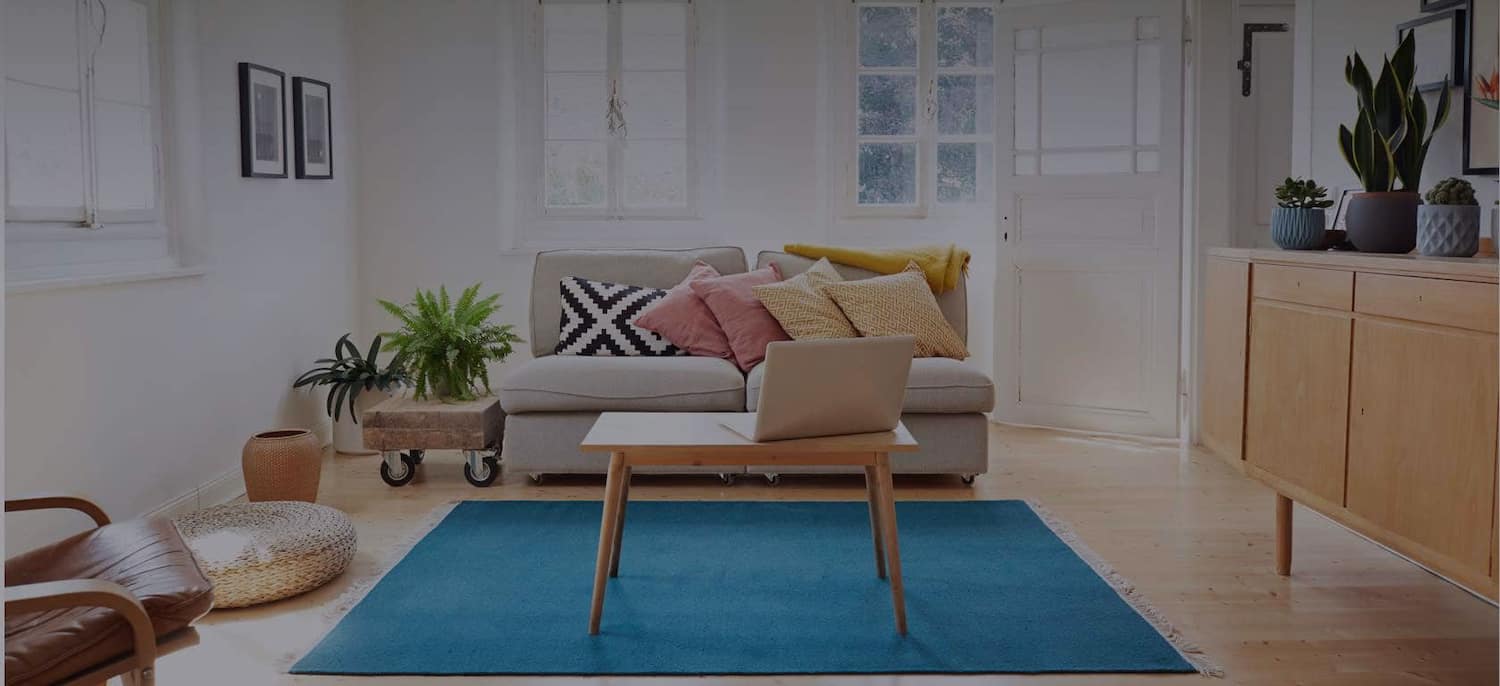 Get matched with top Skylight Installers in Los Angeles, CA
There are 100 highly-rated local skylight installers.
Recent Skylight Installation Reviews in Los Angeles
Moshe, Mickey and the guys at Construction Masters did a stellar job on our huge home remodel. We added a second story to our small 2-1 craftsman bungalow in Westwood, nearly doubling it in size. We also moved a kitchen and living room wall and completely gutted our very old kitchen. We basically rebuilt the entire home, while doing out best retain and restore the character of our older home. We had tried to start this process over a few years, running into snags and unethical contractors along the way, and are so happy that we landed in the capable hands of this team. At every step along the way, we felt honestly communicated with and cared for on a personal level. They were top notch as well as courteous and considerate of our neighbors. Not only did they do a remarkable job and make our house the talk of the neighborhood, they went above and beyond to really be sure we were always 100% happy with all of the work being done. Even with the pandemic hitting right in the middle of our project, they managed to finish within our original timeline as promised. I would without a doubt recommend them for any project you have.

- Michael S.

I recently purchased a fixer, and I wanted to rebuild everything and to place it back in the market for sale. The project included removing all the interior up to the studs and to change also the layout so it will have a large open space and modern.I got 6 estimates when trying to find a contractor to do a large project, and this was my first sign that Oren and SOD Home Group were a step above all the rest. The other estimates came as a price estimate through a text message and via phone calls, and nothing more. Oren completed a full scope-of-work in the contract, while paying attention to my wants and needs for the work. He presented the 3D design contract in a branded folder with additional forms and instructions and went over it with me for several hours. Oren set the expectation of what materials I needed to purchase and what he would supply at the onset and pointed me toward where to purchase many high-quality materials at a good price. If I had questions about pricing or materials, he was available via phone, text or facetime to consult and let me know if I should purchase it or if he could find a better price for a similar product.Once the work began, it proceeded quickly and Oren handled all the coordination from start to finish. His wonderful teams were thorough and polite while on site, answering all my questions and taking my requests or suggestions into consideration. End result- the new house looks amazing! I couldn't be happier. I'm a real estate agent so I work with a lot of different contractors and I can tell you most of them are horrible. SOD Home Group pays attention to the business and customer relations aspects, not only the work to be done, and that means a lot to me. I have, and will continue to, refer all my clients needing construction to SOD HOME Home Group.

- Mary M.

Horizon Construction & Remodeling Inc

We are happy to see the remodeling is completed. I am satisfied with the materials chosen and the suggestions made throughout the process. Alicia and Mark Besnos collaborated in choosing the design materials. We look forward to many years of our new bathrooms. Thank you Horizon Construction & Remodeling for the remodels. Brian and Alicia Dolan

- Brian D.

SOD Home Group is seriously the best group of people to work with! They turned around my complete house - kitchens, bathrooms, floors, patio, backyard and studio were all renovated. It was a complete overhaul and a tremendous job. Everything was so well done, but in particular I need to give a shout out to the work they did converting the garage into an open plan studio unit I can now Airbnb. That work is truly beautiful and has been noticed by guests and realtors for its quality! To give you some context–before SOD Home Group redid my house, it was an old house that had been shown little love over the years. The original bathrooms were in such a sad state–the showers leaked into the basement whenever the water ran. There was little to no natural light in the house at all. Eden from SOD Home Group helped me to redesign the entire house to modernize it into a beautiful home! Oren oversaw the entire project for 18 months so really so much credit for this job goes to him (see further down for even more of my recommendation!) We started with the bathrooms, which was a complete overhaul of the tiling, toilet, shower, vanity, etc. For the shower, they tarred and sealed the base of the shower completely–which has turned out beautifully. Then we did the kitchen which again was a complete overhaul job. Cabinets, countertop, appliances, cutting a hole in the wall to accommodate the new countertop island… it was all handled so well! Then we did floors… for the entire house! These floors are gorgeous–they're treated reclaimed barn wood with beautiful texture and grain. I recommend asking for them to be double waxed (just my preference) because I like to make sure they're very smooth, but some people prefer the rougher texture under foot. All the walls inside and outside the house were completely painted. We worked hard to figure out the color scheme. Oren has a great sense of color–he was such a great help in this process!!! I went with a simple gray and white for the exterior paint, which let the natural red brick and wood of the craftsman shine through! I'm so happy with the results–it makes the house look brand new!!! Then the Pearl team moved on to the garage/studio conversion. This was such an epic job I can't even describe!!! As we began digging, we found that the old garage unit was missing a foundation! Because of city regulations, we couldn't move any of the existing walls in the remodel, so Oren and his amazing team actually dug under the existing structure and installed a cement foundation!!! This was an epic undertaking and we followed the city codes very closely. Everything was done to code and done amazingly well! The results really speak for themselves, so look at the photos–I now have a 400 sq ft open plan self-contained studio I can rent or AirBnB for additional income! And finally, the team moved on to the backyard and patio! This involved knocking down existing brick wall and digging up 6ft deep concrete installed by the previous owner, which was a complete eyesore to the property! My backyard isn't big enough to accommodate a bobcat, so the team spent weeks digging up this concrete slab with jackhammers and shovels! What was installed in its place is a beautiful firepit, garden wall, and a new cedar wood fence. They also installed pavers as footpath and new garden boxes for growing herbs. Oren also brought in a team to install a patio cover, which now provides beautiful shade for parties during the day! SOD Home Group did such a great job throughout the whole house, were so professional, and really went out of their way to make sure everything was the best. I had my home revalued shortly after the renovation and it skyrocketed in value because of the work from SOD Home Group. Finally, if you get the chance to be so lucky, ask to work with Oren. You'll be thankful you did! I've worked with him for the past 18 months and I can say without a doubt he put his heart into the project and went out of his way to make sure I was happy with the results. He has impeccable taste, attention to detail, and a big heart for his clients - all winning combinations for a stellar project manager! He has a wonderful network of people who can get him the best deals on materials - he's loved and trusted by his team! Oren follows up with his clients to make sure everything is working perfectly and to make sure you are truly happy with the result. Oren is a truly good, honest and hardworking guy and I'd work with him again in a heartbeat! I cannot recommend SOD Home Group and Oren and his team highly enough! Hire these people - they are good people who won't let you down!

- Brendan S.

SOD Home Group are definitely impressive remodeling company. They are one of the best here in LA and for good reasons. We had several options to choose from but our first point of contacting with Oren was so compelling that we really wanted to sign up right away. Oren and the people who are working in SOD Home Group are not just a regular contractors BUT absolutely different from all the other ones we met. Also during the process of the remodeling and with the final results. Our experience with Oren is certainly one of the highlights of our remodeling and that by itself say a lot for a developer. Totally worth the time and money. We got our money's worth.

- Peter T.

Construction Masters did an outstanding professional job on our kitchen and bathroom remodel! This was a major project, a complete remodel of over 620 sq ft kitchen and our master bathroom! We also decided to fix some general things around our house. Craftsmanship is meticulous, amazing!! We could not be happier with our new beautiful kitchen and master bathroom! From the design phase, to demo, to build, new lighting, and the final finishing touches......everything was done with absolute quality and professionalism. We highly recommend Moshe and Mickey, a very professional construction company that values their clients!

- Abraham K.

P's Handyman Services Inc

Pier is one of the best contractors in SoCal!!! Honest and thorough, always practicing integrity, Pier is a true craftsman. Our home is a showplace that delights all who enter it. Pier has done many innovative fixes so as to make our home supremely livable and enjoyable to dwell in.

- Sara S.

I couldn't be more happier with my new roof constructed by Jobe Roofing company. The professionalism and workmanship performed by the company leader and his working crew for my project was outstanding and maybe second to none for the entire Southern California area. I strong recommend anybody who is looking for a roof replacement to contact this company soon. You will be glad you did when people turn their heads to see your beautiful new roof every time they drove by your street.

- Bob L.

I had to replace my 20 year old flat roof of my house and was shopping around for quite some time to choose the right company for this job. If you read this review, chances are, you are in a similar position. Maybe you also encountered already some very sleazy companies and sales persons in that business. After doing my homework and spending countless hours with various sales reps on and off the roof, I narrowed it down to only three companies and Jobe Roofing was my final choice. Many companies don?t realize that their consultant is their business card, the first contact and first impression for the customer. Franco, did the perfect job. He?s friendly, knowledgeable, providing all the options and information without being pushy. Followup questions are answered and the estimate adjusted for my needs for the final work order. The final estimate was very reasonable compared to other offers and on top of that, it was exactly what I paid for, not a cent more even they had to replace some extra wood panels. The crew that did the job was amazing. Very professional, on time, hard working, cleaning up every thing (after each day!) and on top friendly and always in a good mood. These little details help you when stressed out with such a major undertaking that you do for the first time.There were some challenges with skylights and other obstacles. But that never seemed to be a problem for the crew who always came up with a solution. Now I have a brand new ?CoolRoof? with white cap sheets that meet Title24 requirements to keep my house cool. Also, no problem with the final inspection by the city. He didn?t even spent a minute on the roof. I guess he could see right away that this is a quality, professional job done by a professional company. Thank you for Jobe Roofing, highly recommended.

- Edgar R.

Jobe Roofing was fantastic. Kevin came out timely, quoted everything I needed and made all the changes in the contract I asked for. I had got 5 other bids and his was complete and very reasonable. The workman were very clean and they finished timely. I would highly recommend them.

- Cindy G.
Skylight Installers in Los Angeles
Skylight Installers in Los Angeles