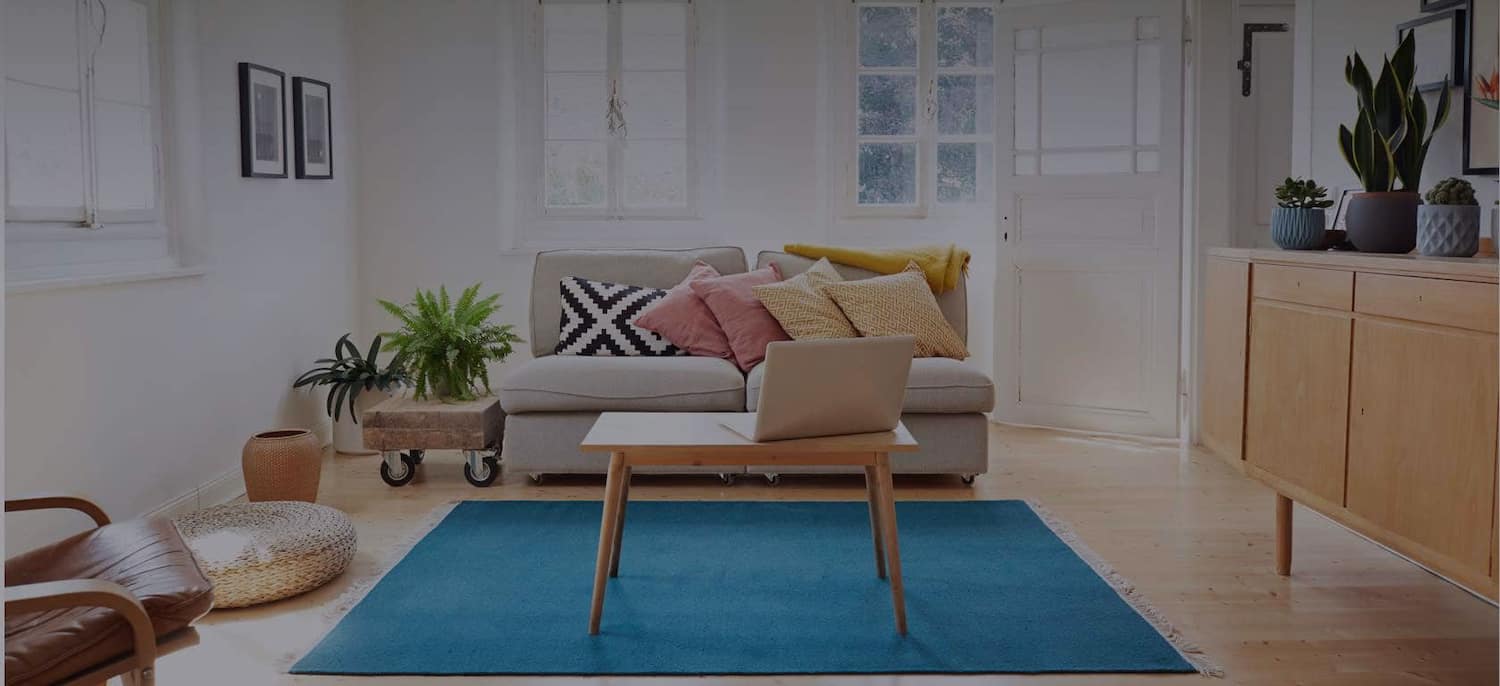 Get matched with top floor polishers in Las Vegas, NV
There are 1 highly-rated local floor polishers.
Matching on Angi
Share some details about your home project.
Within moments, match with highly-rated local Pros.
Compare quotes and choose the best Pro for the job.
Recent Floor Buffing Reviews in Las Vegas
J2 Carpet & Tile Cleaning

I checked around on prices, J2 cleaning was one of the lower / best pricing for the job. I called up, they looked up my houses SQFT on the assessors web site, gave me the price over the phone of $600 to clean the tile and grout and to seal the grout for a 1300 SQFT space, which was a fair estimate

of space subtracting cabinets and a 10 x 10 room, Charlie from JT came the next day right at 3PM like they said, in less than three hours Charlie made my floor and grout as clean as it can be which is not easy with white tiles and light colored grout ... they charged me the $600 they quoted and then were done. No extra charges, no fuss, they got the job done quickly and clea

Performed a "mini" detail on our SUV which had dog hairs and a few stains from children in it. When it was finished, the vehicle looked completely different and the exterior returned to its new car shine! He and his assistant spent 3 hours straight getting this car into great condition! After an

extremely short break, they went to work on our convertible for a full detail and spent another 4 hours getting it ready for a sale. The engine bay looked as though it were an engine bay for a brand new car and although this is a minimal use vehicle, it is almost 2 years old. Everything on the car looked immaculate except when I did a walk around and found a few minor items that needed to be cleaned (hence the B Quality), but they were immediately rectified to my satisfaction (hence the A in Responsiveness)

I'd like to start off by saying, WOW! I never expected such an amazing job. Joe and John showed up on schedule, despite the spring forward in the clocks. We discussed what needed to be done to my classic 1989, 5.0 Mustang GT Convertible which had been in storage for the past 5 years. Then Joe and

John got to work... and work they did... nonstop for 5+ hours! The attention to detail was unreal. Joe worked the outside paint relentlessly. The old swirls in the paint are gone! The paint looks like the day I bought it 25 years ago. The black trim was dull and faded and John applied coat after coat of a very expensive rejuvenator... again... Wow! While Joe went over and over the exterior paint, John started on the interior. He steam cleaned the carpets and leather seats, etc. He cleaned and protected all the surfaces and applied several coats of leather cleaner/protector to the dried out leather seats... they haven't looked or felt so soft in many, many years. John also cleaned and dressed the tires and scrubbed clean the dull aluminum rims, whose clear coat protection had been worn off for a long time. I have 3 more vehicles I intend to let Joe dig into. To say I'm impressed would be a gross understatement. This is one of the few instances since I moved to the Las Vegas area that the service I expected was not only met, but exceeded! Thanks Joe and John!! See you guys soon for my SUV's and Truck

He did a really nice job. He was here about four and a half hours. When the car was finished it was like right of the show. They got here on time and they got right to work and they just kept going until they were done. I was very pleased. It was worth the money when it was finished. I would use

him again, but I would have no need for at least a couple of years because the work was that good. Considering I thought the price was a little high but at the same time with everything that he did and the attention to detail when I opened up the hood to look under it, it was perfectly clean. There was no dirt under it, he had everything cleaned perfectly. The tire, the inside of the car was immaculate, the outside of the car he did a really nice job and used a high quality wax when he waxed it. For the amount of time and everything, I guess the price was fair

Throughout the entire experience, Joe kept in touch with us and was very responsive to all of our questions and concerns. Joe arrived as promised and got straight to work in the sweltering Las Vegas heat. Joe worked hard the entire time and the results were magnificent. This car is coming to the

end of its 39 month lease. Therefore, it has to go through an inspection to assess any excessive wear and tear damages. The scrapes, dings, filth and stains disappeared with Joe's great work. Because of Joe's excellent efforts, we are confident that our charges by the dealer for any evidence of excessive wear and tear will be minimal. We cannot thanks Joe O'Brien enough. Keep up the good work, Joe

Pearl Black 2004 Honda CRV - excellent work. Beautiful finish/just like new - couldn't be more pleased with results. Already arranged for Mr. O'Neil to come back and do my other car.

Joe and his son John arrived on time to complete the detail work on the Ridgeline and the GMC. They went right to work. I was impressed by the amount of equipment they had on their truck. They seemed to use most of it during the day. Many of the tools were specialized for certain vehicles. They had

their own water supply and did not require any water from me. They used their own generator to supply their electric tools. They did ask to use my power for one small steam gun as they had no more receptacles left open on the generator. To me that was a very minor request and I readily complied. They finished the Honda first and were just about done with the GMC when the skies opened and the rain came down. They waited around one and a half hours so they could dry off the GMC and finish their work. On 08/20 they returned on time at 8:00 AM and spent the day working on the detailing of the Hyundai. When they completed that job to my satisfaction they moved back to the two vehicles that had gotten rained on. They rewashed and waxed both the Ridgeline and the Yukon. I had not asked them to do this as rain problems are my concern not theirs. We have about 25 days of rain a year. It is my luck to have a couple of the rain days fall on the days I have my vehicles detailed. (Murphy's Law) ***My special notes: I was surprised and happy with some of the detail I found with their work. Example: I started each vehicle and rolled the windows down a bit. I found that they had cleaned the ENTIRE of each window, even the little edge that fits into the rubber gasket. Most detailers don't open the windows and do that. Joe and John used tape on the chrome pieces that touched the body so they could use all their sprays, waxes, and buffing machines without damaging the other metal items. This is an unusual step that takes time but, is worth the effort by a Professional. When they were completed their work each day everything on my driveway and the surrounding area was cleaned up and left as they had found it. (except for the 3 brightly clean vehicles). My Wife and I are extremely happy with the Vehicle Detailing Work done by Joe and his son John of JOES MOBILE DETAILING. I will recommend them to anyone and I have already scheduled their next job on my vehicles in February 2014 (six months). These are extremely friendly guys and Joe is very knowledgeable about his job. They both worked hard long hours at my house for two days to complete the three vehicles and that included a rain delay and rewash and buff of the rained on vehicles

Joe came to my home with his detailing equipment and detailed my Volvo. He did a beautiful job . My car has never looked better. Every nook and cranny was cleaned. It is waxed and polished to perfection. He even cleaned under the hood. My car looks like a brand new car on a showroom floor. All the

carpets and floor mats were shampooed. I was really impressed and I am very particular person. I will use him again and not be afraid to refer him to my friends and family. Plus he seems like a great guy, very personable

American Polishing & Plating

It was all rusted, this thing was from the 1890's. I really didn't think anyone could do work with it. They did a great job! No hassle, no problems, we're very happy with the quality of the workmanship! They were very friendly and professional.

Well, not really a brand new car, but he literally made my vehicle look better than it did when I picked it up at the dealer five years ago. The inside of the van had had more than its share of scuff marks from a wheeled walker and motorized scooter. It had soiled carpets from hauling lumber, bags

of mulch, planting mix, etc, and more dust and dirt in the recesses of the cup holders than I would care to admit, along with surface dirt on the leather & vinyl interiors. The exterior had plenty of surface contaminants and the black plastics were going grey. There was still a shine, but mini droplets of road grime, tree sap and other contaminants made the surface feel a bit like sandpaper when you wiped you hand across it, even when it was freshly washed. Joe and his assistant washed the van, clay bar treated the exterior, waxed and sealed the paint. The finish could easily be described as "like glass". He steam cleaned the engine compartment and again, it looks like new. The interior dash was spotless, not a speck of dust anywhere. Every nook and cranny was clean. The air vent louvers were impeccable. He cleaned the seats and applied conditioner. Carpets and floor mats were shampooed. Every scuff mark on the interior walls was gone. Not only that, but the entire interior was cleaned as the shading of the interior was uniform throughout..The glass was spotless, without a smear, or cloth mark. Wheel wells were cleaned, and all the caked-on brake dust was cleaned off the alloy wheels. Even the areas behind the sliding doors were clean, an area that would be easy to miss. Joe has got to be a perfectionist. as the quality of his work shows it. I will definitely be calling Joe's Mobile Detailing again. Added Note: It's now January 2014. I had Joe come out again to detail my car. I can't add anything to my above review. Joe's Detailing is simply the best. He did another fantastic job, even treating the sun bleached plastic grill and made it look like new. Hire Joe to do your car. You'll be glad you did
Last update on July 27, 2017
Buffing Services in Las Vegas
floor polishers in
Las Vegas
Companies below are listed in alphabetical order.
To view top rated service providers along with reviews & ratings, join Angi now!
Buffing services that service Las Vegas

T