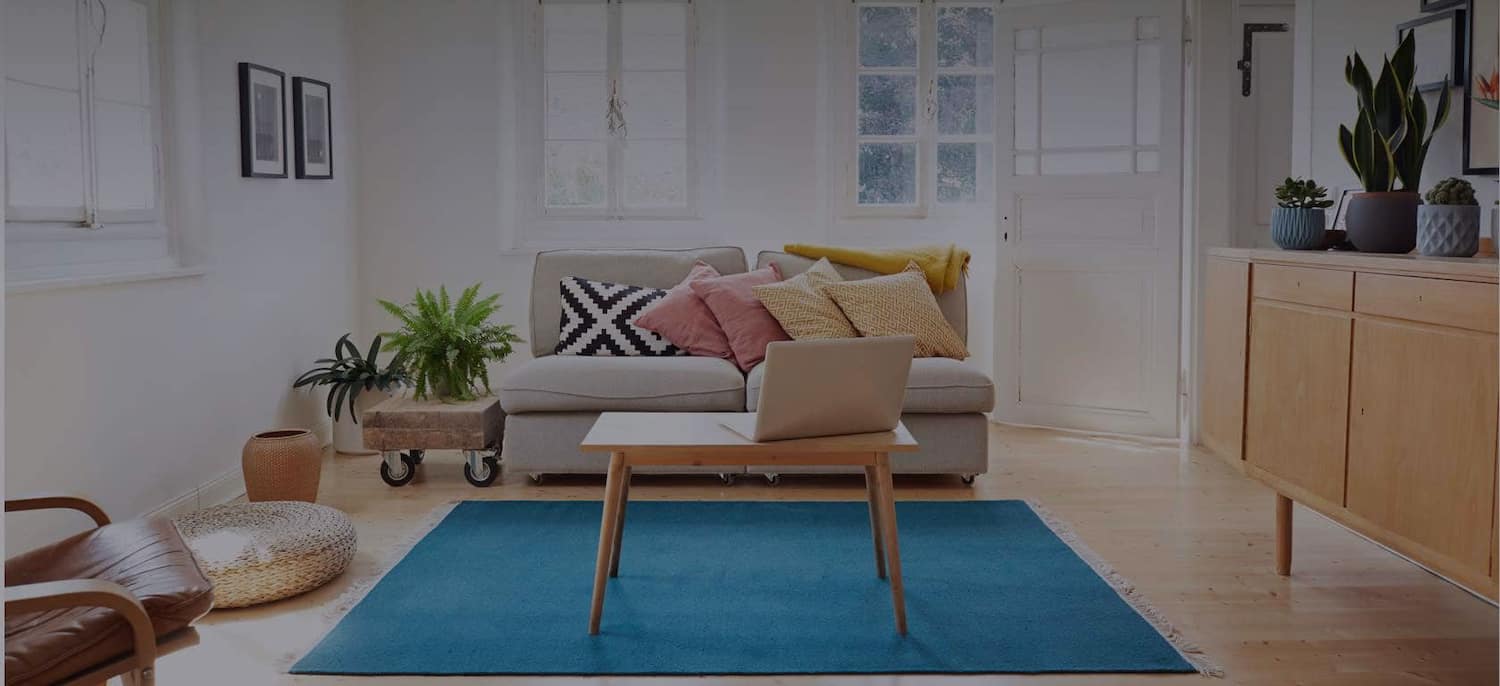 Get matched with top Fountain Installers in Atlanta, GA
There are 22 highly-rated local fountain installers.
Recent Fountains Reviews in Atlanta
Outdoor Makeover & Living Spaces

The team was truly exceptional!! Navid and the team did an outstanding job making my backyard my own oasis. I had several other contractors that were very nice come and provide designs as well as quotes for the work. I had even hired another contractor the day Navid arrived. I showed Navid the design and he asked very politely how I wanted to use my yard. I gave him my vision and he asked if he could provide an alternative to the design I shared. Unlike the other contractors, Navid went to his car and within 45 minutes he was back to share his design. He had totally redesigned the yard and I was blown away. I knew at that point I was going to hire his company. He provided a level of expertise and vision that none of the other contractors could do. I hired his company and they communicated every step of the process. Partially through the project Navid realized I was going to need a retaining way and he on the fly made changes to my design. He did not charge me anything more for the changes required and was always focused on exceeding my expectations.

- Tiffany D.

Cordts & Sons Landscape, LLC

The estimate process was great and he was flexible with scheduling the appointment when I was having the home inspection done. He was knowledgeable and very detailed.

- Linda H.

Outdoor Makeover & Living Spaces

We ended up spending more than we originally planned but it turned out gorgeous. After we got the required permits from the city - things went well. They started work on a Wednesday and was able to complete everything by the following Monday. Navid from Outdoor Makeover was able to remove a broken concrete patio, railroad ties and a footer for the ties that was supposed to be a patio. He dug out a 225 sq. foot flat patio area that is now covered with beautiful tumbled stone pavers. Granite steps with flagstone landings lead up to back gate and then flagstone stepping stones complete the walkway. He transformed our vision into a beautiful backyard with a gorgeous patio under our deck with seating built into the retaining wall and graceful easy to use steps from the lower level up to street level. He incorporated a beautiful meandering dry creek bed to divert the water away from out house towards the creek at the back of our property. We would definitely recommend him. His crew was hard working and dedicated and put extra hours to complete the job to our satisfaction.

- Kristie P.

Outdoor Makeover & Living Spaces

The work exceeded all of my expectations. Navid was very personable and his design far surpassed other designs presented by other landscapers. He is very talented with great vision for designing. He also interviewed me to find out where I spent most of my time and helped me focus most of the work in one special area instead of just doing random projects that did not deliver a special place to relax outside. The quality of the work was extremely good, and they started and finished in just 4 days. I have worked with other landscapers previously and had been interviewing them and Navid's design and price far outdid anyone else's. They left everything clean and even did extra cleanup in other areas and helped me out with other little things free of charge. When they started digging out the previous destroyed cement sidewalk, there was more concrete and brick that took a long time to excavate and remove, but did not charge me additional money and stuck with the initial price. They also utilized some of the brick and repaired another area free of charge that took a lot of man hours and skilled masons. I saved a ton of money that someone else would have nickel and dimed me for. Basically, Outdoor Makeover was excellent to work with and delivered way above and beyond expectations. The design is amazing and my friends and neighbors are amazed what he did with the space. Navid has a real gift for designing. I got an huge amount of work done in a very short period of time at a very good price. Anyone else would not have been able to do that much and would have charged me much. much more. I am very excited about my new yard and love it!

- Christy A.

Outdoor Makeover & Living Spaces

I highly recommend Outdoor Makeover to anyone who has a yard project, big or small. Navid is a great guy who works very hard to please his customers. The job was completed in less than two weeks from the time I first contacted Outdoor Makeover. That's pretty unbelievable for a job in Midtown Atlanta. And the quality certainly did not suffer. The guys who work for Navid are top quality workers. They were such a pleasure to have around and worked their butts off to make me happy. The concrete slab they poured is perfect, and the fence they built looks great. Navid is a true landscape artist, and I love the idea he came up with for our back yard. He is also very fair with his pricing. The price he quoted me is the price I paid. There were no unexpected upcharges. He goes the extra mile to make sure his customers are pleased with the work product, even if he has to dip into his own pocket. That's what I love about Outdoor Makeover. You know they're going to take care of you. We are LOVING our new back yard. It truly enhances our lives, and for that, I cannot thank Outdoor Makeover enough!

- Brende M.

Outdoor Makeover & Living Spaces

They are a joy to work with! Everything I wanted and more! I would highly recommend them to anyone who needs a major renovation or just a little updating. Excellant work and extremely easy to deal with. they did what they said they would do, when they said they would do it. Everything was planned out in advance and completed in a logical, efficient way to give the most value for the money. I plan to use them again for several future projects.

- Richard J.

Outdoor Makeover & Living Spaces

My dealings with Outdoor Makeover began with a single tree on-line purchase -- but developed into an entire backyard makeover! Navid, one of the two business owners, was my primary contact throughout the entire process. Upon delivery of the purchased tree, a casual conversation with Navid ensued regarding the state of my ?courtyard style? back yard. While there were already many aspects I really liked, I had become frustrated with the small ?not-so grassy? lawn section that was truly an eye-sore. A combination of scorching sun and poor drainage made the area unsuitable for grass. For years I had wanted to expand the flagstone patio over the entire area ? but found that option to be cost prohibitive. With that, Navid began designing a custom oasis for me based on two major priorities -- within my budget and low maintenance. Navid has an unusual way of approaching his work as he didn?t come to the table with a preconceived notion about how he wanted to transform my yard. Instead, he actually listened to my feedback and collaborated with me. Navid is an exceptional communicator and most importantly, an attentive listener. He has a unique, intrinsic ability to interpret the client's priorities and create functional and beautiful outdoor settings. He is masterful in encompassing the client?s priorities with his creative genius for absolutely spectacular results! Outdoor Makeover left no stone unturned in ensuring my complete satisfaction. They offered examples for my consideration ? such as actual material samples, photographs and an excellent web site, etc. I now have a lovely fountain, stunning perennial landscaping, exotic trees, hardscaping, mulch, and pristine pressure-washed flagstone. Outdoor Makeover also contracted an irrigation professional to fix my broken irrigation system for a truly low-maintenance yard. They guarantee their work and came through on every promise. My job was finished precisely within the outlined budget ? both in terms of time and money. Everything went exactly as planned and the workmanship turned out to be exactly as sold. No surprises. No excuses. Not only is my outdoor living space magnificently transformed, but it blends seamlessly with the adjacent pre-existing yard. Customer service was also outstanding ? phone calls were returned promptly and careful attention was given to clean-up and the finishing details. Throughout the project, I had a sense that my job was a high priority. I have high praise for Outdoor Makeover and I recommend them without reservation. Navid and his crew are unparalleled in providing quality work with red-carpet service!

- Susan L.

Outdoor Makeover & Living Spaces

Outdoor Makeover has handled two special landscaping projects in our backyard during the past year, and both times they've provided spectacular results as well as outstanding service. Navid and his team are deeply knowledgeable about their craft, and moreover they are focused on achieving 100% customer satisfaction. During the work for both jobs, Navid and his crew performed several tasks that we had not even requested, going above and beyond to make our yard look its best. In addition, after the most recent project that Outdoor Makeover completed for us, there was a minor issue with one of the backyard ponds on which they had worked. I notified Navid of the issue the next day, and within hours his team was right back out in our backyard working hard until everything was perfect. It is hard to imagine that there is a better landscaping team in Atlanta. We enthusiastically recommend Outdoor Makeover to anyone in Atlanta who appreciates gorgeous landscaping and a total dedication to customer service.

- Liberty H.

Outdoor Makeover & Living Spaces

This was our third attempt with differenct contractors to resolve an issue with an outdoor water feature (waterfall) with additional stone work to accompany existing landscaping. Navid had excellent ideas for the new features that really accent what was in place. The waterfall was a nightmare for him as he attempted to find a leak that probably dated back to the first installation. After repeated efforts and much frustration the problem was identified and resolved to everyones satisfaction. I can say with a degree of confidence that the previous contractors would have thrown in the towel and walked away. Excellent job.

- Andrea S.

American Landscaping Crew

I would highly recommend American Landscaping. This was a very big project that took about 3 weeks to complete and they were amazing from start to finish. I had a very clear vision of my dream backyard and they were able to bring it to life. As is typical with large projects, the scope of what I wanted done increased a few times. Ruben and his great team kept me informed of what those changes would mean to the project cost and I felt they were very fair with their pricing. Their workers are truly artists - every brick in our wall and stone in our water feature was laid with precision and love. Also, it is very clear their number one concern was for me to be super happy and satisfied with what they delivered.

- Brad F.
Fountain Installers in Atlanta
Explore Our Solution Center for Helpful Fountain Installer Articles
Find Fountain Installers in
Fountain Installers in Atlanta