From unusual shaped windows to bay-window reading nooks and light-filled sunrooms, the right window replacement will amplify your interior design.
Get quotes from up to 3 pros!
Enter a zip below and get matched to top-rated pros near you.
Most people place a great premium on the look of their home. In fact, this is one of the reasons that they decide to install replacement windows.
Others purposely pick out specific window replacement styles that match design ideas. Visual appeal is one aspect of what we focus on with these different window replacement options.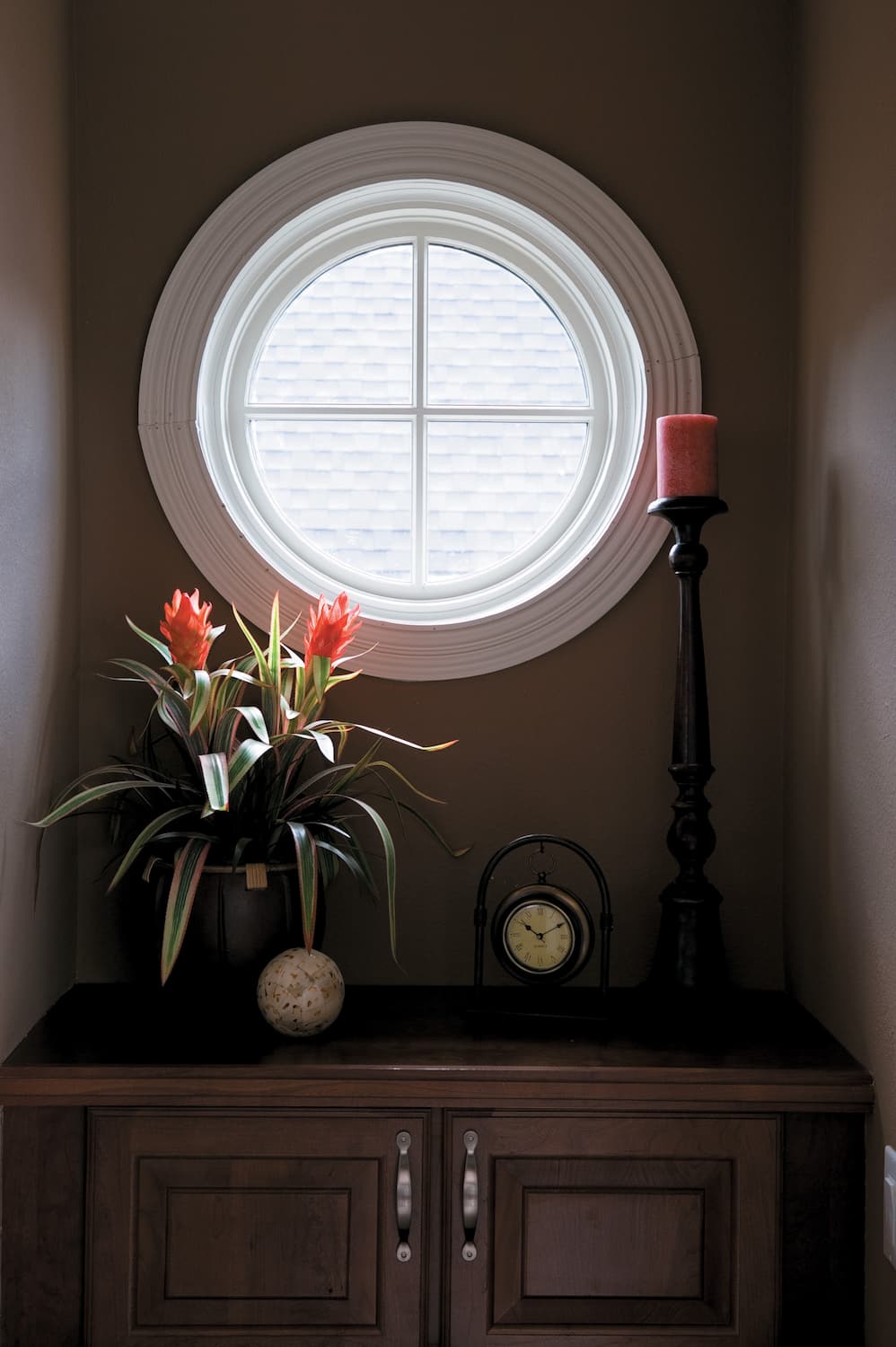 Specialty windows and unusual shapes
At times, you'll find yourself needing a specialty custom window replacement.
From rounded windows to octagonal windows, to arcs, curves and triangles — these are just some less common window shapes that can fill very particular needs or offer unexpected accents around your home.
Customizable specialty windows can fit your design vision. Each of these is made to order by your local window replacement company, and your design choices are limited only by imagination.
Nestled bay windows
Especially unique among window styles are the bay and bow windows, which are combinations of other window styles. Many beautiful design ideas spring from the potential of these windows, which jut outside from the wall and can create an instant focal point.
One stylish, ever-popular idea: Create cozy sitting nooks, so even the interior of your home is beautified. Homey, private and comfortable, these bow and bay window seats can become places to rest and relax after a long day. All you'll need is a cushion and throw pillow in the space between your bays and bows to get an instant visual upgrade inside and out.
Awe-inspiring picture windows
Having a great view can again provide the opportunity to use replacement windows to increase your home's curb appeal with a picture window. Keep your interiors in the best shape, and apart from the view outside, you can showcase your great interior design.
Picture windows also draw in a lot of natural light that creates a warm interior atmosphere.
Big windows that bring in the sun
Sunrooms are a great investment, and their enjoyment depends greatly on windows. It's a simple, worthwhile option for people with rooms to spare.
There are many options available to make it work. Casement windows, for instance, offer both illumination and ventilation. These will let you fine-tune comfort levels in your custom sunroom.
Ultimately, aesthetic appeal boils down to what you define to be beautiful, but any good local window replacement company will be more than glad to help you.
A version of this article originally appealed on the Renewal by Anderson of Des Moines website.
About this Experts Contributor: Dave Steffes of Renewal by Anderson of Des Moines has been serving Central Iowa for over 19 years with his extensive knowledge of windows and doors. You can follow this company on Twitter, Facebook and Google Plus.
As of Jan. 31, 2016, this service provider was highly rated on Angi. Ratings are subject to change based on consumer feedback, so check Angi for the most up-to-date reviews. The views expressed by this author do not necessarily reflect those of Angi.