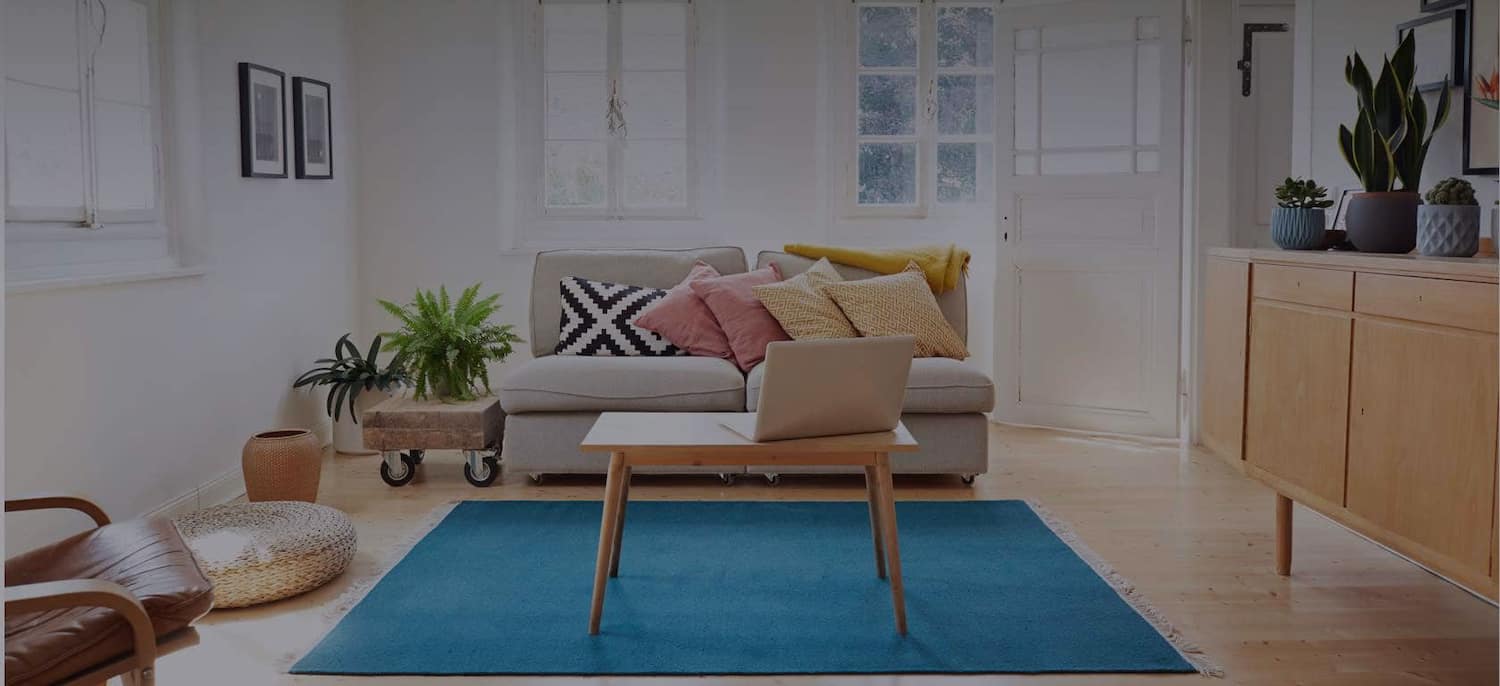 Get matched with top Deck & Porch Contractors in Erie, PA
There are 10 highly-rated local deck & porch contractors.
Recent Decks & Porches Reviews in Erie
TOPS ROOFING & REMODELING CO

Excellent service the job was done quickly and they were very friendly and respectful would not hesitate to hire again

- Penny H.

DBC Remodeling and Construction, LLC

We did the demo on our old two-tiered decking. Betterliving built a new upper deck from composite with aluminum railing. The lower deck was replaced with as 12X15 sunroom. The process from start to finish was a pleasure. All employees were friendly, knowledgeable, skilled, and prompt. Price was better than anticipated, so we went with a 4-season sunroom instead of a 3-season. The worksite was safe, clean and orderly, and the quality of the build was excellent. They worked through some miserable cold weather too. Deck – Betterliving's construction quality was a major improvement to what we previously had. Their suggestion to use two colors on the railing worked out great too - spindles are a different color that the rest of the railing. Sunroom - also very solid construction. It is insulated well, and also helps even out the temps in the family room it is attached to. The gable style not only looks nice, but makes the sun room look bigger. They built a small landing off of the sunroom entryway too. It is important to note that they installed the flooring and contracted the electrical. Flooring and electrical work were included as part of our quote with them. Not all of our quotes from other businesses included flooring and electrical work, and would have been an additional cost. Having everything included in the quote also meant we had one project, not several projects. Deck/sunroom/landing materials – decking and landing materials were the same composite materials. The sunroom skirting was also the same composite. This ties everything together visually, and improves the overall look. Electrical work – Knorr Electric completed all the electrical in the sunroom (interior and exterior outlets, exterior floodlight, and hung a ceiling fan). They also replaced all of our outside lighting on the entire house while they were here, and moved a bathroom light inside. They were also friendly, knowledgeable, skilled, and prompt. And quality work from them too. We will definitely contact Betterliving and Knorr again for any additional work we want done. They are highly recommended! Note that Betterliving in the Erie, PA area is connected to DBC Remodeling and Construction (same employees). DBC came highly recommended to us from a friend.

- Steve H.

Panko & Sons Construction

Great. New larger composite deck and railings are beautiful. Very well done! Lights made a nice replacement.

- Robert M.

Panko & Sons Construction

We are very pleased with the end result. Tim was welcome to our input and provided everything that was on our list. His suggestions made the job go smoothly. We would gladly hire him again.

- Mabel C.

Signature Building and Remodeling

We had hired Dave Lane before to do some interior repairs on our house and were very happy with him, so when we needed to do some repairs to the house before putting it on the market, we didn't want anyone else. He was very busy with other jobs, but he managed to fit us in. He did all the work after we had moved out and the house was vacant, so we weren't around to witness the work being done, but we knew from the past that we could trust him to do a good job. When we were able to inspect the work afterward, we were not disappointed. Dave takes pride is his work and always does his best. In our experience, he works very quickly and always gets the work done when he says he will, or sooner. Admittedly, he seems to be very busy lately, most likely because people have been happy with his work, so it is harder for him to schedule you in on short notice, but when he does set a date, he has always followed through. He was very responsive and informative. Even with being hundreds of miles away, we always knew what was going on. Anytime we would write him via email, he would respond very quickly and he was usually available by phone. He even sent us pictures of the work as it was in progress and when it was complete because we couldn't be there to see it in person. Our only regret is that we no longer live in the area so we cannot hire him in the future.

- Steven D.

Panko & Sons Construction

They did a great job. They worked during the day while I was at work and when I got back the work site was clean and orderly. They really care about the quality of their product. The new roof was built to withstand a hurricane. The quality of construction of my new porch really made me understand how terrible my old porch (made by an amateur) was. They were very detailed in their workmanship, and did a good job explaining each aspect of the process. It did take a little longer than they originally expected, but it was because the older Panko was sick. My only other criticism is that their truck leaked some oil in my driveway. Overall, I would highly recommend them to others.

- Eugene T.

I called Brent because of the large number of positive reviews on Angie's List. He is very busy and a little difficult to get ahold of. We discussed the project and waited for an estimate. He is a veteran and current Reservist and explained he had to serve his month's active duty so would be unable to get to us for a couple of months. Although the price seemed high the quality of material and labor was exceptional. They were on time, professional and cleaned up. The job took 2 1/2 days.

- Linda S.

The work from this contractor was nothing but top notch all the way! He and his crew were here early daily and even worked a few days more than 12 hours, weather permitting just to get the job done. They work as a team and are focused on getting the job done right, as well as, with the least amount of time possible to complete a job. He and his crew are very considerate and job focused. I am amazed at how quick they move along, not to mention the quality of work that is being done. Brent, the owner, was on my job all the time, making sure everything was being done right and also worked right along his crew in all the jobs being completed (siding, concrete, roofs, gutters, building, plumbing etc.) as he is very flexible/versatile. I also asked him to do a few extra things that were not in the contract while they were here. He completed these additional projects without any issue. I am impressed, as the owner even mowed my yard during this time. He could see how many projects I was trying to complete within my home too, just a very thoughtful person. He also made sure everything got done and stayed within my budget. I can tell he cares about people and is doing things for the right reasons. He also connected me with the best professionals for carpeting and electric. I had to upgrade my home to a 200 amp service & move my electric hook up for my hot tub from my deck to the cement pad they created and also needed to have carpeting installed in a few rooms. While they were there doing construction on my home, I had a problem with my septic and my plumbing that was unrelated to the work they were doing. He even got a plumber here within minutes and they worked to fix the issue. Really, this contractor can fix or do most anything. If he is not ale to, he will direct you to someone who can fix it and for the least amount of money possible. How many contractors can move a hot tub with a crane, trim/cut and remove trees - along with grinding many stomps, hang siding, pour concrete, build and also plumbing? Ironically, I originally had hired him just to clean up my yard, as many of my skyscraper pines had uprooted, causing a huge mess - turns out, he can do any construction job that needs done. I highly recommend this contractor and I am very thankful for all the work he has done, nothing but the best with this contractor. Anyone who chooses him, will be happy they chose him also.

- Melissa F.

I first considered Brent because he is a former Veteran, like myself, has multiple top rated reviews, and has a solid mission statement of work. Knowing the level of commitment, duty, and integrity that are found in our Military, I knew he would be the right man for the job. My intuition was correct, and I quickly learned after my first meeting with Brent that he was going to work with me to complete my project in a professional, timely, and cost effective manner. During the excavation, Brent not only had his workers on site, but he also actively participated alongside them during several days of work. This display of leadership is rarely seen from a business owner, but as a former leader and Officer in the United States Military, he continues to display these qualities in his professional career. It is something I truly respect. Throughout the entire week long project, Brent was courteous, respectful, and mindful to suggest helpful ideas to save cost and time, but ultimately not affect the level of quality when complete. His workers were also very diligent, arrived early, and professional. I will absolutely hire Brent again, and I will suggest him to anyone needing excavation, general construction, tree removal, or remodeling work done at their current residence. There are few companies that will provide the level of quality and professionalism at a competitive price as Brent does. Do yourself a favor and call him up for an estimate on your project. I guarantee you will see the advantage that a Veteran owned and operated company has over the competition.

- Ronald S.

Job went perfect. Removed old metal railing and polls and installed new railing and polls made the house look much more undated and looks great. Brent went out of way to replace a piece a siding that looked really bad on the house to make it look even better, He is very honest and hard working contactor that I would recommend to anyone. The porch was done at my sons home and will try to get pics for everyone to see.

- Shirley K.
Find Deck & Porch Contractors in
Deck & Porch Contractors in Erie