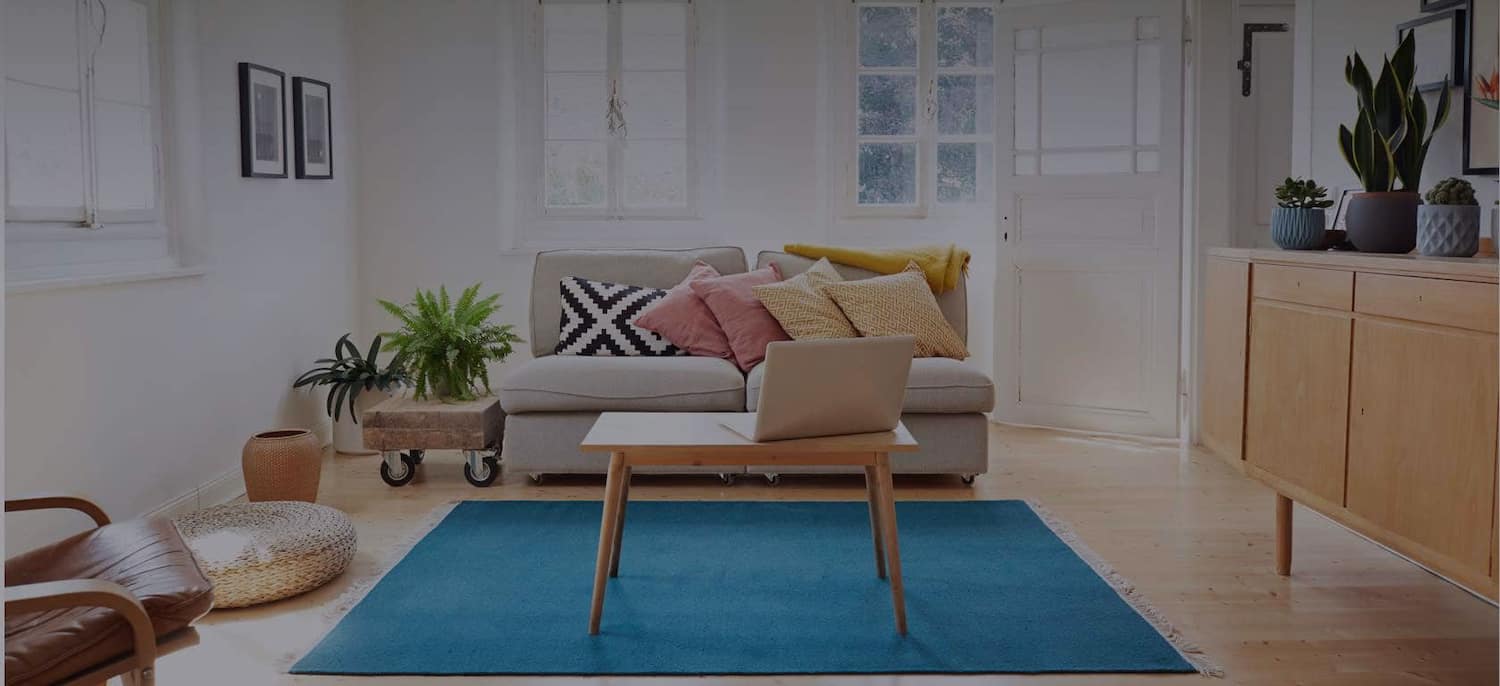 Get matched with top Garage Builders in Sandusky, OH
There are 1 highly-rated local garage builder.
Garage Builders in Sandusky
Business Description:

Highly skilled craftsmen perform at the top of their field. We display attention to detail & we are very conscientious on every job. The owner stops by job sites regularly to maintain the quality you expect.

Recent Review:

worst company ever I was overcharged the guys left a huge mess they had to come back 3 times and its still not right now they won't even respond!

Reviewed by greg l.

Business Description:

I am the owner & chief installer for any work I provide for your home. I have been in the building material business my entire life with over 30 years of knowledge and experience. I will supply the products that are a perfect fit for your home's needs within your budget.

Recent Review:

HE STOLE $8000 from me and will not pay back!!!!! Beware do not hire him

Reviewed by Tamy H.

Business Description:

Additional Contact Name - Jennifer Torres.

Business Description:

Alarms, Carpentry - Unfinished, Chimney Repair, Doors, Drywall, Flooring Sales/Installation/Repair, Gutter Repair & Replacement, Painting - Exterior, Painting - Interior, Remodeling - General, Remodeling - Kitchen & Bathroom.

Recent Review:

Painter Mark Hinkle did an outstanding job.

Reviewed by Margaret M.

Business Description:

Here at Fredericksburg Builders, we know that your roof is not just a part of the building structure. It protects your property and its occupants. That's why we use only the best materials from top brand names such as CertainTeed to give you sturdy roofs that last for years to come. We bring our 10 years of experience to your roofing project. Customer satisfaction is our top priority and we will not rest until you are completely satisfied with our roofing service. No matter what your roofing ...

Recent Review:

We received several quotes from roofing companies but Steve really sold us on Fredericksburg Builders. Our neighbors had also used them and were very happy with them. One thing that made them stand out was that we wanted new gutters and they were able to get them in many different colors, vs. a competitor that could only get them in white or brown, where we definitely needed a taupe or beige color. I appreciated that Steve told us upfront that our roof wouldn't show as 3-dimensional as our neighbors because of our pitch being alot lower, so I wasn't surprised at the end. We had a couple little hiccups, but Steve and his crew were ready to take care of them, quickly and professionally. We would definitely recommend them again and for the price of the roof, gutters and shutters, we thought it was great value!

Reviewed by Joan B.

Business Description:

We are a custom building company. We handle small and large projects. We offer drafting services for our clients. Gasser Builders is a family owned and operated company. We try to make building an enjoyable experience.

Rating Not Available

Pros who have not yet received a review do not have a rating displayed.

Business Description:

Been in business for 35 years. Also known for Lombardy Music Store out of Sandusky Ohio back in the 70 & 80s. Started pouring concrete in the 80s.

Rating Not Available

Pros who have not yet received a review do not have a rating displayed.

Business Description:

I'm an independant general contractor in operation since 1996. I have a crew of 4 talented carpenters/builders. After initial contact I or a crew member will visit you to gather information about your project. Take measurements where needed and return the information to my office. I then develope a materials list, call vendor's for pricing, add labor/equipment cost to provide a complete and accurate estimate to you for your project. I will then contact you to set a meeting to review everyth...

Rating Not Available

Pros who have not yet received a review do not have a rating displayed.

Business Description:

Our company is residential construction and remodeling. Our specialties are decks and pole barns. We make payment arrangements affordable for ALL to make improvements on their home, not just the "elite". Payments are made in installments. We also accept credit cards, which most contractors do. 27 YEARS EXPERIENCE

Business Description:

Keller Contractors, LLC, is a locally owned design, build, and remodeling company. Established in 2001, we specialize in residential construction and remodeling, servicing Sandusky, Huron, Port Clinton, Catawba Island, Marblehead and surrounding areas. We pride ourselves on superior craftsmanship, quality building products and most importantly customer satisfaction. Our services include: Design Build Services New Home Construction Remodeling Additions Custom Millwork Window & Door Replacement...
Recent Garage Building Reviews in Sandusky
I love all the quality work they did for us. They are a little more expensive but the quality of the work is amazing it was worth it! Did everything in a very timely manor.

- Kathleen B.

A&N Excavating And Construction Co

As they were building the barn, the side door was being installed on the side of the bldg. My husband wanted it installed farther over about 4 ft.He put it right on the corner of the bldg. When he went out to correct him on it, he snapped at him, but then moved it over. He also noticed he did not put up enough tresses as we had agreed, but was uneasy saying something to him. There was no mention of how many tresses in the contract as I mentioned.They were 4 ' apart instead of 2 ' like he wanted also. This was never corrected. Also the siding was below grade and is not level with the threshhold of the side door like our Neighbors barn is. It is too low and can rust out. The pole barn sat for months undone. The floor was not put in yet. His machine sat in our barn until the end of May,2010. My husband went to see a Lawyer about the job he did, and he told him to send him a certified letter telling him he needed to come out within 2 weeks to finish the floor and to fix the siding . He came out after he recieved the letter , and finished the floor in the barn. Made a mess in our yard. Rutted up the grass and did not fix it as was in our agreement. We still owe him 1,600.00, but I do not intend to pay him anymore money, because he did not comply with what we wanted and what he verbally agreed to do. The siding was never fixed, and he will have to correct that himself is seems. Also the Lawyer told him that he can forget him adding the number of tresses to the roof. He will have to add more himself. He also put a small hole in our roof , that he did correct upon finishing the floor. He cut corners to make a bigger profit at our expense! A friend had recommended him, and now feels bad that he did. I'd give him a D in his work. Pass this guy up!!!!

- Merita W.

He had his crew come out to clear the trees/brush AFTER they already dug the holes for the pole barn posts. He told them to only clear inside the perimeter of the building. I had to clear the rest to allow for adequate work space. He would not get a machine (e.g.- stump grinder, backhoe) to remove the roots in the floor area. I had to have that done to ensure concrete would not be poured over the existing roots. They set the posts he bought - 12' posts for a 10' wall - they need to go in the ground deeper than 2'. Then he explained to me that when "I changed the building from 9' walls to 10' walls it messed up his order". The contract that was signed before he started doing any work specified 10' walls - it was his contract AND we never talked about 9' walls! He was supposed to order longer posts and did get some longer ones but oddly enough he left one of the short ones in place. The second attempt to set the posts resulted in a line so crooked that even he realized it was unacceptable. Some of the posts were out of line as much as 3". Also they put them in the same holes without doing anything to the holes. By this time it was already the third week in June. After coming out to inspect the posts he said he would get them straightened up. The crew didn't show up for another week and I decided to get ALL the posts down and start with fresh holes. So I repositioned the footprint of the barn by "swinging" the back end to the west about 10-15 degrees - nothing else changed - size, wall height, front vs. back, style, material to be used, etc. I got the new holes dug, using a machine and finalizing the digging by hand. I got the holes filled with concrete to a height where the posts could set on the concrete, be deep enough in the ground and be high enough for 10' walls. This was the first week in July. They set the posts the following week and did not show up for another week and a half. I called and said I would pay for the material he purchased so far (posts, concrete, 2x4s) and the amount of labor it should have taken to get to the point and would like the rest of my money back. Of course he told me he didn't have the money and he planned on finishing the building. This was around July 16th. Another famous quote - "I was getting the material list together since you changed the building all around". The ONLY thing that changed was the position of the building by a few feet which did not change ANY material requirements. By the end of July the only progress made was the 2x4 girters were applied to the posts. His first order for trusses was cancelled by the store because his check bounced. I asked him to use 1/2" osb instead of the 7/16" he specified and let me know the add'l cost. He ordered the 7/16 which was delivered, blamed the mistake on the store, who took the back the 7/16 and he didn't order the replacement osb with that money - he put the credit against gift cards. When he ordered the trusses he did not order any gable end trusses - said he filled in the extra wood for wall nailing himself!?!?! We made him order the gable end trusses. When the trusses were delivered the truck could not make up a hill to be unloaded near the building. It was one of the few times he was there and right before he left he told his crew to hand carry them up the hill. I helped them carry the trusses using a tractor with a front end loader. ALSO during this time my wife sat down with him and his wife to discuss getting the building done, how long it was going to take, etc. This was on July 27, 2011. He told my wife the following: 1. There's no such thing as 1/2" osb. 2. The reasons for the delay was that I changed the building all around AND I delayed his crew from moving forward when I helped them set the posts and asked them to give the concrete an extra day to set up. 3. The price he quoted in the contract now does not include the concrete floor - even though he added an extra $2700 in the price for the "extra cost mason charging because of location". Since I wasn't there and this guy did nothing right to date, my wife and I decided not to fight this issue and get what we could out of this guy in order to cut our losses. He agreed to a new completion date of Aug 19, 2011. By the middle of September the roof sheeting was not complete and what was installed did not have any protective coating. The siding (which I purchased way back in June) was not applied and there were no doors on site nor on order. The contractor asked for the FINAL payment in order to purchase the shingles. I'm not sure if he was going to purchase the doors or not with this money and he never mentioned when/if he was going to install the siding. My wife and I agreed that we already gave him more money than we should have and giving him more so that he might complete this building after 3 months of working on it would be a bad idea. We told him that we didn't have any further need for his services. I made a report to the BBB (mine was the second negative report against Capital Construction to the BBB that year). I talked to an attorney but decided that legal pursuit would be fruitless - they didn't even own the house they lived in and his lack of basic equipment (ladders, hand tools, etc.) spoke volumes about the prospects of getting any financial reimbursement. I have not seen any advertisement from this company since so I do not know if he is still in business or is under another company name. His name is Terry Dotson, his wife at that time was Dawn Dotson and his phone number at the time was 419-921-6233.

- Jeff K.

A&N Excavating And Construction Co

They were recommended by a friend of mine. It was a terrible experience and I couldn't believe that somebody could bold-face lie the way that the gentleman did. He came into my house and told me a lie one after the other and not even bat an eye. He said he would have the job done within three weeks depending on the weather but it took him almost a year. I had to go to a lawyer to demand that they come back and work on it. They even kept their equipment in my backyard over the winter. Their prices were also a bit high but the quality was good. The gentlemen who actually did the work were A-quality guys but the guy who managed the business was an "F". I would not consider using them again.

- Merita W.
Explore Our Solution Center for Helpful Garage Builder Articles
Garage Builders in Sandusky