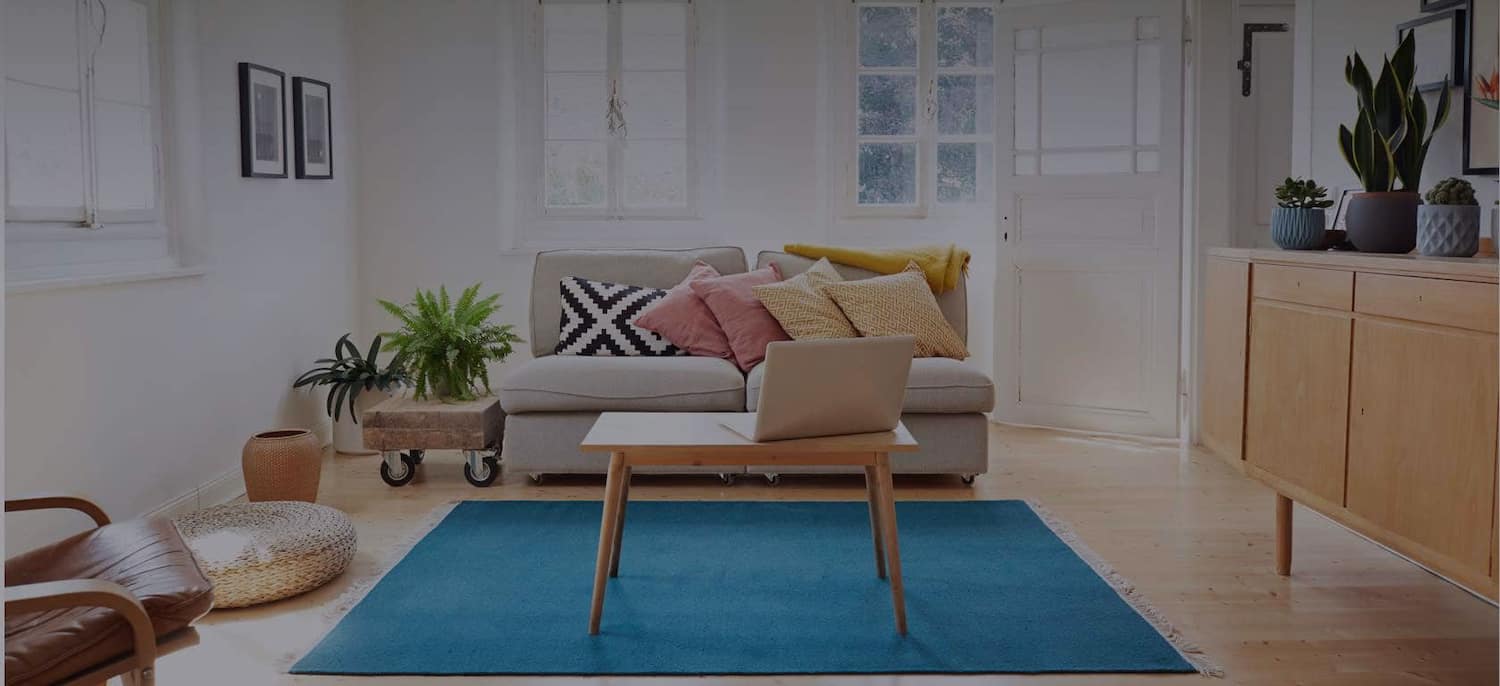 Get matched with top Waterproofing Contractors in Joplin, MO
There are 3 highly-rated local waterproofing contractors.
Recent Basement Waterproofing Reviews in Joplin
Foundation Recovery Systems

The company did an excellent job. The crew arrived and had me walk through what was going to happen. The got right to work an excavate around the house and used pilings installed anywhere from 30 to feet to stabilize the house and the raised the home to where it was originally. The house is now stabilized on bed rock.

- Steve K.

American Standard Foundation Repair of NW Arkansas

I live at the bottom of a big hill and my yard gets a great deal of water run-off. Because of this, my house developed a serious foundation problem. I called three foundation repair companies in Oklahoma, but none of them seemed very interested in coming to give me an estimate. I joined Angie's List and found American Standard Foundation Repair in NW Arkansas. When I called, Mike Herring was very polite. We set up an appointment and he came just a few days later. He looked at the damage and explained what caused it, then he proceeded to tell me exactly what needed to be done to prevent further damage in the future. He was very thorough and answered all of my questions in a way that was easy for me to understand. Mike was very honest and professional...I was impressed from start to finish! Needless to say, I hired his company to do the job. The workers were very polite and they did a super job. Mike was very good about following up on everything and making sure I was satisfied. I wouldn't hesitate to recommend this company!

- Debi S.

It completely fixed my issues. So simple! Tom is great at what he does.....which is a lot. I've had him replace a water heater, as well, and he is very knowledgeable about a great variety of things.

- Cynthia L.

, My experience was postitive. The person they sent out did a great job explaining all the options, warranties, costs etc. They did the work in a timely fashion and were very professional. They were very good about payment.

- Robert C.

My wife said it best, "He was good at one thing...taking our money every week." I'll start with the fact that we were left with no way to bathe in either of our two bathrooms by the time A-1 Mr. Handyscam was finished. They destroyed their own tiling job in our master bath along with destroying the shower/tub combo and leaving us with a non-diverting tub spout, faucets that have to be turned on/off with a screwdriver and a bunch of half-removed black caulk that they thought would look nice with their botched tile work. The upstairs bathroom on the other hand, also a complete re-do left us with a shower that turned on, but drained out of a broken pipe through our kitchen ceiling onto the floor. General attention to detail and finishing capabilities just don't exist with these guys. Their idea of fixing the drain pipe that was not done to code (no trap) and damage they caused by over tightening the drain cap with washers in the wrong place? Spray some leak repair all over the pipes. That didn't work either. Finally paid another plumber over $500 to fix that, get it to code, and get the upstairs sink plumbed and running. Unfortunately we didn't want to pay extra to have the crappy tile job fixed. Nothing like seeing the bar code from tiles facing out on the wall and seeing clearly where nothing lines up to help anger me every morning I walk in. But that's only because I can't use my own bathroom that they destroyed and never repaired. Next is their inability to accurately estimate timing and costs on jobs. We gave an itemized list of changes to be quoted. That list definitely grew over time, but everything we were quoted on was about 3x more expensive and took 3x longer than originally quoted. That might be OK, except every piece of work we had done was either unfinished, poorly executed or both. There was some quality work done in some areas, but the quality disappears when the job isn't finished. The only quality work I can log was done by Tom himself, and unfortunately that work went unfinished. Today I was up a ladder tacking flashing back onto the upstairs window that was installed. They decided to remove more siding than needed to rough in the window and left it all exposed and never finished with the Tyvek that should've gone up until we could re-side. Some details on different jobs performed... Door installations: interior slab doors were not properly painted (and painted while on hinges). Maybe old rollers were used, because there are bits of roller painted onto the doors which are rough to touch, like the paint was watered down to save money - even though we bought the paint! Painted on hinges so hinges are covered and paint drips on floor where each door was painted. Front door: could've been a decent job, except off plumb and never finished staining the outside frame that was built. Back door: roughed out and left unfinished exposed plaster walls, got the door nice and stained up with dirty hands while installing, and lost the alarm sensor on the original door (thrown away) Painting: some decent work, but all done before major construction so now loads of damage to the paint and wear and tear from other work done after. Painted several hinges shut, and even a light switch. Careless. Master Bathroom: already talked about both bathroom botches. Glad to be writing this review with the ability to shower without going to our daughter's home or a hotel. Here's more details. $10/sq ft marble tiles destroyed after they turned on the tile heating pad they installed instead of letting it cure for 30 days like the installation manual instructed. Over-tightened light fixture at switch so it shorted out a couple weeks later. Put black caulk in for seams (artistic choice?) and then 1/2 stripped out when we asked for white, never finishing, and leaving the shower unsealed/not waterproof. Incorrectly plumbed the tub/shower (shower permanently on, faucets don't turn on without uncapping and using a screwdriver. Never worked but they called it finished. Now we have to demo the wall, replumb and retile from the ground up. Two new plumbers have said "I've never seen anything quite like this!" and they weren't paying a compliment. Upstairs Bathroom: Drain gaskets installed incorrectly and overtightened so leaking and had to replace broken gasket set. No trap plumbed in the drain pipe. Sink pipes were clogged from tiling buys washing grout down bathroom sink; had to be cleaned and re-installed. New sink was hung but never plumbed and connected to pipes. Tiled over outlets and cut tile wrong so can't install plates over GFI and lightswitch without re-cutting and finding an oversize plate. Some tiles on wall face outward so you see the purchase barcode. Left ceiling over shower unfinished. Wood floors: They were supposed to sand and refinish the floors. They didn't sand between coats of poly so now there's bubbling on the floors all over downstairs and they'll have to be redone again. In addition they didn't plug any holes in the floor, so I've got poly all over boxes and other items we were storing in the basement. They did manage to sand right into the co-ax cable coming out of the floor though. Bonus points for not paying attention. Upstairs kid bedroom: painted accent wall with chalkboard paint but managed to get it on the ceiling and opposing walls but never cleaned up. Installed beautiful casement window but tore out more siding than needed and left outside unfinished with galvanized flashing and original plywood exposed. Never came back to finish. Electrical work: replaced some outlets (OK), but replaced a GFI in the kitchen and drove a nail into it... caused shorting problems with back of house until an electrician came out to fix it. Wired and incorrectly installed a back stairwell 'night light' that never worked until electrician fixed. The sad thing about all this is when we met Tom we liked him and trusted him. Apparently that was our big mistake. The work HE actually did was well done, but never really completed to the point where we don't have to do something else to finish or fix it. The work his contractors did was just poorly executed. They just didn't care or don't have the skills to do things properly. As a result, almost everything they've done except install some floating click-lock flooring is having to be finished, cleaned up, or demolished and redone from the ground up. Catastrophic waste of money, and they just vanished and moved on to the next chump waiting to pay once the 1 month turned 4 month job money-pot ran out. My biggest gripe is we ended up in a hotel and spending an additional $4,000+ in room fees only to "finally" move in and have no working bathrooms and work still being done. Highly unrecommended.

- Andrew J.

Dry Basement Foundation Repair

I contacted this company after reading good reviews and checking out their website to get an estimate on waterproofing my 1920's basement. I was also wanting to get an estimate on finishing the basement with their "basement magic" system. Having a company that can provide both services was one of the main reasons I contacted them in the first place. After contacting the company and scheduling an appointment aprox 3-4 weeks prior to my appointment time, they sent me out their information packet explaining the process and who the employee would be to look at my house for the job. Weeks went by, and two days before the scheduled appointment time of which I took off from work to be home, they called to cancel, basically because I was the only customer in the area that had an estimate scheduled and I was too far from KC apparently to make the trip for one bid. They then had the nerve to try to reschedule weeks out again "in case they can get another customer" out in my area for a bid. Granted, I understand that two hours is a long way to drive for a bid, but I am well within their service area as provided on their website. In addition, this project easily could exceed 20K for the job so it's not exactly small beans and I already have 2 other companies coming up for bids who are just as far and farther away than Dry Basement. My impression is they do not put their customers first, but only look out for their own interests especially when determining to bid jobs. Don't have such a wide service area if you do not intend to call on customers at their convenience.....there are too many other companies that would be happy for the business!

- Nathan B.
Basement Waterproofers in Joplin
Deals in Joplin for Basement Waterproofing
Explore Our Solution Center for Helpful Basement Waterproofer Articles
Waterproofing Contractors in Joplin