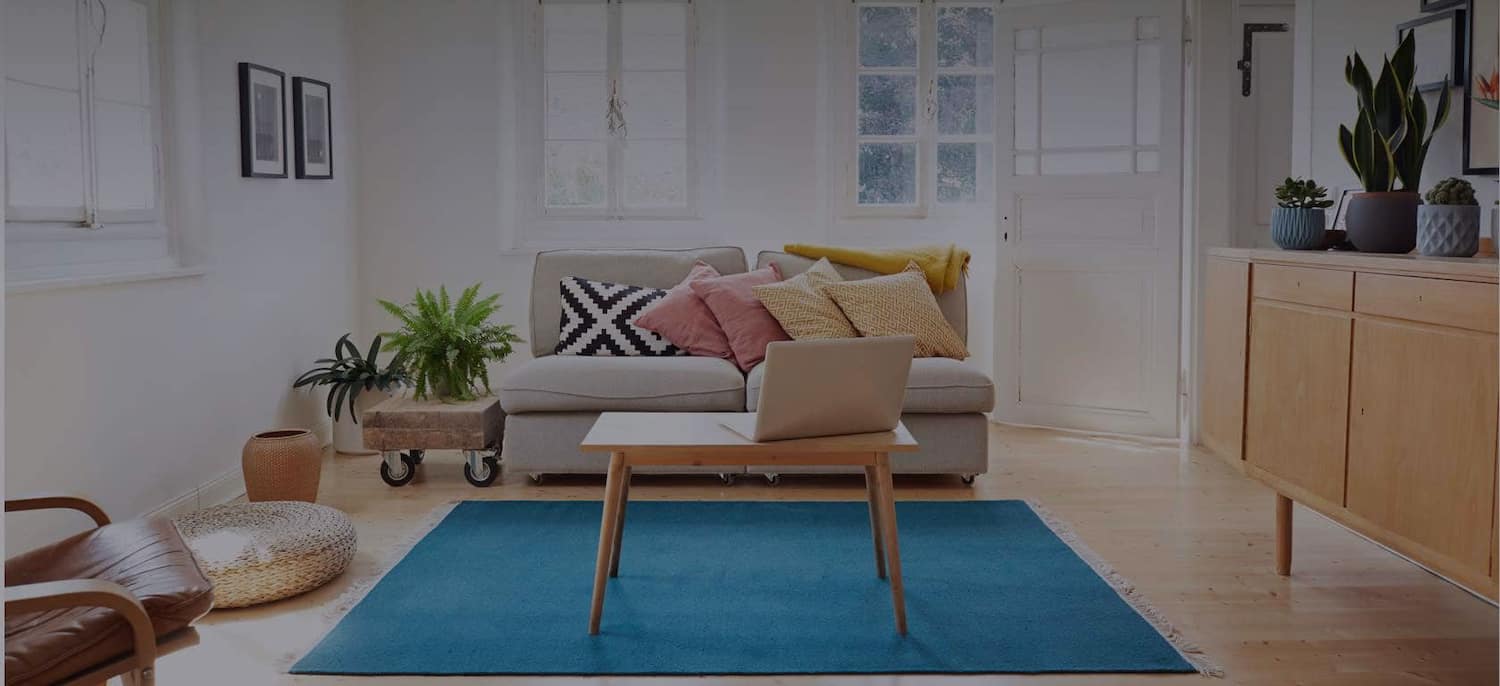 Get matched with top Building Architects in Waialua, HI
There are 7 highly-rated local building architects.
Recent Architect Reviews in Waialua
Toa and Kyle's Home Solutions

Had a contractor that ended up doing more damage than you can imagine! My wife and I were devastated! Fired him and began looking for solutions to the botched 500 sq ft ceramic tile job. I found Kyle on Angies list. His reviews were great! I reached out to him and he responded back within 8 hrs. Set up an appointment to have him estimate the job. Upon meeting Kyle I immediately could tell he was personable, professional and competent! He did not mince words and was direct about the repair: The tile would need to be pulled up and reapplied..properly! After more conversation, my wife and I contracted Kyle and his team. Kyle really shared our pain and wanted to make our home whole again and restore our happiness. (It's very hard to find that type of compassion these days) The job was finished in 3 days, quicker than expected! That included: complete demo of botched job, materials, hauling debris, prepping, installation and finishing. The result is absolutely BEAUTIFUL!!! My wife and I are extremely pleased with the craftsmanship of the install! Kyle and his son Malaki are true craftsman! VERY friendly, punctual, communicative, down to earth and business oriented! You can search for better but, I doubt you will receive the same service that Toa & Kyle's Home Solutions offer! Chance em'! You won't regret it! Worth every penny and some!

- Jim H.

Toa and Kyle's Home Solutions

Everything went really well. Kyle is very efficient, easy to work with, able to go with the flow and was able to figure out any obstacles that came out way.

- Jill S.

Toa and Kyle's Home Solutions

Kyle Ikeda Recommendation Kyle has been a very pleasant and personable craftsman to work with. The first time he came to the house to do an estimate he asked whether he needed to wear a mask or not and we told him we preferred he wear a mask when speaking with us. He did as we asked. He is very considerate and accommodating. He never forces his preferences on you. He makes expert and excellent professional and design suggestions but ALWAYS leaves the decisions to the home owner. During the estimating process he went over in detail the design options available to us, Making sure we understood the cost scale as he presented each option based on the current structure of the bathroom and its present features that is appealing and we should consider keeping. He was also very honest about whether certain ADA compliant features need to be adhered to. He also discussed with us the plusses and minuses of safety features to consider given our age. We decided on two design options based on ours and his valuable input and asked him to quote both options. He produced quotes for both options within two weeks. He then followed his quotes with a face to face meeting discussing in detail what was and was not included in each quote. Once we decided on which option to go ahead with, we then went into more detail on the specific hardware and tile to be selected. His extensive portfolio of previous remodels helped us greatly in choosing the hardware, size, color and tile pattern options to possibly use. At this stage Kyleʻs extensive experience and master craftsman experience was invaluable. During the remodeling process he reviewed daily what was done and what he was planning to do the next day. What we also appreciated about Kyle is that he is a very organized and neat professional, he cleans up at the end of each day. If Kyle sees an issue in the original design due to the tiles or hardware we chose or modifications he needed to make, in order to make the overall design look more appealing he will stop, consult with us before implementing any changes. His artistic skills come into play here and again his suggestions led us to make the whole project look so much better than we had envisioned. One time we noticed a bad variation in the tiles from the same box he had already set. He had just left the house 15 minutes ago and We called him about it. He turned around and came immediately back to the house and removed the offending tiles and reset it with tiles that matched. This illustrates how accommodating he is and how he will go out of his way to please the homeowners. In summary we very very highly recommend Kyle Ikeda as a master bathroom remodeler. He has excellent design and artistic skills and his recommendations based on his extensive experience and portfolio are right on. His communication skills are excellent and he involves the homeowners in all aspects of the remodel from the design phase to the final remodeling phase. The quality of his work is exquisite. The tile work is immaculate and the installation of our unique shower system was completed without a hitch. The pan was installed perfectly with no pooling and the water all flows to the drain. All the plumbing, electrical, carpentry, and tile work was done by a single person, Kyle Ikeda himself. No subcontractors are involved to cause scheduling holdups. Our renovation was completed on time in 3 weeks total, from tear down to completion. If you want a master remodeler with all the skills needed to do your perfect remodeling job, hire Kyle Ikeda.

- Rod G.

Toa and Kyle's Home Solutions

We love our dining room! Kyle was able to transform our spare bedroom into a beautiful dining room complete with upper and lower cabinets, drawers, a butcher block countertop, extra electrical outlets, and space for a refrigerator! He also tiled the entire first floor with a beautiful herringbone designed pattern and it is beautiful! Our guests are constantly complimenting our home and we love it! Kyle was very easy to work with and very responsive to all of our needs. We would definitely recommend him for any remodeling work you need and we will definitely be working with him again!

- Andrea L.

We would like to thank Karen King for all her patience and knowledge in helping us choose our options for our new home. The process at first glance felt extremely overwhelming … but Karen was kind enough to go line-by-line with us … showing us all our options and making recommendations as we went along. Karen contacted different departments when we had questions that she was not sure about. We appreciated her taking her time to give us the correct answer. We will be truly excited to see our finished new home, and all the options Karen helped us to choose. Thank you again Karen, for being so gracious and patient with us.

- Hello T.

Toa and Kyle's Home Solutions

Kyle was very nice, came out to give see the work I needed done. Said he would have a quote to me by Friday. Monday - nothing. Called Tuesday, he said he sent it and would resend. Wednesday - nothing, he said he would call me when at the office and resend - no call no email with the estimate. Just wish he would have told me he could not do what I needed done so I could move forward.

- Diane P.

Ahn's Drafting Service Inc

As a homeowner-builder, I needed a more than a draftsman, I needed a consultant, designer, and champion that I could trust. Henry was that man. He was flexible on several occassions when we needed him to look over the quality of the work that was being delivered. He advised us throughout the whole building process, and his turnkey approach for doing the drawings, running the permits, and getting the engineering stamps proved valuable. With Mr. Ahn, expanding our house by 1200 sq. ft. was a snap!

- Daren P.

In both jobs Fritz sketched out concept drawings, let us review them, then did a preliminary design which we again reviewed. Then he put together a drawing package, delivered it to us with multiple copies, then guided us through the permit process. During construction he gave us an inspection plan to follow and he came out for those inspections as well as anytime we had a problem that we needed help in resolving. For the most recent job he has offered to do a set of as-built drawings that can be sent through the building dept. to document exactly what was built.

- Richard R.

Hou-wen was recommended by a friend along with a couple of other architectural designers. One outright said he couldn't design a lanai to be built on top of the roof, another said he could do it, but his proposal was well beyond our budget. Hou-wen was very patient with us and worked through a couple of design proposals until we agreed upon one. We asked for help in finding contractors that would do quality work at a fair price and he provided three names and cost estimates which helped us narrow it down. He came out frequently during the construction process to ensure things were going well. If it wasn't for Hou-wen probably never would have proceeded with our desire to build a porch and a lanai, but his professionalism, patience, and most of all his honesty convinced us to go ahead and build it. I highly recommend Hou-wen if your considering building a lanai, porch, or other modifying your home.

- William M.

Ahn's Drafting Service Inc

I am very pleased with the work completed by Ahns Drafting. I found it difficult to to navigate the requirments that have been put in place by our local government, many requirments do not make sense unless you understand the reason that they were put in place. So having someone that understands the process was very important as well as helpful to me. Henry took care of all aspects of the permit request. He submitted the request and took care of any follow up actions that including answering any questions as well as requests for additional information needed to process the plans for permit approval. He explaned what I had to do as well as why. Like I said the proccess can be confussing and it was great knowing that I could relie on Henry Ahn for answers and explanations. I will use the services of Ahns Drafing on my next home project.

- Thomas G.
Explore Our Solution Center for Helpful Architect Articles
Building Architects in Waialua