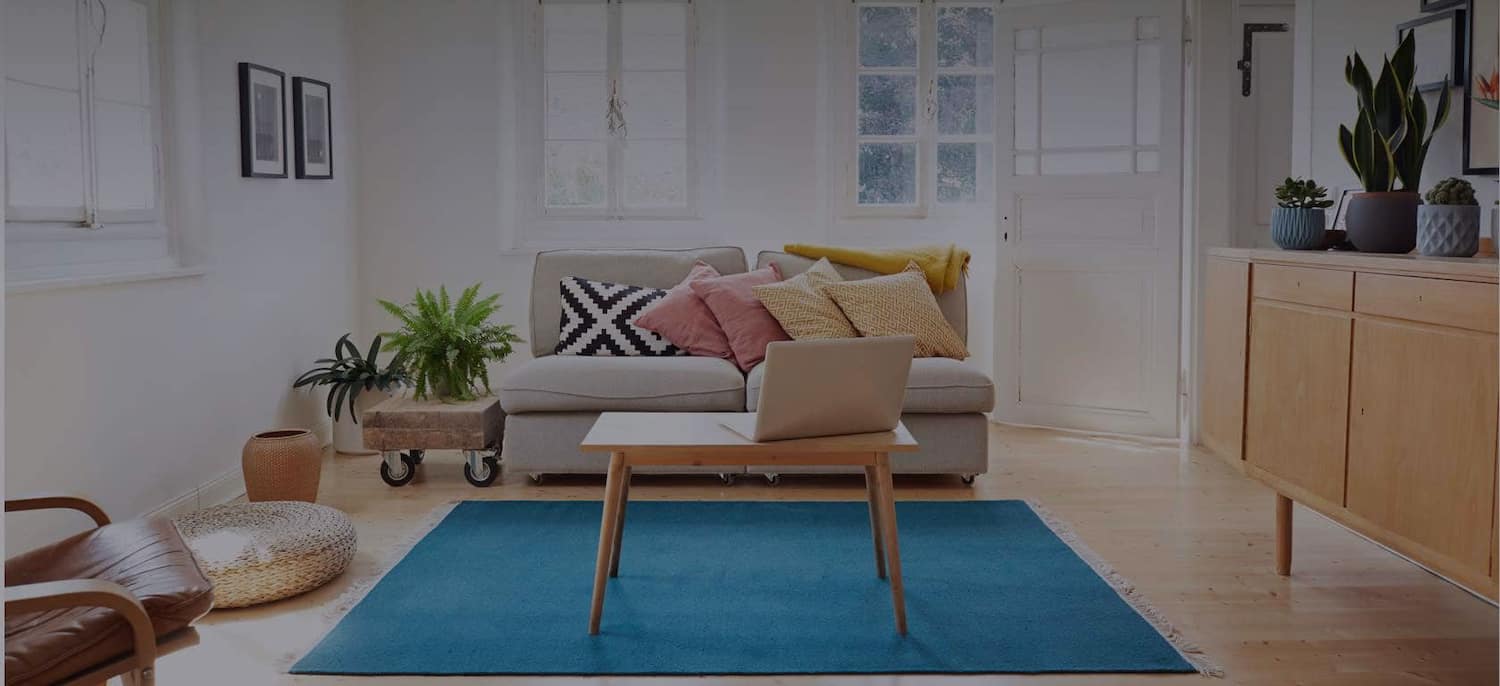 Get matched with top Deck & Porch Contractors in Kailua Kona, HI
There are 5 highly-rated local deck & porch contractors.
Recent Decks & Porches Reviews in Kailua Kona
I sent a request for an estimate through Angie's List to Kaalaea Construction. Raymond Kevis responded via email and said he would be happy to give me an estimate. He said that his concrete guy would call to set up a time. Four days later when I didn't get a call, I emailed Raymond to let him know. Never got a call from the concrete guy, nor did I ever hear back from Raymond. Very unprofessional.

- Cynthia B.

BJ and his crew from Mid Pac Services did a fantastic job over a period of 6 months. In addition to all the actual work they were also extremely helpful and professional in providing support and advice when it came to choosing vendors and providers and were there to receive the material and appliances if we were not able to receive. All the crew members were professional, punctual and very friendly; it was a pleasure to deal with BJ and all the crew members!

- Brage J.

After pricing with over a dozen contracting companies, most of whom simply "flaked out" and stopped communicating or, in one case, left the island right after agreeing to start the project, I came across MIDPAC Services via a referral from HPM in Waimea. Always professional and honest, they were trustworthy on-site and were flexible in dealing with the state/county permitting process, which can be quite a headache. The pricing was excellent, and to keep the costs down standard materials were used, but the workmanship was good and BJ kept in regular touch via email, text and phone to keep us up-to-date on the project at all times and to manage the schedule. I would not hesitate to recommend MIDPAC Services to anyone, and you are very unlikely to find a better team for the price.

- R T.

I've worked with a number of contractors (and served as my own contractor) on Hawaii. BJ is the best, in terms of quality of work, speed of work, communication, and responsiveness. He's awesome at communicating with remote customers, and emails extensive reports on progress multiple times / week, including pictures of progress. His prices are very fair, and we'll definitely use BJ and Mid Pac again.

- Daniel F.

Keoni's Professional Services

John came to give me an estimate for various maintenance issues for my home. He was responsive, knowledgeable, and thorough in his evaluation of my issues. He took time with me, followed up well, and gave me helpful referrals for others who could help me when his schedule was full. I trust him to perform work well and on time. Most of all, I am impressed with his integrity. I am looking forward to having him work on my house when schedules permit.

- sassy f.

Salera Pacific Carpentry/Waikoloa Appliance Repair

Excellent! Mr. Cole Salera is an exceptional craftsman. We wanted the extension to the existing lanai to mirror the look and all the small details of the existing lanai. He did it better than we would have imagined. I cannot stress strongly enough Mr. Salera's overriding professionalism and desire to give us what we wanted. On time and on budget.

- Timothy B.

Well! Any problems were sorted out easily. Things always come up with a remodel! Cant wait for him to build me a new home.

- Diana E.

Keoni's Professional Services

The time had come to get my 10 year old house cleaned up and painted. Looking online for local area painting contractors I discovered John Schnetzler and his company Keoni's Professional Services. Reading the reviews of his previous work I felt confident that he may be the contractor to do the job at the high standards that I wanted, so I asked him to submit an estimate. The scope of the job was to thoroughly clean the exterior of the house, install a new lanai ceiling, repaint the exterior siding and trim along with the garage door a side metal door and the exposed portion of the concrete foundation below the siding, refinish a weather worn but beautiful solid wood front door, and to solve the issue of a couple areas where mynahs persisted in nesting under the eaves (his solution to this was brilliant!). John was very responsive and professional when I made the initial estimate appointment, and his estimate, while not the lowest, was very competitive. Based on his demeanor and the previous reviews I offered him the job. John thoroughly answered all of my questions from the initial meeting and continued to do so throughout the process; in fact communication throughout the whole process was excellent. Once John and his crew got started the time to completion was about 3 weeks. John told me that they wouldn't leave the project until I was completely satisfied with all the work; he held absolutely true to that promise. John and his crew did an excellent job. The work was meticulous, detailed, and methodical, all done to achieve a great quality result. John and his crew also discovered and repaired some minor damage and gaps as they went along, all of which were outside of the scope of the original job, again to ensure a superb final outcome of the project. John and his crew were definitely highly skilled in their workmanship, but also punctual, polite, and customer-oriented. The prep work was amazing, as was the care they all took to ensure that water spray, dust, and paint splatters, etc. were never an issue, and they left everything organized and cleaned up before leaving the site every day. End result: the house now looks better than when it was new, and I couldn't be more pleased. I would highly recommend John Schnetzler and Keoni's Professional Services for their impeccable quality and focus on customer satisfaction.

- William F.

Kana Homes Renovations & Construction. BC-25111

Sales person was very knowledgable and had recommended cost saving strategies for our project. The time from building to completion was "Spot On".Workmanship and materials was excellent. And was able to repair some other house issues with the budget we had leftover from the Carport.

- Elizabeth P.

My husband and I had been researching and examining our budget for an outdoor living space. We went from buying a cheap gazebo at Big Lots to designing & building a wooden gazebo ourselves and finally settling on having a concrete patio laid and buying a high quality offset umbrella. I had a few estimates, searched Craigslist, and came across Eddie Hernandez's company Cedar Park Concrete. Once the phone call was made then he came out within the next 2 days to examine and get a feel for what I was looking for. We wanted such a small job - a 12x12 patio and a 6x4 trash pad but he treated us like it was paying the rent, you know what I mean. Anyway, he offered the suggestion for a BBQ grill extension, coloring and stamping it. Eddie was so pleasant and genuine. I didn't feel like he was pushy or condescending to me (I'm the wife and he dealt with me only). He laid out the timeline and I was shocked, we were meeting on a Wednesday and he said he could have it done for me by Tuesday. And he DID! The crew came out on Saturday, about 7 guys, and they prepped the groundwork - clearing, rebar, & framing - both spaces within an hour. In and out, probably wouldn't even known they were here if Eddie hadn't called me to ask permission to come onto the property. Monday late afternoon a couple of guys dropped by to put mesh down & leave some wheel barrels for next day, 20 minutes top they were here. Tuesday afternoon, I had a crew of about 7 men here to complete the work. They finished up in about 4 hours, complete with a nice red & grays color and stamping. Sort of reminds me of slate tiles. Even Eddie came by at the end of the day to see if all the work was complete and to our satisfaction. He offered a discount on some other things like sealant and speeding up the curing process as well as coloring and stamping another pad we had in the backyard that use to have a shed on it. Although we didn't take him up on the offer (budget issues), it was a really great deal. All in all, this company and owner were fantastic. I didn't know anything about patios or laying concrete. My expectations were a large slab of grayish concrete in my yard. I could have easily been taken advantage of with my lack of knowledge. But Eddie is a man of honor and provided us with an outdoor living area, not just a slab of concrete. Thanks Cedar Park Concrete.

- Christina H.
Deck Companies in Kailua Kona
Explore Our Solution Center for Helpful Deck Company Articles
Find Deck & Porch Contractors in
Deck & Porch Contractors in Kailua Kona