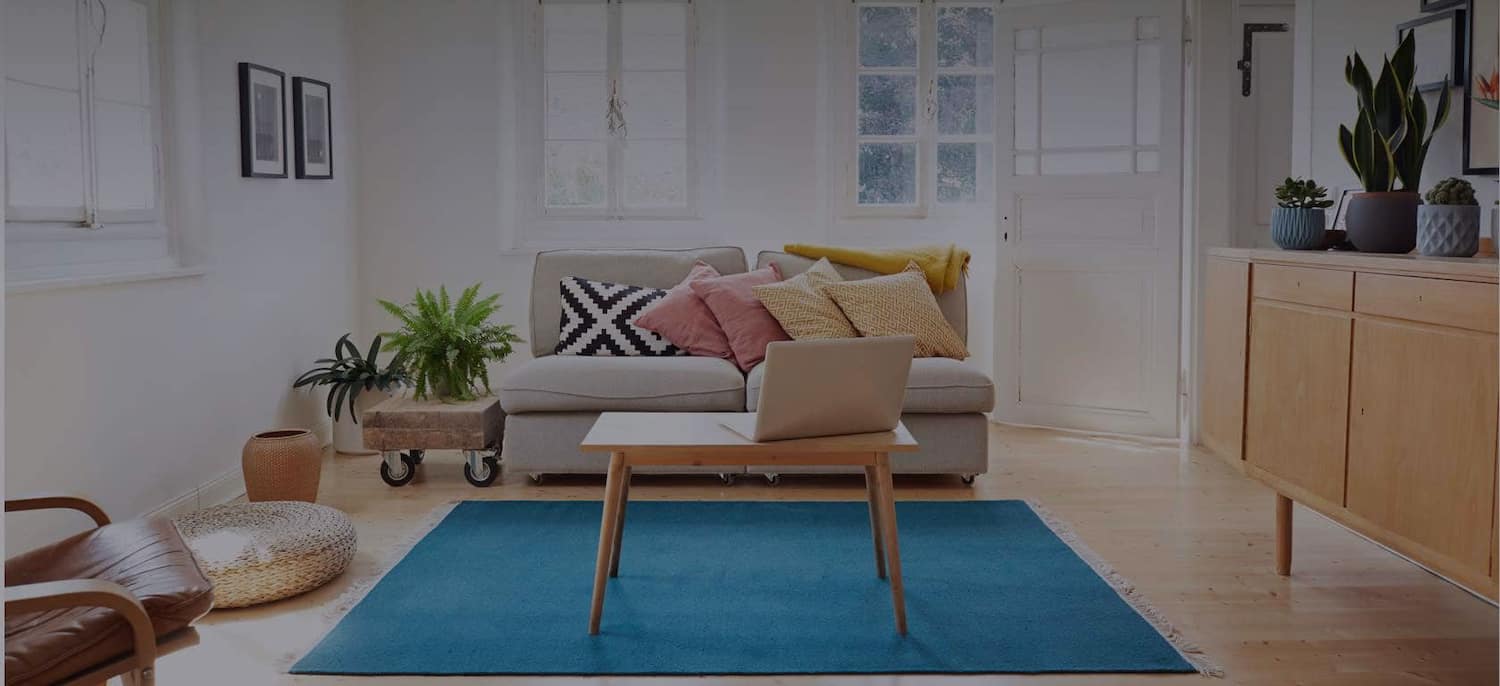 Get matched with top Masonry Contractors in Willow Creek, CA
There are 0 highly-rated local masonry contractors.
Recent Masonry Reviews in Willow Creek
The work was completed timely. Mike followed his estimate to the letter. The mfg home company asked me for his name and they hired him also. We were very happy with completed work and no issues with any of his work or workers. Now a year later every thing is still perfect.

- Norma T.

My Pavers had shifted with all the water issues we have been having here in Dallas. Luis had his crew come out and besides having them do the work and make it like new again, he walked around and spent time trying to diagnose all the issues with water we were having. I have been trying to address these and I appreciate the time he spent with me trying to figure out what could be the problem.

- Mary Ann C.

We had a very old wooden fence in our backyard that was practically falling over and after discussing it with our neighbor we decided that it was time to upgrade to a block wall. After all the usual due diligence searching for a contractor, we decided to go with G.F.A. Masonry. Best decision ever! Not only is George a really nice guy, but he and his crew were very professional. They were on time every morning , kept the job site clean (which is nice because it was my yard), they even asked if it would be ok to play music (which they kept at a normal volume so it didn't bother my other neighbors). George said it would take 2-3 days to finish the wall, good to his word it was done in 2 and when they finished they cleaned everything up like they had never been here, even put up a temp fence to keep my dogs in the yard while we wait for the guy to come install our gate. We are very happy with our new wall, as is our neighbor. Looks great, and we'll never have to do maintenance on a wooden fence again. Plus now our dogs can't see into his yard and bark at his cat anymore. tl;dr Very Happy with our new block wall and will definitely hire George again the next time we need any concrete or masonry work done!

- Joey E.

Very professional, I was very happy. They were clean and neat, and went out of their way to make sure I was happy at the end of project.

- Mary Ann C.

Times Up gave us some quotes for a more modern hand rail but we wanted the original and so he hand crafted a duplicate for us. Their foreman was really great and he kept things moving along. The owner wants to know if you are not happy with something, he is open to criticism.

- AMY Y.

ALL STAR FENCES & CONCRETE

Chris of Allstar was on time and very courteous when he arrived for the estimate. Very easy to talk with and discuss ideas. The estimate was very clear and precise providing a start and completion dates as well as a clearly defined payment schedule. Allstar's crew was always prompt and very professional the entire time. Chris said the job would take about a week and he was spot on.

- Melvin J.

Masonry Waterproofing & Drainage Masters LLC

A+ professionals before during and after. Marc was able to quickly assess WHY we continued to have water intrusion in our basement area and provide the solutions to make it STOP, once and for all. As stated earlier, we had already paid local contractors to seal the basement and had even had them back out to ?fix? their work several times, they just continued to apply an ineffective product and assure us this time they had ?fixed? it. The experience with Masonry Waterproofing & Drainage Masters LLC (Marc and crew) was just the opposite, not only did they know WHAT needed to be done, they worked quickly and efficiently to repair what had been previously done and provided real solutions under a tight deadline. We had renters arriving just two weeks. In summary: don?t hesitate to call Marc, we?ve hired many contractors, some of which shouldn't be allowed to practice business. He is the just the kind of service professional we all want to do business with, knowledgeable, professional, on schedule and no fluff. We had been told the solution to our issues would run in the 10's of thousands of dollars, Marc was able to provide just waht we needed for a fraction of that. The real proof: NO more wet basement once the work was completed and the re-done basement and outside concrete repair look fantastic. That was 4 months ago. These guys are our hero?s. As a follow-up, we hired Masonry Waterproofing & Drainage Masters LLC to address water intrusion in the crawl space of our primary home just 3 months after completion of the above mentioned job, same experience, no more water and outstanding job. ;- )

- Laura S.

Eco Design & Builders Inc

After interviewing 3 different landscape design companies, we chose ECO design pro Build to do a complete makeover of our entire front and backyard. We are extremely thrilled with the results and our space has been transformed. The designer that working with Ori, Samuel and his entire crew did an amazing job. The project was a little bit extensive because it included the removal of few trees, plants, grass and some rocks in the front and back, concrete and wood deck removal, We needed to pour a new concrete patio, running a new line of gas for a fire pit and BBQ, a custom concrete counter and built-in bench, a natural sandbox built with boulders and logs, and installation of all plants. It took almost 3 months to completely finish this back yard and front yard project, but now our yard is an amazing spot at the house that we enjoy with our friends, family, and children. I have read some comments about so many additional fees that usually been added to any estimate such as design consultation fee, but we felt it was worth the cost even though Ori didn't charge us much for it anyway. We didn't see it as a fee just to get an estimate. It was an actual design session where the designer gave us so many useful tips, ideas and designs advice mainly for our back yard space. We could have taken those tips and implemented them ourselves, but we liked those ideas so much that it was one of the main reasons why we hired them to create our landscape design and implement it.

- Rosio T.

The project is in the beginning stage but must say that it this point we are talking and walking with the right people. All to help make the best decisions possible. I'm meeting contractors for Electrical upgrades additions and Heat and Air to improve the comfort, Solar system to save on power costs, Lighting for everything, help in seeing what to do inside and out regarding security and walkways, drive areas and the landscape areas. I feel I'm working with the right people to help show what it is and how it is, in good hands.

- Robert E.

Richard Sams was able to design a raised patio and walkway based on my very general expectations. He was always on time to the job, his workmanship was superb, he handled all materials purchasing, consulted with me continually, and left the site absolutely clean (all trash removed, driveway swept, left over materials trucked away--very important!). I visited two of his completed jobs before hiring him, and the other property owners testified to his honesty and abilities (which was similar to my own experience). Since much of the project included brick, which was beyond my experience, I relied on him to suggest design elements, and I was very happy with the results of his decisions, especially since he was able to match the existing brick elements of my home. I was even comfortable giving him the key to my house when I needed to be away for several days. I recommend him without reservation for any masonry project, especially where vertical or horizontal brick laying is involved.

- Saul K.
Masonry Contractors in Willow Creek
Rating Not Available

Pros who have not yet received a review do not have a rating displayed.

Business Description:

Concrete and Masonry Construction

Rating Not Available

Pros who have not yet received a review do not have a rating displayed.

Business Description:

Rating Not Available

Pros who have not yet received a review do not have a rating displayed.

Business Description:

Rating Not Available

Pros who have not yet received a review do not have a rating displayed.

Business Description:

Michael David Construction is a full service contractor with over 20 years of expertise in all trades of construction. ADA assability, rentals, bank owned, remodels, commercial, and residential we have the tools and skills to complete your next project.

Business Description:

A family run business with an average of 45 employees. We have a Retail Nursery and Power Shop. We also have a landscaping and construction division.

Recent Review:

It took quite a while to get a response from them and I had to make multiple phone calls. I was persistent as I had used their landscaping services in the past and was satisfied with the result. We drew diagrams walked the grounds twice with the owner and was assured the job would be finished the same week they started. On the surface the work looks good, but they put a drop inlet for drainage right in the middle of a walk path, they moved a swale laterally three feet thus requiring our shed to be put on cinder blocks, they only partially graded a slope, and they took apart an intricately laced rock wall. I guess I wouldn't be so incredibly frustrated if they had just owned up to the mistakes and apologized. But they denied they took the wall apart and boldly told me we were confused about the original placement of the wall "it looks different when grass is next to it". In fact my husband hand selected the rock and intricately laced each one precisely. He spent many countless hours doing so. I was told we told them to put the drain in the middle of the walkway and the swale was moved because of machinery width. There are other defects also but I'm exhausted just writing about this experience. In the end they came back twice and finished to their expectations and it only took three weeks..... They used to be terrific. They had pride in their work and customer satisfaction was very important. I have always bought most of my plants and gardening supplies from them. This division is always spot on. But as a result of the frustration of this project I will have to change my loyalty to Piersons. To think all of this could have been resolved with accepting responsibility and a a simple sorry......


Reviewed by M G.

Business Description:

Restif Cleaning Service Cooperative, Inc. is a 100% employee-owned cleaning company based in Arcata, CA that has been serving homeowners, commercial-industrial-retail businesses, governments, schools, and property managers throughout Humboldt County since 1983. Our specialties include carpet cleaning, vinyl/tile hard floor care, window washing, power washing, gutter cleaning, rental cleaning, water loss restorations, pet odor treatment, exterior building cleaning, and new construction cleanup...

Recent Review:

It has been a long time since I used them and I don't remember the details, but I remember being happy with the work.  I think they did my carpets, but it must have been more than 5 years ago.


Reviewed by Joan B.

Business Description:

If it needs fixing call Will's Rocks (humboldt) Home and ranch repair or development,, roofing ,framing, electrical ,paint ,drywall and plumbing,,concrete foundations for your new building? Is it time to remodel your bath or kitchen or whole house? Tile always looks good. Radiant heat for your floors? Diesel repair, is your generator giving you problems? Do you need a road or ponds ? Do you need a spring developed for water? All heavy equipment qualified operator,when your not sure how to op...

Recent Review:

I had been shopping around for quite some time for new roofing.  I met Will and he was great to work with.  From the first day he was organized and ready to listen to my ideas.  He did estimates on several options for roofing.  Together we decided on metal due to pricing and durability.  Project was started and completed within timeframe and cost was right in line.  Finished project is beautiful.  Next is the paint job, and yes I'll be calling Will's Rocks for the job!




Reviewed by Kriss L.

Business Description:

Steven Van Note has been a licensed contractor since 1982 and personally oversees every project. He uses only legal workers and other licensed contractors to produce top quality craftmanship and takes pride in maintaining his excellent reputation. Van Note Construction is honest and dependable and will give you what you pay for. Licensed General Contractor, General Engineering Contractor, and Concrete Contractor. We have also recently started "disability remodeling" to help the disabled...

Recent Review:

Steve is very professional and very knowledgeable. He gave a detailed written estimate and performed the job as scheduled. The finished patio was better then we had imagined. But Steve wasn't satisfied. He thought the color was off. So he came back and redid it at no additional cost. The total price was much lower then we had received from other contractors. And the work is absolutely excellent. We give him an unqualified positive referral.

Reviewed by Gary E.

Business Description:

General Building Contractor

Recent Review:

The work was ok, but expensive


Reviewed by Teresita S.

Rating Not Available

Pros who have not yet received a review do not have a rating displayed.

Business Description:

In business more then 33 years. Family owned masonry company. We provide: stone, brick, block, lay, pavement, patio, driveway custom work with stone, brick, block, block walls for privacy, laying stone,driveways , paver designs for patios & driveways, retaining walls
Explore Our Solution Center for Helpful Masonry Contractor Articles
Find Masonry Contractors in
Masonry Contractors in Willow Creek