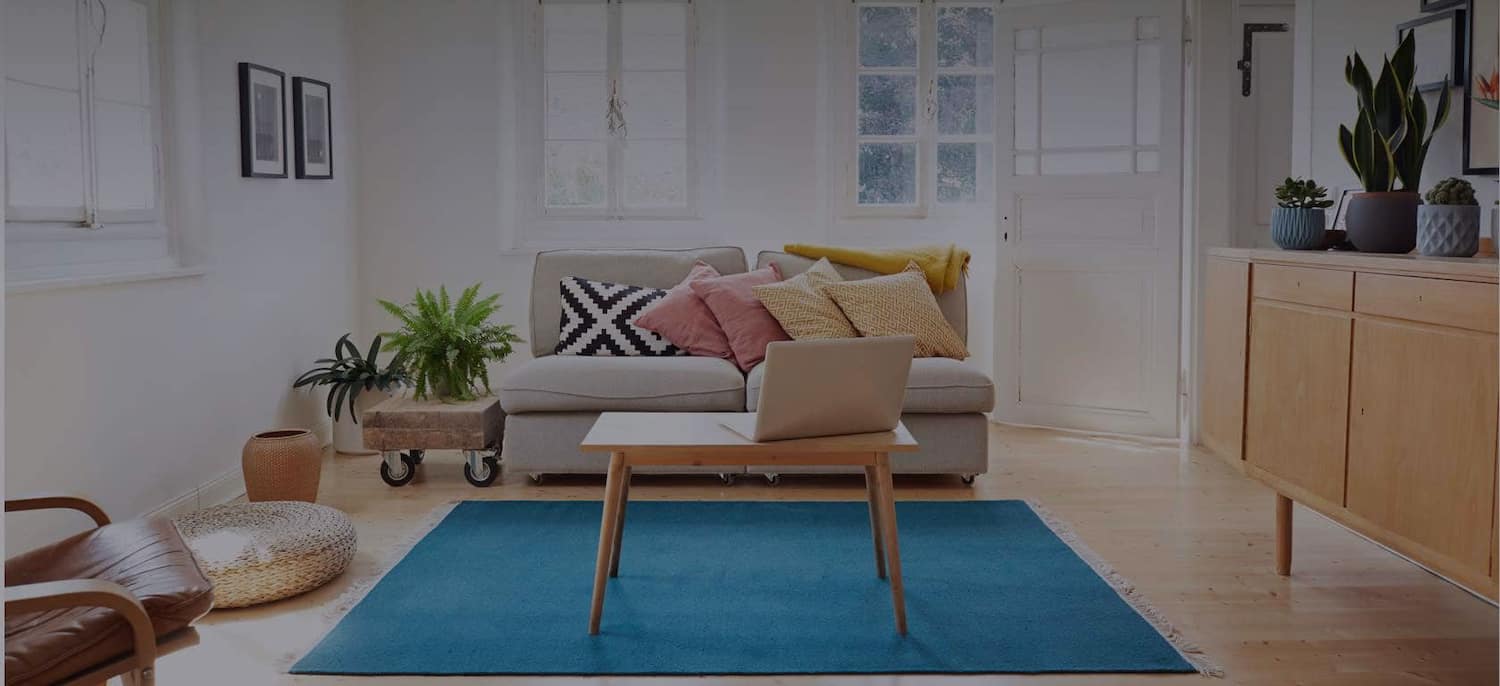 Get matched with top Flooring Installation in Tuscaloosa, AL
There are 4 highly-rated local flooring installation.
Flooring Contractors in Tuscaloosa
Recent Flooring Reviews in Tuscaloosa
Great communication during the renovation. Kevin always kept me informed of all updates during the process. Love my new tub/shower!

- Maddie L.

Excellent experience. They did a beautiful job. Mr. Peffer and his team followed our plan but also provided great suggestions that made the completed project even better. They cleaned up every day and did all they could to make the impact on the rest of the house minimal. We are happy to give an unqualified recommendation on their work.

- Gene M.

Our existing laundry/bathroom was very small so I had Wayne and his crew expand the bathroom and relocate our laundry room. Once my wife picked out colors, vanity, fixtures and layout Peffer Const. began the demo and the job went pretty smooth. The COVID-19 virus caused some minor snags which weren't Wayne's fault. We ended up very close to budget which made me happy and the job looks great which makes my wife happy. I would recommend Wayne and his company to anyone wanting quality work and a fair price.

- Ronald L.

We hired Wayne Peffer to manage a numbers of repairs on our house, have it fixed and painted, and remodel two bathrooms. He couldn't have been better and has in fact become a good friend. Wayne is himself an expert handyman and carpenter--skills he teaches at Shelton State--who has a wealth of experience and wants every job done right and in in the manner he himself would want for his own home. He also uses first-rate electricians, and flooring and glass contractors. He's smart, affable, and fair; in fact I'd rate him as high on personal character as I would on professional expertise. Easy to contact, easy to work with, costs explained up front--a real gem in all regards. We'd use him again: he's a complete A+.

- William U.

Needless to say, our experience with J and J Flooring... especially with the office staff, has been horrendous. While the work completed has been of acceptable quality, and the workers who finished the carpeting and wood floors seemed like nice competent people... the "ladies" who work at the office are unable to communicate effectively and basically have little knowledge of the work going on. It took me almost a week of calling (after they cashed the first check for over $3,100) to find out when the work would begin / end. Finally, the owner - Jon- reached out to me and met me at the house to go over the process / timeline. While we were there, he asked what they were doing with the (wooden) steps leading up to / down from the second floor. I told him we hadn't discussed it... so he said they would take care of them. No mention of cost... no mention of adding to the estimate. It was my understanding that he was trying to make amends for the pathetically inappropriate and inefficient office staff at his business. Fast forward to completion of work... all looks good, and they send a "final" invoice for $3,185 on 7/16... the check is mailed to them on 7/19. I get a call on 7/20 from "Karen" the office manager top lady assistant type saying that they were adding $200.00 for the work on the steps. I relayed the above to her (re: Jon did not mention any additional cost) and also told her that it was stunning how they are unable to call me back regarding the actual process / timeline of the work, but when they are due money 4 days after and invoice (with a weekend in between) they start calling...I told her not to call me again regarding the bill... Karen had the bright idea to revert to the threats of the dim-witted "If you pay your bills then when don't have to call...and, we will put you in collections if you don't pay immediately." So, again, 4 days after receiving the "final bill" (with a weekend in between) the result from the enlightened office "lady" is to add 200.00 to the bill and threaten collections... my oh my how customer service has suffered. Again, the guys doing the work seemed like good, honest workers... the owner, seemed like he was just trying to get things done and move on with the project... but, the office staff at J and J flooring.... all of them "ladies", were pathetic... and ruined the experience.

- Miguel M.

It was a great experience. My husband and I always do our renovations, but this was way easier. They had fair prices and let me know things that we did not know were out of code. Very knowledgeable about flooring and other remodeling. Helped us make our home up to code so in the future we wouldn't have to redo anything. They also know other vendors that can help with shower remodeling ie: plumbing, dry wall and painting if there is anything out of their realm.

- Lizzy H.

Our home is beautiful. Wayne and his crew did an excellent job, and we could not be more pleased. We enjoyed working with Wayne and trust him completely. He kept us well informed and guided us through the process with useful and often cost saving suggestions.

- Rebecca B.

Kendrick Service Co., LLC

We purchased a home and needed to totally repaint the entire interior in a very short timeframe before we moved. David and his team at Kendrick Service Company were able to get the job done ahead of schedule, not to mention they did a high quality job. During the same time, our 66 year old floors needed to be refinished. They took beaten up old floors and returned them to their former glory. I highly recommend Kendrick Service Company, LLC for all your home improvement needs.

- Collin R.

They have done a gorgeous job on our den. They are very busy. They came in and went to do our den floor and it was not level enough and wanted to level it. They showed me it was about 3/4-inch out and with the tile we were using it would have cracked the tile. The floor was perfect when they finished. We were not living in the house when he did the work in the kitchen. We have all kinds of tools and stuff stored in here but he would come, go and lock up without any problem.

- Larry S.

I was referred to Anthony (Sunshine State Kitchens) by my friend who had her floors done by his crew, I had commented to her how nice they were, and she told me that they had been done in ONE DAY (I have a fear of my home being a construction zone...so when she told me that I was intrigued). I emailed his office initially and had a few back and forth emails about what I was looking for and scheduling with the office girl whose name escapes me at the minute. She was very nice and helpful, and went out of her way to help me find a great deal on the flooring and cabinets I wanted, and did not give me a hard sell at all. She is incredibly friendly and perky, and you can tell she enjoys helping people. I scheduled Anthony to come out. He was right on time, and I immediately felt at ease. Even though I do not know a whole lot about construction, I could tell that he knows what he is doing and is dedicated to getting the job done right. He measured everything for me,and told me that he would have a complete estimate for me later that evening, as well as a Mock Up of what the kitchen and bathroom would look like when done. Within hours I received it, he provided a very detailed professional invoice, and the Mockup of the new kitchen was AMAZING....THAT is what sold me even more, the fact I could actually see the future through his design. At that point I called him and said "Lets Go" He had me order all the supplies from the wholesaler they had suggested (which was about 70% less than Home Depots prices) and work was scheduled to begin in 48 hours. He and his partner showed up as expected with all the supplies and began to work. Both of them consistently made me feel like I was an active part of the process explaining what they were doing (It is really scary to see your floor as bare concrete). In the end it only took Three days to do the all the cabinets, flooring and bathroom. Every time I would go away to run an errand or do some work and come back I would be amazed at the amount of progress those guys made! In the end I have to say it is everything I wanted. All the work was done beautifully and correctly, and I ended up spending considerably less than I had thought. I also enjoyed having Anthony and Oskar in my home, as they are both funny intelligent guys who I had fun talking with when they had a couple minutes to catch their breath. I would recommend Sunshine State Kitchens to anyone looking for flooring or kitchen or bath remodel. Thanks for letting me share :-)

- raymond a.
Deals in Tuscaloosa for Flooring Sales/Installation/Repair
Explore Our Solution Center for Helpful Flooring Contractor Articles
Flooring Installation in Tuscaloosa