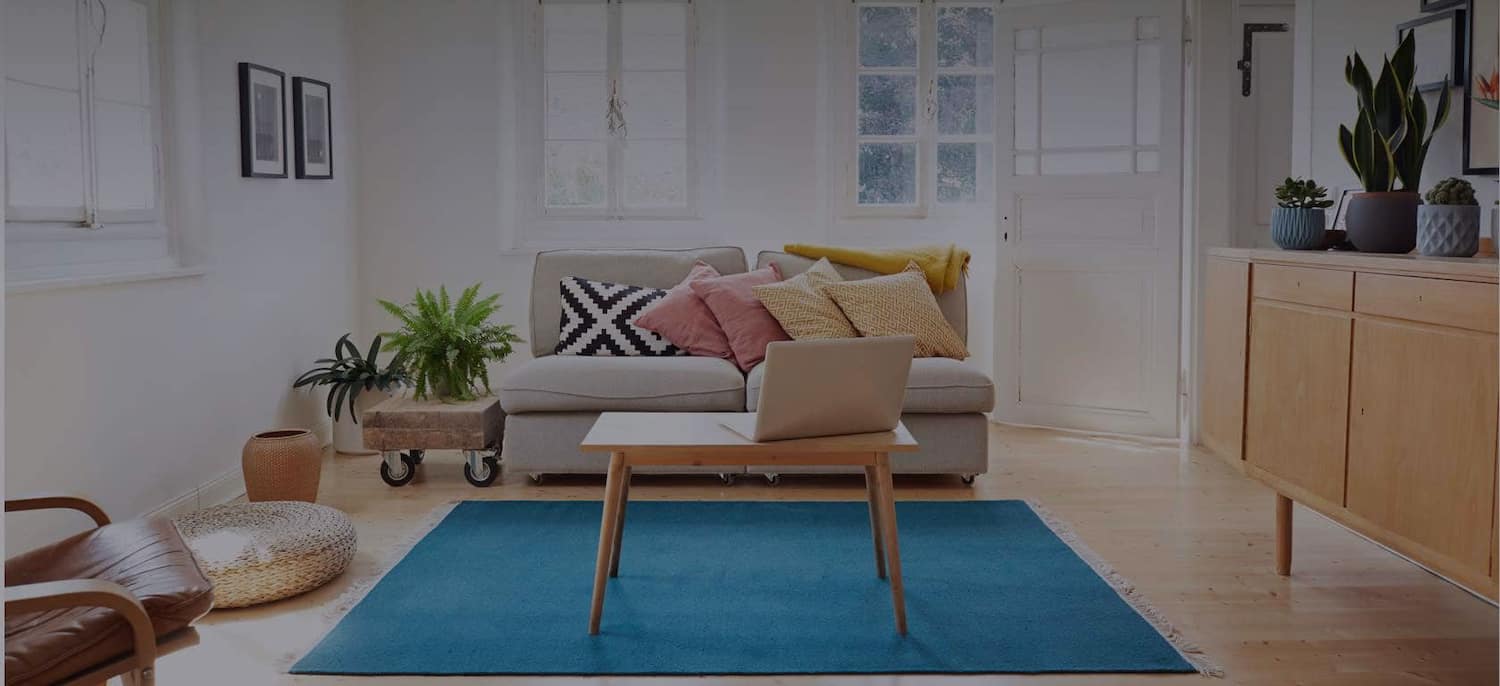 Get matched with top Deck & Porch Contractors in Luverne, AL
There are 8 highly-rated local deck & porch contractors.
Deck Companies in Luverne
Business Description:

In-Person or Live One-On-One Online Tutoring for Any Subject, Any Age, Any Location. Standardized Tests: ACT, SAT, NMSQT, GMAT, GRE, ASVAB, ASTB, ISEE, HSPT, TEAS, TOEFL, IELTS, TOEIC Mathematics: algebra, geometry, trigonometry, pre-algebra, elementary English: grammar, vocabulary, spelling, reading, writing, listening, speaking, pronunciation, ESL, ESOL Research Papers: editing, proofreading, outlining, citations Computer: Excel, Word, PowerPoint

Recent Review:

Matthew was originally hired to assist my nephew in preperation for the Parochial High School Admissions exam. Building a relationship with Matthew was the best thing for my nephew. Matthew was very safe going into this situation creating a trusting a environment. Not knowing what he was walking into, Matthew quickly learned that my nephew's academic inabilities were far more important than preparing for an high school entrance exam. Immediately Matthew begin working on creating a plan of action. He is very patient, yet intentional about holding my nephew accountable. Moreover, he follows up and send reminders for my nephew (I.e. don't forget to bring your book home from school, remember to work on your math). Although we have a long way to go, it's safe to say that we are seeing some progress. Thanks Matthew.

Reviewed by Tyrone G.

Business Description:

Holland Homes LLC is a full service residential contracting company for all of your needs. From small repairs to full custom homes and renovations there is no job too big or small. We provide a quality service for all of our valued customers while providing a superior product on all of our projects. Our priority is to achieve full customer satisfaction on every job while building a relationship of trust with every client to ensure a successful job. With great attention to detail on every job,...

Recent Review:

I need someone to financing my roof no one will do ??no one out there do financing anymore thank you alls steve 01/05/2019 angies list can anyone help me>256-525-0822>1801 dooley ave Anniston,alabama

Reviewed by steve c.

Business Description:

Guyette Roofing & Construction is family owned, been in business since 1982, and a member of the BBB. We are also fully licensed and insured. A full service roofing company located in downtown Montgomery, Guyette Roofing & Construction has served the Montgomery area for over 30 years. We have grown from a one-man woodworking operation in a Montgomery garage to a full scale roofing company capable of doing the largest residential and commercial jobs. Owner, Bill Guyette, runs the company with ...

Recent Review:

They did an excellent job all around. They did the work without me being on site and they were very reliable and unsupervised. I would definitely hire them again and I would highly recommend them.

Reviewed by David R.

Business Description:

If you are looking to add value, comfort, and beauty to your home or business, the professional staff at Hathcock Home Services is ready to provide you with the best solutions for your home improvement projects. We offer a wide variety of services to best serve our customers at competitive prices. At Hathcock Home Services, our roots run deep! Originally a division of Hathcock Roofing (founded 1945), Hathcock Home Services separated in 1985 specializing in vinyl siding and awnings. Over the y...

Recent Review:

Guttering job went very smoothly from the beginning to the end. Adam was very helpful and courteous, and the job was perfectly done. Thank you Adam

Reviewed by larry a.

Business Description:

We do not manufacture windows or doors for homes nor do we use Insulated glass. Strafford Window Mfg. manufacturers custom wood windows for barns, sheds, stables, pool houses, cabin, porches and interior applications in the home. Our windows are made of all wood and single strength glass. Call for pricing on Tempered glass. Strafford Window MFG. manufactures Sashes, Transoms, Single Hung Window Units, Hopper Window Units, Fixed Window Units and Screens.

Recent Review:

These windows are solid, well built and look great. I will be ordering more for my house.

Reviewed by Don P.

Business Description:

There's never been a better time to transform you home with Champion of Birmingham! Think of us as a one-stop shop for everything you need to beautify your home's exterior: windows, sunrooms, siding, roofing and doors. Only Champion offers the superior energy efficiency of Comfort 365 Windows, industry-leading limited lifetime guarantee, and award winning products made in the USA. For over 60 years, Champion has been manufacturing and installing quality windows, doors and sunrooms while crea...

Recent Review:

Champion windows is unresponsive, it take several attempts to have a representative contact, during & after our installation. Our windows were misorded, arrived broken, and the job site was left a complete mess. Champion ordered 3 windows incorrectly & one arrive broken. We had to continuously call them to track down to have our 3 windows put in & one repaired. The debris left on site, broken glass, nails, trash, ended with a nail in my car tire & having hire a clean up crew to help pick up the hard to clean up glass & debris. The window payne around our picture window inside the house was badly beat up & damaged, the install team put colored Chaulk to hide it. Additionally, the crew put white trim around our windows, when we ordered grey. The crew leaders left for 2.5 to go get the correct color. I was the one who caught their error after they put the white trim up around the picture window. Crew admitted to not checking the inventory for our job before they arrived to start our job. It's beyond repairable and need replaced. The install team cut our siding, two big cut marks on our hime. 2nd time Champion came to right their wrong, they left our home with a still broken window & the window that needs replaced due to manufacturing error on the inside of the glass, it's scratch. 3 rd time Champion sent the Regional Manager to come out to evaluate the damage. He he confirmed. We now have to wait to have our issue fixed & take a 4 day off from work to have Champion Windows back to our home. I believe we deserve compensation beyond delivering the right good & services. We should be refunded the cost of clean up and car tire, along w time off from work. I would not recommend them.

Reviewed by Kasey F.

Business Description:

ARCBAZAR provides online architectural design. Services include: New Residential, Remodeling, Interior Design, Landscape, and Commercial Spaces. Clients launch a competition for a project online at ARCBAZAR.com by providing a brief description and images/dimensions. Several Architects & Designers participate in the competition. By the end, Clients receive multiple design packages and choose the best solution. To view completed projects, please visit www.arcbazar.com

Recent Review:

Good for initial idea generation - will not replace an architect familiar with local Building Codes

Reviewed by Jeffrey P.

Business Description:

Amazing EZ-Screen Porch Windows are uniquely designed and custom-sized screen porch windows made to fit existing openings without expensive re-framing. They are also ideal for new construction. It's easy to enclose your outdoor spaces. Versatile, rugged and attractive, they're also a snap to operate. Open, they let the breeze in, closed they provide protection for rain, snow, wind, dust and the summer sun. Light weight, but heavy duty. Amazing EZ-Screen Porch Windows are constructed of ...

Recent Review:

It went perfectly. I called and spoke to the office immediately. They came out the next day on a Sunday prepared to give an estimate and complete the job. Everything is done. They performed quality work with quality products, very professional, clean-cut, honest, efficient, fair price. We are very happy and highly recommend them.

Reviewed by Michele I.

Business Description:

License Contractor:Quinney Contracting qualified and ready for the job,willing to help others in there time of need.We also know people need the job done and want business's to work with them,we are more than willing and able to work with you.

Recent Review:

I paid him in full on 08-17-2019, and he has yet to complete the repairs. Despite numerous contacts he claims he is too busy to complete the job. He has left an 83 year old house occupant with a leaking roof and unfinished dry wall and the cold weather has arrived. I only selected him from a recommendation from Angie's list.

Reviewed by Jon A.

Rating Not Available

Pros who have not yet received a review do not have a rating displayed.

Business Description:

Rodda Residential Renovations(licensed and insured). We are a complete or partial renovations company. We would greatly appreciate your business. We have many references that can be shared along with photos of craftmanship. When you have the need for our services please feel free to contact me. Thank you for your time and I hope to hear from you soon. Roddas Residential Renovations Joseph Rodda (owner) 205-532-9345 ...
Recent Decks & Porches Reviews in Luverne
We have used them several times. They do excellent work, are very efficient and at a good price. I would highly recommend them.

- Tim T.

The overall experience was amazing, from day one in speaking with Brian was honesty, respect and professionalism. For me to live out of state and find the kind of craftsmanship that he offers is highly unusual. He went above and beyond in doing some extra work that was needed for my Sister's home. I highly recommend Skyline Construction to anyone that needs a dependable, honest and professional contractor. Thanks Skyline for the wonderful service you gave.

- Freida P.

My experience with Prime Management was awesome. Super responsive, showed up right on time, and did a fantastic job in my deck- even went above and beyond. I plan to use them ongoing as I need things done. 5 stars all around!

- John D.

It went as great as it possibly could have if not better! The deck is a place we can relax every evening and is absolutely gorgeous! We get so many compliments on how beautiful it turned out. We have recommended MacHandy's services to all of our family and friends. The rooms they painted are just stunning. It is absolute perfection. I will definitely use MacHandy's for all of our remodeling and home repairs and even the add on to our home we are planning. Larry and his girlfriend work side by side and are just adorable. They established a personal relationship with us right off the bat. They addressed any issue that came up during the whole process and made sure they delivered exactly what we wanted.

- Maliea B.

Overall, it was a very straight forward and pleasant experience! From start to finish was smooth, Moore construction worked to fit everything into a budget I was comfortable with and could afford. The carport matches everything about the look and style of my house, the one concern I had was making the carport look like it had always been there. This was achieved better than I could have expected. Yes you can tell its new but in a few years of weather you will not be able to tell it's an add on. This build was completed in a very timely manner and did not disrupt my daily evening plans when home from work in the evenings. The job site was kept clean and picked up throughout the whole process. I want to point out that if I had known about Moore Construction before this project I would have gladly hired them. I want to thank Moore construction for providing my family with top quality professional workmanship. I would highly recommend Moore construction for your next project. God Bless!

- Jeremy C.

Not good! Very unprofessional! We have had a real carpenter come by and apparently nothing is up to code. We were quoted $2400. Half up front and half when finished. They of course finished and us not knowing any better we paid them for their work. There is supposed to be a 2 year warranty but of course they aren't showing up to fix it. It's been excuse after excuse. The tin they put over the roof leaks in every nail hole. It leaks were it is connected to the house. Very unprofessional. Some of the cuts aren't straight. Of course we are not carpenters and we didn't know any better before final payment. So we are left with a leaky roof and down $2400. Apparently they didn't anchor to our concrete pad or to out house correctly. If a bad wind came threw we would be screwed. Everytime we have tried to contact them to come fix it since we paid final payment they have given us a excuse to why they haven't showed up. Would not recommend at all. Some of the tin apparently isn't even nailed on good. Instead of flashing they used caulk to "prevent leaking" between the house and the tin porch roof. We are very upset!

- Rae N.

Pricing is great. But you get what you pay for. To start with there was a mix up with how it would connect to our home. They had to take it down and start over. A 2 day job turned into a week. From them not showing up and then having excuse after excuse to why. Very unprofessional. also, we are having issues with finished work. The whole tin overhang leaks. Every nail/screw in tin leaks water threw it. It leaks where it is connected to our house as well. Some of the wood used was weather treated pine and some was not. We have contacted them and they were supposed to come by today to look at/fix the leaks and of course theres been an excuse to why they haven't showed up today. So we are left with a leaking porch roof and cannot even enjoy it after paying $2,400. Waiting to see if they actually show up/or how long it takes for them to show up to "fix it"

- Joshua S.

From start to finish, all individuals, both on the telephone and in person, were exceptional in professionalism and courtesy. It is getting more difficult to find companies/contractors and craftsman who actually do the work that are customer oriented. Without exception, all the representatives of Blair were top notch. I would not hesitate to recommend them to anyone. While the overall price I was quoted appeared to be a bit high, considering the quality of work and interaction with everyone, I can readily say that the higher price was offset by competency and professionalism, that is, I would rather pay more for quality than to just get a low-ball price. Inferior workmanship and materials is why I had to have my deck replaced after only 8 and a half years. I perceive that the deck built by Blair and their advice about maintaining it will result in a deck that will last many years more than the previous one.

- Phillip J.

We got off to a rough start. He said he'd meet me but then sent his girlfriend on several occasions. She was nice and helpful, but I was expecting to meet up with Larry. I finally bought all materials and roofing myself, to avoid hassles. Larry met me with his trailer at the home improvement store, and again at the roofing store. I paid him for labor only, upon completion....in the amount of $3,000. This was for replacing a section of exterior wall, replacing a small section of sub-flooring with plywood, painting the exterior of the building, 16x20, painting the door, and putting on a new roof. An old deck was taken apart and put back on, as well. I'm pleased with the roof and painting of the exterior walls and door. He had to come back and replace a section of wood. He wanted to use wood putty but it was a large area and needed to be replaced with wood, so he replaced it with wood as I requested, and I will soon paint it myself. The deck could look better but since old wood was used, maybe it will look better after I paint it. Using old wood was my choice to save money since the wood was still good. Larry did help me to save money on this storage building. The problems that occurred weren't so much due to the quality of work, as they were about several other issues and follow through: 1. Being on job site on the days promised, 2. Meeting me when he promised, instead of sending someone else after knowing I was on my way. I'm an hour away. 3. Not being tactful to me or showing professionalism to me as his customer (his bread and butter). Businesses teach the customer is always right. He threw a receipt at me that I didn't need...and spoke down to me harshly. His texts have been very ugly many times. 4. Serious cursing...MF...and often, every few words, I was told. 5.My neighbor was not happy with some issues that occurred on his property during this time, but Larry says he isn't responsible and doesn't know if his workers are responsible or not as Larry wasn't always there. Larry does not want to do anymore work for me and said he put up dealing with my **** for months and for me not to call him anymore. Therefore, I will not call him anymore. I'm a patient person and hoped to find a handyman I could call on through the years for various projects, but I haven't found him yet. I found Larry through Home Advisor which is a name I have used and I trust, but he is no longer with them. Larry thinks I don't like the job they did, but the repair is fine, the painting is fine, the roof looks fine I think, though the wood that hangs over on the corners may have needed replacing...I'm an older woman and don't know about these things, and the deck isn't pretty but seems to be sturdy...made from older wood I had.

- Della A.

A & B Roofing & Remodeling

Work started on time. Seemed like everything was going good. He took down my large umbrella that was mounted to my old deck, placed it in the yard on the ground. They finished the deck in 3 days. He said he would come back in a couple of weeks to seal and stain all the wood he put up. I paid him total amount of job. (big mistake). He never came back. I called him, he said he would be there the next day, but never came. Over the next few months I sent several text messages, some he answered, some he didn't. Always busy, but would be by to talk to me the next week. It's been over a year. I'm sure my umbrella has rotted. There are several little places on the deck that need his attention. Boards that were not nailed down, and one of the boards that split. I'm 72 years old. I had to borrow the money to pay him. I just want what I paid for.

- Joan P.
Find Deck & Porch Contractors in
Deck & Porch Contractors in Luverne