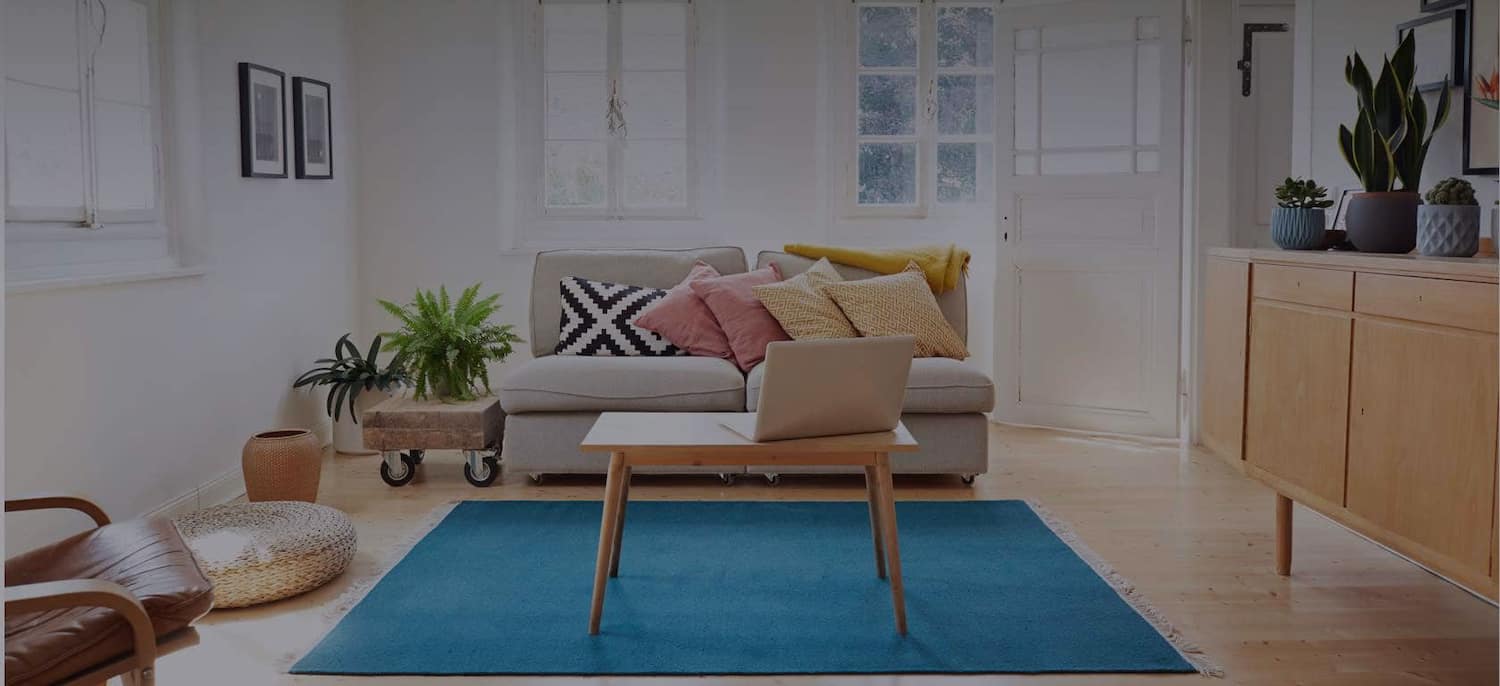 Get matched with top Lead Abatement Contractors in Portland, OR
There are 27 highly-rated local lead abatement contractors.
Recent Lead Paint Removal Reviews in Portland
Joseph Ketner Construction

Joe and his crew were professional, prompt, courteous and patient throughout the whole process. Communication was excellent. Petra the designer was very helpful in choosing a palette. They were attentive to all the details and wanted to ensure I was satisfied. Joe went the extra mile and coordinated with the contractor that did the seismic work that I had completed at the same time. There are likely lower priced siding contractors out there but the quality, integrity and ease with which it was to work with Joe and his crew was definitely worth it and the work was done right the first time! I absolutely would hire him again. Anne

- Anne E.

We had this work done in 2019. Overall I'm extremely pleased with the work. These guys worked very hard to do a clean job and complete their task. I also appreciated that they cleaned up after themselves at the end of each day. Very reasonably priced too.

- Jennifer K.

PuroClean of Happy Valley

Yes I highly recommend them he was very professional and very good and very pleased with the job he did

- Ahlam F.

PuroClean of Happy Valley

We had to have a lead abatement done in our rental. The team did it quickly and efficiently. When we raised concerns about asbestos in our plaster walls, they sent it off to be tested out of their own pocket so we would know. They did a wonderful job.

- Eric M.

Jeremy & crew at 360 Home Care are absolutely wonderful to work with! We reached out to several contractors in search of the right company to remodel our unfinished basement. We knew right away that Jeremy/360 HC was a match. The initial bid we received was thorough. Competitively priced and completely transparent, each line item was detailed. It was so nice to sign a contract with clearly set expectations. Communication with Jeremy and his crew was open and timely throughout the entire process. We always felt aware of what was coming up; we even shared a google calendar so we could get a snap shot of what to expect each week. Three months into our project COVID-19 hit. But 360 HC took extra care, communicated new protocol clearly, and continued work on a modified timeline. To say that our project was behind schedule would be unfair… amidst a global pandemic we felt safe knowing that Jeremy & crew were always mindful of social distance and accounted for our comfort level having crew members access our home. Jeremy cared for us as he would his own family. After months of watching and waiting and dreaming they completed our basement and the result is nothing short of INCREDIBLE. What was once a 1,000 square foot dirty dark basement is now 2 bedrooms, a bathroom, a laundry room, and a family room! It's better than we ever could have imagined. I would recommend 360 Home Care to anyone looking to improve their home. And we will certainly have them back when we're ready to tackle our next project.

- Sarah F.

Ideal Property Inspections LLC

Went very well, Roland is very meticulous and knowledgeable. I was impressed with the level of detail the report he presented had.

- Yvonne W.

Joseph Ketner Construction

We hired Joe for our exterior remodel and could not have been happier with the result. Joe and his entire team are perfectionists, with extreme attention to detail and high standards for the final result. They noticed many things that we would have glossed-over, gave us all of our options when unexpected circumstances arose, and went above-and-beyond at each step of the way. Joe is honest and trustworthy, easy to work with and a great communicator. We've recommended him to several friends.

- Jesse R.

Issue: We purchased an old house in SE Portland in 2014. For several years we aspired to have the unfinished basement made into a great usable space. Our goals included the following: 1. An additional bedroom 2. Additional bathroom 3. Laundry room 4. Shop/storage room 5. Utility/storage room 6. Family room. Other issues included taking out a chimney that was only serving as a vent for a 20-year-old water heater and a 30-year-old furnace. The chimney was taking up space in the basement that we wanted to use. In July of 2018, we decided to go forward with our goal! Research: We asked four different companies/ contractors for estimates on our project as well as ideas. Three of the four gave us astronomical quotes with nothing more than a walkthrough of our home. We then spoke with Jeremy Rosenbloom with 360 Homecare. He walked through our home with his project manager Dean. My wife and I explained, in detail, what our ideas were. They took the time to listen and understand our needs and possibilities. They provided feedback on things that we didn't know we didn't know. We had about a 30' x 30' basement and were fortunate to have approximately 8-foot high ceilings. other than that it was a dimly lit concrete basement with a few posts and beams. Jeremy gave us several different references from previous clients' basement finishing projects to check with before signing any contracts. My son and I visited three of them and were very impressed! 360 HOMECARE LLC: After Jeremy & Dean initially walked through our basement we agreed to go forward with a feasibility study. The feasibility study included water lead testing, asbestos testing from 15 different places in our house and a re-test of our radon mitigation system. I was impressed with the due diligence. There was a fee for this service but it alleviated any surprise possibilities in the whole of this project. In the long-run, paying for the feasibility study upfront alleviated many possible surprises or extra costs during the project. Our house is 100+ years old and subject to many of these types of problems. There is a ton of value in knowing about these issues before signing a contract! Jeremy and Dean came up with three different options for a layout of the space. We chose one and they were easily able to modify it slightly for our needs. I had done the seismic upgrade myself beforehand as well as a required egress window for the basement. Quote: The initial quote included everything we saw on Pinterest that we thought would be cool. As it turns out they were fairly expensive. Jeremy had taken the time to meticulously itemize all material and labor costs and presented it to us like a menu. We had no idea what construction costs would be so when we saw the initial quote wondered what changes we could make to cut costs. Jeremy worked with us for options and we came up with a quote that was in our budget! An example of these cost reduction measures included the following: 1. Painting subcontractor- we painted. 2. Polished concrete instead of fancy tile. 3. DIY Insulation. We are a little handy, and that saved us money! Process and Sub Contractors: The process and timeline were an estimated six months. This schedule was kept up to date and updated regularly via a shared google calendar between Jeremy and us. There were no surprises as to what was happening each day of the project or what sub-contractor was going to be in our house. All of the Sub-contractors were local businesses, the professional had courteous employees, and was on time every day that our project was going on. Jeremy, and all contractors, took special precautions to mitigate dust, debris, and fumes from our home. We have two young kids and were living in the house during this project, so that was extremely important to us. Final Product/ Conclusion: With 360 Homecare LLC, we accomplished all of our goals. We could not be happier with the outstanding customer service we received working with 360 Homecare LLC! The project was on time, within our agreed-upon budget, and the communication throughout the process was outstanding! Jeremy was quick to answer calls, emails and text messages to clarify questions we had as well as provide info on different parts of the process as they were unfolding. Additionally, Jeremy's meticulous record-keeping assisted us on our taxes. There were federal tax credits available for appliance upgrades and the model numbers provided in his documentation put money in our pockets at tax time! I would highly recommend 360 Homecare LLC for any major or minor house project you might have. Customer service, communication, and craftsmanship are outstanding!

- Lee E.

We removed carpeting on two bedroom floors in our "new" 1910 home to find lead paint underneath. The company we had hired to refinish the floors, which we got in touch with via the Portland Architectural Heritage Center, suggested we use SFW Construction to remove the paint since they are certified lead abatement specialists. We were able to get on SFW's schedule within about 3 weeks (and it might have been quicker had it not been for the holidays). Juan Rueda and his colleague Isaiah worked really hard to get 110 years' worth of paint layers off that floor, and we were blown away by the result. Looked like new wood under there. They took pride in their work, were good communicators, and pleasant to have around. We would recommend SFW, Juan, and Isaiah to anyone needing lead paint removed.

- N S.

Joseph Ketner Construction

I chose Joseph Ketner Construction after doing a lot of research and reading multiple reviews, and I'm glad I did. From the bidding process to the final painting and inspection, everything went smoothly. Armando and his crew did an excellent job with the HardiePlank siding, and they were very pleasant to work with, taking into account my schedule and the needs of my pets. They were punctual, detail oriented, and cleaned up the area everyday. There were no hidden costs as I was informed I had an area of dry rot that needed repair, and I was shown the area and given an estimate on the additional work prior to the repair. I also had gutter guards and a new front door installed and the work was of the highest quality. My house looks brand new!

- Meghan B.
Lead Paint Removal Experts in Portland
Explore Our Solution Center for Helpful Lead Paint Removal Expert Articles
Find Lead Abatement Contractors in
Lead Abatement Contractors in Portland