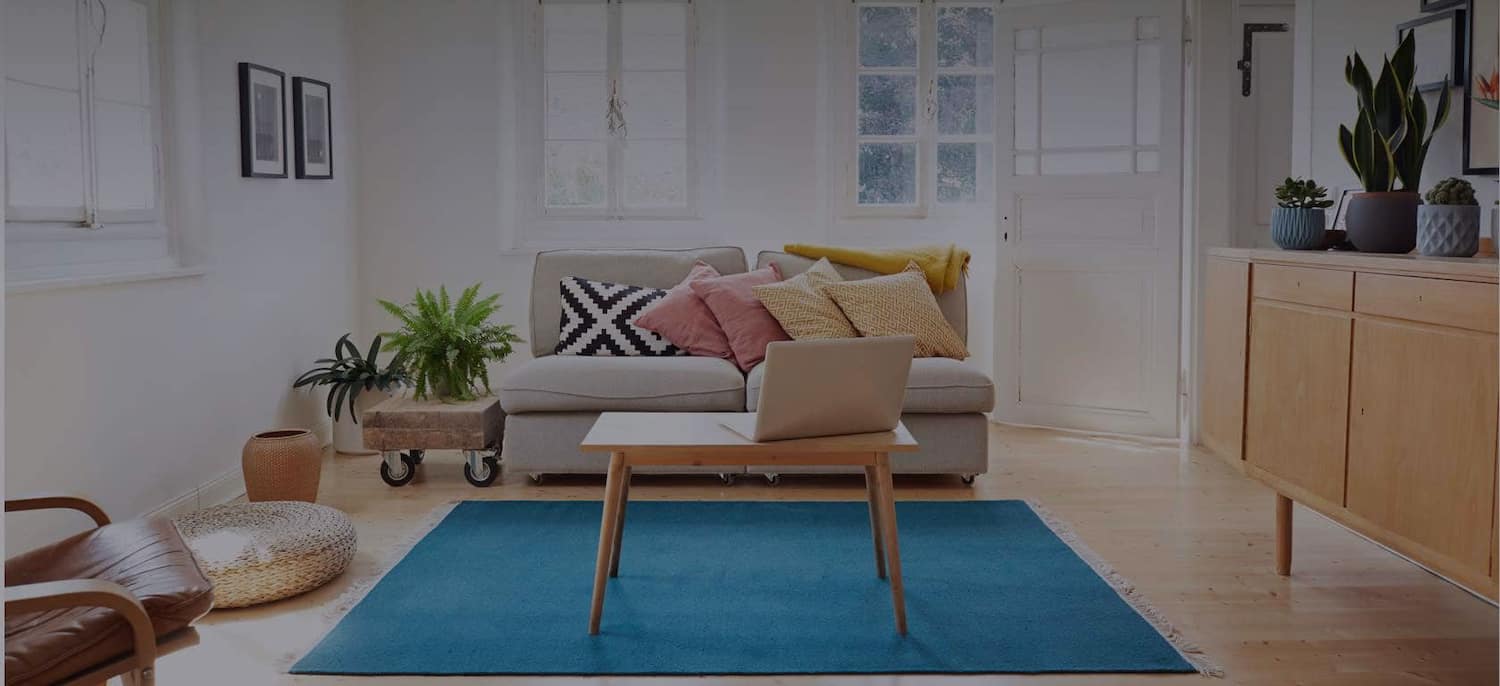 Get matched with top awning installation companies in Las Vegas, NV
There are 14 highly-rated local awning installation companies.
Matching on Angi
Share some details about your home project.
Within moments, match with highly-rated local Pros.
Compare quotes and choose the best Pro for the job.
Recent Awnings Reviews in Las Vegas
Richard's Mobile Home Service

Great job Richard If you're looking for work that needs to be done on your manufactured home you can hire. Richard

If your broken home needs repair, he's the man to see! No, not James Taylor although that would be nice. I am talking about On the Way Handyman and Steve Depalo. Here are the cliff notes. On time, trustworthy, respectful of person and property, efficient, keeps his word and goes the extra mile…he

gives you an estimate and scope of work, then over delivers. Who does that? AND my husband offered to pay extra if he would let me help…he let me play at no extra charge. Just sayin'. Our home is freshly painted ceiling to baseboard, cabinets too. Lights, smoke detectors, window coverings, some drywall. The man is an artist! He turned an old beloved canvas (15 years since last painted…don't judge me) into an entirely new and peaceful oasis of color and harmony. If you are in need of a handy and dependable man, I highly recommend On The Way Handyman. You will not be disappointed. He's the type of guy you want to have around! I have his number saved in my Favorites

I am looking for something to protect the substructure of a patio/terrace on the back of my house. The house is a vintage Tudor so I was hoping I might get something compatible to the style. The area that needs to be covered is a little quirky so I was looking for someone with the expertise to

evaluate what will really work there. I was pleased with the rep. in terms of his punctuality and his ability to visualize what might work. Unfortunately, the suggested solution, which may indeed be the only thing that would work there, is a little too incompatible for the current structure since it is metal and too modern looking. I was hoping to get something in fabric but appreciated that the rep was able to size up the situation and decide that fabric would not work. At this point, we will probably not go with the cover, but may call the company for a couple of window awnings (while he was there, I requested an additional estimate for that)

Outstanding! Better than we imagined it. Backyard is 14,000+ square feet and looks unbelievable!! Workers were on-time, efficient and always polite. They had to remove 1+1/2 roll-off dumpsters full of original "natural" Vegas rock and cruddy dirt. Things were kept neat and clean and communications

constant. Chris and his office staff return calls, leave messages and really cared. HOA signed off and full deposit was returned. We have signed up for their periodic tree care (yes we got over 2 DOZEN trees!) Highly recommend Mauri for landscaping, maintenance, clean-up, and any other services they might offer

The entire process was wonderful from start to finish. Chris was booked with appointments so we had to wait a month for our initial appointment. In the meantime we had received other estimates and proposals but had yet to come to any decisions. On our appointment date, Chris listened to our ideas

for our yard, gave us some ideas of his own, and took measurements. He left to make a plan and proposal for our yard, which took about a week. Our next appointment took place at the Mauri Landscapes office. This was a lot of fun, actually, because we got to see a lot of Chris's landscaping style. He presented his proposal and the drawing of our yard at this appointment and sent it home with us to think about and make changes to. Chris was never offended if there were things we wanted to change as we went through the process. He was very respectful of our opinions and what we wanted for our yard. The next appointment was at the Mauri Landscapes office again. We made our changes to his design, then walked through the Mauri property to choose our plants and trees. We received the final design with all of the plants and trees labeled. We took a look in our backyard, made a few changes and we were ready to start! After HOA approval, Chris's team started almost immediately. They were always quiet, respectful and kind to us and our kids. The completed yard exceeded our expectations. We are already growing a ton of veggies out back and they are doing well! We did have one tree snap in the wind and they replaced it within 2 days. Chris came out personally to do the walk through two weeks after completion. He noticed some things that needed to be fixed and had them repaired within a week. We will definitely use this company again. It was a fantastic experience from start to finish. Our first meeting with Chris was June 10 and the job was completed by Aug 23

Mike called me back quickly and answered questions regarding a patio cover. His estimate and time frame for completing my patio cover was very reasonable. I would highly recommend Distinctive Patios.

Ace representatives provided a detailed explanation of the installation schedule. A few delays occurred which they could not have anticipated when we signed our contract. They worked on a Saturday to make up for some of the delay. Because of the size and span of the support posts, two days were

required to frame and pour the post foundations including city inspection of the footings. Then once the footings were set (about a week after pouring them) Ace completed erection in the three days they had promised. Like any job, there were a few issues that needed to be addressed. But Ace representatives were open minded and quickly corrected the problems. The sign of a superior contractor in my perspective is not the contractor who has no problems but how he addresses any issues that arise

I received quotes from 3 different companies. When describing what I wanted, I was told it was impossible without actually putting 2 different roofs on top of each other. I wanted a combination of solid and lattice. The other quotes that I received did not cost as much as the quote from Ace Awnings

(Chris Luzak). What I did receive from the other companies wasn't even a sketch. A few lines jotted down and a price followed by a hard-sell tactic. I had one company show up for a free estimate as stated on their website, through emails exchanged as well as voicemails, and they still tried to tell me that I was in some kind of a contract with them based on a quote they gave me that consisted of about a 20 word description followed by a price. Basic bait and switch which obviously didn't sit well with me and would have never stood up in court. These other companies couldn't even give me a drawing of what I wanted let alone a drawing of what they were trying to sell me. Chris gave me ideas based on engineering that he had done in the past and could do. He also took into account the actual direction of the sun to my yard (which nobody took the time to do) and suggested designs that would take advantage of angles that I could benefit from based on the direction that my house is facing. He had no problem designing exactly what I was looking for in the roof. The quality is excellent. The professionalism is excellent. Based on what I've heard from a number of resources, Chris will definitely stand by his work in the future as well. Receiving the best possible patio from someone that stands behind their product for years is priceless as it provides necessary piece of mind. If you're looking for a patio cover, I strongly suggest getting a few quotes from different companies. Then talk to Chris. The choice will be crystal clear

We met Chris at a landscaping show and were impressed with his knowledge of the awning materials and engineering. It was obvious that he has been doing this for quite a while and has deep knowledge. This made us very comfortable with Ace. We bid out the project to two companies, and although the

other bid was lower, we didn?t care for the design and had a sense that we wouldn?t like the results. Ace produced by far the better design, taking our thinking which we thought was good and making it great! In addition, Ace handled all of the interaction with the HOA and getting the building permits?which was a huge benefit for us. Ace arrived to break ground as scheduled, with a crew of 3-4. The project was quick?completed in just a couple weeks including some required inspections. The Ace supervisor was great and very accommodating. Chris came by a couple times to inspect the work and make sure we were satisfied. Once the project was completed (and paid for), we discovered a few blemishes/dents in the alumawood. I emailed Chris and someone was out the following day and spent about four hours making the fixes?and found more things than we did. He made the point that if we had anything else they would be happy to remediate. Ace produces high quality work that they stand behind and will fix any problems long after final payment. Chris worked with us very closely, helping craft a design that was GREAT! I would highly recommend Ace Awning

I was introduced to Ace Awning by Living Water (who I had met at the Cashman Center Home Show) as part of an entire backyard re-design project. I learned that they work together on projects like this. (Living Water does everything but the patio cover. I am using them as well and will review them

after completion. To date, owner Mark Mcloone and his wife Christine have been really great to work with.) Chris (Ace Awning's owner) designs the patio covers himsef. He did a great job of incorporating what we wanted into a beautiful design that fit our smallish backyard. We wanted as few columns as possible to not obstruct the view. Chris was able to design a patio cover of approximately 500 sq. ft. with only two columns. I learned that this is accomplished by using steel beam construction that almost no one else uses...and the one company that did, still had to use four columns. Ace is more expensive, but in this case you get what you pay for. This cover was a lattice design (not solid) and was to be attached to the house. We wanted the lattice for air movement but wanted them as close together as possible to provide the most shade. I had solicited quotes from several other paito cover companies. Some wold not decrease the gap between their lattice and some would for slightly more material cost. Ace Awning's design is standard at less spacing than anyone would give me. Very happy with that! Scheduling went well especially considering how busy they are. Chris consolidated workers on another job to finish it and bring all of them to mine allowing them to finish on my deadline. They cleaned up after the job but should have covered that end of the pool as some aluminum shavings fell in. The only (small) negative on this project. If you solicit a quote from Ace, Chris is going to demand about $1000 or so up front prior to showing you any designs. he has had people give his deisgns to other companies. While I understood that, I refused to do so since I did not know him or his company. What if I did not like the designs or the price? It's not refundable...but does apply to the job if you use him. Thankfully, Living Water intervened and Chris gave me some ideas of what the cover might look like without making actual drawings (a compromise). That's all we needed and went ahead. In retrospect, had I known Ace's quality and innovative designs, I would not have had a problem paying for the design drawings in advance. My advice to others is that if you want less columns, a quality cover, a reputable company, and understand that you are going to pay more for that (Chris can give you an idea of the cost based on the rough size of the cover), go ahead with the deposit because you will use Ace anyway. No one else I found can do what they did and I had five companies come to bid the job. We are very happy with the cover and would recommend Ace Awning ( www.aperfectpatio.com) to any of our neighbors
Last update on August 5, 2022
Awning Installers in Las Vegas
awning installation companies in Las Vegas
Companies below are listed in alphabetical order.
To view top rated service providers along with reviews & ratings, join Angi now!
Awning installers that service Las Vegas