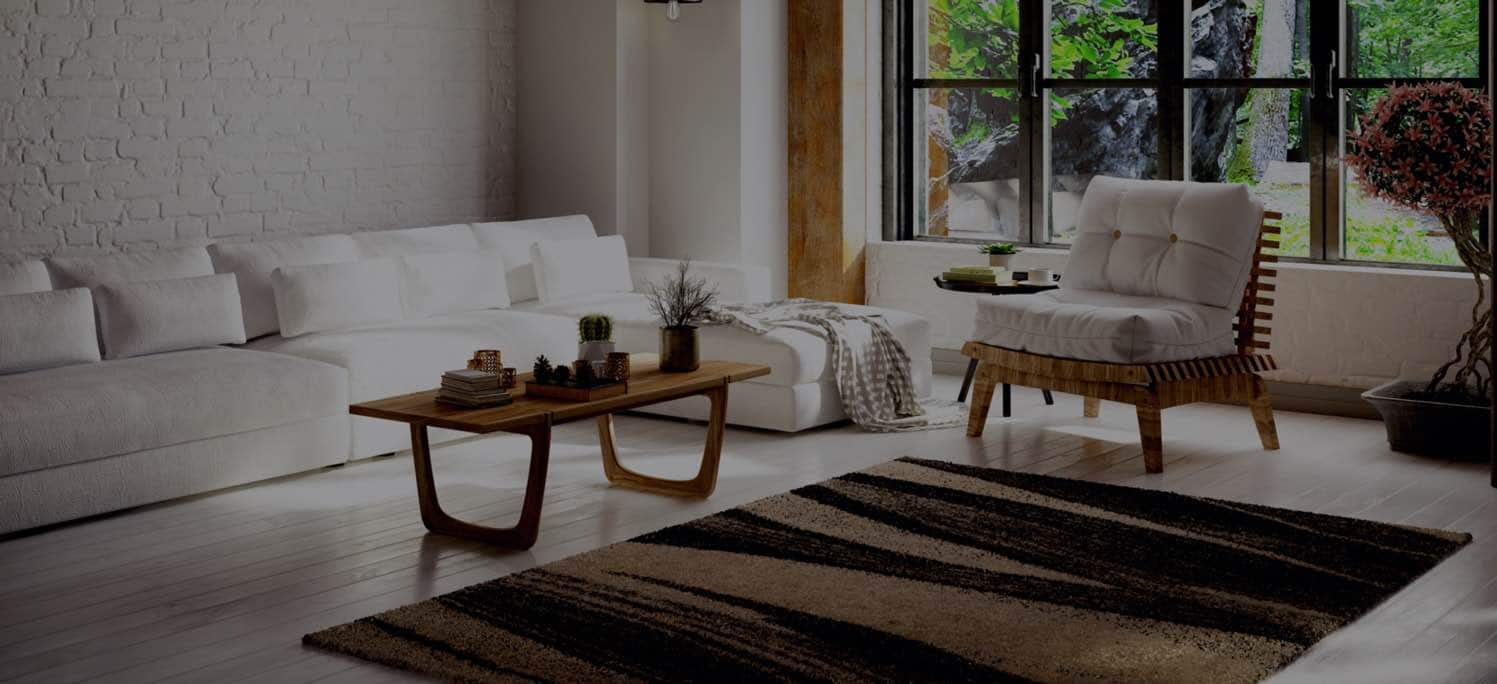 Find top-rated deck & porch contractors in your area
Enter your zip and get matched with up to 3 pros
Angi has local reviews on
deck & porch contractors
Explore Our Solution Center for Helpful Deck Company Articles
Deck Building and Repairs
Hiring a porch or deck contractor
Building a porch or deck takes a decent amount of carpentry skills as well as knowledge of power tool use. For those unfamiliar with construction, it might be best to hire a professional deck and porch builder. This way, you're sure to achieve quality results without putting your safety at risk. While contractors might be able to purchase materials at a discounted cost, you will end up paying for the labor, so be sure to budget accordingly.
Professional contractors can create most deck designs that homeowners may want constructed on their home. These individuals can draw up sophisticated design plans while working with the homeowner in a manner that all of the intended purposes of the porch or deck will meet. Overhangs and coverings for the deck can also be included in the design plans if the homeowner wants these features added.
Construction of a new porch or deck can cost between several thousands and tens of thousands of dollars, depending on the size and materials used. When looking for a contractor, ask about free estimates and scale drawings. It's recommended to get three estimates from licensed contractors in your area. Contractors should take care of obtaining all the necessary permits required to build in your area.
You should also check with your contractor about warranties. Some material manufacturers, especially composite manufacturers, warranty their products for a certain amount of time.
Choosing a deck material
There are many different materials to choose from when building a deck. If you're looking to expand your outdoor space, consider using these materials:
Pressure-treated lumber. Pine that has been chemically conditioned to resist the elements and fungus, pressure-treated lumber is still the most commonly used decking material for homes. Pressure-treated lumber is among the most affordable decking materials and easiest to install.
However, it is susceptible to splintering, warping and cracking and requires the most maintenance when it comes to decking materials. Homeowners should take care to properly maintain it through regular cleanings and wood preservation.
You should treat your deck every two years, but if the sun always shines on your deck, you may need to clean and seal it more often.
Rot-resistant woods. Some homeowners prefer woods, like redwood and cedar, that don't have to be treated with chemicals.
However, these woods, which are naturally resistant to insects and decay, are more expensive. Unfortunately, they still require regular cleaning and should be restained every two to three years.
Tropical hardwoods. Even more expensive woods are now being used for decking material, including Ipe, Brazilian cherry, tigerwood and cumaru.
These woods are considered more aesthetically pleasing and provide durability and resistance to rotting.
As with redwood and cedar, you should clean, preserve and stain these woods every two to three years.
Composite decking. The options in composite decking, typically a combination of recycled plastics and wood fibers, are steadily expanding. One bamboo decking product, for example, is made from recycled bamboo fibers and recycled plastics. The final product combines the attractiveness of wood and the weather- and stain-resistance of plastics.
While composites typically require little maintenance, most manufacturers recommend cleaning your deck every one to two years.
Recycled plastic lumber. For the environmentally conscious, decking material that has had a previous life is becoming an increasingly popular choice. This product, which is made from 100 percent plastic, is highly resistant to the elements, decay and won't give you problems with splintering, warping or cracking, making it a low-maintenance option.
If wood decks are not properly maintained, they can begin to discolor, collect water, attract insects, warp and crack. Decks in direct sunlight require more maintenance than those in shaded areas. Regular cleaning with a water hose can help, but try a bleach-water solution if you have a mildew spot.
Types of decks
Curved deck:
Gone are the days of traditional rectangular decking. With the popularity of composite building materials comes an increase in curved decking.
Composite boards can be heated and molded to make a custom shape, allowing builders to make curved decks much easier than they could in the past.
Open-air porches:
They're no longer as common in the age of air conditioning, but for generations open-air porches provided a respite on summer days.
Although porches have typically been located either at the front entrance or rear entrance of the home, second-story porches were sometimes stacked on top.
Though they are no longer quite so essential, open porches still provide shelter from the weather for anyone entering or exiting the home and can be a pleasant place to rest on a breezy summer day.
They are typically made of the same materials as the rest of the house, though it's also common to have a wooden porch attached to a brick home.
If adding a porch to an existing home, it may be necessary to hire an architect to ensure that the porch roof blends properly with the main house roof.
An architecth can draw designs which will not take away from the appearance of the home by creating natural looking roof coverings for the open-air porch.
Pergolas:
Pergola feature unique designs. The roofing on them stays open. Instead, they are mostly framework structures. 
Often, the posts are covered with climbing plants.
Screen porches:
Live in an area highly infested with bugs? Screened-in porches allow you to sit outside and enjoy the outdoors without the inconvenience of biting bugs like mosquitos bothering you.
Multi-level decks:
Multi-level decks add extra space to your deck while maintaining continuity.
If you're entertaining a party of guests on your deck, guests on different levels will still be able to communicate with each other.
Gazebos:
Looking for an outdoor oasis that isn't attached to your house? Consider a gazebo. Homeowners usually build gazebos to provide a peaceful space near their home. Gazebos have rooves but have open sides so you can look out to the surrounding landscape while enjoying the shade.
Pool deck:
Want to spice up the space around your pool? Check out a pool deck. Pool decks add beauty to your outdoor space.
Deck construction
Decks are usually located in the back of the home. These structures are raised from the ground and attached to the home. Most decks are constructed from wood building materials; however, there are other construction materials now available for the purpose of constructing a deck. Composite materials, which are manufactured from plastic and wood fibers, as well as plastic and vinyl selections are all used in residential deck designs.
These outdoor structures can be built to any size or design for unique areas around the home.
Since decks are designed to be attached to the home, they are considered to be permanent structures of the property.
For this reason, it is necessary for your contractor to obtain building permits and follow strict zoning regulations that are in place concerning deck construction.
A well-constructed deck should add value to the home once complete.
Properly maintaining your deck can help ensure that you are able to enjoy it for a long time. Regular cleaning and sealing can significantly decrease the negative effects of time, weather and traffic.
The deck floor and the handrails are the most prone to damage because they get the most direct sunlight and water, and snow and wet leaves collect on them. These areas will wear at a much quicker rate than the posts and railings and require more frequent attention.
If you're not sure about the condition of your deck, call a licensed contractor to take a look. The contractor should also inspect it during yearly maintenance. They should check and see if any part of the deck — the decking, the beams, stairs and railings — is coming loose, and repair it if need be.
How to stain a deck
When you choose a wooden deck, there's another important decision to make - to stain or not to stain? 
Before doing any staining work, you need to clean off your deck. You can get away with only sweeping new decks, but if you have an older deck, you should pressure wash it first.
Before you start staining, figure out where you will start and stop staining that will allow you to easily enter and exit the deck. You don't want to get halfway through staining before you discover you've worked yourself into a corner.
Put painter's tape around walls where they meet the deck. Doing so will help keep stain off of the walls.
Put down drop cloth in the area of the deck you plan to stain last. put your paint tray and stain on top of the drop cloth. After making sure you have properly mixed your stain, pour it into the paint tray.
Connect a paint pole to the back of your paint pad. Dip the pad into the tray, and apply a coat of stain to the entire surface of the deck. If the paint pad doesn't apply stain to the spaces between deck boards, fill in the space with a paintbrush.
Once you've finished the surface, add stain to the sides of the deck.
Allow stain to dry 24 hours before using the deck surface.
Check your deck for safety issues
Is your deck safe? As a wooden deck ages, the wood may rot, creating a hazardous situation. But rotting wood shouldn't be your only concern. Your deck could contain loosening screws, faulty electrical or a plethora of other problems.
The North American Deck and Railing Assocation put together a consumer checklist with everything a homeowner should check on their deck.
Decaying wood:
Make sure all the wood on your deck is still in good condition, including support posts, railings, stairs and joists. Pay special attention to any areas of your deck that regularly remain damp. Check the wood for small holes, which may indicate an insect infestation.
Flashing:
Flashing refers to a plastic or metal guard that redirects water from your deck's surface. Usually, flashing sits near where the deck and house meet, keeping away moisture and debris. Confirm the flashing locks firmly in place.
Fasteners:
Check your deck for any loose screws, nails or anchors. If you find any loose ones, tighten them. Also verify that no fasteners seem corroded or rusted. If they do, replace them. Corroded nails can make surrounding wood deteriorate.
Railings and banisters:
Push against your banisters and railings to make sure they don't move.
Verify that they're the correct height. Most codes require a 36 inch to 42 inch tall railing and rails no further apart than 4 inches to ensure children and pets can't squeeze through.
Stairs:
If you don't have backs to your steps, make sure that the opening is no more than 4 inches tall. Make sure to remove any decorations or plants from your stairs, as they can be tripping hazards.
Debris and mildew:
Remove any debris or leaves from the surface of your deck — they are slippery and can allow mildew to grow. If you find mildew on your deck, or your deck's coating wore away, clean and apply a new waterproof coating. This can prevent decaying in wood.
Fire features:
While a fire pit adds a nice ambiance to your deck, you should verify that the source of the heat stays away from any flammable materials or surfaces.
Electrical:
Clean all light covers and trim any plants that may be blocking light. Check your electrical outlets to make sure they're up to code, in good condition and childproof, if children are present.
Deck furniture:
Test your furniture to make sure it's sturdy. Don't put seating near the edge of the deck.
Trees:
Trees hanging over your deck? Verify that no decaying limbs are at risk of falling onto your deck.