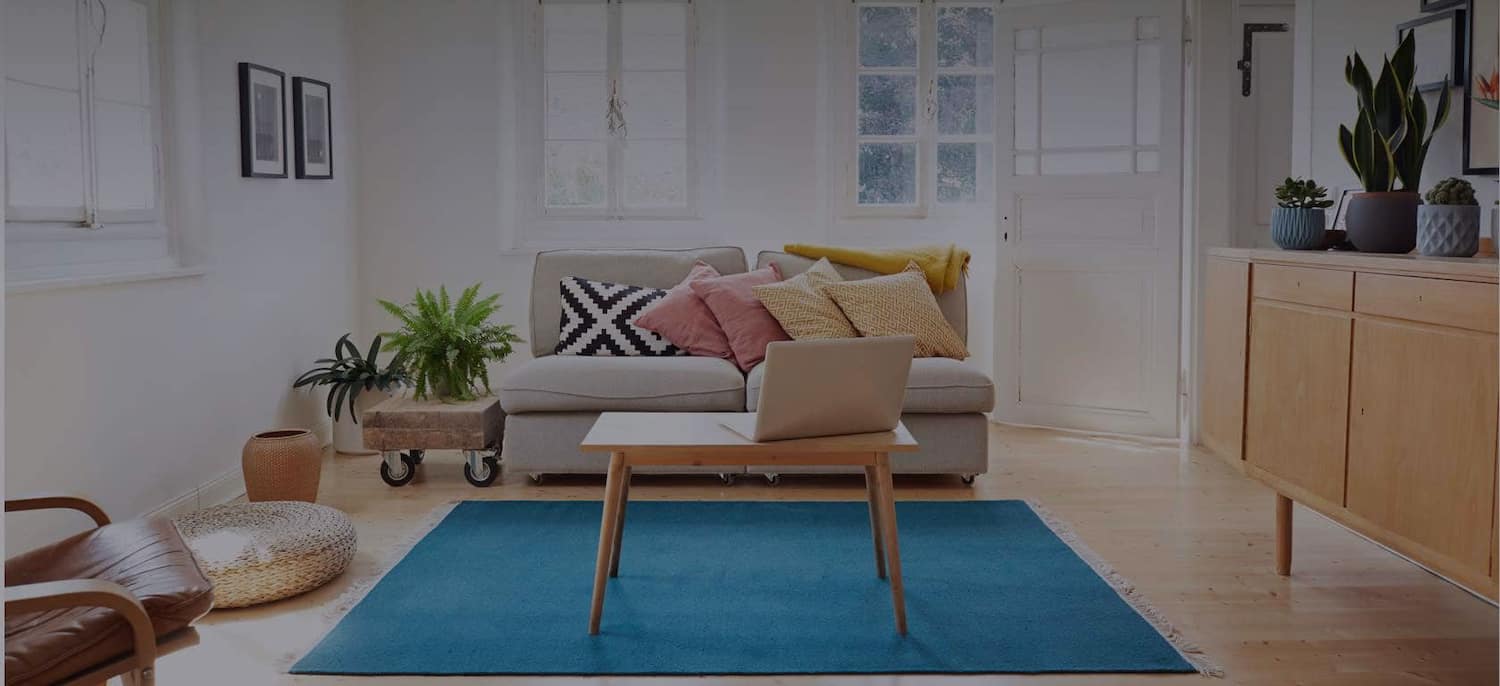 Get matched with top Home Builders in Meadville, PA
There are 5 highly-rated local home builders.
Recent Home Builder Reviews in Meadville
The work from this contractor was nothing but top notch all the way! He and his crew were here early daily and even worked a few days more than 12 hours, weather permitting just to get the job done. They work as a team and are focused on getting the job done right, as well as, with the least amount of time possible to complete a job. He and his crew are very considerate and job focused. I am amazed at how quick they move along, not to mention the quality of work that is being done. Brent, the owner, was on my job all the time, making sure everything was being done right and also worked right along his crew in all the jobs being completed (siding, concrete, roofs, gutters, building, plumbing etc.) as he is very flexible/versatile. I also asked him to do a few extra things that were not in the contract while they were here. He completed these additional projects without any issue. I am impressed, as the owner even mowed my yard during this time. He could see how many projects I was trying to complete within my home too, just a very thoughtful person. He also made sure everything got done and stayed within my budget. I can tell he cares about people and is doing things for the right reasons. He also connected me with the best professionals for carpeting and electric. I had to upgrade my home to a 200 amp service & move my electric hook up for my hot tub from my deck to the cement pad they created and also needed to have carpeting installed in a few rooms. While they were there doing construction on my home, I had a problem with my septic and my plumbing that was unrelated to the work they were doing. He even got a plumber here within minutes and they worked to fix the issue. Really, this contractor can fix or do most anything. If he is not ale to, he will direct you to someone who can fix it and for the least amount of money possible. How many contractors can move a hot tub with a crane, trim/cut and remove trees - along with grinding many stomps, hang siding, pour concrete, build and also plumbing? Ironically, I originally had hired him just to clean up my yard, as many of my skyscraper pines had uprooted, causing a huge mess - turns out, he can do any construction job that needs done. I highly recommend this contractor and I am very thankful for all the work he has done, nothing but the best with this contractor. Anyone who chooses him, will be happy they chose him also.

- Melissa F.

TIM COLVIN CONSTRUCTION INC

The company came out to measure our roof and provided an estimate within two days. We agreed on the job and their crew was on site the next week. In two days they had the job completed. Very impressed with the professionalism of the entire crew...including the business owner (Tim Colvin) who was also on the job. They took care of a few additional minor repair issues (cracked pieces of siding that needed replaced), and did a great job of clean-up after the job. They worked hard to be sure we were happy with all the variables (shingle quality & color, trim painting, etc.). All in all, a first rate job. Would highly recommend them.

- Roger S.

I contacted Mike and a couple of days later he came out and looked at the windows I wanted replaced, and he quoted me $150 per window. I thought at first that the price was a little high, but it was lower than the first estimate I got, and he obviously really knew what he was talking about, so I hired him. A week later he scheduled the job for a Friday and his guys showed up right on time. He arrived shortly afterwards and brought the windows with him, which he had picked up for me from ABC Supply where I had ordered them. They set to work and got the old windows out and the new windows in in the first hour, and then spent the remaining seven hours trimming them out. Bill, the foreman, did the fitting of the aluminum, and he did a beautiful job! After I saw the amount of time and skill that went into the window installation and trim, I realized that the price was excellent! Three guys for a full eight hours, I got a screamin' deal! Afterwards the guys re-hung the blinds and the curtains, vacuumed up all around the work area and put everything back in it's place. One big thing that made me happy, I had had another contractor measure the windows for ordering and he ordered them a little too big, but Bill was able to make them fit with anyway - huge relief! They also installed a long piece of aluminum trim on my garage door that had gotten torn off when I was backing my truck out of the garage and caught the bumper on the trim. Thank you guys! I am very impressed and I will hire Mike and his crew again in a New York minute!

- Debra G.

Very happy with everything from quoting to job completion. We signed the contract in May of 2016 but were told it would be September before they could do the job. It did take longer than anticipated because the full crew was stuck on another job where there had been quite a few changes along the way, adding to the time frame. We were very happy with the job and the end result. Only complaint is that I wish I had known how much the side yard would get torn up from the heavy equipment needed to dig before it happened. They made every effort to minimize, but it still happens. Love the space and that they were able to open it up into one continuous space, as we wanted.

- Denine A.

Very well. He raised up the house, removed the old masonry, built a new wall and made everything good. His work was tidy and he explained all the steps. Good attitude.

- Kathy D.

They are very good and prompt. They even installed a 3 ft metal star at no additional charge. Everything was spelled out as far as what they were going to do and addressing concerns and changes. They came back and put top soil and reseeded the area.

- Paula H.

They are a construction company. They specialize in insurance claims. They were very helpful with my huge insurance claim. They took care of everything, from plumbing to carpeting. Even though they didn't do all the work, they recommended good and reliable people to me. They also dealt with the insurance adjuster, to make sure that the things that he wanted to ignore were done. It was very helpful to me. They got as much money from the insurance as they possibly could and they tried to work within that amount. They did everything for me. They installed my kitchen cabinets, they did the carpeting, plumbing and electrical work. If people didn't work for them, then they sub-contracted them. My roof caved in and I don't know what I would have done without them. I thought they were very reasonable and they were always very upfront about the price. There were no surprises. Their own workers were great. In case the workers of the sub-contractors didn't do their part, they promptly dealt with them. They stepped in, so that I didn't have to interact with the sub-contractors. They were extremely responsive and professional.

- Sue A. T.

First and foremost - the initial phone call was returned within 24 hours. Appointment was scheduled to discuss construction - contractors who were polite and professional showed up at the scheduled time. Costs were discussed with a formal contract being signed prior to work starting. As we felt the contractor's bid was fair - no other bids were obtained. Suggestions were made as how to cut costs. We were kept informed throughout the process and all work was done professionally and promptly Excluding necessary sub-work - all work was performed by the contractors, Brian and Jason who are a general partnership. They were both on the job every day. Hire this company - they won't disappoint.

- Peggy S.

Construction Management & Consulting

I contacted Alan Rogers, owner of Construction Management & Consulting. Alan came to my home; we discussed what I had in mind. He returned with a plan, an approximate cost, and start-to-finish dates. Alan and Mark showed up on time, and worked tirelessly. They even tried to work during a week of wind and rain from hurricane Sandy. Due to the storm, the completion date was pushed back, but not from their lack of trying. They are dependable, detail oriented, and trustworthy. The porch is finished, and it is beautiful. The skylights in the porch roof allow the sun to shine into my home. I love my new porch!

- Cecelia S.

I will provide details but let's just start with Carl is fantastic!!! I recommend that you save yourself some time and stop looking for a contractor. There is simply no better than Creative Transformations (Carl). He is prompt and trustworthy. We ordered new cabinets, granite countertops, appliances - everything for a full kitchen remodel - from Lowes. Carl is the contractor that Lowes assigned to the installation. Boy! Did we luck out in getting him! First, he acted as the general contractor to keep all of the parts of the job on schedule, even though this is not an expectation of Lowes. Thank goodness because the separate departments at Lowes (cabinets, flooring, appliances) saw my 1 job as 3 separate projects in their system. Our home was built in 1889 and things are never square in a house this old. Carl expertly cut the toe kick on each section of cabinets to ensure the countertops are level. This is just one example of his skilled craftsmanship. Call Carl. You won't regret it!

- Holly E.
House Builders in Meadville
Meadville,PA

Angi Certified Businesses

These Businesses meet our standards of certification, which include:

The owner, principal, or relevant manager passing a criminal background check
Required to have applicable state and local licenses
Maintain an average star rating of 3.0 or better on our network, if they have at least one review
Paying to advertise their services
Meeting any other eligibility criteria required by Angi

Business Description:

We offer high quality professional craftsmanship done by a father and son who have followed the same path of doing the job right and treating the customers like " You " deserve to be treated. We hear all the time of customers who have been mislead by people who think they can do the job and end up calling us. We are the professionals you seek and deserve and we guarantee your satisfaction. You can contact us personally any time of day. Tim Jr @ tpanko37@gmail.com 814-795-9991.

Recent Review:

Responsible, reliable, respectful, reasonable and right the first time. Exhibits old fashioned pride of workmanship.

Reviewed by John D.

Business Description:

Recent Review:

Ken was the perfect contractor. His crew was very professional and careful. He was concerned about our concerns and was always thinking about the best way to get things done. When the project grew he was reasonable with additional costs. We couldn't be happier with the job and will definitely hire him again.

Reviewed by Susan L.

Business Description:

Residential builds and remodels

Recent Review:

We are very pleased with the results. Our house is very old and had a number of complications that they were able to deal with and everything came out beautiful!!

Reviewed by Scott C.

Business Description:

We do not manufacture windows or doors for homes nor do we use Insulated glass. Strafford Window Mfg. manufacturers custom wood windows for barns, sheds, stables, pool houses, cabin, porches and interior applications in the home. Our windows are made of all wood and single strength glass. Call for pricing on Tempered glass. Strafford Window MFG. manufactures Sashes, Transoms, Single Hung Window Units, Hopper Window Units, Fixed Window Units and Screens.

Recent Review:

These windows are solid, well built and look great. I will be ordering more for my house.

Reviewed by Don P.

Business Description:

For over 20 years, Pilewski Plumbing, Inc. has been providing quality plumbing, heating, and drain services to clients throughout the Erie, PA area. As a full-service company, our team of plumbers and technicians strive to provide the highest level of customer service to every client.

Recent Review:

They're very professional and helpful.

Reviewed by Pam Z.

Cortland,OH

Angi Certified Businesses

These Businesses meet our standards of certification, which include:

The owner, principal, or relevant manager passing a criminal background check
Required to have applicable state and local licenses
Maintain an average star rating of 3.0 or better on our network, if they have at least one review
Paying to advertise their services
Meeting any other eligibility criteria required by Angi

Business Description:

We service NE Ohio and NW Pennsylvania. Pittsburgh Pa, Cleveland Oh, Canton Oh, East Liverpool Oh, Erie Pa, Titusville Pa, Butler Pa, and all cities in between. Basement waterproofing with inside and or outside systems. Foundation repair, bowed, cracked walls, reinforcement and replacement (if needed). Basement Mold and air quality. Guardian's normal Basement Waterproofing crew would consist of 3 to 6 men. We do drug testing and a back ground search and verify 1 million dollars property ins...

Recent Review:

Excellent. Great work crew - the crew were all very knowledgeable and skilled in their field, and they all worked hard and did great work. The guys were all very nice and did whatever was possible to keep the dust to a minimum. The work completed changed our entire space in the basement - no more damp odors and everything is working great. Steve explained everything well and we couldn't be happier with Guardian. I would highly recommend Guardian. Thanks guys!!

Reviewed by HEATHER S.

Business Description:

NVR, Inc. operates in two business segments: homebuilding and mortgage banking. The homebuilding unit sells and constructs homes under the Ryan Homes, NVHomes, Fox Ridge Homes and Heartland Homes. As a corporate entity, NVR, Inc. provides various support functions for each of its sub-entities. These include sales and marketing support, vital human resource specialists, and an advanced information technology department, which provide a network of resources utilized by NVR, Inc. holdings.

Recent Review:

The customer service is poor, and they lack follow through. Our garage door does not work properly and sounds like it's going to fall. In every inch of the sod, the grass is dead. I wish we had chosen a different builder.

Reviewed by Christian R.

Business Description:

Preferred vendors for State Farm, Nationwide and Erie insurance. 35 full-time employees.

Recent Review:

Our initial contact with Mammoth Restauration was with Corey, but he left a couple of young irresponsible, careless, lazy, inexperience guys in charge, Emir as a Supervisor and Bruno as his next one in charge of directing the job at our home. We did not see Emir, the supervisor for the next two days and Bruno was in charge until things got out of control. During the first cleaning day, Bruno left the cleaning crew by themselves in our property. They did nothing but fooling around, leaving empty cans of soda all around the house, and did not do a very effective cleaning job at all. We found them alone in the property twice while Bruno was doing other jobs. They even used some of our cleaning supplies and drank our sodas. They broke many items and attempted to cover up the damage. We found several items missing and literally we needed to purchase them again in order to complete some projects around the house. They even transfer the soot contamination from inside the house to the back of the house by leaving the shades on top of our grill. Mammoth did give us a couple of gift cards but they could not cover all the missing and or damage item. We complained to Bruno, about the lack of professionalism of the cleaning crew and he got upset, they were literally bossing him around. What can we say about Mammoth Restauration - Doylestown? Their lack of organization, work ethic, responsibility and common sense is galactically mindless. Our advice to you is to stay away from them.

Reviewed by Irma M.

Business Description:

Zehr Restorations has taken the lead in the Tri-State area as the preeminent residential and commercial insurance restoration company, working with most major carriers and independent adjusting firms. Whether it's a small homeowner's claim or a large-scale commercial loss, Zehr Restorations works in harmony with the insured and carriers. Zehr Restorations ensures a smooth transition from the emergency service and mitigation through the completion of the property to its pre loss condition util...

Recent Review:

Horrible. Weeks of nobody working there. Going on 6 months abs was told it would take 2-3. No water in tub, no water in hot water tank. This company is a joke.

Reviewed by Stella K.

Business Description:

ETR Laboratories in an analytic laboratory with a broad range of commercial, industrial and individual clients. We provide analytic services using a wide variety of scientific methods including GC/MS, IC/MS, GIR, NMR and SEM equipment. We can do particle analysis, organic and inorganic chemical analysis and micro analysis on biological and other materials. Private water analysis is our specialty. Award winning. Additional DBA - Environmental Testing & Research Laboratories Inc, ETR Labs, ETR ...

Recent Review:

The whole process was easy. ETR were quickly responsive to questions. Professionally discussed in related terms test results over the phone. Highly recommend!

Reviewed by Kevin F.
Explore Our Solution Center for Helpful Home Builder Articles
Home Builders in Meadville