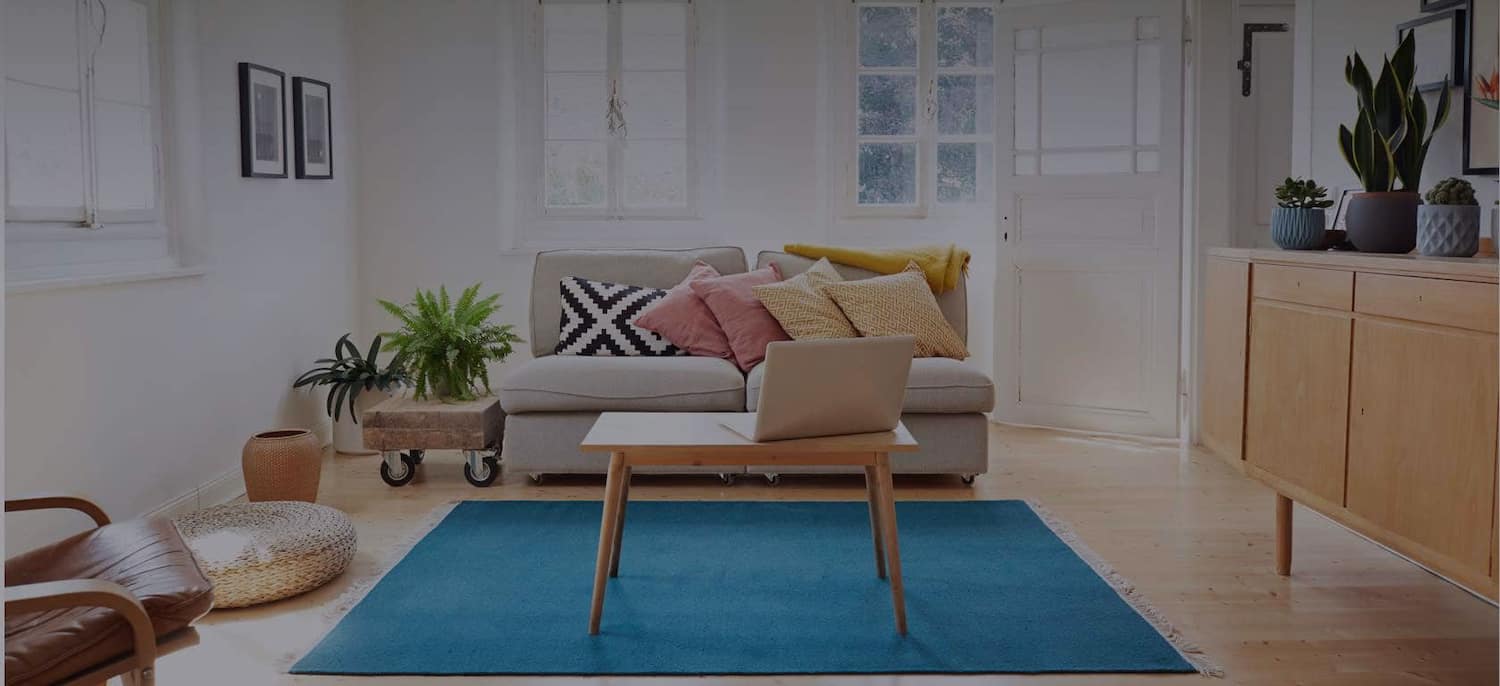 Get matched with top Awning Installation Companies in Prudenville, MI
There are 1 highly-rated local awning installer.
Recent Awnings Reviews in Prudenville
SOUTHWEST DESIGN GROUP INC

Joe Maas with Southwest Design group did an outstanding job sending pictures and communicating with us across country. He responded immediately to our inquiries and was sure to tell us of any delay. I will always call this company Whenever we need any work like this again.

- Connie G.

Champion Windows and Home Exteriors of Toledo

Several time it was schedule. No call no show. When they did put them in they did a horrible job. They have been back to fix issues three times so far. Lots of lies.

- Ken S.

Well we had issues with streaking on the shingles but had to be replaced 3 times and finally got good ones,but I have 3 bay windows and on the bad bay they put a different color flashing on that one I am not happy with this!would you be?I called John numerous times and get a run around and this was done in 2018! I say the jobs not complete till my bay is done right!

- sharon a.

We had an awning in the front of our house and we didn't know what to do with it and we had left it out over the winter. In spring, it had about 3 feet of inch on ice stuck to it and that ripped the wood in the front of the house when it fell. Bob was able to come the same day. I don't remember if he fixed it the same day. But at least he covered it for me and fixed it immediately. Bob and another guy came out and did it. They also painted it and it was great. Then the second time I had him come was when I had water come into the basement and I didn't know where it was coming from. He came and he was probably here for a good two hours. He helped me shove back the water out of the basement, carrying it up and out for me and dumped it. Then he brought it back down, sucked up, and then he helped me dig a path through the ice that was on the side of our house to try and divert water away from the house. He went to Home Depot and bought a pump for me. He brought it back and figured out a way to pump a bucket in the area where the water was outside to start pumping the water away from the house. Apparently, not things I would expect a general contractor to come and help me out with. The overall experience was great.

- Jessica L.

Excellent, prompt service. Made very good suggestions, no pressure. The new awning will be installed in 3 weeks.

- Denise R.

Don't waste your time with this company! If they can't respond to an inquiry in a timely manner, it probably is an indication of the type of service they would provide.

- Denise R.
Awning Installers in Prudenville
Business Description:

Retractableawnings.com is a RETRACTABLE awning industry expert hired by Architects, Landscape Architects, Exterior/Interior Designers and Contractors worldwide on a consulting basis. Retractableawnings.com is a specialty fabricator, distributor & installer of all types of exterior RETRACTABLE sun, rain, wind, bug & snow protection systems including but not limited to: ≡ Retractable folding lateral arm awnings ≡ Retractable patio and deck pergola cover systems ≡ Retractable vertical drop arm a...

Recent Review:

1 response ,,, waited a month for a visit and quote. Would not give a discount on price for disabled Vet, or Senior .......... Contacted 2 others.. No response.2,

Reviewed by Jamie K.

Business Description:

Classic Copper Works uses time honored German copper smith techniques handed down from father to son and passed on to our highly skilled artisans. We specialize in the fabrication of custom copper & bronze products and other metal specialties. WE DO NOT OFFER REPAIR SERVICES OF ANY KIND. Additional phone number - (888) 908-5339.

Recent Review:

They was out of state and was not able to do work. Could not find someone in my area.

Reviewed by L S.

Business Description:

WE are the fastest growing home improvement company in mid michigan. We offer a variety of windows,siding,roofing,gutters & gutter protection and insulation products. We also have some of the best financing around.

Recent Review:

Not bad initially.Some of the windows started locking up shortly after installation and they had to send someone to unlock them,My bedroom window has been locked for months and now they won't respond.It was a very expensive project and they promised to stand behind their product and work.I believed them.No air available through my window and I consider it a safety issue.I couldn't use this window to get out if I had to....

Reviewed by Diane H.

Business Description:

Our primary business is boat building and repair - restoration.We work on all types of water craft. We do most of our work in-house,with some sub-contractors. We require our invoices be paid when the project is completed. Our boat storage is invoiced in the fall and paid prior to storage

Recent Review:

the job was will done I have no complaints. and price was fair

Reviewed by Joseph B.

Rating Not Available

Pros who have not yet received a review do not have a rating displayed.

Business Description:

A business of 5 employees doing all odd jobs related to construction. Electrical and plumbing are included but sub-contracted out. Will beat competitors estimates! Ask about our 10% referral discount!

Business Description:

Mid Michigan Upholstery & Awning has two locations in Mid-Michigan to serve you - Alma and Mt Pleasant. We are a full service Awning, Graphics and Upholstery business with over 20 years of experience. Some of our services include: auto and boat seats recovered or repaired, retractable awnings, awning and canvas repairs, auto graphics, store signage and awnings, furniture re-upholstering and repairs, banners and design service. We work hard to give you personal service and attention and the...

Recent Review:

I have been dealing soley with Rod McCormick. His work was not quality work and I took it back to him. This has been going on since before Memorial Day and I have returned the furniture to him to do the pieces again because I was not happy with the work. He still has both chairs and has been paid for them.  They have ruined my two pieces and I could have gone out and bought two new pieces for the same amount of money. I dropped the second piece of furniture off to him two weeks and ago and he still does not have them done.  

**Addendum on 9/20/11** At the time of this report, the furniture was ruined. However, the matter has been resolved and the quality of the work is to my satisfation.

Reviewed by Betty J.

Business Description:

We are independently owned and operated with a full staff of knowledgeable, trained and reliable individuals. Pro-Tech Property Services is committed to assisting you with any and all of your residential or commercial needs. We accept all forms of payments (cash, check or charge).

Recent Review:

A young contractor who understands old homes? Yes please!
Working with Jay and Jenn of Pro-Tech was great. They were very helpful in guiding us through a process which in hindsight was a bit aggressive for two new homeowners. To give you some context, we close on Valentine's Day which was on a Tuesday. We had movers hauling our stuff on that Friday. The very next Saturday, I was busting up our existing kitchen helping the Pro-Tech guys with some of the demolition work.
What started the work was our home inspector recommended we upgrade the copper water piping. When Jay told us what we had to do to get that done, I asked him if it were possible to leave certain walls "open". He asked, "Are you talking kitchen remodel?" And so it began.
We were on a budget. Jay helped us develop a plan to revitalize our kitchen without needing to rely on ramen and sardines as diet staples.
Many times, it was just Jay working on our kitchen, but for the major updates he brought his crew and they were respectful and skilled. Never once did we worry about who was working on our home.
Anyway, we appreciated their work so much, we're having them back on an emergency restoration project, which is their specialty.


Reviewed by Hubert S.

Rating Not Available

Pros who have not yet received a review do not have a rating displayed.

Business Description:

We are a family owned business which sells accessories for RV's and we can also repair them.

Business Description:

Storm Damage Contractors and Insurance Claims Specialists for Residential and Commercial Structures. If your home or business has been damaged by hail, lightening, fallen trees, wind, water or other storm-related or natural causes, finding a qualified contractor in Michigan who can help you repair the damage with little or no out-of-pocket costs on your end, can be quite difficult.

Recent Review:

The worst. A nightmare. On August 2, 2015 there was a storm in our area with large hail and high winds which caused extensive damage to many homes. My wife mentioned to a neighbor that we had developed roof leaks and needed to get someone out to estimate the damages. She told us she had the same problem and had her roof replaced by a company that was doing work in the area. A short time later a salesman showed up at the door saying the neighbor sent him over. He looked at the roof and said we did have storm damage and that our homeowners insurance would cover most of the repairs. We asked where the company was located and he said down state. We expressed concern about any maintenance or possible future repairs needed due to the distance (approximately three hours drive) and he stated they would be opening an office up here due to the high volume of work they were doing in the area. This never happened. When they started to replace the shingles on the left side of the house, Jason pointed out that the decking boards were all rotted and needed to be replaced. When we viewed the damage, which was extensive, we stated that from the few rafters we could see, the rotted ones would need to be replaced. He assured us that they were "okay, still had good wood" and didn't need to be replaced. After the new decking boards arrived we had to go to a doctor appointment in Saginaw and were not here to see them installed thus did not see the condition of the rafters. When we returned the shingles were being installed. When all the shingles were installed we pointed out to Jason and Ron (when he came to get the final payment for the job) that there were several shingle edges standing up one or more inches and that the roof surface was "wavy". They both assured us that when the weather warmed up the roof would be fine. We had had water damage on that side of the house so after the roof was repaired we began tearing out dry wall and ceiling tiles for repair which exposed a portion of the rafters. At this point we saw just how bad the rafters were. We went into the "cubby holes" upstairs and were shocked to see what they had done. The decking boards were up and down and gapped open in places. They had jammed several old 2"X4" boards between the decking boards and the rafters to give them something to nail the decking boards to. Every rafter was rotten along the top edge; one rafter was broken and pushing on one of the electrical wires. There were also three vents on that side of the house that were removed and never replaced. Thus there is now inadequate ventilation in the "cubby holes" adding to the problem of condensation. We live in northern Michigan where we can receive feet of snow at a time which puts a lot of weight on the roof. There is no way that those new decking boards and shingles should have been installed on those rotten rafters. They put us in danger and did the shabbiest work we have ever seen. We are in our mid-sixties and had to crawl around in "cubby holes" on our hands and knees to sister new 2"X6"s to the existing rafters for needed support. (We have before and after pictures.) We have no idea what condition the rafters are in from the cubby hole wall up to the peak as that portion is the enclosed bedroom ceilings. It is now one and a half years later and the shingles are still standing up and the roof is still wavy. We had ice damns under the shingles over the winter and when they melted all the water leaked into the "cubbies" and onto the new ceiling tiles and dry wall that we replaced. We started calling about having this problem fixed in March. We have made at a minimum of two calls per month with the promise each time that someone would be coming out to take care of it. We are now into September and are still waiting to have the repairs made. No one has even come by to look at the problem.

Reviewed by sandra m.

Rating Not Available

Pros who have not yet received a review do not have a rating displayed.

Business Description:

Our service charge, includes trip charge, hourly rate charge is $65.00 per hour. Service time starts when technitions leaves from the office or previous job. Service time stops when the job is complete.
Explore Our Solution Center for Helpful Awning Installer Articles
Awning Installation Companies in Prudenville