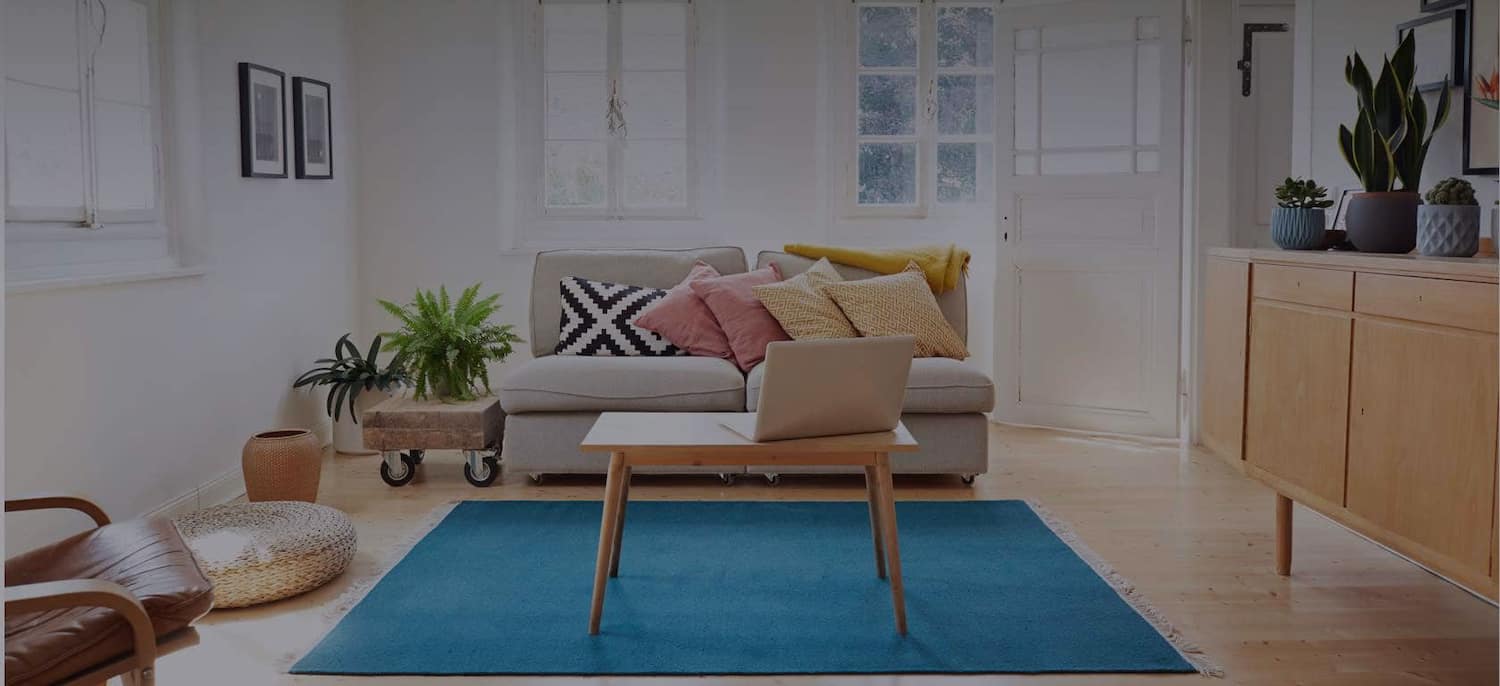 Get matched with top Energy Consultants in Homer, AK
There are 1 highly-rated local home energy audit.
Recent Home Energy Audit Reviews in Homer
Renewal by Andersen of Alaska

From the moment of setting up an appointment to having the work done, all was accomplished in a professional, knowledgeable and friendly way. I had four windows (big) and outside door done the first round starting with Jesse and Bobby, and two windows the second round, Brian, Jacob and Tyrone. Everyone from start to finish, including the ones in office setting up the appointments and job times, were excellent. They answered any questions I had and made sure everything met with my approval. And they do an excellent job of clean-up! I will definitely recommend this company and have more windows for them to work on in the future. I must add that this is a '60s log house and they made sure that the outside integrity of the home was not compromised by putting in the windows; they worked within the existing frames on the outside (other than the two egress windows I had to have, but they are on the backside of the house).

- Kristine N.

Excellent service, very knowledgable inspector, learned things we did not know even existed about our home and air quality. A+

- Mamie H.

Senior mechanic John worked alone on both the estimate and repairs. There was no charge for the estimate. Although I had asked for estimates for both repair and replacement of the boiler with a new energy efficient one, he convinced me that I would be happier repairing the old one, and didn't try to sell me a new one. He says boilers like mine are all over town and quite reliable. The new energy efficient models require more frequent and expensive service and sometimes shut completely down when certain things go wrong, whereas the standard models like I have may leak and bang when parts are wearing out, but keep on working. He said Klebs stocks all the parts for my current boiler, and carries all the parts they need in their vans. I called them in the first place because of a leak from the pressure relief drain pipe. The safety relief system was worn out. The water heater and boiler were originally installed very close together so that it was almost impossible to work on the relief tank. By changing the position of the boiler and water heater relief pipes and installing the new pressure tank on the wall, he made it so the system can be easily serviced and repaired in the future, and so that if the water heater or boiler get a leak, I can see immediately where the leak is coming from. I have had the boiler inspected previously for replacement estimates, but John was the first mechanic I have encountered who seemed 100% knowledgeable about this model, and quite candid in discussing the options (not focused on selling me a new one). He was able to do the estimate during my lunch hour so I didn't have to use annual leave. While doing the repair he worked steadily, and cleaned up after himself. When I called the day after repairs to say a zone wasn't working, he made a trip back to trouble shoot (again during the lunch hour), quickly identified the problem (a thermostat), fixed it in just a few minutes and didn't charge for the extra trip.

- Janet B.

RESTORATION PAINTING & HOME IMPROVEMENT, INC

The entire energy efficiency/improvement project went very well, like clockwork so to speak. Steve was very familiar with the Alaska Housing Finance Corp.'s energy efficiency program. He knew exactly what to do and what was needed to meet spec for the energy audit analysis on our home. An estimate was given, materials brought in and work was completed, ASAP. Again, as stated previously, the work was performed quickly, thoroughly, efficiently, within budget and there wasn't a mess to clean up anywhere...all of this is highly important to me and my spouse. The energy efficiency of our home was greatly improved and the AHFC reimbursed us for $5,500.00 dollars of our out of pocket expenses as per their program's legal obligation. I will definately use Steve Thomas, with Restoration Painting and Home Improvement, again for work at my home. Colleen Bobbie

- Colleen B.

Flawless Construction Inc.

My current boiler is nearly 40 years old. I know I'm on borrowed time with it. When I heard that I could get a rebate of several thousand dollars by participating in the AHFC energy program, I jumped at the chance to replace it at a discount. I applied for the program and was assigned Flawless Construction as my rater. I assume that the audit itself is fairly standard but what really sets Flawless apart is the thoroughness of their explanations of what needs to be done in order to qualify for as large a rebate as possible. Jordan Agen was terrific! He spent a long time answering my questions, offering suggestions and being sure that I had everything I needed to submit paperwork to get the ball rolling. A friend was over when the audit was done and she said that her rater was nowhere near as thorough or knowledgeable as Flawless. Can't wait to get my new boiler in before the snow flies and the temps drop. I'll absolutely call Flawless to do the follow up audit.

- Paula D.

The estimate seemed competitive. The gentlemen that came to my house were very knowledgeable, professional, prompt and experienced. They were responsive and were on time.

- Kevin T.

Flawless Construction Inc.

Very professional service and responsive to my questions, concerns and explained in detail what improvements I could make to reduce my home's carbon footprint.

- Kurt R.

Flawless Construction Inc.

My first impression when I was assigned my energy auditor was one of confusion. The program refunds $325 for an as-is energy rating. Flawless Construction wanted to charge me $450. My thought was why would a company do this? Jumping to the audit being completed, I would have gladly paid more for the professionalism and tips Jordan showed me. This is possibly the best $450 I've spent ever, or at least in a long time. Jordan arrived on time, was very friendly, energetic and willing to share his knowledge. I had some other home issues the day he showed up, and Jordan was kind enough to look at them and provide me advice. Through the energy audit, Jordan walked me through step by step what he was doing and why. I can't begin to tell you HOW MUCH I APPRECIATED this. Not only did I get a VERY professional audit, I also gained valuable information, like how to do the upgrades myself, saving me money. I was not expecting to recieve my energy report for a couple of weeks after the audit, at the minimum. I was shocked when it showed up in the mail just a couple of days later. He had even taken the time to print out two reports and the additional paperwork needed for me to recieve my refund. All I had to do was mail the already completed paperwork. How much easier could he have made this? I have other projects around the home that may need a contractors attention. Flawless Construction will be at the top of my list of contractors to call. I look forward to working with Jordan again.

- Colin U.

RESTORATION PAINTING & HOME IMPROVEMENT, INC

Let me begin by saying I didnt know many contractors in the Anchorage area and I was familiar with who did energy efficiency work so I picked this company entirely based on the reviews here on Angies List and I couldnt have been happier. This company was very professional and punctual. They generated a timely estimate that was lower than some of the competition. The selling point for me was Steve's laidback and honest nature. He also was prepared to start the work immediately. When the crews showed up they made sure to make a very small impact during the construction process. They laid down floor mats to ensure dirt wasnt tracked inside the house. When I returned home from work everyday and they had wrapped up work for the day, I wasn't even able to tell they had been working because they left everything very clean. Steve, the owner, is very responsive and is familiar with the AHFC energy rebate guidelines and specifications. He is also familiar with city codes and standards and he does many installations for Rural Cap. He helped me understand my report and he had some great suggestions to affordably reduce airflow (for example chimney balloons) and did a great job sealing/caulking in the house to meet the goals in the report. Steve also made recommendations on important things that should be addressed during the construction process to ensure safety and energy efficiency. One of these things was the fact that my bathroom and range were vented into the attic on both sides of my duplex. He explained to me that this is a hazard and before he insulated the attic he made a strong suggestion to have these rerouted and vented outside. The most impressive thing to me about the company was that they came back after all the construction was done and after my first energy audit and were willing to continue to help me achieve a higher energy rating by doing more sealing/caulking as they saw fit. That is something you just dont see these days! In the end my house went from a 2star home to nearly a 4 star plus home (I got a 4 star rating but was 1 point away from 4 star plus). I would not hesitate to recommend this company again.

- Aharon S.

Flawless Construction Inc.

Set up an energy rating over a month in advance. Was told the appointment would be from 1:00pm-4:00pm, but that we need to be available an hour and a half ahead of time (11:30am), so I took the day off of work. The day of the appointment they called and left a message at 10:30am to say they won't be coming and we need to reschedule. After calling them back they offered no explanation, nor apology (along with a bit of attitude) and said if we wanted to reschedule that we would need to call back another day. Customer service goes a long way & their lack of it was very disappointing. We will find another company to work with in the future.

- Elizabeth B.
Energy Audit Companies in Homer
Anchorage,AK

A Super Service Award goes to providers who have achieved and maintained a superior service rating on Angi.

Business Description:

Renewal by Andersen is the replacement window division of Andersen Corporation, a company that's been innovating windows for more than 116 years. As part of the family of companies that make up Andersen Corporation a name synonymous with quality, you can be sure we'll be here when you need us.

Recent Review:

We are very disappointed in Renewal by Andersen of Alaska and the unacceptably poor work and customer service we've so far received for what has been a very expensive - $20,000 - living room windows replacement order. The trim work around one of our windows in particular was badly botched. Bent nails stick out of the wood, corners are ridiculously out of line, and the frame is crooked leaving an ugly unfilled space between trim and finished wall. We called and emailed Andersen with pictures of the poor work and, after going through many recordings and waiting for days, finally got through to a customer service agent. The agent arranged for an Andersen inspector to come out and examine the work. It took a few weeks, but the inspector eventually came out and agreed the work needed to be redone. We were told a contractor would be sent out to do the work. That was a month ago. Haven't heard a word since. So I've been calling Andersen this morning, getting lots of recordings and leaving messages, but no help so far. At this point we very much regret falling for the Andersen sales pitch. Beware of this outfit!

Reviewed by Pauletta S.
Explore Our Solution Center for Helpful Energy Audit Company Articles
Energy Consultants in Homer