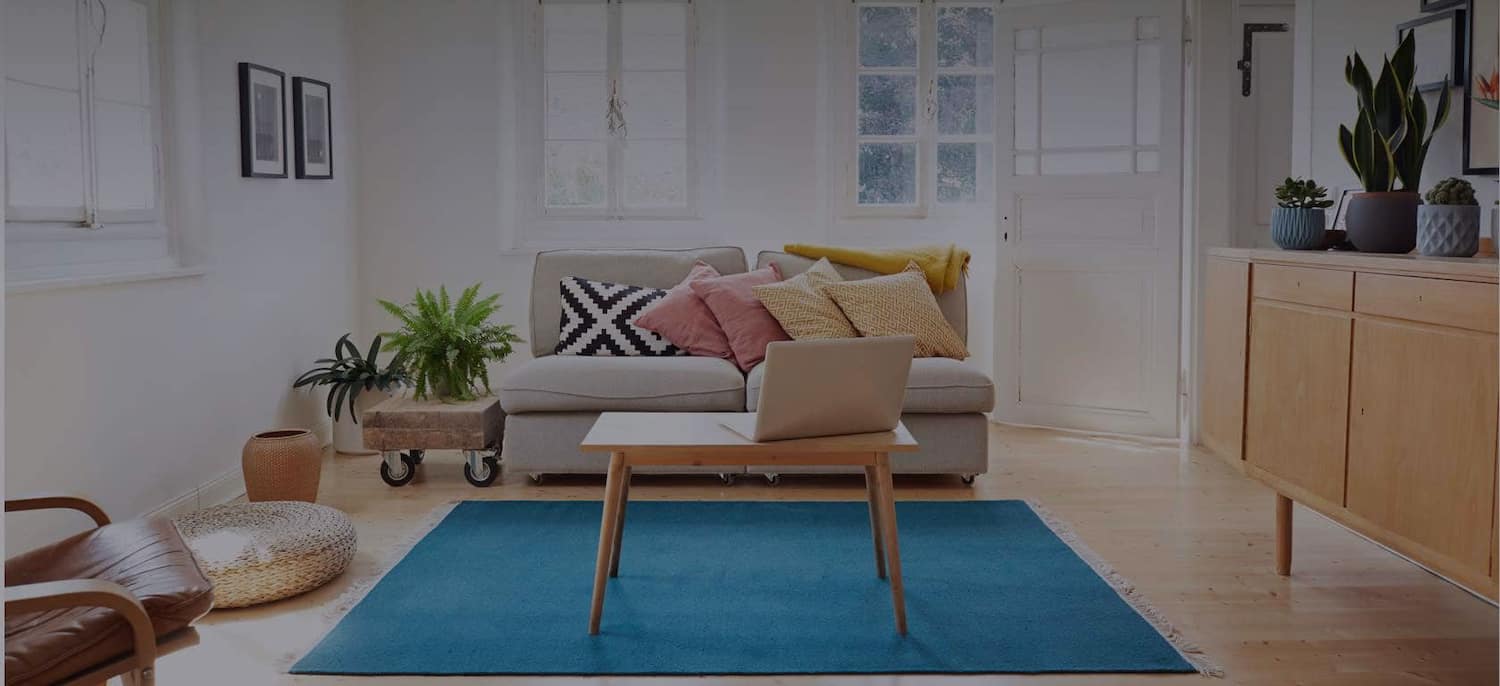 Get matched with top Water And Fire Damage Restoration in Milwaukee, WI
There are 33 highly-rated local water and fire damage restoration.
Recent Water Damage Restoration Reviews in Milwaukee
MW Fire & Water Restoration

Water clean up and restoration. Steve and Tina were out within the hour to begin clean up. After getting the water cleaned up on the main level - the basement was cringe worthy - but they dived right in to tear out carpet, discard ceiling drill holes to dry out dry wall. They work hard and fast to minimize permanent damage to our basement. They offered a quote to do the repair work (replace ceiling tiles, replace carpet, repair dry wall and paint. But they were just as happy to let us do the work our selves or hire someone else as well. Steve and Tina were wonderful to work with.

- LISA L.

ServiceMaster Restore Fire & Water Services

1st time using this service and would highly recommend! The owner, Bart, is very involved in the process and came out personally for the initial walk through to inspect the damage. His crew is equally as professional and very friendly and accommodating with scheduling follow up visits for treatment. They ask what time is good for YOU, and when they tell you they will be there at a certain time they are there pretty much on the dot!!!! Overall a very pleasant experience during a very difficult time. 👍🏻

- Mary J.

crew showed up on time the first day, then came the dumpster, then supplies. the work began immediately and was very smooth through the whole procees. excellent craftsmanship for the whole project and the whole team was very professional. will use them again!

- angela b.

Servpro of Hershey/Swatara

When something as devastating as a house fire hits your family, you immediately look for the "life boat" that is going to keep you afloat, and if possible, help you find your way back to normal. For our family, that life boat was unquestionably SERVPRO of Hershey. Of all the decisions we made during that critical time, we are most grateful that Joe Lapp at SERVPRO of Hershey took our call. Over the next 10 months, Joe and his entire team were a bright spot as we rebuilt our lives, a knowledgeable voice of guidance as we navigated a major insurance claim and a complicated rebuild, and literally the best, most detail-oriented, professional, and talented group of craftsmen I have ever worked with in my life. They were a God-send for us. We cannot recommend them enough. While there are literally too many instances of how SERVPRO of Hershey helped us to write in a reasonable review, here are some of the most incredible ones: 1) Our house fire happened on a weekend night. While I waited for what seemed like an excruciating 36 hours for my insurance company to call me back during regular business hours, Joe Lapp at SERVPRO of Hershey took our phone call at 4 in the morning. Even then, he was reassuring and agreed to meet me three hours later. He sat down with me, in a house full of smoke damage, and talked me through what to expect over the next few days. He took some of my and my children's clothes and bedding and laundered them that day, and had a member of his crew spend the entire rest of the weekend cleaning a space for us in the house so that we had some basic necessities. 2) The employees at SERVPRO of Hershey are the kindest, most patient group of individuals I have ever worked with. Every morning, they arrived happy and treated myself and my young children with empathy. They guided our family through the process of going through our things room by room, and throwing out and documenting what could not be saved. They restored to perfection any items that could be saved. They never complained – not once – about how big this job was, how urgent some of the timelines were, and how complicated our insurance could be. They did extraordinary things for us while making them seem like no big deal. One example I will never forget is – when it was suggested that my 6 year old son throw out his beloved train collection, I asked if there was any way the trains could be save (even though it was not practical). One employee volunteered to take the task on. He took apart nearly 50 trains, cleaned them inside and out with a toothbrush, before putting them back together and returning them to my son. 3) SERVPRO of Hershey's documentation is impeccable, professional and extraordinary. From providing photos of every item lost for our insurance, to providing hundreds of pages in rebuild estimates, they met to the letter all things required by our insurance and our mortgage – a staggering amount of work. 4) SERVPRO of Hershey are experts at what they do – the very best. They were able to guide us through multiple inspections, provide important documentation to our insurance, and work closely with our onsite adjuster. They performed or supervised all rebuild work, and made sure it was up to their high standards. I always felt that they were looking out for the safety and quality of the home they were rebuilding. 5) Their craftsmanship is impeccable. After the rebuild was done, the home looked truly "like it never even happened." From restoring high end finishes, to important detail work , painting, flooring, an entirely new HVAC system, dry wall, vent work, eliminating odors, extensive cleaning – they cut no corners, used the latest technology to help with their work, and did an astonishingly amazing job. Despite how devastated the house was at first, everything was back to normal when SERVPRO of Hershey was finished. We chose to sell our home after the rebuild was completed. The home showed beautifully, and we had an offer in a matter of weeks. 6) SERVPRO of Hershey is the single most trustworthy contractor I have worked with. Our family did not live at the home during much of the rebuild. Joe and I communicated often daily with calls, e-mails and photos. I never once had to check on or worry about the quality or timeliness of his team's work. 7) There were literally dozens of extraordinary ways Joe and his team helped us. A few other notables: • Joe used his industry connections to help us get our clothes restored in a record amount of time • The rebuild was delayed for months while our insurance company completed inspections, and SERVPRO of Hershey heated the home with an external furnace, attending to the furnace daily and checking thermometers in the home to ensure the home was not damaged further • Navigating a major insurance claim is complicated and seemed at times to take forever, but Joe knew just how to help us keep the project moving forward, and his company was eternally patient as we navigated that process • SERVPRO of Hershey personally delivered several important and valuable personal items to our family after they had been expertly restored, despite the fact that we had moved out of state SERVPRO of Hershey was an answer to many prayers during a challenging year for our family. I literally do not think we could have gotten through it without them. I will remember their extraordinary work and kindness my entire life.

- ERIK F.

Cream City Carpet & Air Duct Cleaning

We were very pleased with our results from Cream City Cleaners. When we asked them to come out and give us an estimate they were able to start right away which I believe saved our carpeting. Jason is great to work with I highly recommend Cream City Cleaners!

- Colleen B.

I had Steven come over to look at the water damage I had & he quoted me a price as well as a dead line for the whole project to be complete; he completed the job even before his deadline he quoted me. He was excellent and extremely professional! I've recommended his services and every one of my friends have all been impressed.

- Brittany F.

Steve was very friendly and a joy to have in our home. They left out home clean and even went above and beyond and cleaned more than they had to. They where better priced then 90% of the companies we called.

- Dave H.

Cream City Carpet & Air Duct Cleaning

Jason was awesome even though my issue couldn't be resolved by him but a plumber. He still went over and beyond to assist me. I recommend this company to everyone.

- Donna M.

Nelson Clean Care responded in a timely matter to my situation, their quote was fair, and the work was done quickly. The area cleaned looks great.

- Christine T.

SERVPRO of Southwest Waukesha & Jefferson County

They were professional, prompt, and reliable. Excellent communication, fair pricing with quality work. I would definitely hire again!

- Amy S.
Water Damage Restoration Services in Milwaukee
Deals in Milwaukee for Water & Smoke Damage
Explore Our Solution Center for Helpful Water Damage Restoration Service Articles
Find Water And Fire Damage Restoration in
Water And Fire Damage Restoration in Milwaukee