Compare quotes from top wrought iron fence companies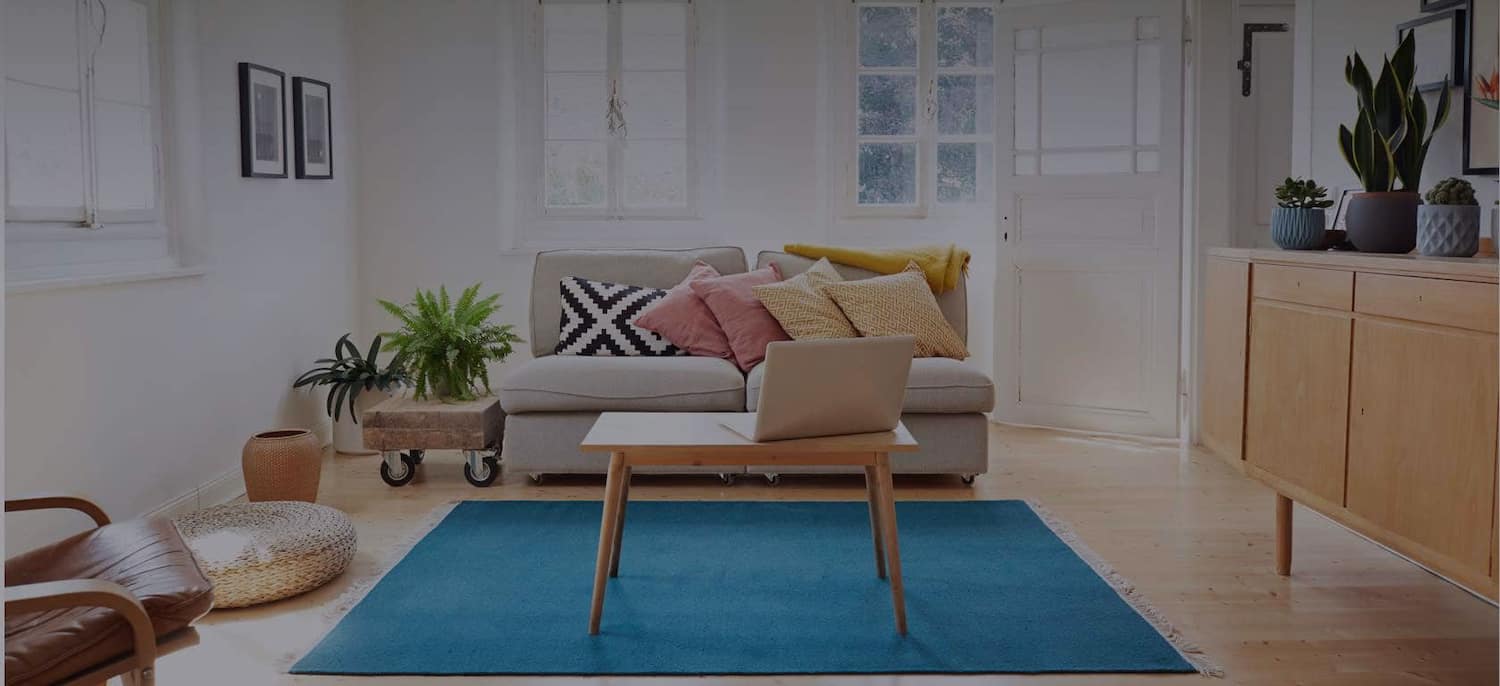 Get matched with top wrought iron fence companies in Birmingham, AL
There are 4 highly-rated local wrought iron fence companies.
Matching on Angi
Share some details about your home project.
Within moments, match with highly-rated local Pros.
Compare quotes and choose the best Pro for the job.
Recent Iron Work Reviews in Birmingham
Mark and his crew finished fencing in our back yard. Our terrain made it difficult to put in a 6 foot wooden privacy fence but they were definitely up to the task. They did a great job and cleaned up every bit of supplies they had left over. They also fabricated a wrought iron gate for us that

looks just like the original. All in all, I'd definitely use them again

Cahaba River Metal Art/Stephen Lucas

Talented welder who can handle functional as well as creative welding. For me, he crated a custom iron garden gate, removed old gate, installed new gate and posts, and fixed additional railing that had not been welded properly and was weeping rust. Stephen was professional, and listened to what I

needed. He does quality, precise welding work. I was entirely pleased with his work and performance. See Cahaba River Metal Art on Facebook for examples

I had 7 window guards installed. They had to drill through my brick veneer and he did a good job. He didn't damage any bricks or anything.

Nelco Ornamental Iron Inc

It went well, they came out and measured and we picked a design then they came back within a week and installed it.

They came out and gave an estimate of $80.00. Returned approximately one week later and installed the railing with which I am extremely pleased. Looks very nice. Also installed railings for my friend. She too is very pleased with their work.

I called the BJ's and asked the receptionist if she could give me an estimate for a railing on one side of the steps to our front porch (I wasn't sure that I could afford railings on both sides at that time). She gave me an estimate but stated it was only an estimate. BJ would have to see the job.

She gave me a date when BJ could come out and look at the job and give me a price. In the meantime, I called two other wrought iron companies. The estimate one gave me was twice as much as BJ's. The other company stated they would not do the job as they did not do any jobs that would be under $300.00. When BJ came out he gave me a price of $100 dollars for a wrought iron railing on one side of the four steps leading to the front porch. I ended up getting railings on both sides for $200.00. He came out the next day and did the job. The railings are a beautiful addition besides providing safe passage down the steps. I would not hesitate to hire this service in the future or to recommend him highly to others

Everything went perfectly. They were always here when they said they would be. I had tried to get other contractors for months and no one would show up. I got a beautiful bridge railing of superior quality a week before it was promised. It was one of my best experiences ever.

The name of the guy who performed the work is Chuck who works together with a young lady named Kim. They were great and go the extra mile to try and satisfy me. They helped me deal with the insurance company on the project. One of the window coverings was not right and they took it back and got it

replaced. They perform all the work with a smile and are not grudging. They try and make me happy even though I am not a perfectionist. They are honest and trustworthy

Estimate was given same day as I first called. Rails were ready following week and were installed promptly.

Of the three vendors contacted, Red Mountain was the most responsive and easily understood and grasped the requirements as presented by our design review board. The project required a conversion from ten foot wide entrance to a sixteen foot wide entrance, and, and because of the inside grade and

limited space for outward swing, folded leaves were required. Red Mountain quickly submitted several hand-drawn designs for the Design Review Board to examine. I mention this because the other vendors presented stock designs that did not exactly match our needs. Once the bid was accepted, we were given an approximate finish time. They are a small company and in high demand, and it took a few weeks before they could complete the project. The finished product was well- beyond our expectations; a hand forged work of art that was true to the accepted design, but with flourishes and detail that one would not expect from a modern company. The crew at Red Mountain Iron are true artisans, and I can't imagine that I will use any other company for future work
Welders Iron Work in Birmingham
Business Description:

South East Fence is a fence company in the Northport, AL area specializing in residential and commercial fence installation. We have years of industry experience, and we will always provide quality workmanship

and deliver complete customer satisfaction.We can install just about any fencing you want, ranging from chainlink to aluminum-iron fences to wood fences & vinyl fences. We have many options to choose from, and our experts will assess your needs and help you select the best fit for you.O..

Recent Review:

Jimmy was wonderful to work with. He was prompt, reasonable, responsive, fair and honest. His prices were good considering the product and after a tree fell on the new fence from all the rain and crushed 3

panels he was able to get replacements and gave us a good deal. I would highly recommend him and would use him again if needed.

Darren S.

Business Description:

Handy-Man/Remodeling/Project Manager: Job over-site with customer as the GC. Cost determined by job-time/day-labor, material trip fee charges apply. Paypal accepted (there is an up-fee to use PayPal that they

charge roughly 2.9%) To established customers I offer 24 hr, emergency assistance. Free estimates—-Exceptions; assess add-ons, or repairs for resale or insurance claims with no intention to use services, to secure loans, to set pricing for resale, to itemize for self starters. I work wi..

Recent Review:

Got to meet most of the Bidwell family, Papa Ralph, daughters Aliea and Julia, son Sawyer and daughter-in-law Emily. End result far exceeded expectations. The kids were respectful, worked non stop, showed up

on time and left at the requested time. Never heard a nasty word and they dressed appropriately. They never even spilled a drop of paint! As a matter of fact they are coming back next week to repair the fence in the back yard

Tim P.

Business Description:

In-Person or Live One-On-One Online Tutoring for Any Subject, Any Age, Any Location. Standardized Tests: ACT, SAT, NMSQT, GMAT, GRE, ASVAB, ASTB, ISEE, HSPT, TEAS, TOEFL, IELTS, TOEIC Mathematics: algebra,

geometry, trigonometry, pre-algebra, elementary English: grammar, vocabulary, spelling, reading, writing, listening, speaking, pronunciation, ESL, ESOL Research Papers: editing, proofreading, outlining, citations Computer: Excel, Word, PowerPoin

Recent Review:

I hired Matthew based upon other reviewers' impressive reviews, and satisfaction of how well Matthew was able to teach their child. Others have stated how well Matthew was able to teach younger children

successfully by identifying specific needs, and communicating in a way a younger person can understand the best. I agree. After spending many sessions with my 15 year old daughter, I saw that Matthew has the ability to identify specific needs quickly, communicate effectively towards the student's needs, and is passionate of the student's success. I enjoyed watching my daughter, Hannah, work together with Matthew. He really brought new confidence to Hannah, and was passionate about her succeeding. Although this year's tennis season is coming to a close soon, my daughter and I would like to continue sessions next season. Thank you very much Matthew

Justin T.

Business Description:

With many years of experience in the industry, we are the Home repair/improvement experts you need to take care of your home. We only use the top quality materials giving you the comfort that we will treat

your home as we would treat our own. Give Prime Management, a call today. We look forward to working with you! Roofing, Gutters, Remodeling, Additions, Concrete, Carpentry, Land Management, and Tree service you name it we can do it! 205-500-952

Recent Review:

Matt, along with one of his managers Chase, was responsive to all our questions before starting the job. At first, I was put off by the upfront payment (100% Materials and 50% Labor even before material is

ordered), but in the end it was a non-issue. The finished look and professionalism on site and "doing what he said he would do" was 100% satisfaction. His pricing was competitive, using high quality products all around. We did not have a roofing or gutter emergency, but flush with Uncle Sam cash, decided this was a good time to replace the 16 year old, leaky-in-spots, 3-tab roof which 3 companies agreed had a couple years left. I'm extremely skeptical - to the point I have lost contractors and a realtor who get tired of my doubts and drilling, but Matt was glad to speak on behalf of his company and the crews he uses. Ultimately, we'll have to see what happens if there is a problem in the next 10 years (workmanship) or 50 years (shingles), but until he gives me reason to doubt, I give Prime Management the Gold Star. We'll likely hit them up for bathroom remodeling down the roa

clint c.

Business Description:

Over 30 years in business | Lifetime transferable warranty | Hardwood, carpet, and flooring experts | 99.7% dustless sanding | We offer New Carpet Installation, Hardwood Flooring, Vinyl and Tile for

residential and commercial clients. We are Certified Master Craftsmen. Master installers and finishers of all types of wood floors. - In business since 1989 - Christian/American owned operated - Lifetime warranty on all craftsmanship - 99.7% dustless sanding available - Free Estimates - Licence & ..

Recent Review:

This was an extremely complicated job as we wanted to remove the carpeting in our living room and have it connect with the hardwoods in the rooms that were on either side of it without transitions so it

appeared as if it was always fully covered with wood. The challenge came when it was discovered that the woods in one side were installed left to right and the other side was right to left! After some head scratching and knowing that we would not accept any transitions, the lead installer figured out a method of accomplishing this amazing feat and after all the sanding, staining, and the coats of high quality polyurethane. We were more than satisfied, ecstatic might be a better word. We totally love the outcome, it was better than I ever imagined and cannot give them enough praise for their work

Chris M.

Business Description:

We are Olympic Fence Inc.,your local fencing professionals.We are located in Maylene Alabama and we have been serving the Birmingham areas since 1973. The Olympic Fence Inc. professionals provides installation

of fences and gates to a wide variety of residential as well as commercial companies in Birmingham and surrounding areas. Our goal is to offer our customers our experience, knowledge and or commitment to customer satisfaction. All of our fence projects will have a superior craftsmanship..

Recent Review:

Working with Olympic was great. They gave me an instant estimate and were able to begin work early. It took just two days to rip out the old, chain link fence and install the custom privacy fence. The team was

great...friendly and hard working. I'm VERY pleased with our fence! <br /

Nicholas L.

Business Description:

Additional address - PO Box 1671 Alabaster, AL 35007.

Recent Review:

&nbsp;Project manager, Scott Lamareoux, is outstanding and honest.&nbsp;I would NOT use this provider unless he is the manager - and I know what subcontractor I would insist on them using, too.&nbsp; <br>

<br>The roofing job was led by a subcontractor, Philip Lucas, and was nothing short of superior. I learned later, from another company that also uses&nbsp;Mr Lucas, that he has an outstanding reputation installing metal roofs and that I could have saved a bundle (about $2500)&nbsp;getting him through this other&nbsp;contractor. (Mr Lucas only works as a subcontractor so you have to ask for him specifically.) <br> <br>The conversion of my detached garage was a near disaster (though it&nbsp;ended satisfactorily). The estimate was about $2800 more than a competitor's estimate, but because we knew the Picket family through a church connection, we went with them. Pickett has no real direct labor employees, evidently, and everyone they use is whoever costs the less to do a project.&nbsp;(I believe in&nbsp;capitalism and have no problem with this so long as the work is done correctly.) The project was supposed to be four weeks with a handshake to&nbsp;try to get it done in three weeks before a holiday. The first subcontractor didn't order enough concrete and didn't prep the structure appropriately (and as agreed in the estimate)&nbsp;to where even I knew it was going to flood with any rain. &nbsp;When I tried to suspend the project to get someone to come out and look at my concern,&nbsp;someone (other than Scott) from Pickett came out and said it'd be fine - but as predicted,&nbsp;the day after they "finished" the first time (4 weeks),&nbsp;it rained and the whole place flooded. With no way to drain, mold started right away. After three or four attempts to "save" the work done and fend off more flooding from rain,&nbsp;Scott came out and suggested French drains. A group came out and dug a ditch and put gravel in - not exactly a French drain. So, of course, it flooded again. &nbsp;With a suggestion to try a deeper (real)&nbsp;French drain, I said no because&nbsp;I knew that wouldn't work long term. I insisted they build a barrier wall or build up the floor to an appropriate height. Scott thought the barrier wall was the best option, but I was&nbsp;charged extra for it.&nbsp;Who was the "A Team" they called in to fix it all? Mr. Lucas and his son who during this time had put on our roof. If he'd been the subcontractor on the detached garage conversion&nbsp;from the start, I'm convinced there would have been no problems. There were other little things that made the whole project stressful.&nbsp;Now, had I not realized and&nbsp;trusted&nbsp;that Scott was a "man of his word," which he is, I just don't believe it would have ever&nbsp;been resolved satisfactorily. In the end, a&nbsp;3-4&nbsp;week project was complete in just over 3&nbsp;months. <br> <br>in the end, it all worked out and I have a new office, but it wasn't, by any stretch of the imagination, a smooth experience. <br> <br> <br> <br> <br

Derek J.

Business Description:

Sales and Repair of Mailboxes and Street Signs

Recent Review:

That is really well. I worked for Ace Tree Service and was under my personal account to pull that up because I have an Angie&rsquo;s List account. We damaged the mailbox in that community for we had to have

the exact mailbox and it was discontinued. Everybody said, you cannot find one. So, I sent them&nbsp; a picture and they found one and had to me in 3 days. They were awesome and really great

Peggy S.

Recent Review:

Talented welder who can handle functional as well as creative welding. For me, he crated a custom iron garden gate, removed old gate, installed new gate and posts, and fixed additional railing that had not

been welded properly and was weeping rust. Stephen was professional, and listened to what I needed. He does quality, precise welding work. I was entirely pleased with his work and performance. See Cahaba River Metal Art on Facebook for examples

karen r.

Business Description:

We are a small company with virtually no overhead wich allows us to undercut the competition. With over 25 yrs. of experience we are skilled in virtually every aspect of ironwork. We take 100% pride in our

products and back it up with hard work. All jobs can be completely customized to your own personal preferences. All estimates are free and no job is too big or too small
Find wrought iron fence companies in
wrought iron fence companies in
Birmingham
Companies below are listed in alphabetical order.
To view top rated service providers along with reviews & ratings, join Angi now!