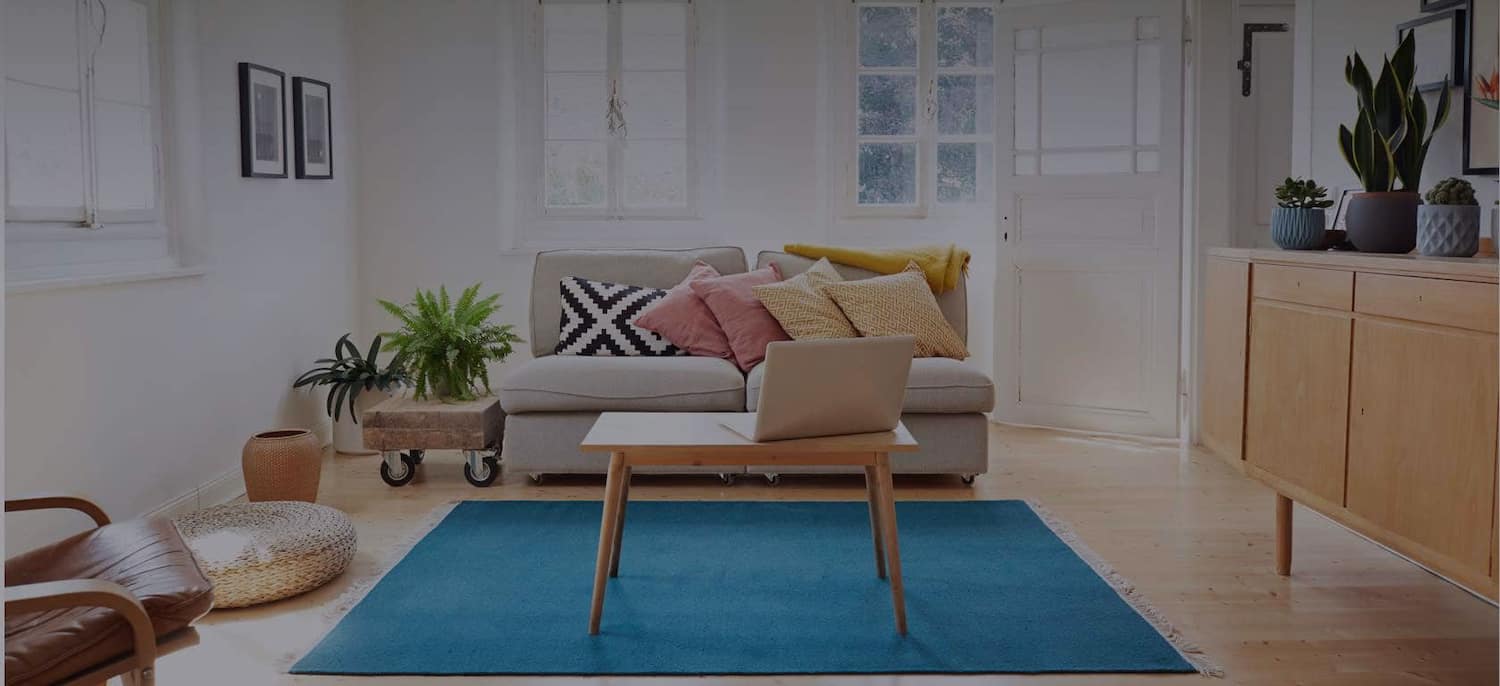 Get matched with top Lawn Treatment Services in Bowmansville, NY
There are 11 highly-rated local lawn treatment services.
Recent Lawn Treatment Reviews in Bowmansville
I am very satisfied with this company. The service was excellent. The owner of the company spent extra time giving me advice on best lawn care practices. He was very knowledgeable and helpful. Pricing is very fair and based on estimated lawn area. They offer first year client and senior's discounts. They did NOT try to upcharge, instead advising against unnecessary services. Also, they will perform a free soil analysis, for which other companies charge $50. Cost of service is for 5 treatments, paid in advance.

- James A.

OH MY WORD! You talk about a yard transformation- ours was it! Our yard went from a barren wasteland to a beautiful, green, flowery oasis that we love to spend time in. Before there wasn't any grass, builder grade landscaping (which was pretty much nothing in the backyard), and a rusty, old fire pit that we used often but wasn't very nice on the eyes. After saving our pennies for several months, we contacted Bill Botkin from Outdoor Life. Not having any experience in landscaping at all, we didn't really know where to start. We had a few other companies come out and give estimates but we felt they were kind of wishy-washy and didn't give us a very detailed estimate. We knew that if we wanted the job done right the first time, we'd have to keep looking. Also knowing all we wanted to have done, we wanted a one stop shop. Enter Angie's List-I did a search and Outdoor Life popped up- it was exactly what we were looking for so I scheduled an appointment with Bill. He came out and spent a lot of time with my husband and I as we talked landscaping and told him what our dream backyard consisted of. He got back to us within a few days with an extremely detailed estimate which instantly put my husband and I at ease. He gave us several options for some items (for example- for the fire pit, he gave us prices for 3 different options: pea gravel, jumbo stone stamped concrete, or flagstone with mondo grass) which allowed us to play around with different options based on our budget. Whenever we had any questions, Bill would always got back to us within a day. We loved the fact that Bill didn't just sit behind a desk and send his guys out into the field, but Bill was here moving mulch and laying concrete right there with his guys. He also doesn't sub contract which we loved- it allowed the project to move along smoothly (except for the pesky weather!) When it came to the landscaping, I gave Bill free reign over what went in the yard. I told him the few things I really wanted then let him fill in the rest. I'm a self-proclaimed "black thumb" so I didn't want anything high maintenance but I wanted our yard to look pretty. He sure did deliver there! The flowers and shrubs look great and I know it's going to look even better as they grow and mature. While we found the cost to be a bit more then other estimates we got, we realized that what we were paying for was quality and that was something we were willing to pay more for. We also were confident the job would be done right the first time- we wouldn't have to worry about calling someone to come fix something in a few years. That peace of mind was worth the little bit of extra money we spent. Bill went above and beyond in many areas of our project- he's a genuinely nice guy, a great businessman, and very professional- which we've discovered is hard to find in this area of business! We would (and have) highly recommend Outdoor Life to anyone looking for a fantastic, professional local business to support.

- Derek R.

We contacted Dawn Shorter of The Girls and More because her company was #1 on Angie's List. We always get a second estimate so we used another company advertising same services on Angie's list., there was no comparison in the experience. Ms. Shorter was punctual and always returned calls promptly. In the initial survey of our property her expertise was shared in assessing the multiple problems we needed help with. Our gardens and perennial beds had lost their edges and were full of all sorts of nasty weeds. Adam was the other half of Girls and More. When only he and Dawn showed up we were apprehensive thinking how will these 2 people get all this work done in the 2 full days scheduled? They worked hard and continuously the whole time in humid hot sunny days. Dawn separated some of my perennials to enhance our landscaping and changed layout of the beds to make upkeep and maintenance easier They were an amazing team, well planned and organized, including us in the ongoing transformation of our property as needed. When they left the first day and second there was no debris on the lawn. Everything was cleaned up as they went. Our neighbors came to watch all that was being accomplished and ended up asking for their business card. The results are fantastic, we have never seen our property looking so good! Hard working, knowledgeable, professional, exceeds expectations,more than fair value. The Girls and More are winners for consumers. We will continue to use them and recommend them to others.

- Joyce L.

Mark and his team did an excellent job, exactly as I had requested. Mark always answered my phone calls and/or called me back within hours. They had a hard-working team and finished on schedule. I would highly recommend.

- Michael B.

Very nice. Needed to be called to let me know when they are coming with my dogs. Always called. Punctual and stays in contact. Great job.

- Glenn K.

Excellent!! Always honest and fair with the pricing and the services. His guys are always courteous and punctual. I've never had a problem with the work and his prices are fair. Snow removal is better then anyone i worked with before, Also as a bonus he gave me a referral for general contractor that was in his family, and he did great work as well. Work ethic and honesty are the best ive ever had!!

- Daniel H.

One of the things that I appreciate most about Mark and his company, MAC Services, is their honest, no nonsense approach. Unlike other landscaping companies I've interviewed, I felt immediately at ease with Mark; he's a stand up guy who provided clear and specific recommendations regarding what was required, once we outlined our needs. Furthermore, he delivered on all that he said he would. The work that he and his team have done, thus far, has been excellent; everything has been addressed with care, efficiency and professionalism. Companies like his are exceptions in today's environment and I'd highly recommend the work that they do. As a matter of fact, MAC Services is also highly likely to get my snow plowing contract as a result of what we've experienced to this point. The arborvitaes they purchased and planted look fantastic, and rather than tell us what the obstacles to the job were (like other companies we spoke with), Mark provided a "can do" mindset which I found incredibly refreshing. In short, a great group of guys who do excellent work, for a reasonable price. I'm not sure how much more a person could ask for.

- Partho S.

Anthony, the owners son, greeted me with warmth and a firm hand shake. We reviewed the work I had outlined in priority order. Since I did not know how tough it would be to remove the bushes I put a priority to each item so if the time ran out before the jobs they did the work I most wanted done. I am on a fixed budget so getting done what my priorities were was important to me. They finished it all and asked if there was anything else they could do. We discussed what I might schedule in the spring and about how long it would take them so I can budget ahead. I was very satisfied with their professionalism, the speed and that they cleaned up everything after themselves. I will definitely schedule more work with this company in the future.

- Sherry M.

Mark came over on 9/10 to assess what need to be done in the front bed and backyard, we reviewed all the services and when I got home from work on 9/11 everything was done! I would definitely recommend their services moving forward.

- Monica F.

The contract read that the work was to be done within two weeks. But the spring was very wet and the work was postponed by a week . Mark was very good about keeping us informed by phone as to the weather problems. When they did arrive they came with a crew of four. Most delightful bunch of guys. Our Black Lab loved them. They quickly removed the lilac bushes and cleaned up the front yard. and then they moved to the back. We had a bed of English ivy that had gotten out of control that they removed that along with the ornamental grass. The back beds were cleaned and the plants that needed it were trimmed. The next day they came back with a load of dirt and reseeded out front lawn. The dog had created barren spots in the backyard that we were expecting just to let it grow in. They topdressed those spots and seeded them too. No extra charge. The nursery that was furnishing the rose bushes did not have them in stock. Mark came when they were available and planted them. The Owner Mark Caligan was extremely personable and extremely knowledgeable. He was very open to any ideas or changes that we had. And he offered his own ideas for us to accept or reject. We loved working with Mark.

- Rosellen R.
Lawn Treatment Services in Bowmansville
Explore Our Solution Center for Helpful Lawn Treatment Service Articles
Lawn Treatment Services in Bowmansville