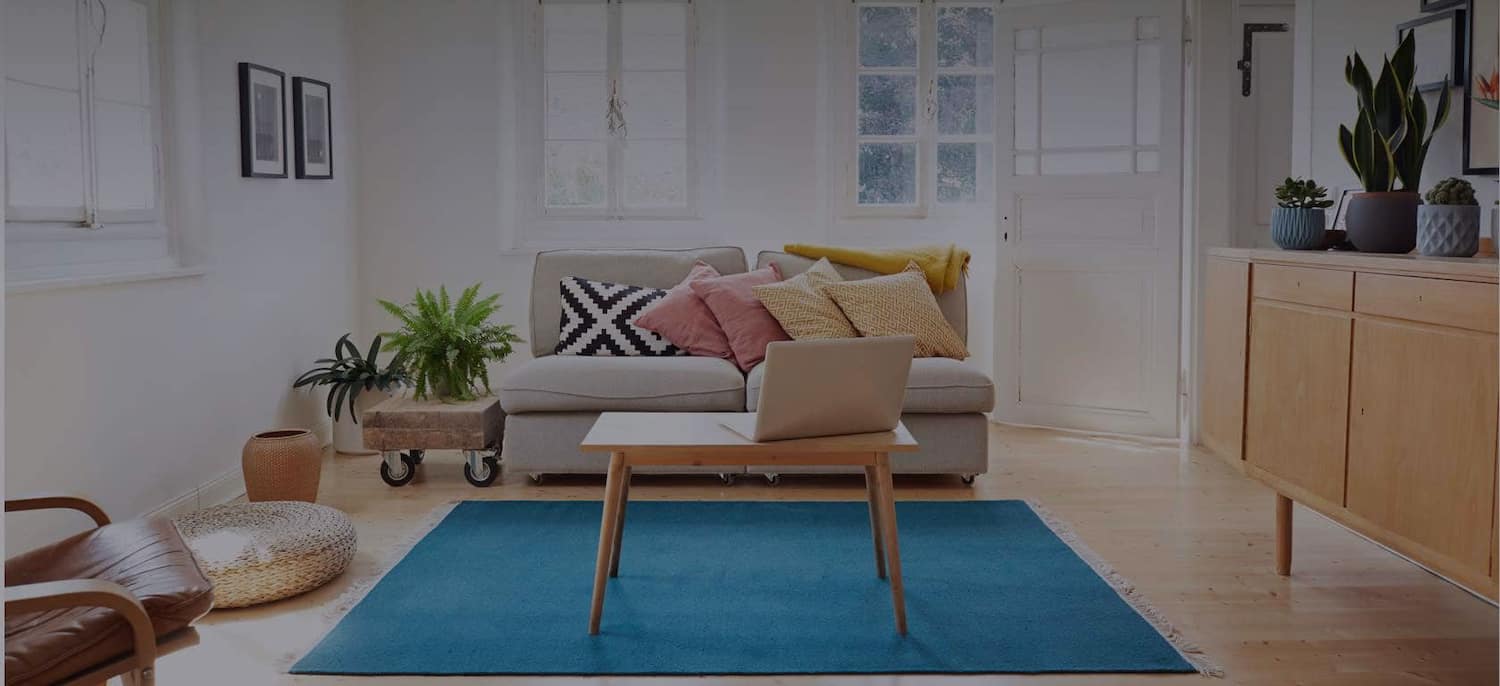 Get matched with top Home Stagers in Saint Louis, MO
There are 13 highly-rated local home stagers.
Recent Home Staging Reviews in Saint Louis
Design Solutions by Mimi, LLC

wonderful however, she stopped abruptly. her friend said they thought i was looking for someone cheaper but i was not! Cheaper doesn't mean better. my mom has dementia and my health is not good since i lost my job. I had her 12 times and the difference in the lower level was amazing but broken hearted she stopped. the dementia foundation was offering inexpensive help while i was in the hospital and i returned their calls . Idid not want to be unappreciative to the Alzheimer association they have been very kind to my mom. I also had mimi and sue do paperwork and they found $181 in old checks.. Their time frame is 9-12 or 1-4 . KIND,CONSIDERATE,EFFICIENT

- Sandra C.

Handyman Construction & Rehab

Very professional and personable. On time; fair pricing; quality work; cleanup afterwards. Will employ again and have already recommended him to my neighbor and friends. He knows his trade.

- Milt W.

Position Home Staging LLC

Clay was always prompt and worked on the weekend and the evening to squeeze me into his schedule. Has great taste, house looked fantastic. The price was was high but I needed a lot of furniture and the price was for 4 months. I didn't need the entire four months, house sold quickly.

- LINDA F.

Design Solutions by Mimi, LLC

While initially we only used Mimi "from time to time," after we brought out things out of storage out of state, we really needed to downsize and organize what we wanted to keep, what needed to go. By ourselves, the job always seemed too overwhelming. We just never made enough progress and it got us down. Enter Mimi, with her gentle, focused and friendly approach, and we were able to do massive amounts of downsizing--and feel good doing it! She just seems to know what to do and what to say as you process through even the toughest decisions. After each session, she would even do the drop-offs for us, freeing us of yet another extra task. When we decided to move to quaint but smaller and older home in the city, she not only helped us downsize our previous home for storage, but used her considerable design skills to stage our home for selling! (Got five offers the first day.) Since older homes often lack adequate storage and closet space, she has helped us come up with new solutions. I can't believe the difference she made in our aged St Louis basement, making it a place I actually like to be in! She recommended affordable shelving units and transformed a pile of boxes into an easy to use space where we can find things at a glance. I can't say enough about Mimi - she is one of a kind. She is so easy to have around -- which is important when you consider how much time you may potentially be spending with an organizer. I have recommended her to a lot of families in transition -- moving, selling, perhaps dealing with the belongings of an elderly relative. Her patience, tact and approachability are phenomenal. Mimi, you've changed our lives!

- Elizabeth W.

Position Home Staging LLC

I've hired Position Home staging three times now, two for homes I was selling for clients and one time for my personal home. Each time he manages to transform a home to not only into something stylish, but also showing off the home's best features. They're always incredibly affordable and quick to return calls. Position will always be my preferred staging company for clients

- Peter M.

The Nett Group Real Estate Advisors

Our home sat on the market for three months with no results. The NETT Group stepped in. We did what they advised and they sold our home in SEVEN HOURS!

- Mary Ann R.

She was very good. She was timely and she gave me very good advice. When I called her for an appointment we made the appointment right then. She showed up for the appointment and she helped me choose the colors that I liked. She was very good at choosing the colors and also what went together for the paint. We made another appointment and she came back and helped me with staging 2 rooms. She was very good at that too. She was very pleasant to work with. She sent me big paint swatches which was 6" X 6 " in the mail. She really knew her business.

- jackie k.

We have been transferred and wanted our home to look its best. When you live in a house you don't see the things that look odd or could use a little tweaking because you are used to seeing them that way. David walked through the whole house with me making many suggestions. In some cases it was the removing of pictures or rearranging of existing furniture. He also suggested purchasing a couple items of furniture and a few accessories. He then helped me with selection of these items keeping my budget in mind. We also had a few repairs that needed to be done. David very quickly lined up the right person for each repair. Each of them were prompt, professional and did a great job. I will definitely recommend David & Schneider Kennedy Design to my friends.

- Julie K.

Last October, my mother had to be hospitalized for an emergency, which left me one week to find an assisted living facility for her. I was left with a 10 year old condo which needed significant work to get ready for sale. I had only my husband and the realtor to help me with the above. I went to Angie s list to find a stager and was most fortunate to find Gerri Downen of Unity Staging LLC. Gerri came out to mom s, then called me with everything that needed to be done. At that point, it was my choice to have her do the work. She took care of everything, other than finding a good painter (and Angie s list helped there again) and getting a good carpet company, which came through my excellent realtor. Gerri shopped for me, cleaned the entire place, hired a handy woman, hauled items away and placed the furniture with a consignment shop. It seemed like no matter what was needed, she did it. Oh yes, and, of course, she staged the entire villa. The transformation was miraculous; no one could believe it was the same place. Best of all, the condo was sold within the first two weeks. While many people were involved in this, without Gerri I don t know what I would have done. My mom is doing fine now because I was able to devote my time and attention to her.

- Mary S.

Sharon Johnson of Fixed Assets is a Professional Organizer. She is also a positive, polite, patient problem-solver. She is non-judgmental, empathetic, and full of life. She listens to my needs each day and gets right to work. She is efficient and energetic without ever making me feel rushed. Sharon always maintains a positive attitude. I understood, from both her web site (www.fixedassets.biz) and from her demeanor, that confidentiality is an absolute for her. My house had so much clutter that I was embarrassed to have anyone come into it. There were piles of papers, magazines, old mail, newspapers, important papers, junk mail, and old invitations stacked in my office and in my bedroom. I felt like the job was not something that could be done. Sharon took one look at it all and said, "This can be done!" Sharon got the job done, energetically (but not frenetically); she had me working and going through mountains of paper a little at a time. Sharon is sensitive and understanding. I never had a sense that she would be on the phone with a friend saying, "Wait till I tell you about the mess I saw today!" One thing that many people worry about is that the Organizer will be "bossy". Sharon was never bossy. She helped me figure out how to get started and she quietly kept me on task – with lot of compliments and encouragement. Sharon is gentle and kind. I'm sure that many people who use the services of a Professional Organizer find themselves going through old memories – be it certain papers, clothes, photos, toys, mementos of trips. Some of those memories are wonderful; some can be very difficult. One of the days that Sharon was here happened to be the birthday of my deceased son. Sharon listened to my memories; and the next day, as we went through my son's belongings, Sharon was not disturbed by the tears that flowed down my cheeks. She simply gave me a box of tissues as a sign of comfort. I have many health limitations and have to stop and rest often. Sharon understood my health restrictions and was able to work independently whenever I had to rest. One day, I fell asleep while Sharon was still here and she saw to it that the whole house was locked up before she left! I recommend Sharon Johnson and Fixed Assets without hesitation.

- ANNIE E.
Home Stagers in Saint Louis
Explore Our Solution Center for Helpful Home Stager Articles
Home Stagers in Saint Louis