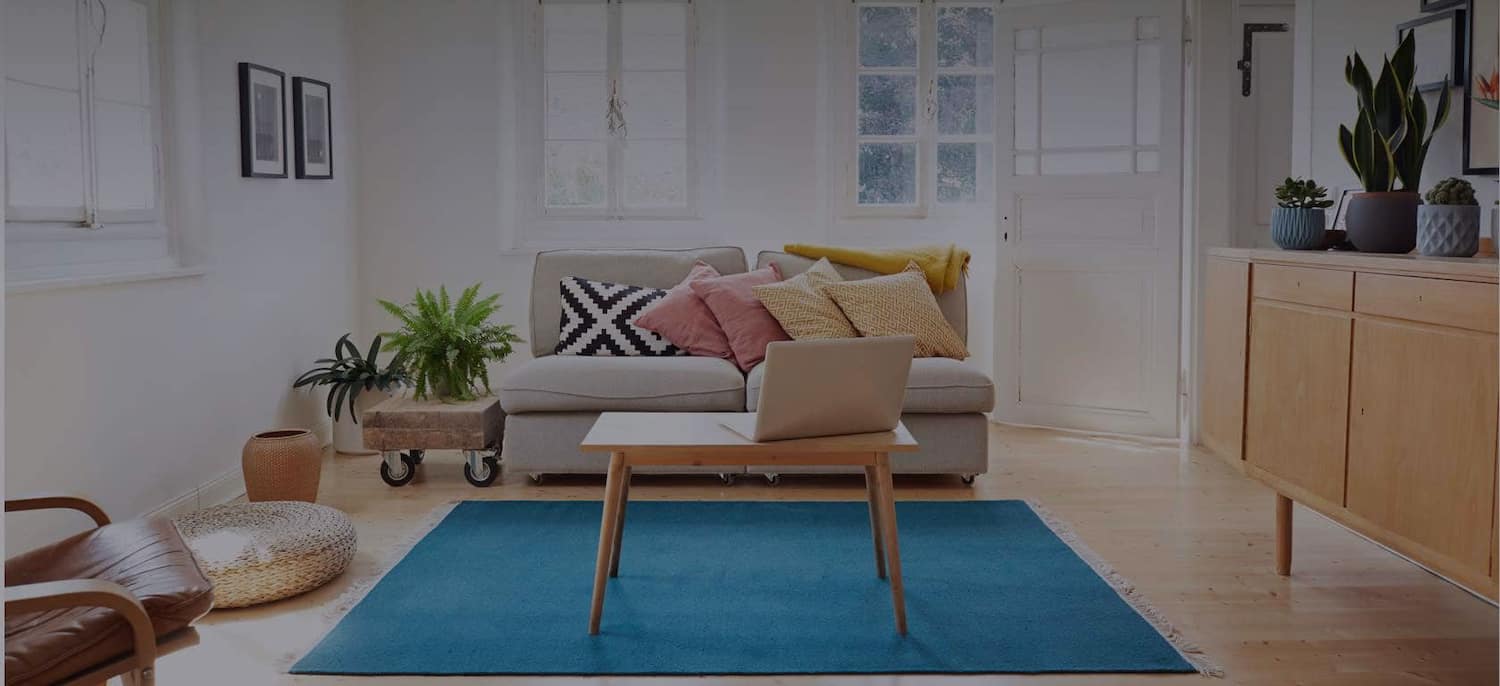 Get matched with top water and fire damage restoration in New York Tristate Area, NY
There are 114 highly-rated local water and fire damage restoration.
Matching on Angi
Share some details about your home project.
Within moments, match with highly-rated local Pros.
Compare quotes and choose the best Pro for the job.
Recent Water Damage Restoration Reviews in New York Tristate Area
We had a dining room fire . Ashes, soot, ceiling damage, etc. Kurt Becker, foreman Huibel, the rest of the Monk team - did a great job - exceeding what was expected. For example, removing ceiling chandelier, manually perfectly cleaning fire scorch marks, re-installing. And a total, perfect clean

up. Monks the best. Chuck Mille

Environmental Assessments & Solutions, Inc.

We could not be happier with Charles Schwartz and Environmental Assessment & Solutions. We had a sudden severe mold outbreak from a leak in the boiler that caused serious damage to our basement. Charles was on scene within several hours, and was able to locate and stop the leak himself. He was

highly organized, professional, and efficient and got the air testing and repair process underway in lightning time. As someone on chemotherapy to whom mold is potentially dangerous, I especially appreciated his professional background in health services. He always did what he said he was going to do, when he said it was going to be done. He saw us through every step of the process. Not only did he perform all services to our great satisfaction, he also seemed to genuinely care about our well being. This was a major crisis for our household, and we feel very grateful that we found such a consummate and experienced professional to help us navigate the process from beginning to end. Would highly recommend Charles and Environmental Assessment & Solutions to everyone

Environmental Assessments & Solutions, Inc.

I am a mother of three young children. My husband and I recently bought a "new" (200-year-old) farmhouse that we fell completely in love with. We had a home inspection performed which told us that asbestos was likely found, but we needed further clarification. The home inspection also found

evidence of mold in the basement crawlspace. I soon called a specialist (he also performed lead inspections) who expressed much further concerns with potential lead due to the age of the home and the ages of my children. He came out to my home with a "lead gun" (I'm sure there is a formal name for that) and left me with a report that was very scary and daunting. "Where do I go next?" - was the question I asked myself late at night trying to figure out a strategy. I spent the next several weeks calling asbestos, lead, and mold contractors. It was extremely overwhelming and I felt way in over my head. My youngest son suffers from asthma, allergies, and a heart condition – so making sure our home was safe BEFORE we moved in has always been the priority. I was getting nowhere and more and more confused with different vendors coming out to our "new" home and providing all different options that left my head spinning. I almost gave up, and then I found Charles. Charles is so much more than I can even express in words. He truly cares, he's meticulous, he's knowledgeable, he's informative, and he's passionate. The first time he came out to our home he did baseline testing to break down for us where everything was at its current state. This was extremely helpful in proving that the remediation experts indeed made the problem much better instead of making it worse. Please be careful that there are many remediation companies out there that perform their own testing themselves AFTER their job has been completed. The tests are nowhere near as specific as what Charles performs. Charles put everything into perspective for me and took the time to actually teach me about all of the tests that he would be performing and why they are specific and important in determining the baseline. We spent hours together on the first visit. He took the time with me to go through the entire house and provide his own visual inspection AND even help me start the project planning process in accordance with my very tight 5-week timeframe. I can still recall driving home that evening and finally feeling a sense of accomplishment and ease that I was now in the right hands and we would be getting the proper guidance in this journey towards make our home safe for our family. Charles is extremely responsive and hard-working. I swear the guy works around the clock and never stops! It's so appreciated when you're under such time constraints and need answers and planning. There is never any hesitation with him. We began the project planning together and I started bringing in vendors to evaluate the scope of the work and keep us on our timeline. He was always one step ahead – creating detailed reports / scope of work and very specific details even down to the exact make / model / size of the dehumidifier that should be utilized after the mold remediation was completed in our crawlspace. Now let's talk about his inspections – where do I start. If you're looking for someone to cut corners or turn a blind eye, Charles is NOT for you. If you do indeed want to feel confident in the fact that the contractor that you hired performed their job sufficiently and remediated all underlying issues than Charles IS the guy for you. Charles left no stone unturned in checking the work of my contractors and that is an understatement. Our initial Mold / Asbestos Remediation team provided me with a certificate of completion and "tests" showing that the issues were resolved. The asbestos immediately failed the visual inspection from Charles and the air quality test for mold showed that the levels actually increased after uncovering more mold during the remediation and not treating properly. They came back a second time and passed the asbestos test, but the testing from Charles indicated that the mold worsened yet again. Charles worked with me to hire a new Mold Remediation team with more experience in this arena. Charles spoke with the Project Manager throughout the scope of the remediation which lasted four days and as a result, all mold was remediated and all air quality tests were phenomenal. The due-diligence did not stop here. Charles worked directly with my lead cleanup team to organize when he would be performing his testing after their work was completed. He took all of the weight off my shoulders which allowed me to focus on other parts of the project and prepare for our move. Finally, Charles worked with my environmental company who performed our duct cleaning after everything else was completed. Due to negligence, Charles had failed the visual inspection three times before bringing another company in to perform the job adequately and to professional standards. Without Charles, I would have been naive to have assumed that the job was completed properly and would have exposed my son with lung and heart problems to filthy air coming from ducts that were not properly cleaned and most likely would have triggered an asthma attack. I kept asking myself throughout this process – "how many innocent families trust that the work they are having done by professionals is being done properly and to the highest standards?". We as consumers trust in the fact that contractors come to do their jobs properly (and I'm sure many do!), but that was NOT the case for us and we NEVER would have been privy to this if it wasn't for Charles. It's been an adventure, but one I would do over again with him by our side. In retrospect, we honestly NEVER could have done this without Charles – he is so much more than a health inspector. At this point in time and after all we've been through, I'd much rather call him a friend! There is nobody else out there like him and trust me – I've done the research and spent the countless hours looking for someone like him (before actually finding him). I now feel confident in the decision that we made to purchase our "new" farmhouse and are looking forward to many, many years of health and happiness in our safe home with Charles ultimately being the main reason for this

Fast response and timely arrival as scheduled. In addition to completing the requested work (carpentry and tile grouting) a small leak was spotted, reported, and repaired.

I was having some plumbing done and needed to have the area around the pipes checked for Asbestos. They came exactly when they said they would which I think was 2hours after I called. they did the inspection e mailed me the results and called to make sure I had gotten it. I can't say enough good

things about them and would not hesitate to use them again

Rich Delfino is a true gentleman!! He put my fears to rest and my eased my angst on the very day he came to assess the damage. He explained what had to be done; we made an appointment for the service; work was done SUPERBLY!! Incredible service from beginning to end!! I HIGHLY recommend Rich and

his crew

Rainbow International Of Maspeth

Rainbow came to the rescue after a botched roofing job by a shady Bronx contractor left multiple exposed areas in my roof and gutters, causing severe water damage throughout my entire house for both me and my tenants after a severe thunderstorm hit. They sent their guys up onto the roof in the

pouring rain to cover up the exposed areas to prevent further damage and set up dehumidifiers and fans throughout the house. Sections of the walls had to be cut out and replaced which they were able to do that very same day

This was a stressful project for me. Crown came in to my home and made my family feel safe and comfortable with their fairness, confidence and knowledge. Everything was explained in the simplest manner. I would recommend Crown Mold Specialists to any and everyone dealing with this awful problem.

After calling in a panic with a foot of water in my basement, the owner and his staff came ASAP and vacuumed up the water, calmed us down, removed all the valuables like furniture, rugs and memorabilia to a safer place. They left dryers and fans in place 24 hours to prevent more damage from

developing such as mold. They helped me maneuver my way through the insurance maze. My family and I were very grateful for the professionalism and compassion that was shown at such a stressful time

Clean Solutions did and excellent job cleaning and drying the water damage in my basement. Mel was very friendly and helpful throughout the process. I would highly recommend this company!
Last update on August 9, 2022
Water Damage Restoration Services in New York Tristate Area
Find water and fire damage restoration in
water and fire damage restoration in New York Tristate Area
Companies below are listed in alphabetical order.
To view top rated service providers along with reviews & ratings, join Angi now!
Water damage restoration services that service New York