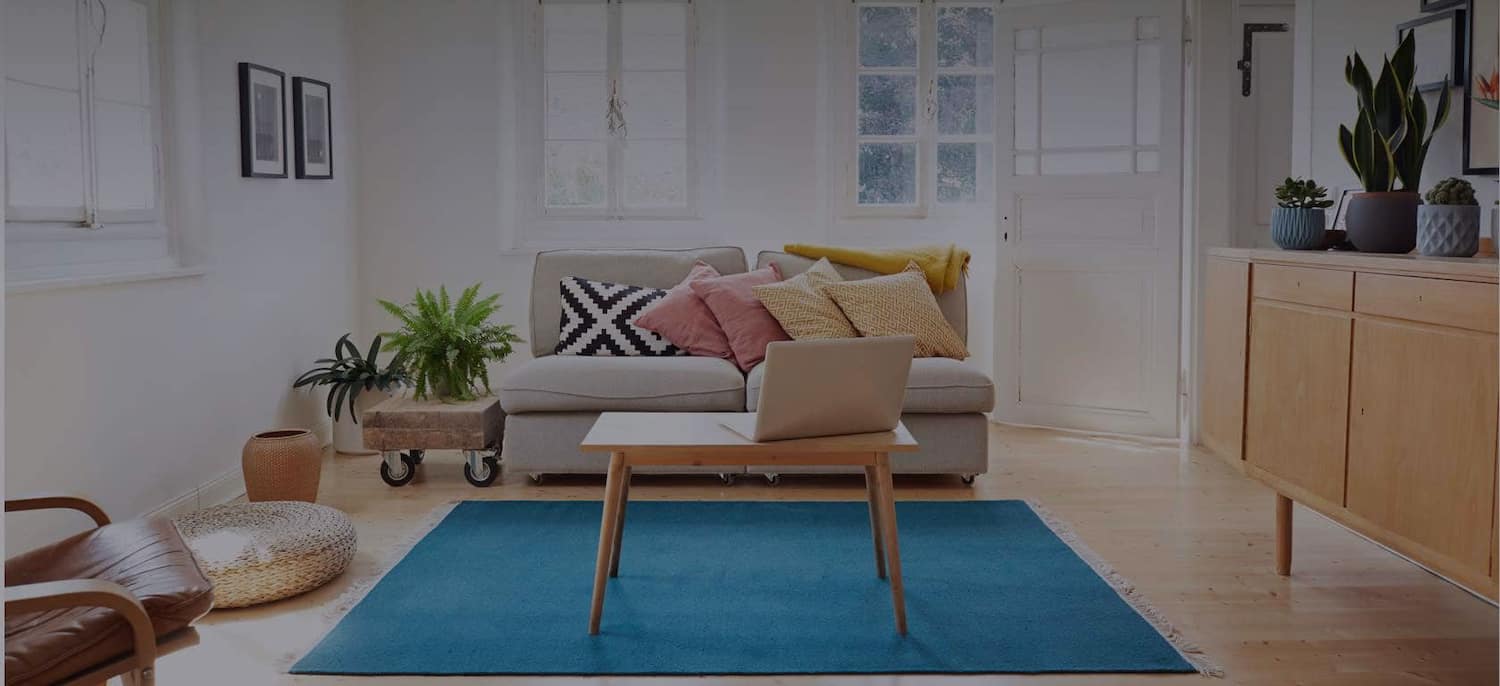 Get matched with top Water And Fire Damage Restoration in Austin, TX
There are 59 highly-rated local water and fire damage restoration.
Recent Water Damage Restoration Reviews in Austin
They do a great job. They're professional, honest, and reliable. I've used them many times over the years for both my home and my rental property. I've always been very happy with their work. They really saved me after Snovid. We had a burst pipe that caused a ton of damage. They were able to troubleshoot, fix, and clean up everything super quickly, leaving us with running water at a time when it was basically impossible to find help. Can't thank these guys enough.

- Nikhil K.

Texas Dry Out & Restoration

Francois, Diego, Nicholas & their crew responded quickly to deal w/a major leak from a frozen pipe that flooded the master bath and two downstairs bedrooms. They tore out sheetrock, carpet, & tile and installed fans & dehumidifiers to dry things out. The work was very thorough & complete. We received numerous comments from contractors who bid on the reconstruction work about the quality & thoroughness of their work. Our insurance company reimbursed us in full for their job w/o question. I hope I never need their services again :-), but if I did I would use them w/o hesitation. They're great to work with. Jim S Austin, TX

- Jim S.

21st Century Painting & Roofing LLC

Before contacting 21st Century, I had contacted several other roofing companies to get a quote for the job, and I was getting very frustrated. One guy came out and said they didn't do roof repairs (why didn't they tell me that over the phone when I set up appt?). He recommended another guy, who also came out but gave me a quote that was astronomical, and they also wanted to re-roof the whole patio cover, which just got re-roofed a few years ago after the big hail storm. So then I called a few other companies, one told me his schedule was full (which was ok), the other said they'd have someone call me back to schedule an appt, and they never did, even after I called and left voicemail again. Another company never called me back...you get the picture. So when I called 21st Century, the phone was answered by a very nice woman (Diana), we set up the appt for a quote for that Friday, I got the quote by the afternoon, and once I accepted it, the work started the next morning. The roofers were very organized and neat. It took 3 days for the job to be complete, but at the end of each day, they cleaned up, no nails or debris anywhere to be found. The new siding looks great, and I would definitely hire them again.

- Terrie B.

21st Century Painting & Roofing LLC

This is the second time that we have hired 21st century painting & roofing & the second time that Gary & his crew's expertise have saved the day. What started out as a straight forward project, prepare the house for new gutters, replace a leaky sunroom roof and get rid of the ugly water damaged sunroom siding quickly became a nightmare when the prior roof was remover revealing a do it your self contraption on top of a flat roof that was deteriorating. I can't describe what was found accurately- but I can say that it was not what anyone could have ever guessed. Here is where Gary & his team shined the brightest- instead of running for the hills or realizing that they could have taken us to the bank, they engineered a plan- fixed it all, added insulation and did so at an extremely fair price. The end job is beautiful- I can not thank them enough! If you want an honest, hard working crew then these are the people for your job. Thank you again Gary & all of you at 21st Century- you saved the day for us again!!!!

- Kelly W.

21st Century Painting & Roofing LLC

Kip Kennebeck, General Manager of 21st Century Painting & Roofing, responded promptly to our inquiry, quickly scheduled a visit to the premises within 24 hours and gave us informed advice. One supply problem was identified by each visiting representative (three firms): Masonite siding was in short supply because the original manufacturer had discontinued it. The Hardi siding that was generally available matched our old "colonial style" siding in shape but was wood-textured rather than smooth. Mr. Kennbeck provided a detailed estimate the following day for the job, envisioning the use of Hardi siding, either only for the damaged area or for the entire wall. His prices appeared to be in line with other estimates we received in the process. Our thinking on the approach to maintenance and upkeep evolved, thanks to advice from him and from two other bidders. Another contractor was able to locate a source of Masonite siding. Mr. Kennebeck was positive and helpful throughout.

- Michael A M.

21st Century Painting & Roofing LLC

Gary was very nice and the estimate was less than I expected for the quality of work they performed. I couldn't believe they were able to paint 3200 sq feet in 2 1/2 days with a roller. I thought for sure they would use an airbrush thing. My arms would have fallen off. The work is excellent and the house looks brand new now. There is not one spot where the paint is on any of the trim and the guy was just using a paintbrush! No tape! He should have been a surgeon maybe. Everything looks amazing. We had them paint a nice neutral color on our new home just so that it looked fresh. When we finally decide on the real colors, you can bet we will be calling them again. I am also going to refer them to my mom bc she got ripped off with the company she used on Craig's list. Also great with the scheduling bc we kind of gave them a narrow window and they were able to accommodate.

- Christina G.

21st Century Painting & Roofing LLC

I called and set up a meeting to get an estimate and Gary came and looked over what needed to be done. Options were discussed and estimates were provided for re-siding my whole house (what I wish I could afford) along with estimates for doing one side of the house at a time (much more in line with my budget). Gary was very pleasant throughout the process while maintaining his professionalism. He presented as a man who not only knows well what he is doing, but he does it well too. I especially liked his "No problem, we can handle this, however it works best for you" attitude. All of the workers involved with the job were pleasant and professional and tolerated my many "What's that?" and "What about that?" questions with smiles and answers. Each of the unforeseen challenges (there are always unforeseen challenges, aren't there?) of completing this job was handled with professionalism. I expected there to be some water damage but was very pleased with the minor price increase to take care of that. What really impressed me was when Gary came by to do a last check, I showed him where a baby tree had been damaged when the job was being done. He asked about the tree and said he would replace it. I told him that everything else was wonderful and was ready to pay him, but he told me "We're not done yet. You don't pay me until we're done." Wow. I have been saving my money and look forward to when I can call Gary back and get the next side of my house as lovely and durable as my chimney.

- Patty B.

James and his crew were quick and thorough, and worked with us on solutions in a cost-effective manner. I would definitely recommend them to anyone!

- Andrew C.

Big Guys Restoration and Flooring

Do yourselves a favor and use these guys. I saw what I thought to be a water leak, and sure enough it was. They came out that very day, helped remediate the water damage, while holding my hand thru the entire insurance claim process. (Did not even know I could file a homeowner claim) I was surprised when Charlton and Sara not only offered but made themselves available to meet the claims adjuster at my property to answer and provide any information required. (was a 3-hour process) Not once did they make me feel like there was another place they needed to be. Their entire team was completely empathetic to my situation. The time they spent in sharing their knowledge (IN layman's terms) so I could identify/prevent future leaks is greatly appreciated. I highly recommend their entire team. It is the extra mile they took that made this nightmare a complete success. My home is back to normal and I am at ease knowing I received the best.

- Kim G.

Big Guys Restoration and Flooring

I had a leak in my house that had caused what I thought to be minor damage but thanks to Charlton and James, they were able to get the damage cleaned up as well as found some additional damage I was unaware of. They were both extremely professional and took the time to not only show me what they were seeing but talk through with me how they were going to remedy the situation. I had a great experience working with them and really appreciate the same day service (on a Sunday) with professional and knowledgeable technicians. Additionally, I really appreciate their entire team adhering to the Coved safety guidelines. I feel confident in the work they did today and recommend this company.

- Geneva C.
Water Damage Restoration Services in Austin
Explore Our Solution Center for Helpful Water Damage Restoration Service Articles
Find Water And Fire Damage Restoration in
Water And Fire Damage Restoration in Austin