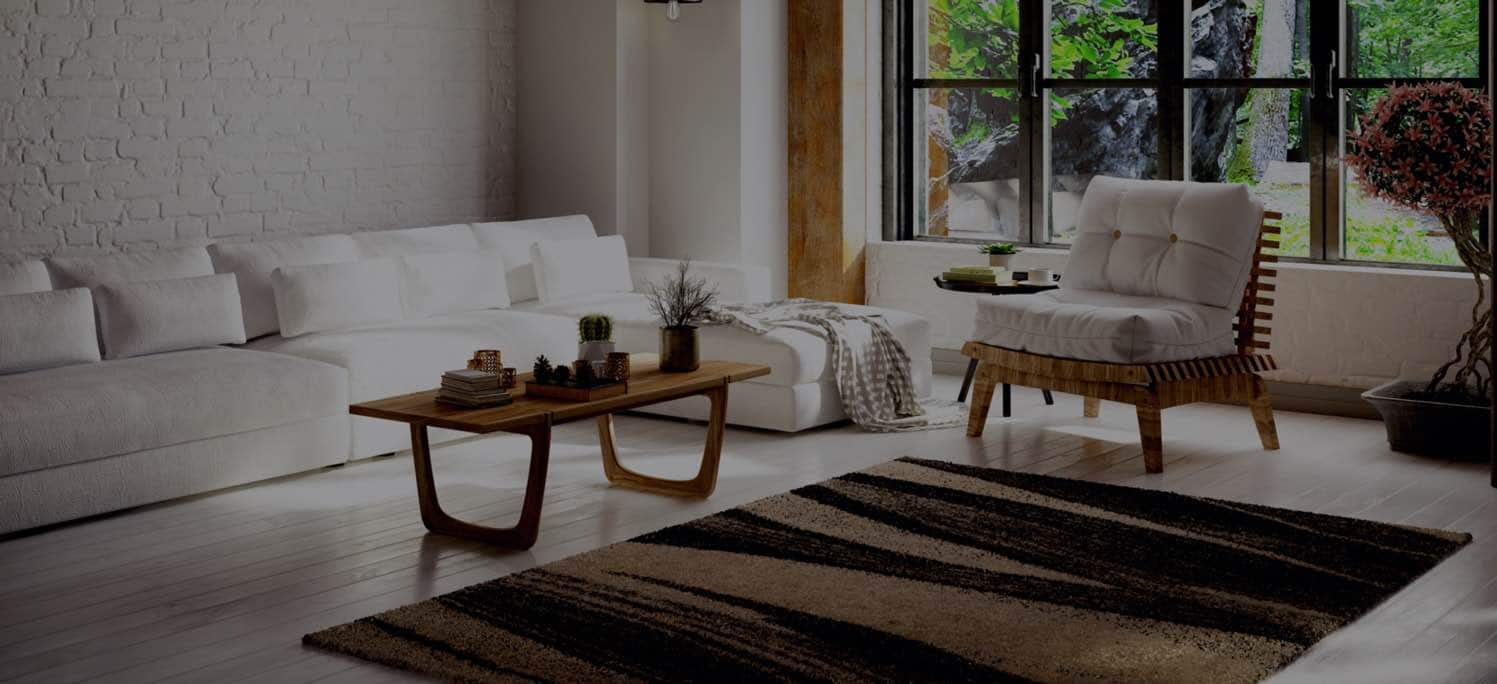 Find top-rated hardwood flooring companies in your area
Enter your zip and get matched with up to 3 pros
Angi has local reviews on
hardwood flooring companies
Explore Our Solution Center for Helpful Hardwood Floor Specialist Articles
Hardwood Floors
Hardwood flooring types
With the advent of modern manufacturing techniques, it's not always easy to determine what constitutes an actual hardwood floor. Engineered hardwood flooring, for example, differs from actual hardwood in several ways, but can replicate the look and feel of hardwood at a reduced cost.
Hardwood Floors
Real hardwood floors are comprised of wood planks that are shaved down to uniform or near-uniform thickness and installed directly over floor joists. Wood flooring planks are harvested from several tree species, such as maple, cherry, oak and walnut, offering a wide range of colors, grains and textures. You can also choose several types of stains and finishes, making color and texture options nearly infinite.
Hardwood is a long-lasting flooring option because you can refinish it multiple times. Furniture scratches, foot-traffic patterns and general wear-and-tear detract from its appearance, but refinishing hardwood flooring revives its dated look.
Installing hardwood flooring is typically more expensive than other flooring types, but hardwood adds value and creates a classic look that never goes out of style.
Flooring installers recommend installing wood flooring in rooms with low humidity because moisture may cause it to expand and contract.
Wood flooring's hardness is measured on the Janka hardness scale, which is a measurement of the amount of force required to drive a .44-inch steel ball halfway into a piece of wood. (The higher the score, the harder the wood.)
Common Hardwood Flooring Types:
Cherry: Color varies from reddish brown to creamy, pinkish-white. It has fine grain, smooth texture and stain adheres easily. Cherry has low resistance to photosensitivity. Janka hardness score: 950
Walnut: Know for its rich, dark-brown color and swirling grains with chocolate hues, walnut is strong but lightweight and soft. It has high resistance to photosensitivity. Janka hardness score: 1010
Oak: Color ranges from pinkish-light wheat color to rich golden brown. Oak is dense and hard, but exudes warmth. Oak has moderate resistance to photosensitivity. Janka hardness scale score: 1290
Maple: Color varies from creamy white to golden tan. Maple has uniform texture, straight grain and high resistance to photosensitivity. Janka hardness score: 1500
Hickory: It's known as one of the hardest and strongest of American hardwoods. Color ranges from light blonde to reddish brown and dark brown. Hickory has medium to high resistance photosensitivity. Janka hardness score: 1820
Engineered wood floors
Engineered wood floors can offer the look and feel of traditionally manufactured wooden floors, but at a much lower cost. Engineered wood flooring generally consists of a thin strip of actual wood mounted to a multiple layers of thinner, less expensive plywood.
This top-most piece of hardwood is referred to as the "wear layer" because it offers some of the same durability of real hardwood floors.
Like real hardwood flooring, the wear layer of an engineered floor can be stripped of its finish, sanded down and have a new layer of finish or stain applied to it. However, because the wear layer is much thinner than the all-hardwood plank of a real hardwood floor, the sanding and refinish process can be performed only a relatively few number of times compared to a bona fide hardwood floor.
Engineered wood flooring is significantly less expensive than hardwood flooring. Additionally, since the engineered wood planks are much thinner than hardwood planks, engineered wood flooring can be installed more easily over surfaces such as concrete or an existing wood floor. Another benefit of engineered wood floors is ease of repair or replacement. Since the planks are held together with a tongue-in-groove feature along the length of the planks, repairs can be completed by simply removing a plank and replacing it by locking a new one into place.
How to clean hardwood floors
One of the biggest keys to hardwood flooring's longevity is ensuring that the floor is properly maintained. Following the installation of your hardwood floors, follow these tips by the Wood Floor Covering Association to keep it beautiful for years to come:
Tread lightly: Since hardwood flooring is susceptible to dents, walk on it with care, especially when wearing high heels.
Prevent scratching: Place flannel coasters under furniture legs to avoid scratching when moving the chairs away from the dining table or rearranging rooms.
Photosensitivity: Avoid direct sunlight. Protect the wood with window treatments on windows.
Avoid moisture: Too much moisture can cause warping. If the kitchen floor is hardwood, place rugs in front of the sink and stove to protect the wood area.
Use rugs: Grit from foot traffic can scratch the wood. Place rugs at entrances and encourage visitors to remove their shoes. Move area rugs frequently so the floor doesn't begin to wear in other areas.
Keep it clean: Cleaning wood flooring is easy. Sweep or vacuum once a week and use a damp mop with mild soap as needed, but your mop should not be dripping wet. Wood floors can be damaged if overly saturated. Clean up spills immediately and dry with a towel. Use a damp towel to clean tougher stains.
Installing hardwood floors
Floor installers recommend hardwood for rooms that are moisture-free or have little moisture as humidity causes the wood to expand and contract. Installers leave gaps between the floor and the wall for expansion. Floors that don't have the extra space eventually buckle. 
Engineered hardwood performs better than solid wood in high-humidity areas as it's not susceptible to expanding and contracting. Contractors should use a probe to determine the level of moisture in the subfloor. This information helps determine the optimal flooring material and the amount of moisture protection required. Before installing, acclimate the wood to the environment for several days to avoid buckling, cupping and expansion or wood damage.
It's best to let a professional hardwood floor installer handle the difficult tasks of finishing the installation job.
Hardwood flooring problems
There are many great reasons to install hardwood flooring: It matches well with almost any décor; it can reduce dust and other allergens; and cleaning is relatively quick and simple.
But even with these benefits, hardwood flooring is not maintenance-free. Installation errors, wood's natural tendency to swell with changes in humidity and long-term wear and tear can all cause unsightly conditions that detract from a hardwood floor's appeal.
If you own a home with wood floors, look out for these common hardwood flooring problems:
Buckling and crowning. This is caused when the original installer did not provide enough space between the wood planks for expansion with humidity. Eventually, the planks may swell into each other and become raised. These raised areas not only look uneven compared to the rest of the floor, they also attract more wear and tear.
Scratches, dents and dings. These are some of the most common hardwood flooring issues and they generally occur over time as the floor is used and its protective finish wears off. This can be avoided by not wearing shoes in the house and by installing protective pads on furniture legs.
Fading. A floor's exposure to UV rays from sunlight can cause noticeable differences in the floor's color over time. Blocking sunlight by lowering the shades or closing shutters can help prevent this fading.
Warping. When exposed to or saturated in water, wood can swell and warp. Prevent water from coming in contact with wood floors by using area rugs below sinks and near entry doors, and by placing houseplant pots or containers on top of water-collecting dishes.
Refinishing hardwood floors
If your floors have begun to show wear patterns from foot traffic or appear dull, it's probably a good indicator it's time to hire a professional hardwood flooring contractor to improve their appearance. Most hardwood floors should be periodically maintained by adding an extra finish layer, known as recoating, every three to seven years. Recoating involves lightly scuffing the existing finish layer to promote adhesion, then adding a new layer of finish. If the floor's finish is still intact, a maintenance coat will help it last another five years and may save you up to 60 percent versus the cost of sanding and refinishing the floor.
When floors become worn to the point that the top layer of finish no longer covers the wood grain or when deep scratches are present, hiring a professional to complete a more comprehensive — and expensive — sanding and recoating may be your best option.
During a sanding and recoat, a flooring contractor will use heavy-duty sanding machine to remove all the finish on a hardwood floor, exposing the wood grain. Once the grain has been exposed, deep scratches and other blemishes can be sanded down to give the bare wood a more uniform appearance. Before a new top coat of finish is applied, you also have the option of adding a different stain to the wood grain to change the overall appearance. Once the sanding or staining is complete, a flooring contractor can add a new layer of protective finish, which can add lasting beauty and durability to the hardwood floor for years to come.
A flooring contractor will also be able to provide advice or repairs for other hardwood flooring issues such as fading from UV exposure, stains from water, pets or other contaminates, and broken, chipped or damaged hardwood strips. Flooring specialists can often repair badly damaged wood floors even if some of the original boards are too far gone to be saved.
Flooring contractors
When hiring a professional flooring contractor to install, maintain or repair your hardwood floors, choosing the right contractor can be the difference between a perfect finish and a floor that ends up more damaged than before. Although a homeowner may choose a contractor based on a low price, this may lead to less-than-desirable results.
Consider the following tips when hiring a hardwood flooring contractor:
Licensing, bonding and insurance: Not all states require flooring contractors to be licensed, but many do. Use the Angi License Check tool to determine if a license is required in your state. A valid license also means it's more likely that your contractor is in good standing both legally and financially. Ensure your flooring contractor holds the appropriate bonding and insurance, which are important characteristics of well-qualified hardwood flooring installers. Because flooring can represent a significant investment and because maintenance requires heavy machinery that can easily damage a floor, it's important to make sure your flooring contractor holds the proper insurance policies.
Industry accreditation: Accreditations from trade organizations such as the National Wood Flooring Association can indicate that a flooring contractor is serious about his work and willing to take continuing education courses. Membership in trade organizations can often also indicate that a flooring professional is well versed in industry standards for workmanship and work site conditions, as well as trained in proper installation techniques.
Experience: Always ask a floor contractor about his or her background and experience in the field. The answer may surprise you.
References: A well-qualified flooring contractor should be able to provide references for recent customers or a portfolio of recently completed work. Don't forget to actually call recent references to see if they were satisfied with the work and the contractor's performance.
Check Angi: Find out which local hardwood flooring installers have received consistently high grades from past customers.