The Reason Why Sustainable Housing Must Be Led by Renovators and Remodelers
Key Takeaways:
There are 143 million existing housing units in the country, while the production rate of new homes is only 1.3 million homes per year.
If all the productive capacity of new home building was focused on replacing the existing housing stock, it would take over a century to replace everything with modern building standards
In order to make housing energy neutral, remodelers and renovators must lead the charge in retrofitting existing housing to be better insulated, more efficient in heating and cooling, and capable of producing their own energy.
The Importance of Big Numbers
Gentleman bank robber Willie Sutton famously remarked that he robbed banks because "that's where the money is"; besides being a humorous anecdote of mid-century Americana, it's also a lesson about focusing one's efforts on where there is the most area to benefit.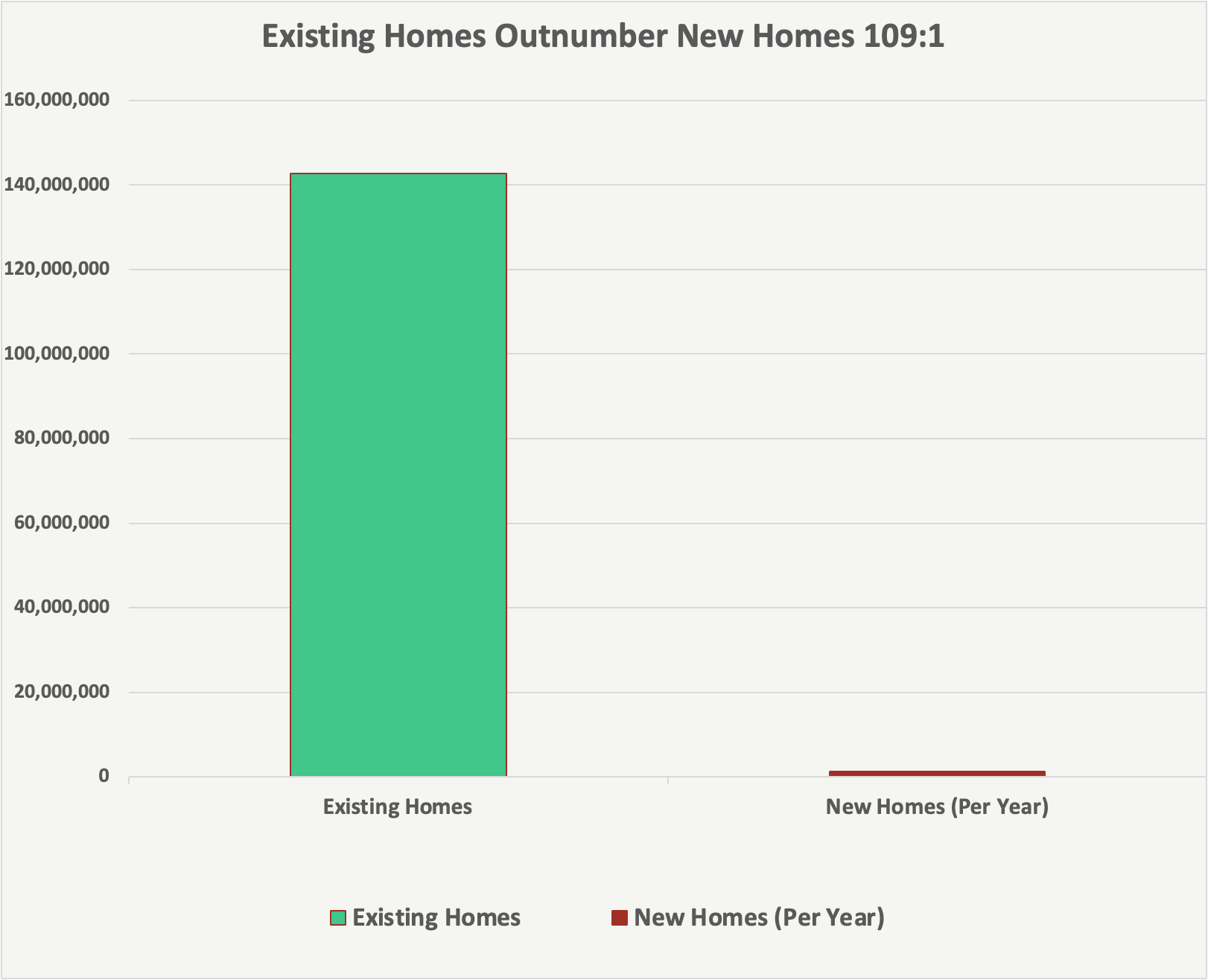 Building standards have been improving markedly in recent years, with advances made in technology and construction practices for airtight building envelopes, efficient heating and cooling, and making houses produce their own clean energy.
While these big improvement in standards and technology for new construction are impressive, the real gains to make in making housing more sustainable is going to come in the form of retrofits and improvement of the existing housing stock, because that's where most of the houses are.
New Angi Report on Green Building 

This is a complex world where building science, housing economics, and sustainability practices all intersect. Our latest Angi report, Building a Greener Future: How our Homes Impact Climate Change is a deep dive into understanding this growing area of importance. You can read the full report here: angi.com/research/reports/green